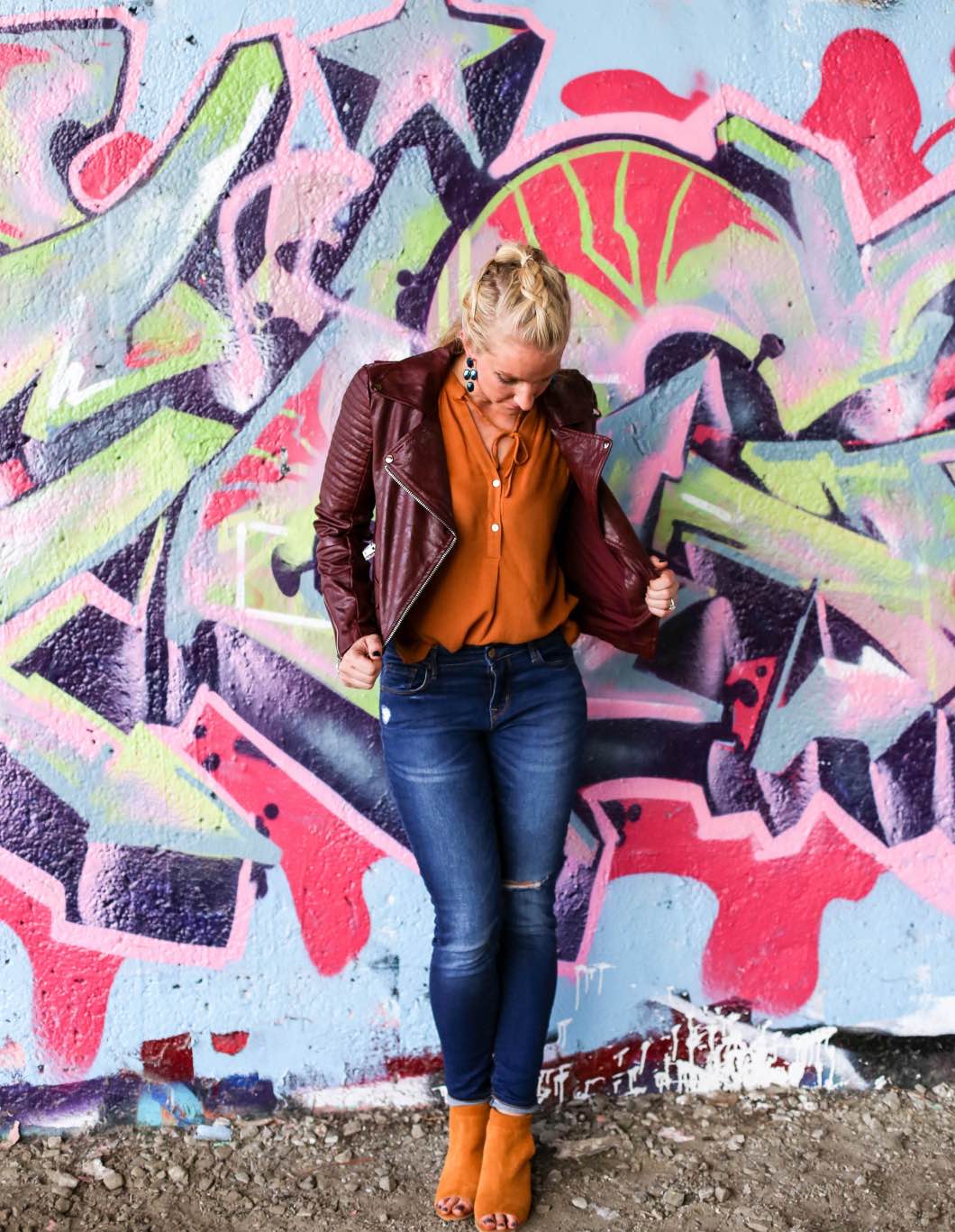 I am STOKED it's almost Fall, ya'll. My favorite time of year. Of course I say that every change of season BUT Fall really is magical. I love the changing color of the trees and any excuse to layer my clothes. Because more clothes equals more shopping. Don't tell my husband.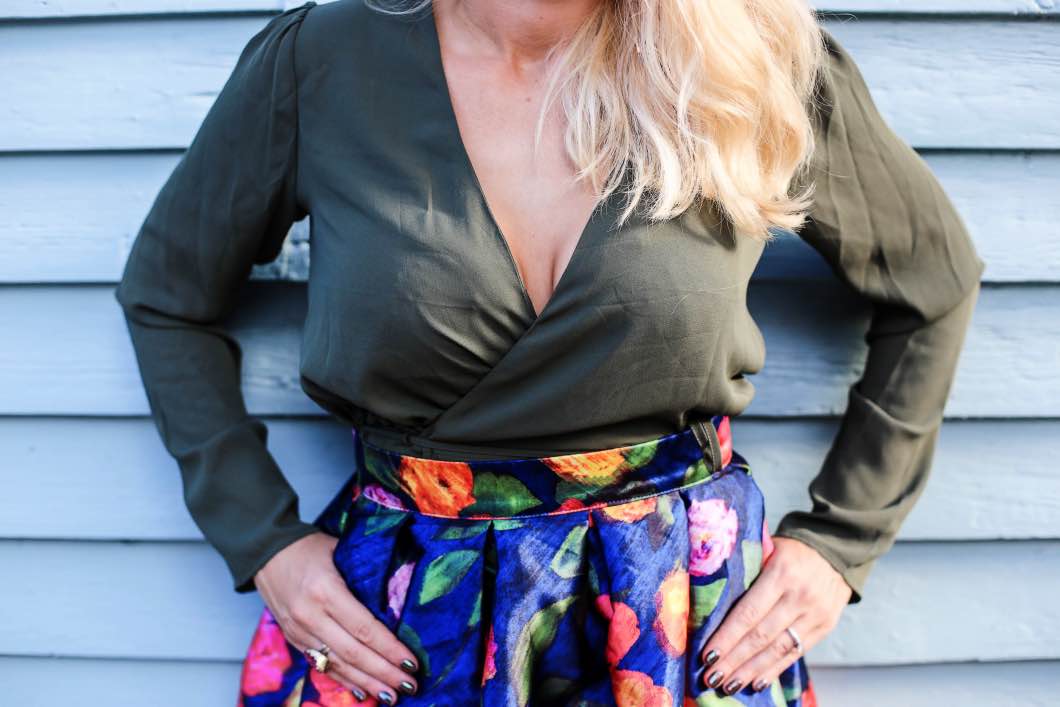 BURU has been a long time favorite shopping destination of mine. The owner, Morgan, just gets it. She knows what it's like to be a mom who wants stylish yet functional clothes. So she started her company, BURU, and stocked the best of the best for pregnant, breastfeeding, and way beyond postpartum. Then she made her own clothing line. Ya'll- I want everything in it!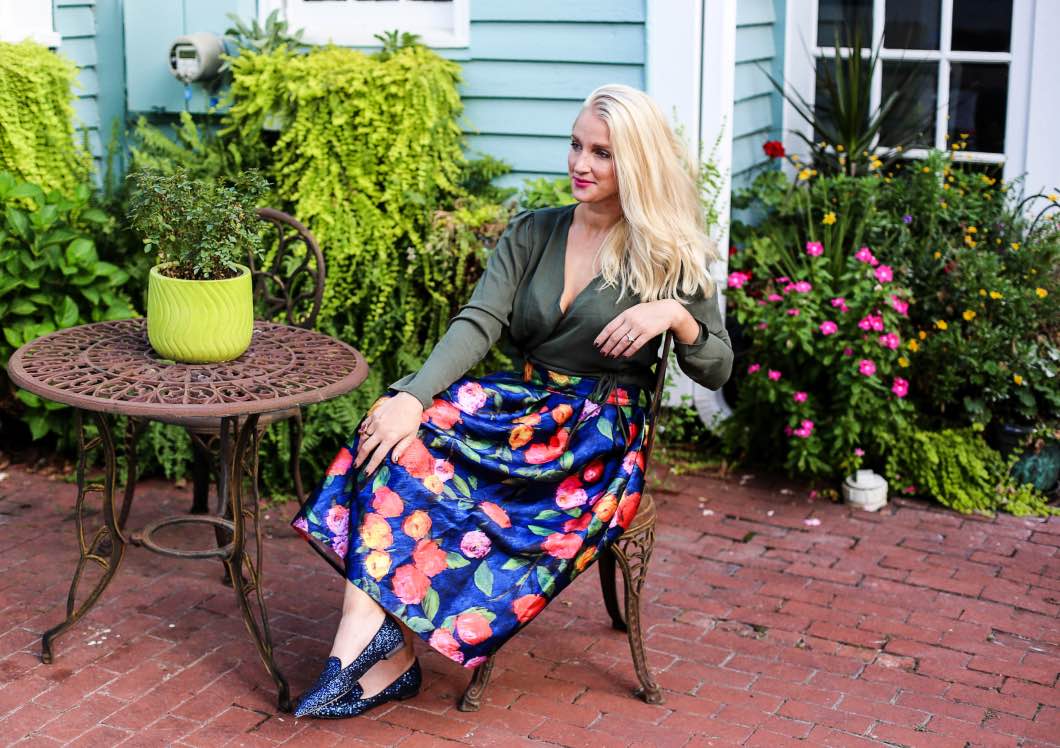 I've had the pleasure of meeting Morgan in person and you can just hear her passion for women's fashion. She wants us ladies to be comfortable and feel fabulous. So it only makes sense that this has been shown in every stitch of her new line. This skirt is from her BURU White Label line and it is DIVINE. It fits to your waist to really cinch your profile, but has volume to give you room to eat and breathe without issue. This is great for any woman from pregnant to postpartum and far beyond. I also love that it's 100% polyester so I can still wash it. Because you know my kids are going to want to get their grubby hands all over it.
The leather jacket shown above is a Fall staple and pairs with just about anything, including this mustard top and my favorite blue dress. Those are also from the new BURU White Label line! And for my nursing mamas- they are 100% nursing friendly.
I've linked my other Buru White Label favorites for you below. AND here is a 15% off coupon code: JH15 Enjoy loves!!

You can follow BURU: