This post is sponsored by JJ Cole®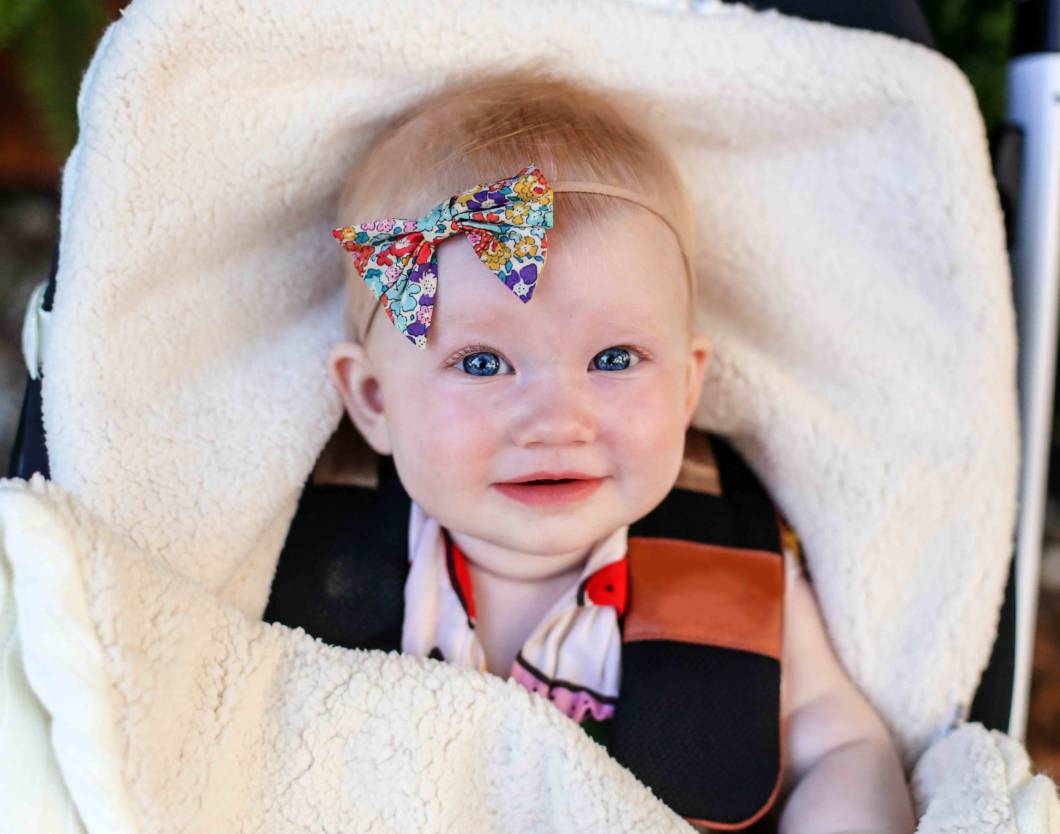 Fall and Winter are right around the corner, which means Fall and Winter fashion trends! One trend I am loving right now is cable knit. I am all about able knit sweaters. I love how comfortable and fashionable they are and can't wait to stock my closet FULL of them! I also have to think about my sweet little miss as the temperatures drop. Which is why I am LOVING this new JJ Cole® Bundleme.
Winter Baby Fashion Must-Haves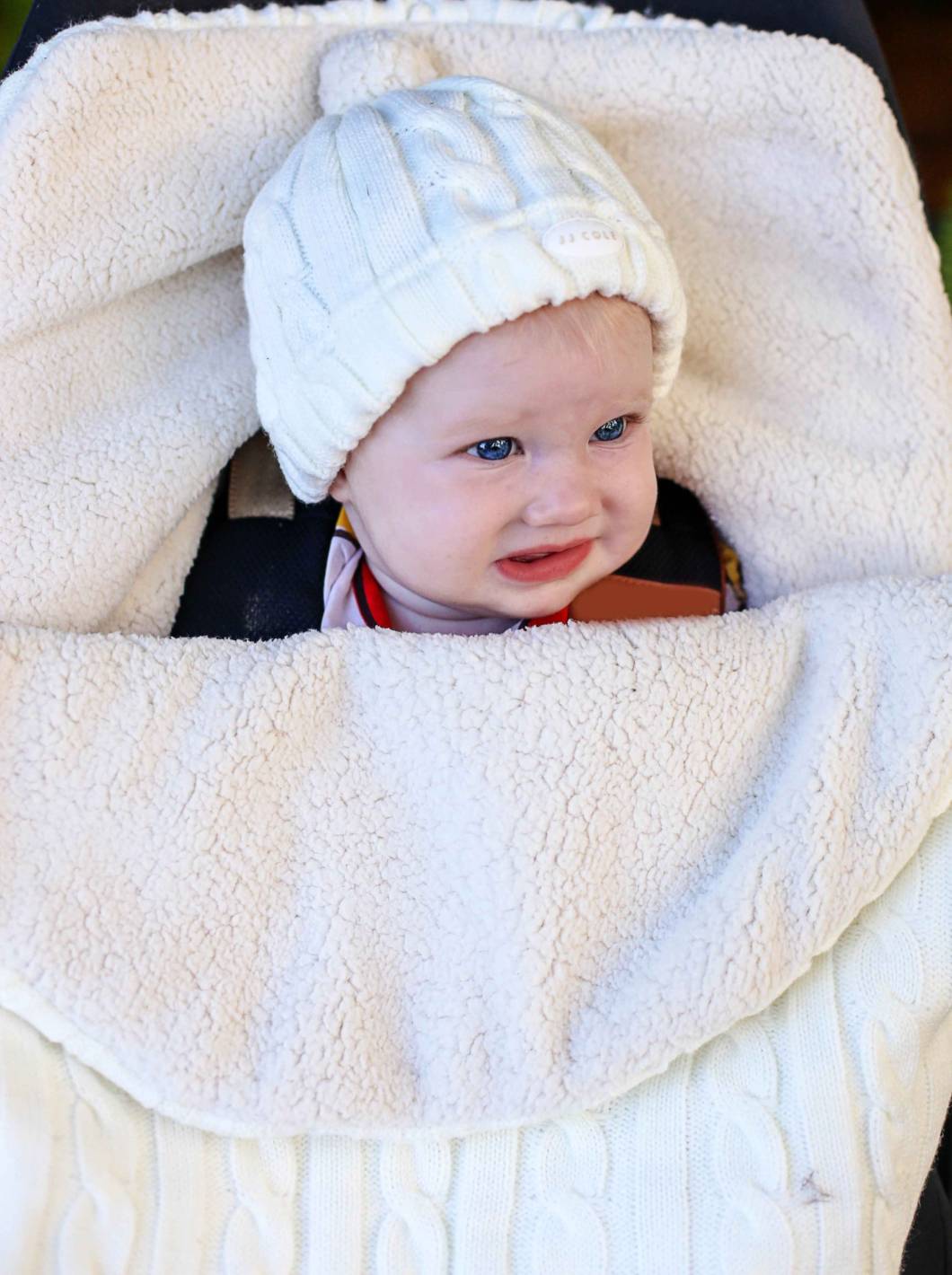 The JJ Cole Bundleme has been around for 15 years. It's pretty much a wearable blanket that allows the baby to still be safely strapped into their car seat or stroller. As you can see from the photo above there are slots to fit the straps through so the safety harnesses are right against baby. This is so important for safety!
As a mom, I know safety is our number one priority. So if it's safe AND cute, that's a win for everyone. Am I right? The cable knit pattern of the JJ Cole Bundleme and the sweet ivory color are perfect for this season's styles (and it comes with a matching knit hat!) It also eliminates my need for blankets and jackets, which cuts down on how much I have to pack in my diaper bag. Any time I can consolidate- that's another win!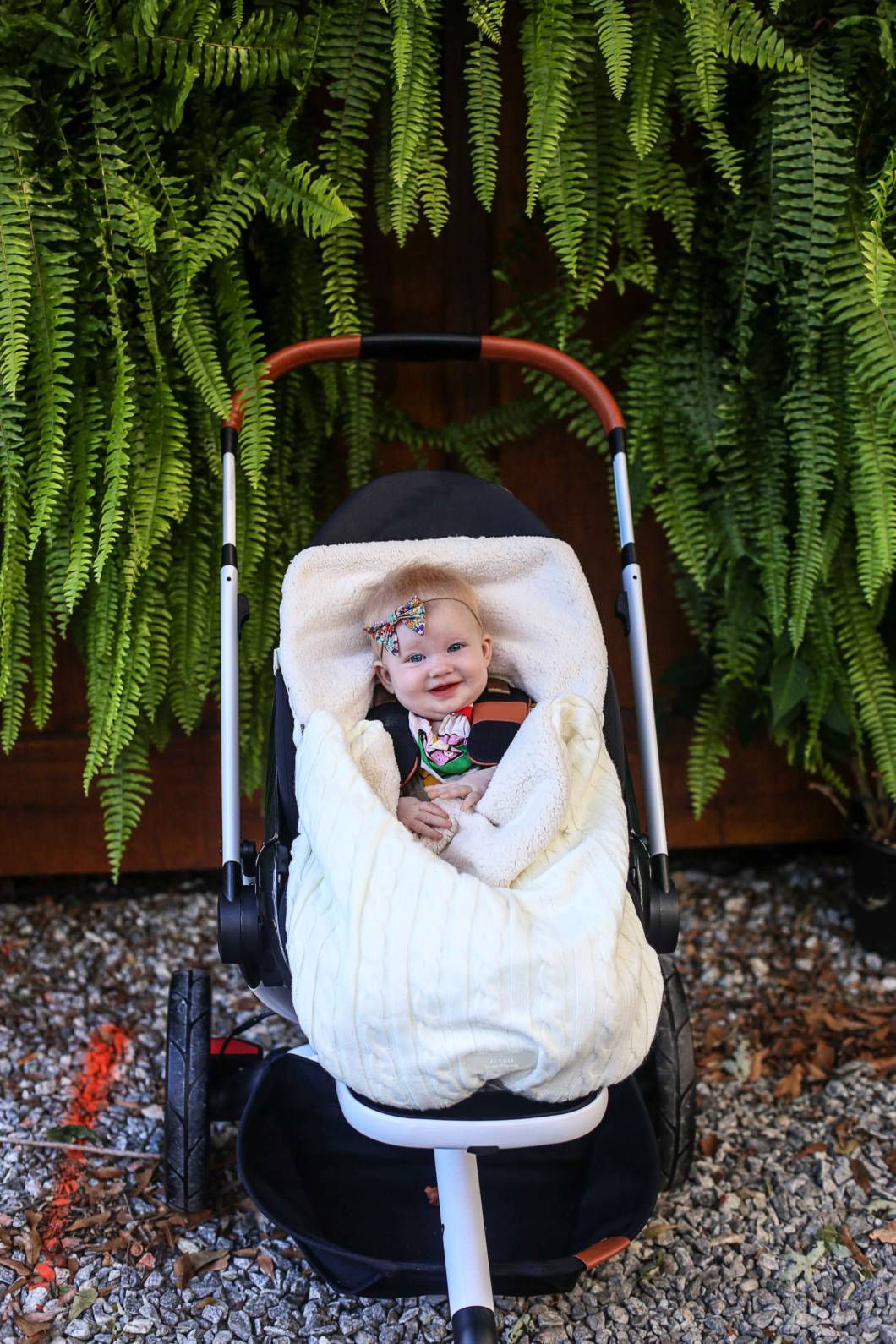 But my absolute favorite aspects of the JJ Cole Bundleme are that its machine-washable. Because let's be honest- babies equal messes. Especially this little love of mine. So any time she gets food or drool all over this, I can just throw this in the wash and be on my way. Thank you JJ Cole, for making this awesome baby gear!
What are your must-haves for winter with baby? Would you use the JJ Cole Bundleme?