I've partnered with Old Navy and People Magazine for this post. All words are my own.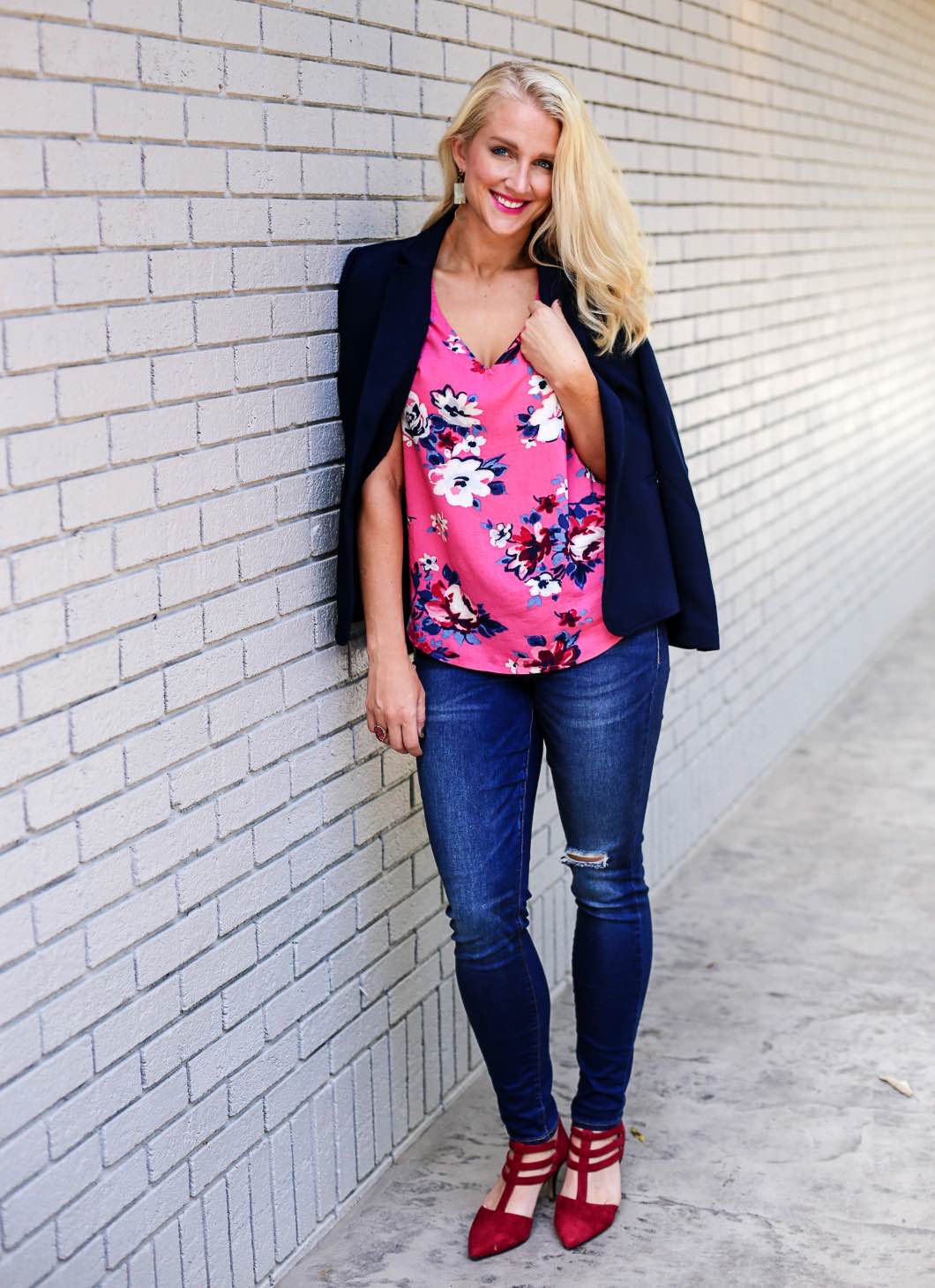 Down here in the Dirty South, we love: florals, big hair, and pretty colors. Due to the humidity I couldn't get my hair into "big" status, but I think this outfit fits the rest of the criteria pretty well. I was honored to be able to partner with Old Navy and People Magazine to show you my Georgia style, and here it is!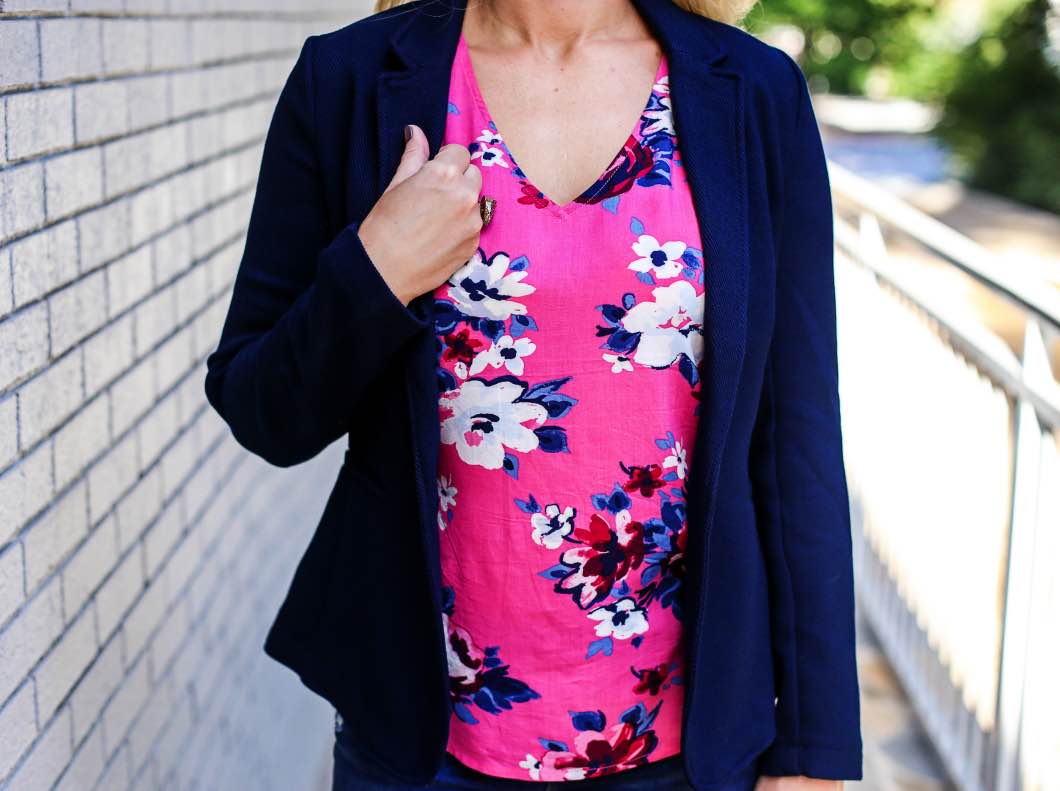 Of course I had to go with a floral blouse. If you've ever been to Georgia, you know it's a beautiful state and we're known for our wealth of natural beauty. Spring time here is just to-die-for. It's one of the reasons why I fell in love with living here!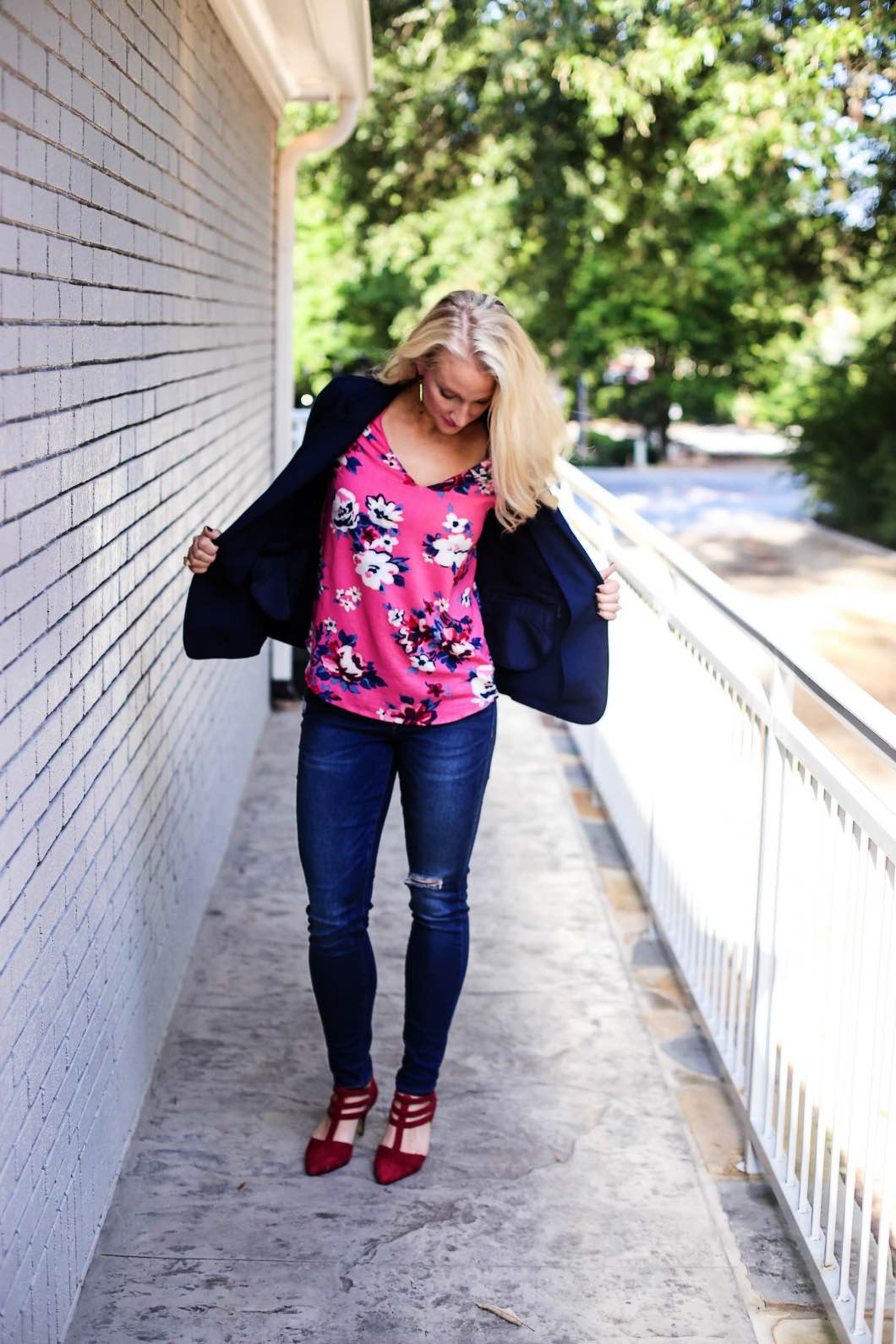 I also paired it with a blazer because Fall is right around the corner, and I love this blouse so much I want to transition it into next season. This blazer is perfect for Georgia weather as it's still light and airy enough to breathe.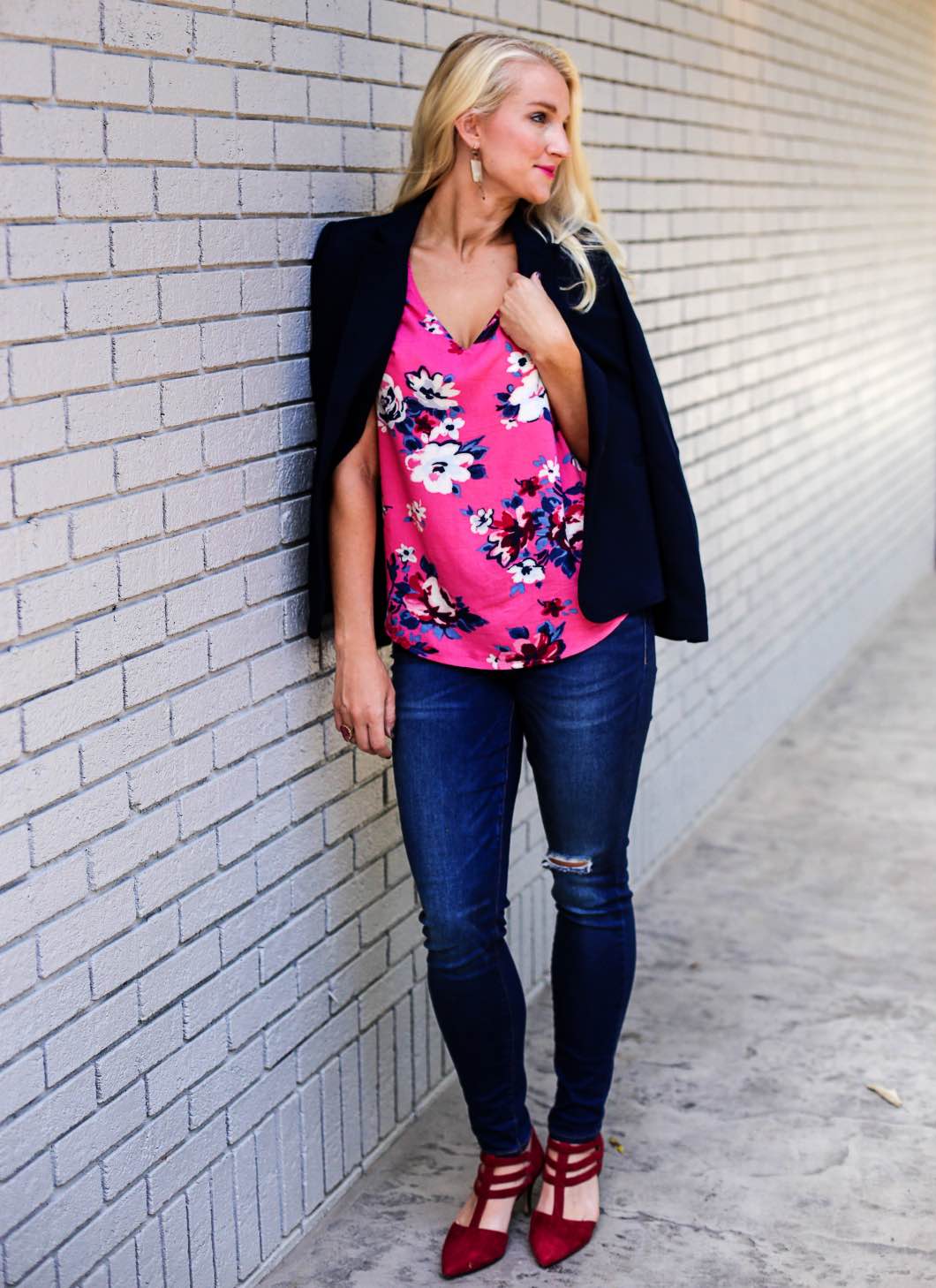 I was pleasantly surprised by these jeans! I have a hard time finding jeans that fit because of my tree trunks, but these skinnies stuck to my curves like glue. They're also high waisted, which I adore. I can't stand those pants that show my bum when I sit down.
You can shop this post below. Use coupon code STILLSAVE for 20% off!
You can submit your own #50styles50states looks to People as well! Just click here.