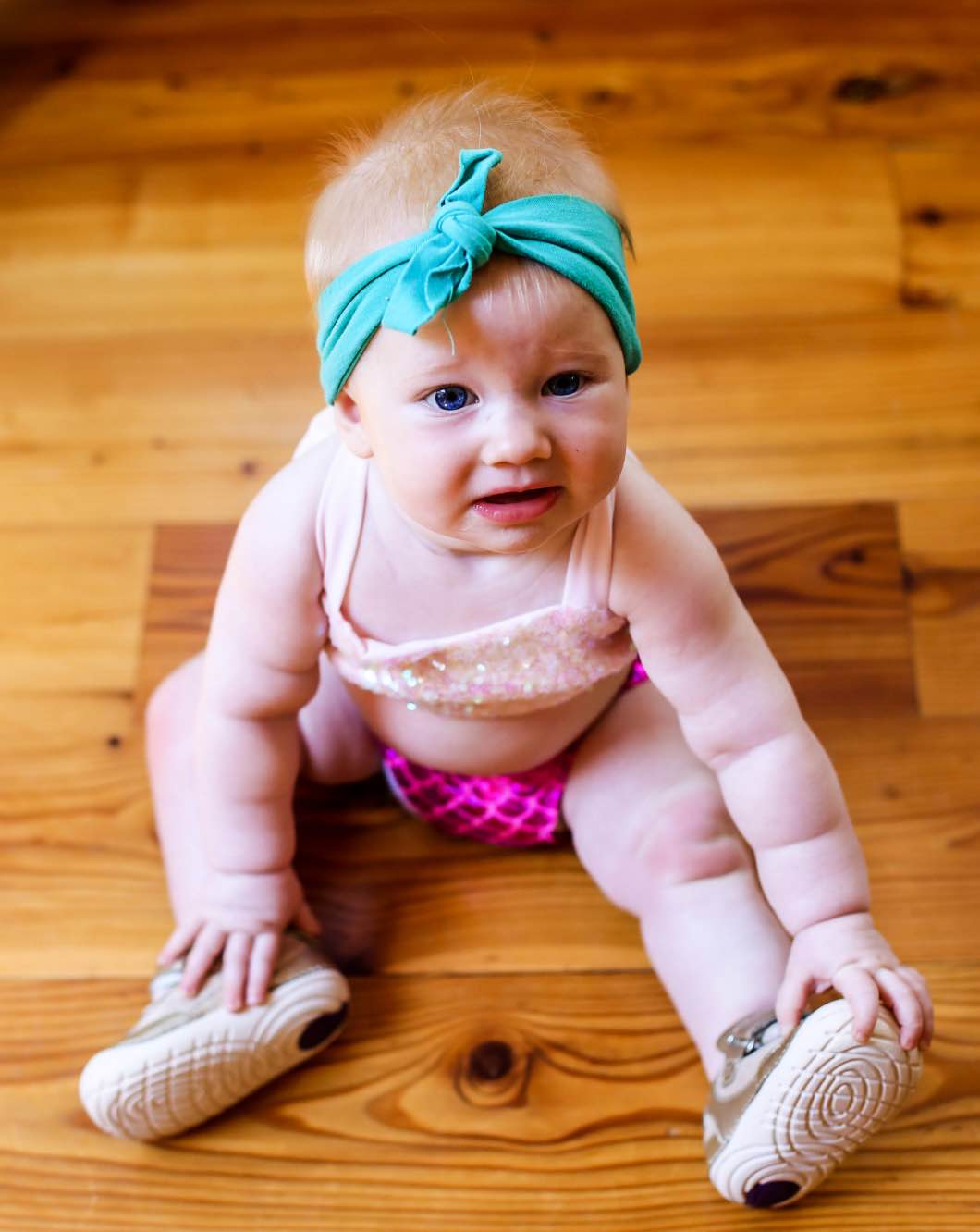 Well I'm only 2 weeks late on this one, so go me! Henley is 7 months old (already!!) and whoa is she in a hurry to grow up. I am loving watching her little personality come out each and every day!
Henley's 7 Month Update with Stride Rite Soft Motion Shoes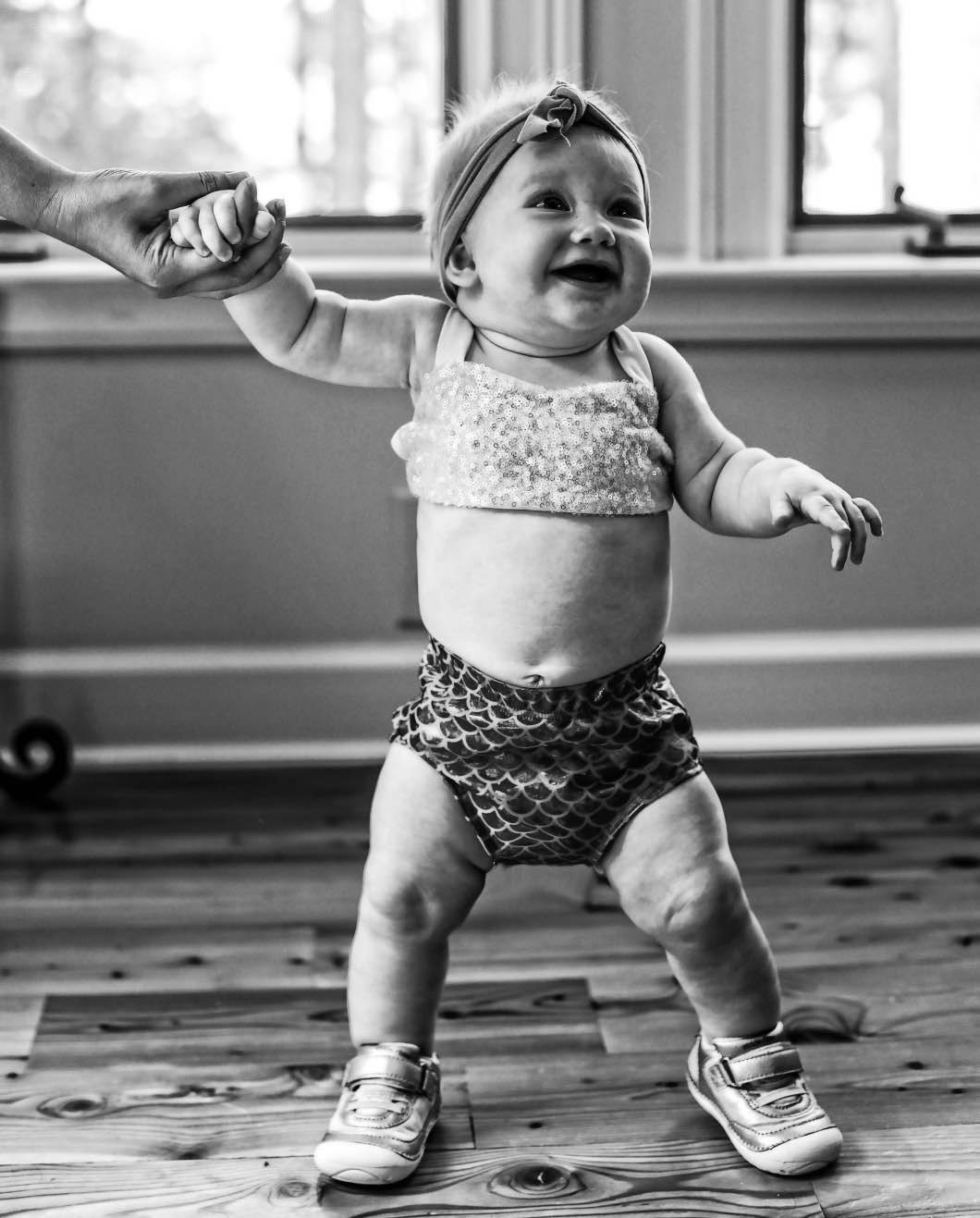 First of all, she's crawling already. Like full blast into EVERYTHING crawling. And it's so cute I can't even be mad. But Hudson can be, and he is so irritated she's always stealing his toys. Sometimes he says "Baby I wuv you but MY TOYS" She's also laughing, saying "mama" and blowing raspberries like a boss. The most funny people to her are Jason and Hudson, with Kolbe (our dog) coming in at a close second. She's sleeping in her own crib and I miss her every night, but we manage to sneak in a cuddled up nap session a couple times a week. And she loves being sung to! Sometimes she'll even coo along with me. I have a feeling she's going to be musical.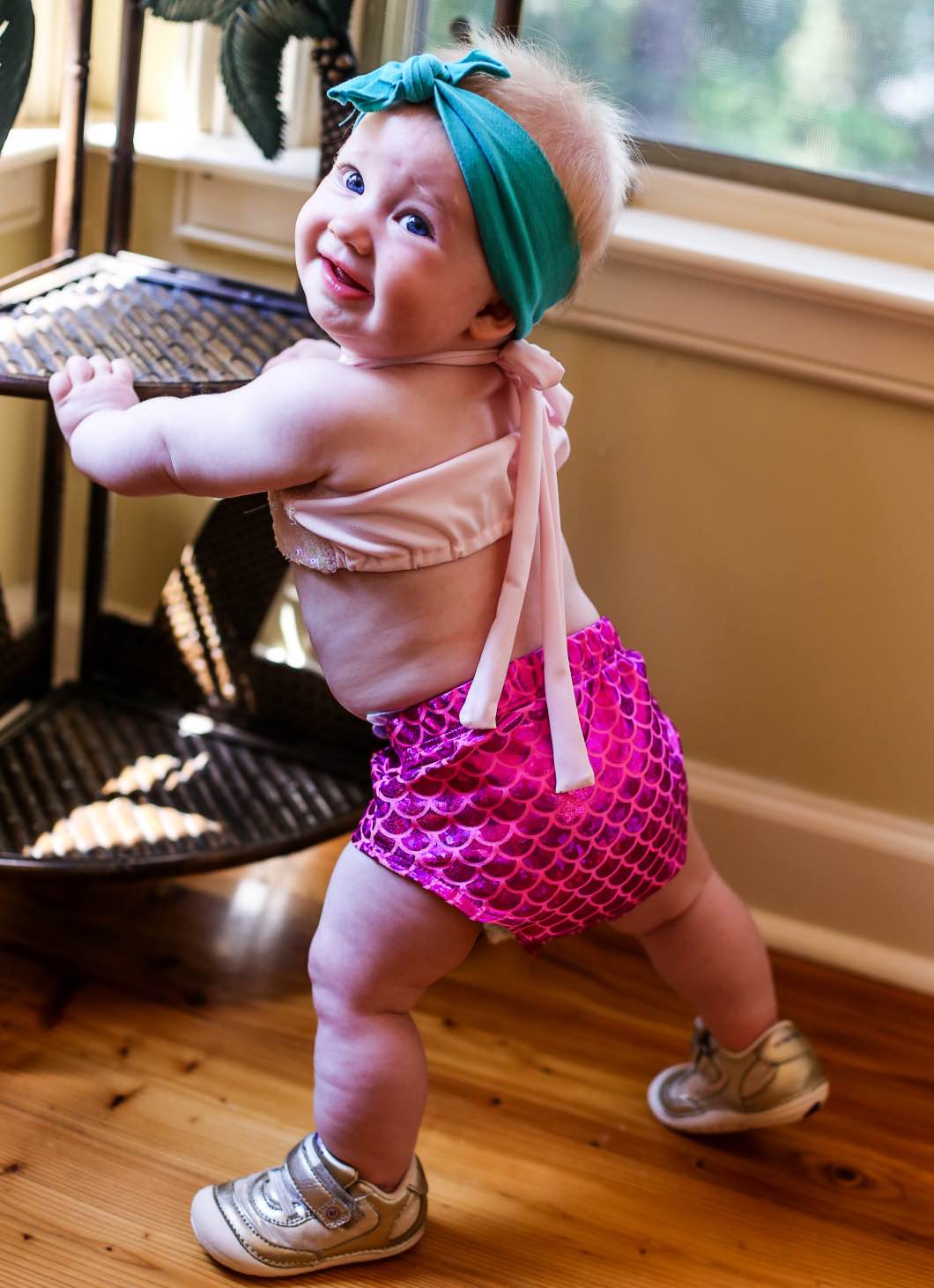 She's also pulling up on everything and hell bent on giving me a heart attack at least once a week. Last week she was cruising around our ottoman and fell, narrowly missing hitting her head on Hudson's truck. Because she's so active nowadays, I wanted to get her a pair of shoes that she could crawl, cruise, and learn to walk in. Hudson did the whole moccasin thing but I have a feeling Henley is even more accident prone than he is, and my heart will feel much better if her little toesies are protected.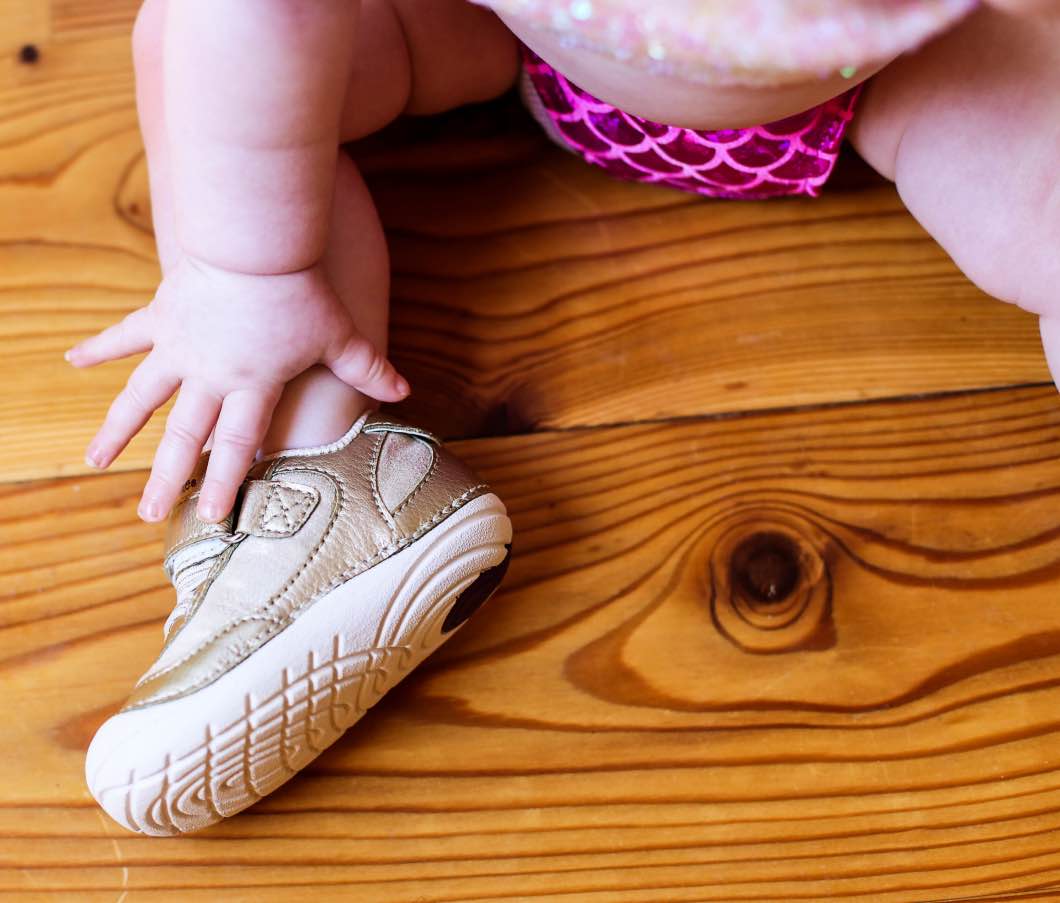 She's been wearing her Stride Rite Soft Motion shoes in Jazzy. Obviously, we're big Stride Rite fans over here, and I was so excited to get Henley her first pair! The Soft Motions are great for crawlers and first time walkers for a number of reasons. 1. They have a rounded sole to improve balance. 2. The soles are actually made out of memory foam, so sensitive feet are wrapped in the utmost comfort. 3. They're extremely flexible, which is great for busy bodies. With every turn and twist the shoes move with your little ones. 4. The closures are secure so there's no need to worry about a shoe coming off. 5. This metallic gold is perfect for any fashionistas closet!
You can find these shoes HERE.
This post is sponsored by Stride Rite. All words are my own.