Halloween Painted Wine Bottle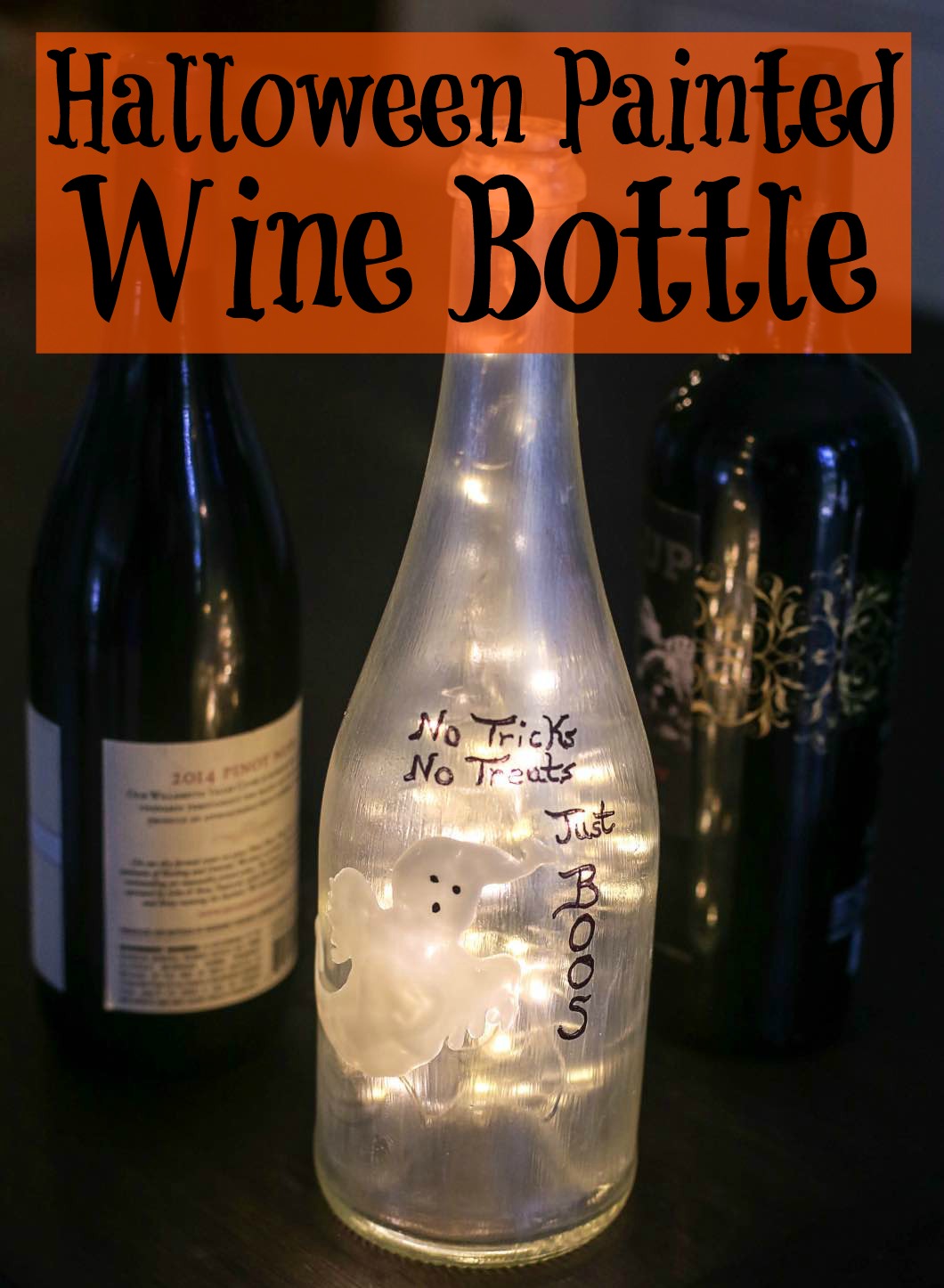 Mama Mac here and I'm back with my second post, A Halloween Painted Wine Bottle! Everyone needs one. Great craft that allows you to express a bit of your own personality. Here is what you need and instructions on how to create one:
Halloween Painted Wine Bottle

You will need:
To Make your Halloween Painted Wine Bottle:
1. Soak wine bottle over night in hot water and Dawn Dish Soap to help lift off the label and glue. Make sure it is good and dry before you start to paint.
2. Paint entire bottle with your Shimmering Pearl Stain Glass Paint. I used 2 coats on my wine bottle to get more of a frosted look. While your first coat of paint is drying work on your stain glass ghost.
3. No paint brush needed for Mr Boos. Use the tip of the squeeze bottle of Snow White Stain Glass Paint to design and create your ghost directly on your flexible plastic board. Allow to set and get tacky before using the black paint to create the eyes and mouth. This prevents the paints from running together. Let dry for a good 24 hours before you peel it off of the plastic board and apply to your wine bottle.
4. Write your message on the bottle with a black permanent magic marker.
5. Insert Rice lights into the bottle and BAM! You have holiday magic.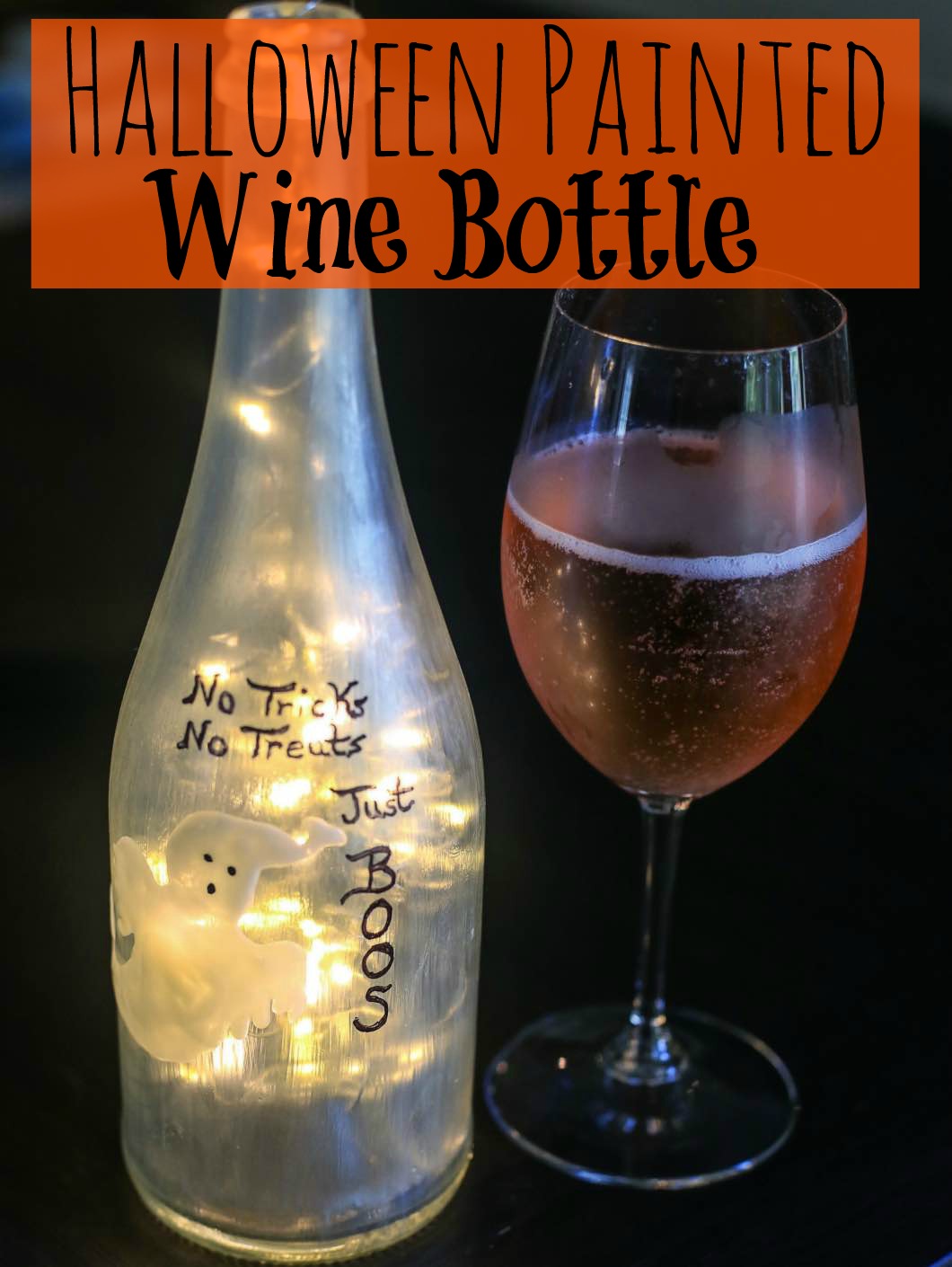 I hope you love this craft as much as I do! I'm making several to decorate the bar at the house. They also make great gifts! All of the links above go directly to the products so you can make your own Halloween Painted Boos Bottle.