This post is sponsored by OZNaturals. I only work with brands I truly enjoy and believe in. Thank you for allowing me to share them with ya'll!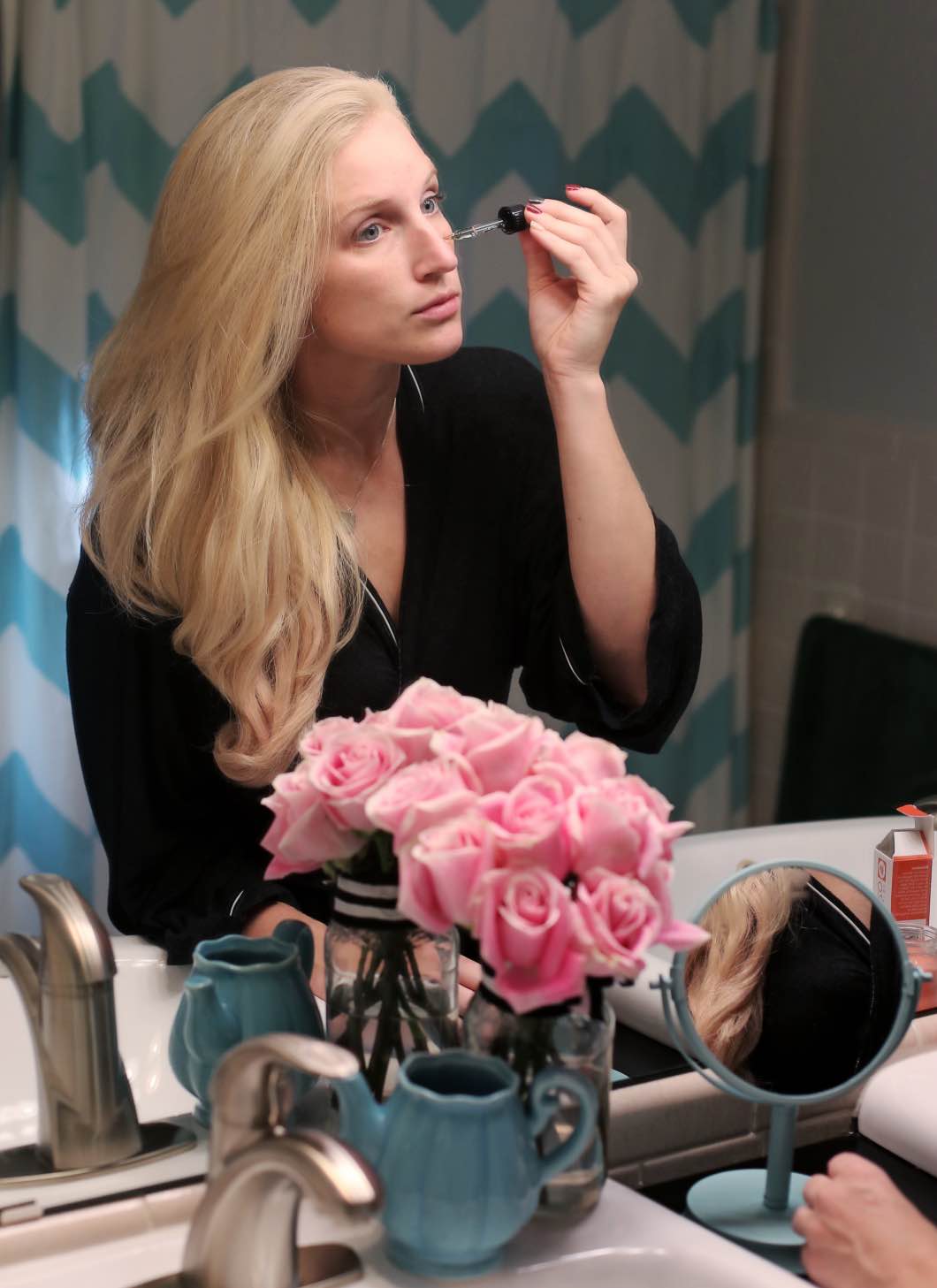 As many of you know, Mama Mac is a derm nurse. She's had me on Vitamin C serums and washes for years and is constantly touting the importance Vitamin C for your skin. It wasn't until just recently that I realized not everyone knows this! So I wanted to talk about the:
Importance of Vitamin C Skincare
Vitamin C is a wonderful nutrient, and not just for your daily multi-vitamin. It's also highly beneficial for your biggest organ- the skin. Here are the benefits of Vitamin C:
reduces wrinkles
increases collagen production
lightens pigmentation (great for women with melasma)
brightens skin tone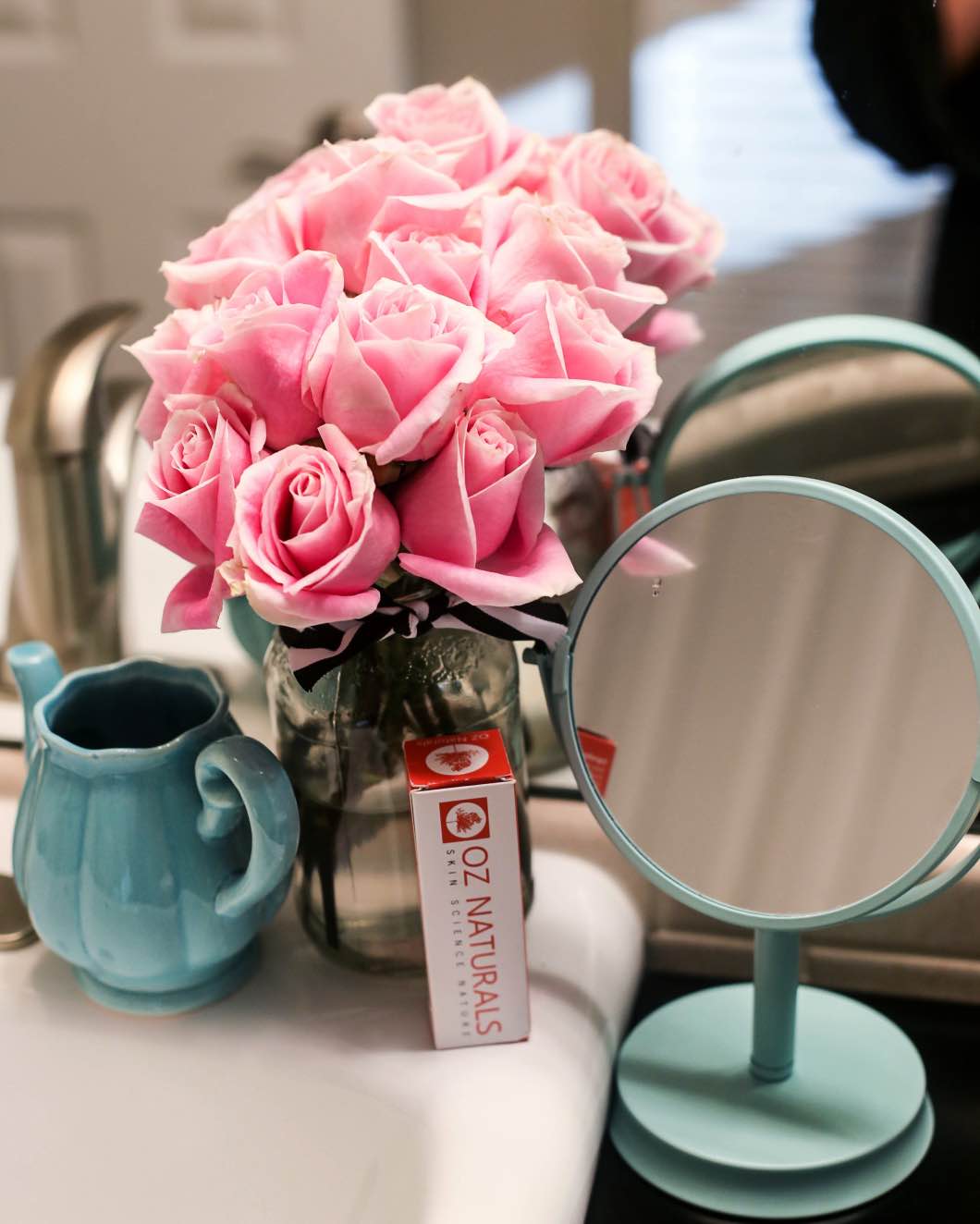 You know how I feel about all-natural skin products, and I've found a great Vitamin C line with OZnaturals. OZnaturals is a licensed aesthetician-backed company that only uses natural ingredients AND makes all of their products here in the United States. Not to mention they have some of the best prices I've come across, especially when it comes to Vitamin C products! I highly recommend trying their whole line: Facial Cleanser, Sea Hydration Mask, and the Serum with Hyaluronic Acid. But let's talk about the Serum, as it's my favorite product!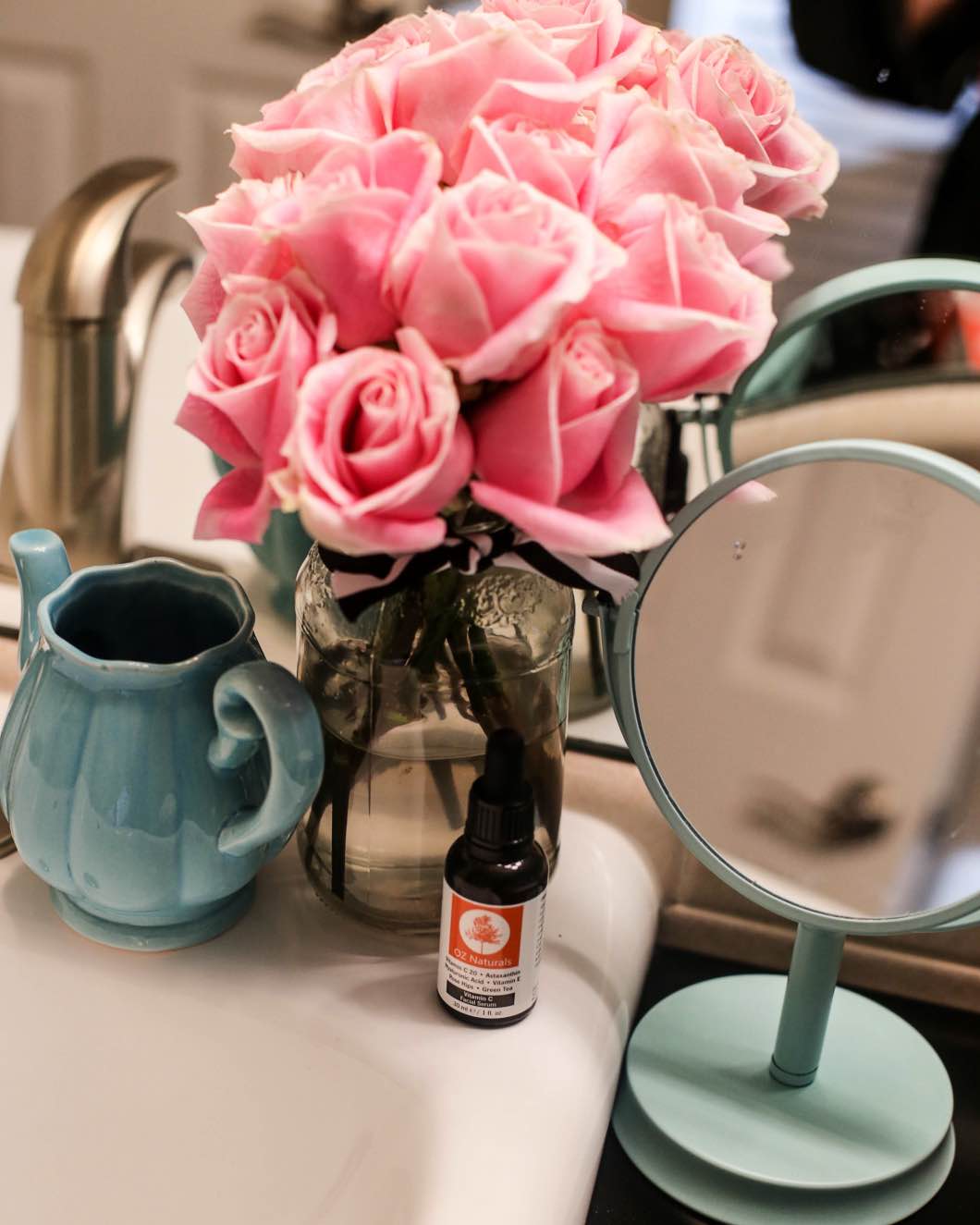 This serum not only contains a high percentage of Vitamin C (20%) but it also has Hyaluronic Acid. Hyaluronic Acid softens the skin. Paired with Vitamin C these two can bring about a big and healthy change for your skins appearance. I've noticed a big difference in the melasma on my face from pregnancy, and the fine lines caused by too much sun exposure. I am loving this OZNaturals Vitamin C Serum and I know you will too!