This post is sponsored by Børn. I only work with brands I truly enjoy and believe in. Thank you for allowing me to share them with ya'll!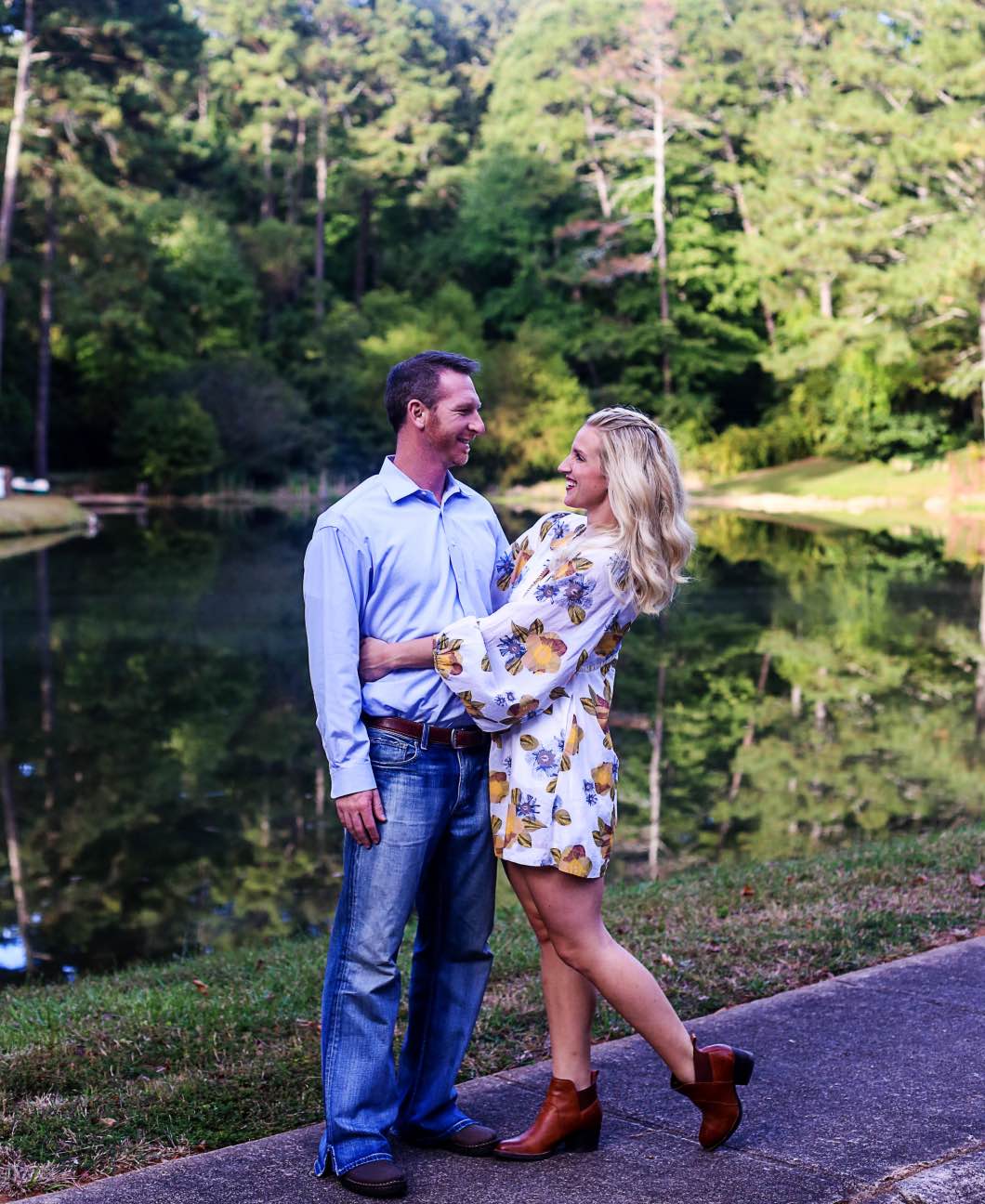 So I jokingly talk about punching my husband in the face on social media every now and again. And I know we've all thought that. But in all honesty what I've realized from having two kids is that it's more important now to focus on my relationship with my husband than ever before. Not only do we have a lifetime together, but we need to set good relationship models for our children!
So here are my tips and tricks to Dating Your Husband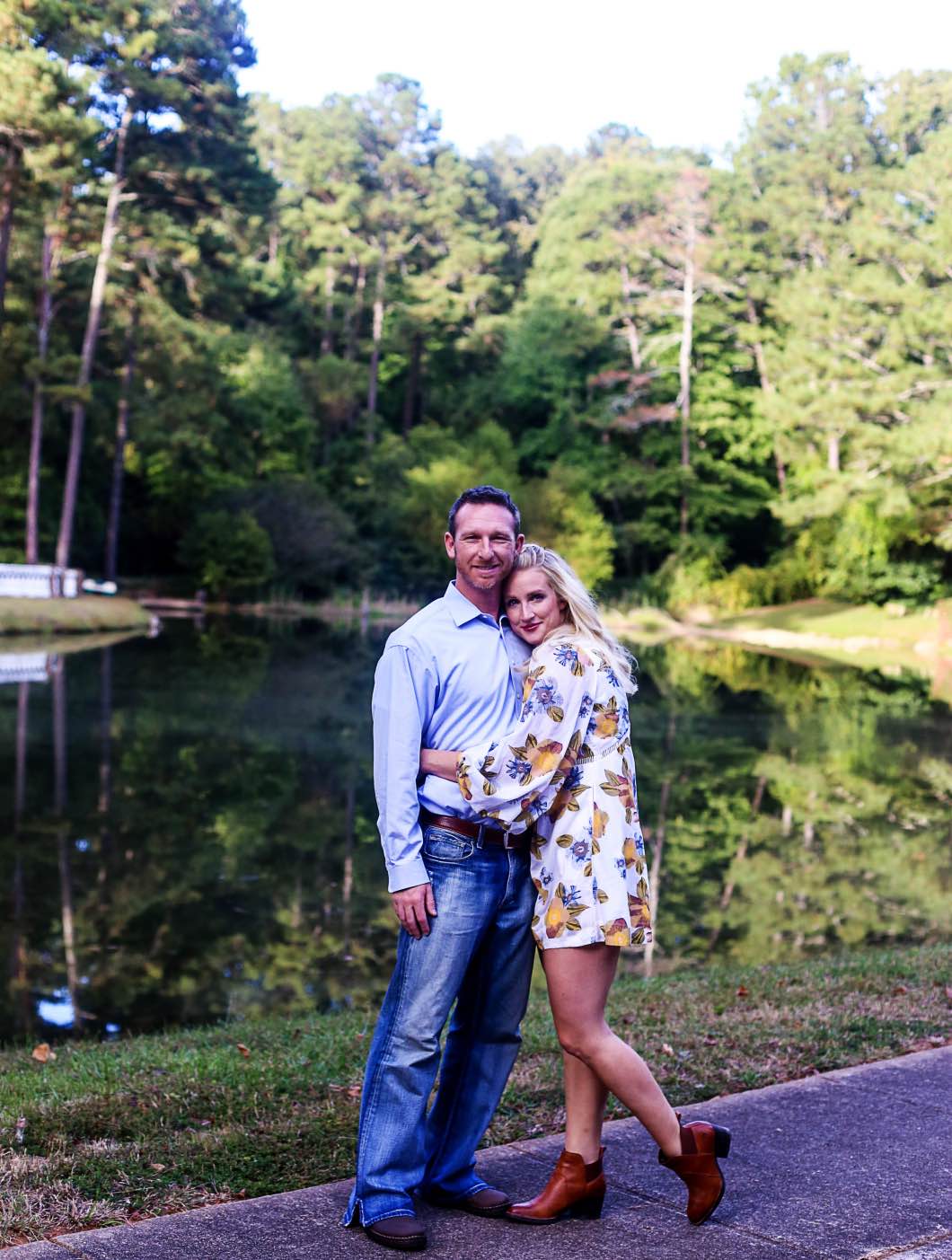 Schedule a date night, where you actually get out of the house alone together, at least once a month. That may seem sparing, but I know how hard it is for some couples to find babysitters etc so start with one night a month and go from there.
Try something new for date night (or day)! Go kayaking, see a play, try a new and different restaurant… the possibilities are endless.
For those weekends, and even week nights, that you can't get a sitter, plan a fun date at home! Cook dinner together, play a board game, or have a movie night.
Surprise him with little gifts and treats. I try to at least pick him up his favorite snack at the grocery store once a week. It's the little things people!
Mandatory cuddle time. For at least 5 minutes before bed (or longer) make sure you get a snuggle sesh in. Those moments of contact are great for your mental health and reconnecting.
Leave him a sweet voicemail or note randomly. Again- small things.
Get dressed up for him! This one is the hardest for me as I love to be in my workout clothes with my hair in a ponytail and no makeup on. But every once in awhile I'll put on a cute outfit with hair and makeup done. Not only does he appreciate it but I feel great as well!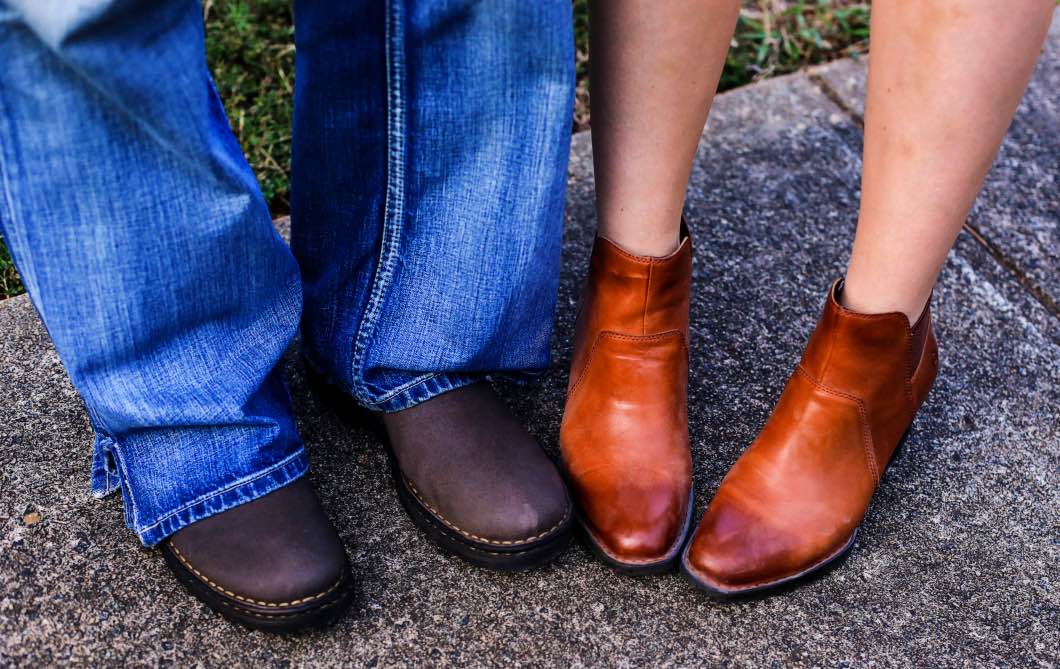 Jason is wearing the Børn Porto boots and I'm wearing the Garcias. Both are available at Dillards.
While I'm all about dressing up, I'm all about comfort too. Which is why I got both of us a pair of Børn boots- that takes care of number 4 and number 7 above btw! I've talked before about how much I love Børn shoes, and the number one reason is COMFORT. I can wear these puppies all day without fear of sore feet or blisters. Not to mention how good they look. I've worn these boots out several times and have consistently received compliments on them. I love the color of the leather and the fashion-forward design. You'll be seeing me in these shoes the rest of the season!
I really love these Porto boots for Jason as they are so his style and go great with a pair of jeans and button up. I plan on making him take me dancing in our new boots 😉