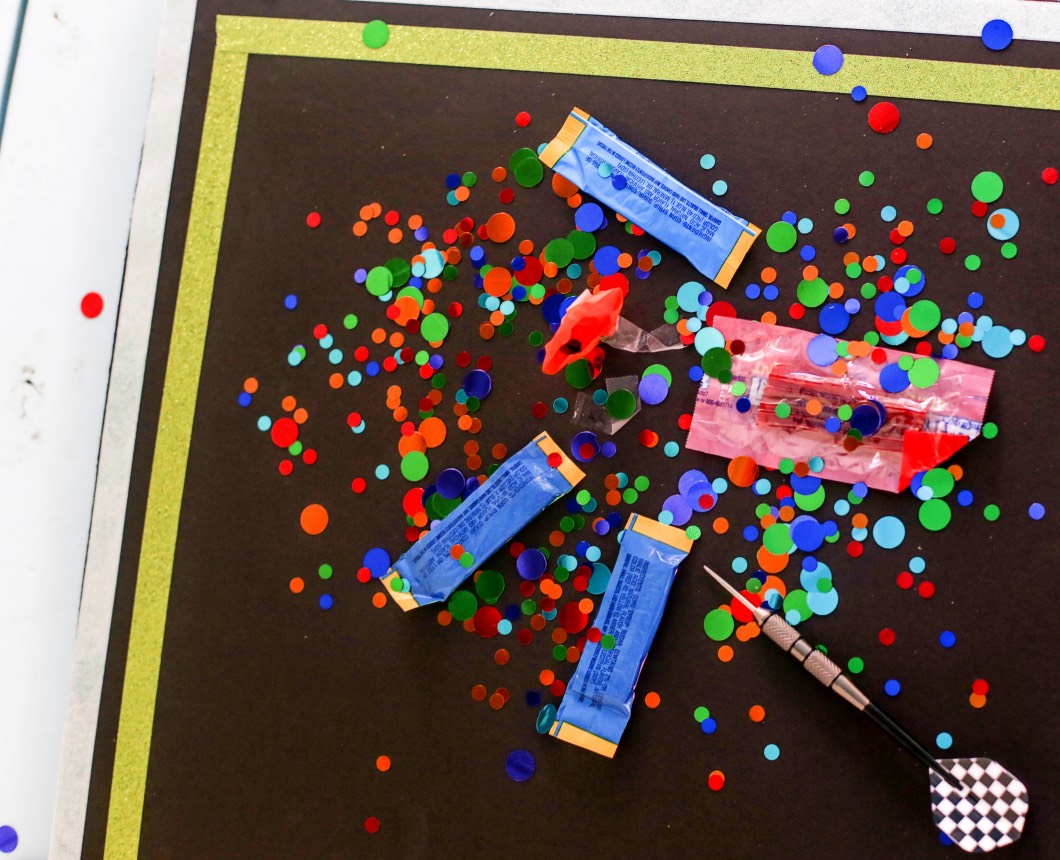 Another fun Halloween DIY! I've been wanting to put this together for years as I know the neighborhood kids will LOVE IT. Here is my
Halloween Trick or Treat Dartboard DIY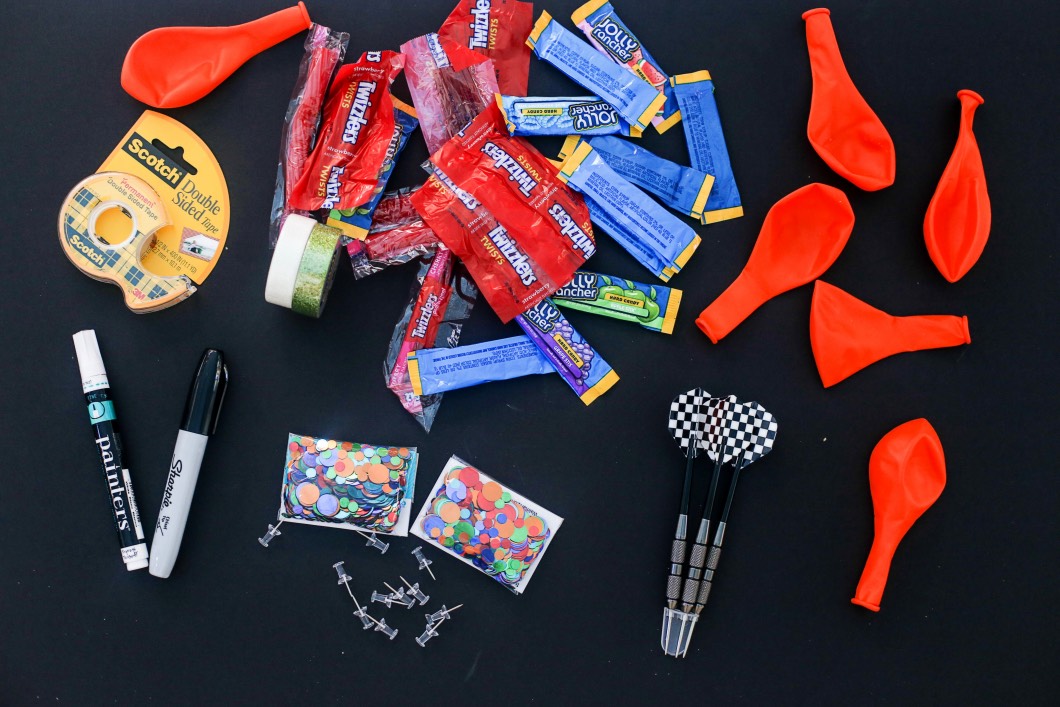 You will need: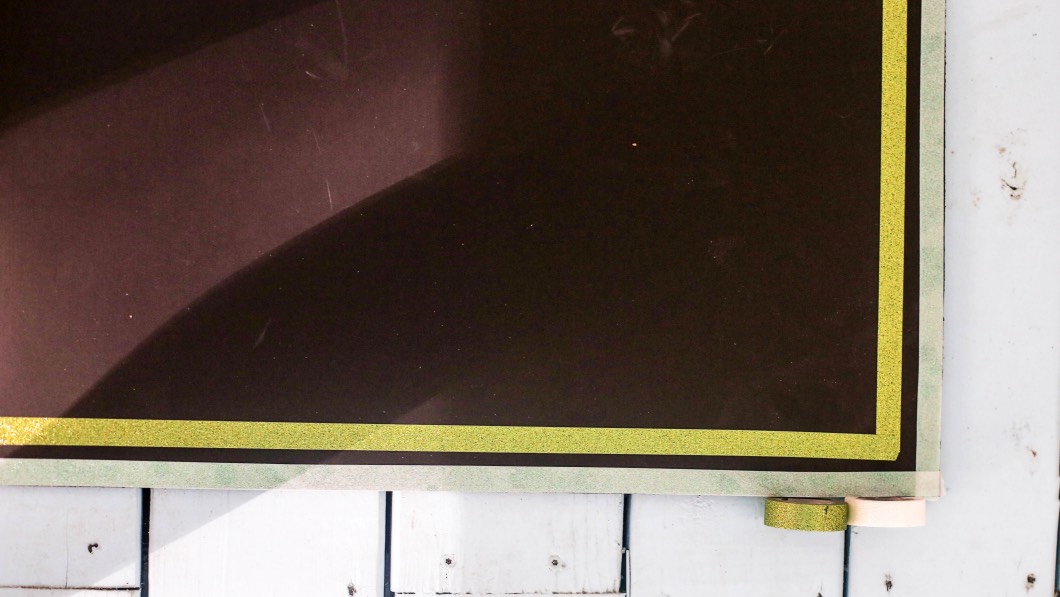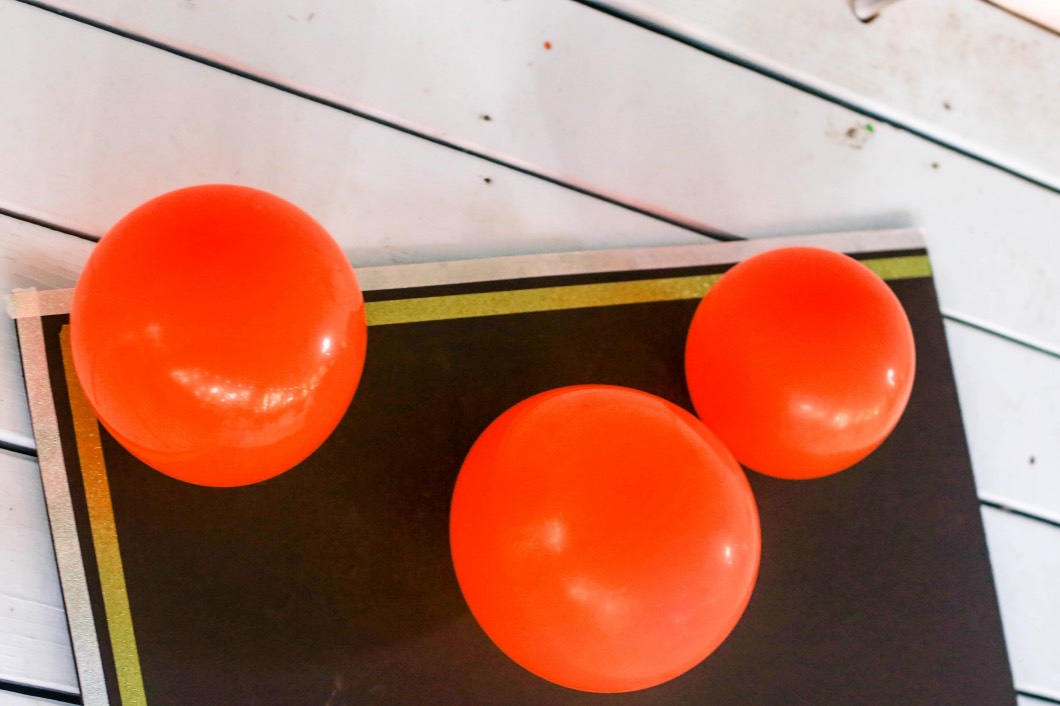 To make your dartboard:
Line your dartboard twice with glitter tape. I used white and green but use your creativity! For my type A ladies- there is a 1/2 inch space between the glitter tape.
Next stuff 6 balloons with confetti and 2 pieces of candy each. I highly recommend doing the confetti first! Then blow each balloon up.
You can adhere the balloons to the board with double sided sticky tape. Six balloons per board- 2 rows of 3.
You can write something fun on the remaining black board like Trick or Treat!
Let the kids have fun! Hudson went to town on one of these and he was laughing hysterically.