This post is sponsored by Stride Rite. Thank you for helping me to support the brands that I love.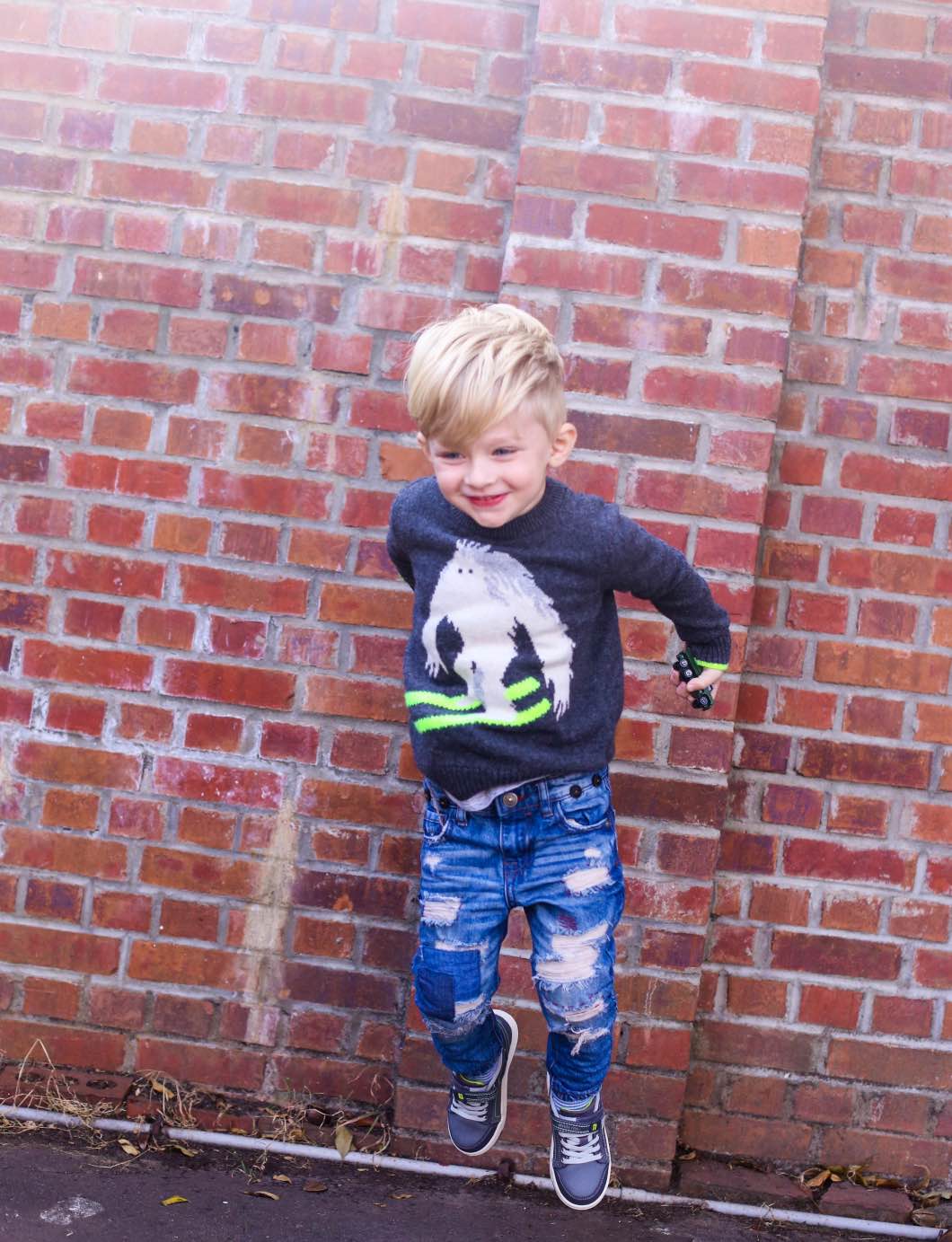 Finally a gift guide!! And of course it's for my little heartbreaker. Three has been the most fun year yet. mainly because of all the smart-alecky things this kid says. But I am also enjoying his love of learning and exploring. It is amazing seeing him search for knowledge! Which is why I focused on getting him exploratory and educational toys. As well as trains, because you know, boys.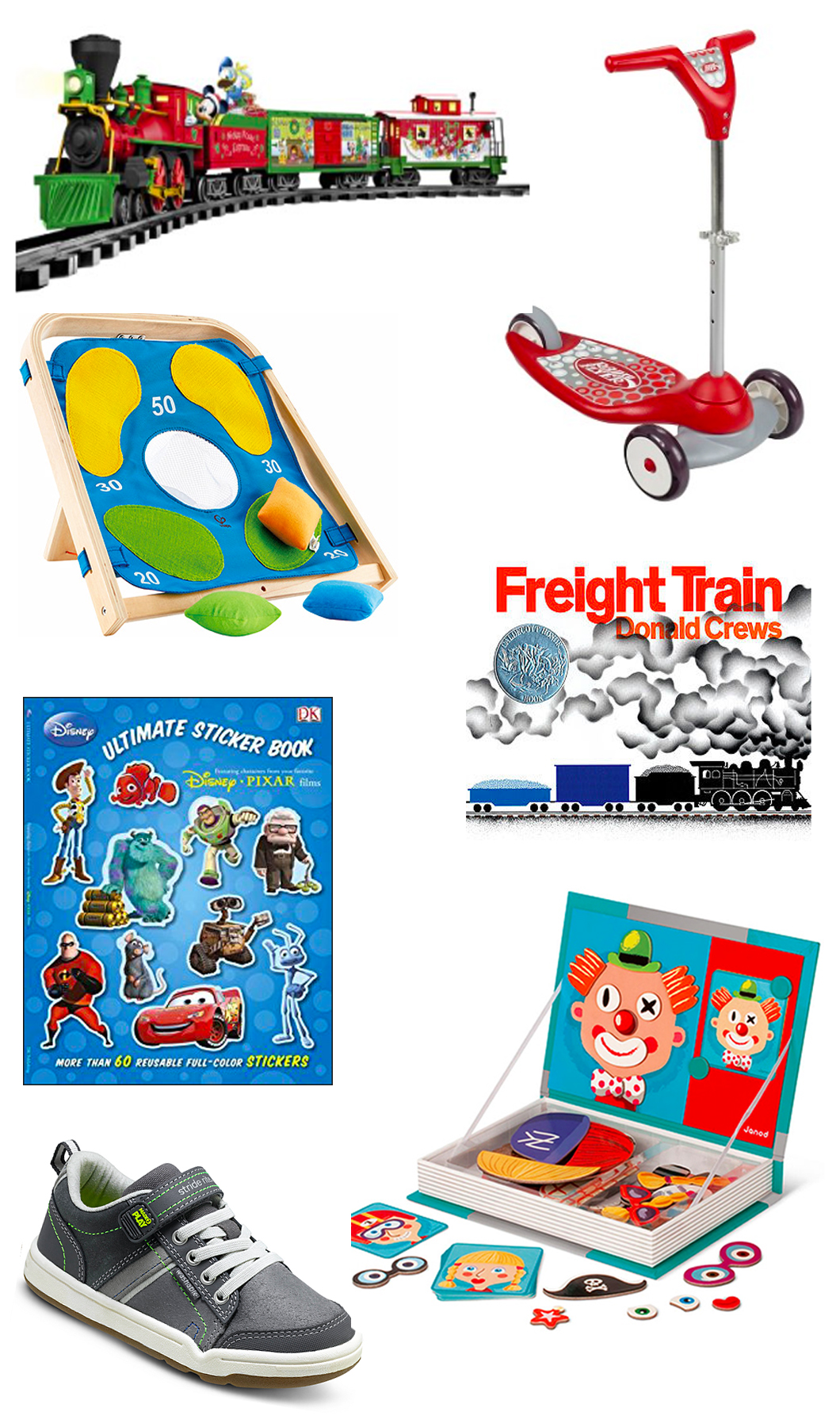 Here is the list of goodies I'm getting Hudson this year!
A Train Set- because like I said, boys. He is OBSESSED with trains, and this specific one comes with Mickey Mouse.
A Scooter- anything to get him out of the house. Our neighbors have one, he tried it and loved it.
Bean Bag Toss- if your boy loves to throw, they'll love this! I can't wait to play with him.
Books- as I said, I wanted to focus on educational. This book is fantastic and I know he'll love this!
Sticker books- always a winner for boys or girls.
Funny faces- this will be PERFECT for all of our traveling next year!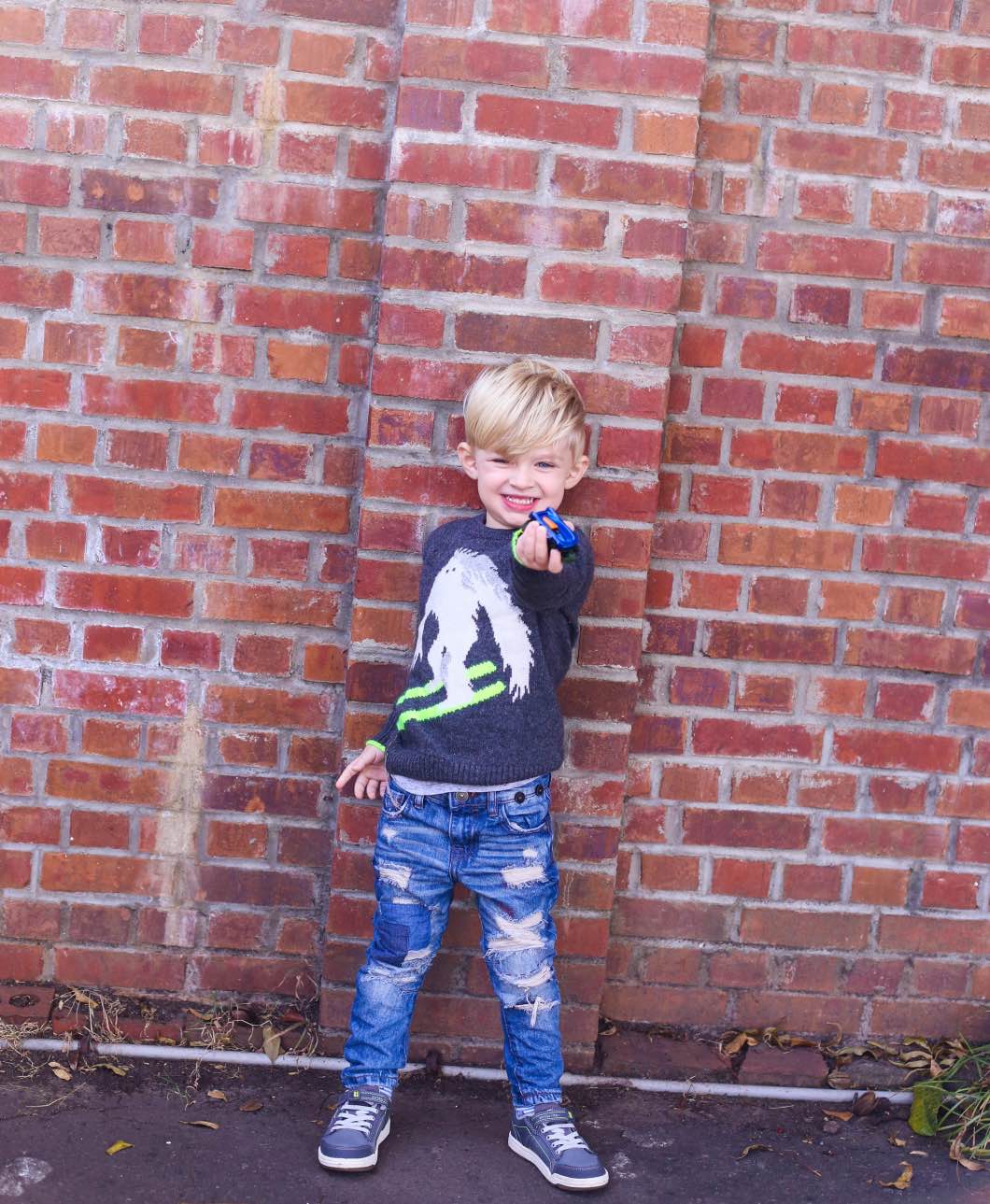 I am a huge fan of Stride Rite sneakers. It started with the Phibian sneakers, which are still Hudson's go-to sneaks to this day. Then we had the Leepz, which he so enjoys because of their awesome light-up fun. The Kalebs are at the top of my list for several reasons: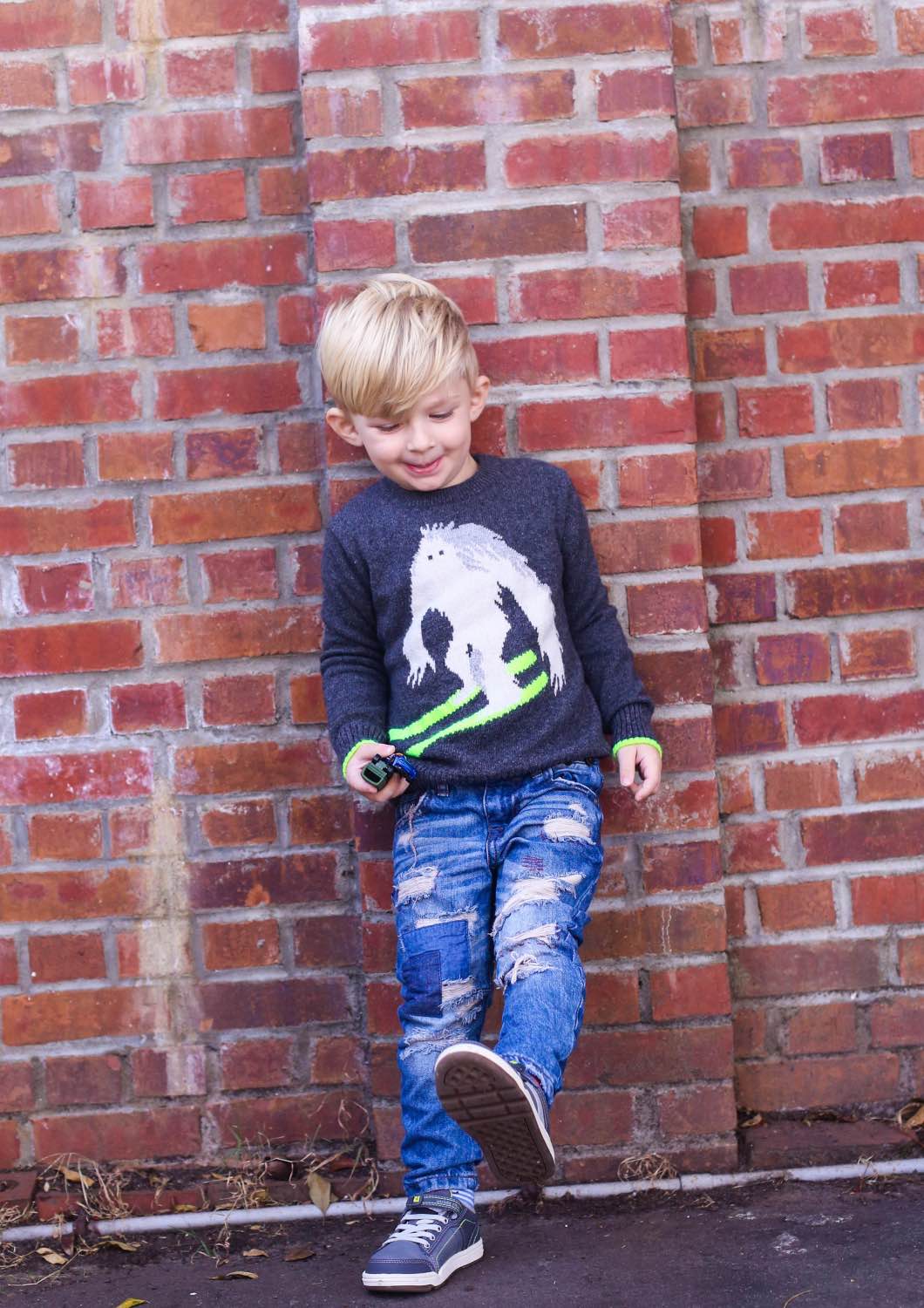 They're machine-washable. This boy loves to get dirty, so after our outings I can just throw these sneakers in the washing machine and be done with it!
Memory foam soles. As a personal-trainer, I know how important comfortable and supportive shoes are. Especially at a young age! I love that these soles are made from memory foam.
Anti-stink lining- um no one told me toddlers stink! Hudson's feet are starting to get a little smelly, so I extra-appreciate these anti-odor shoes.
Easy-on fit. I cannot explain how frustrating getting shoes on this kid is. He always wants me to do it for him. With these shoes, we both know he can do it himself so he doesn't even argue.
Fashion-forward- whether you're a fashionista/fashionisto or not, cute shoes make everyone happy.