Hosting the Holidays with Babbleboxx
This post is sponsored by Babbleboxx, all words are my own.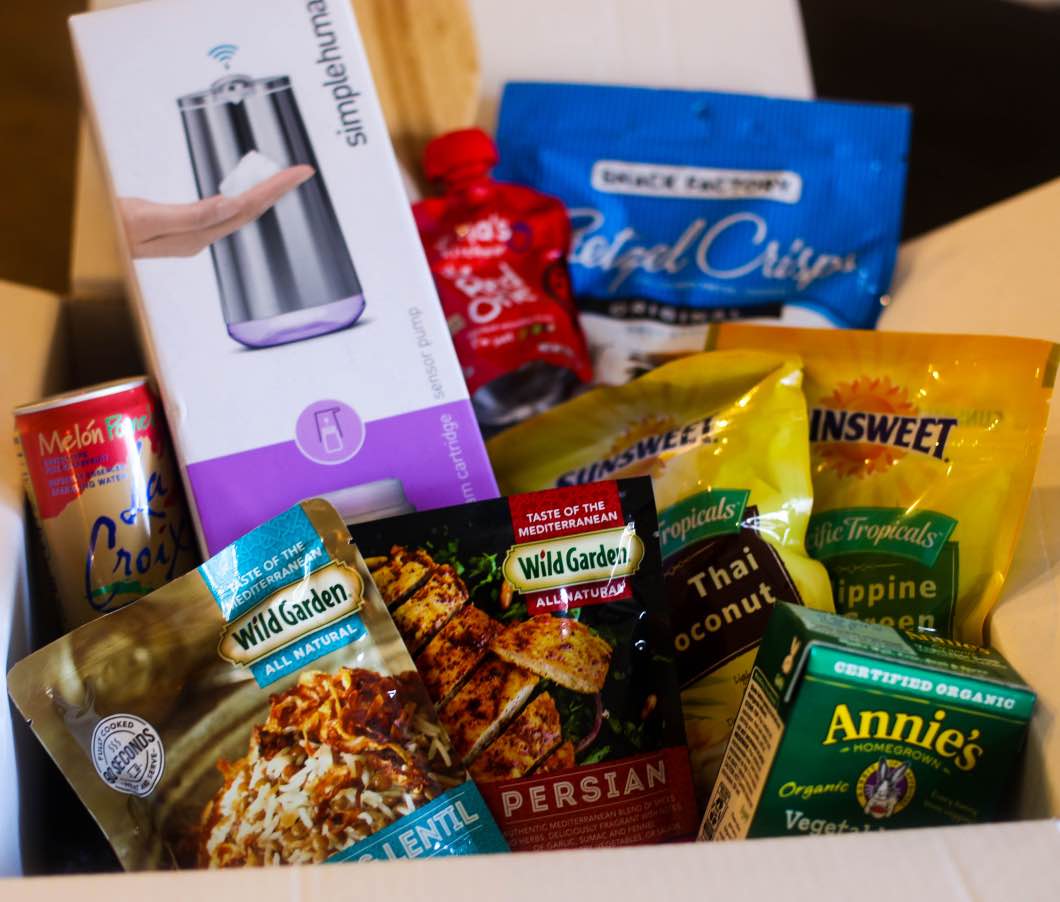 As ya'll know, we love hosting parties at our house. And what time is more fun than the holidays? We teamed up with Babbleboxx to bring you some of the best items to help with hosting this holiday season!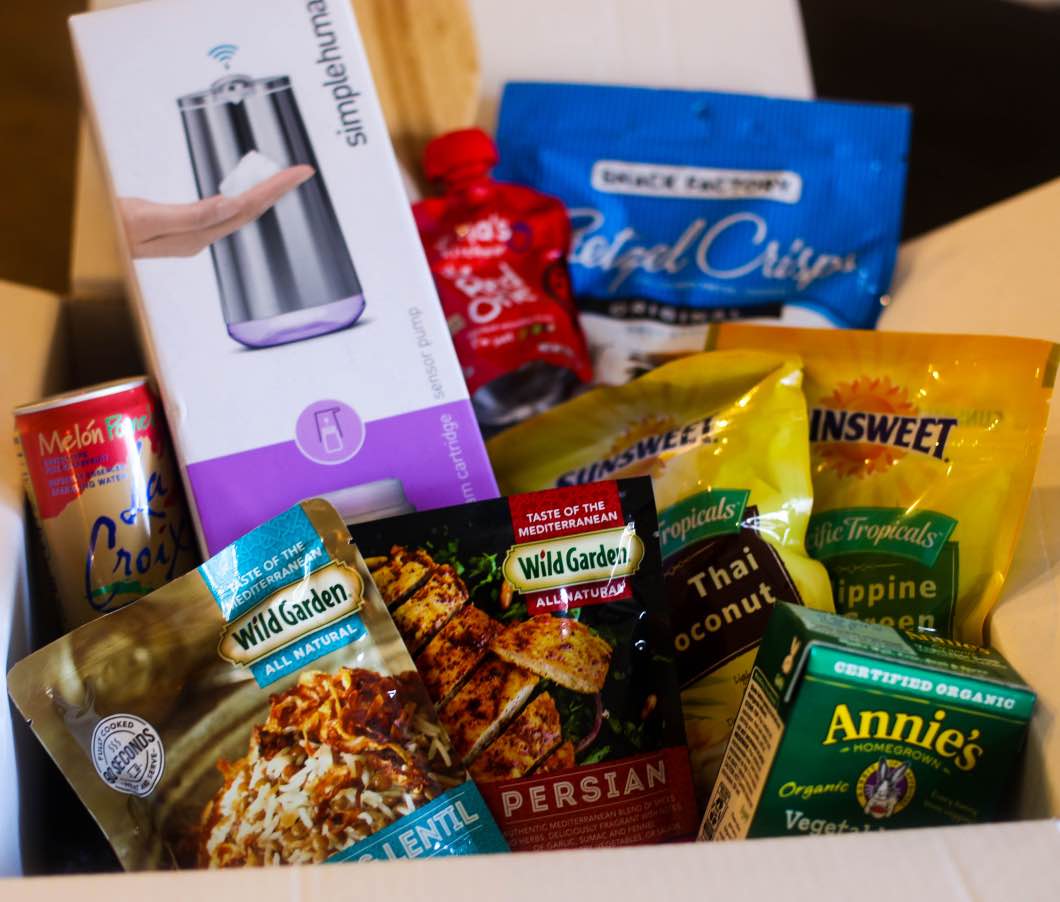 Where are my germaphobes at? This Simplehuman Foam Cartridge Sensor Pump & Soaps will make your heart SO happy. If you've ever owned a Simplehuman device before, you know their goal in life is to solve simple problems. This soap dispenser is touch-free AND battery free. It dispenses foamy and luxurious soap for your guests to wash their hands with, and only needs to be charged every 2-3 months.
Then in our Babbleboxx, there's the Snack Factory® Original Pretzel Crisps®, which are hands down my favorite treat and a great add-on for dips! I love every single flavor they've come out with, but you can't go wrong with the Original flavor. My guests love to enjoy my husband's famous buffalo chicken dip with these pretzels.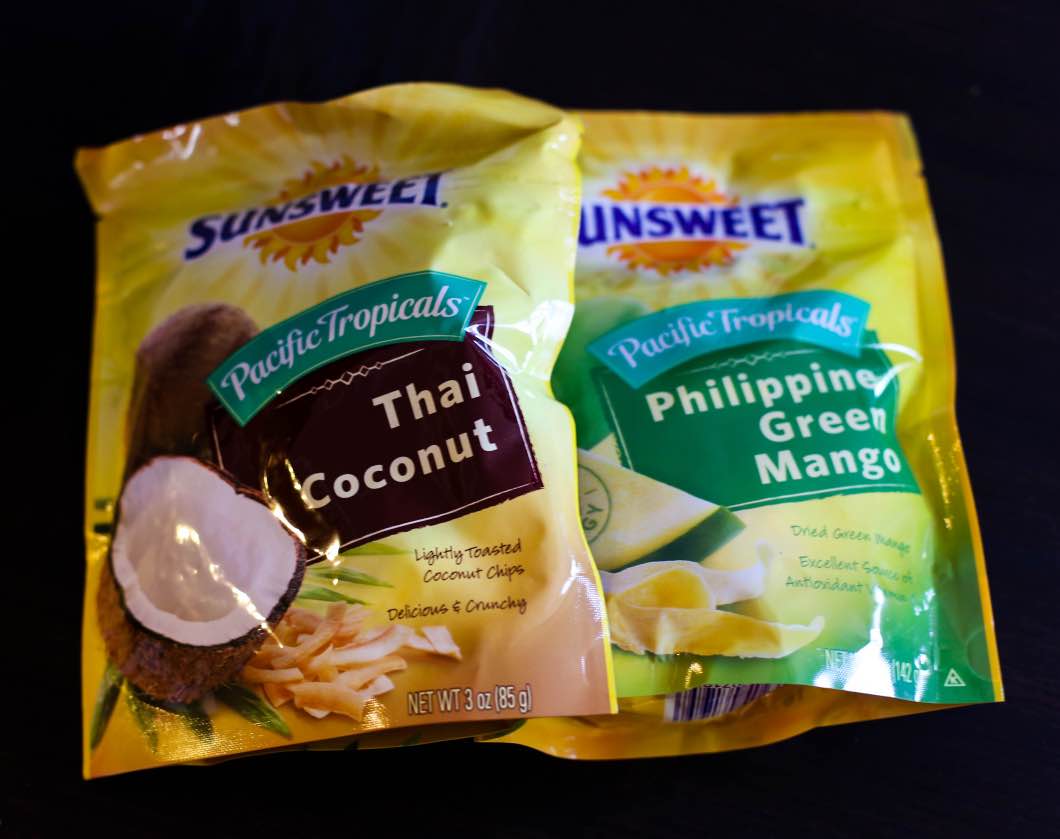 Sunset Pacific Tropicals are a sweet treat that's also healthy. There are four Pacific Tropicals products: Philippine Mango, Green Mango, Thai Coconut and Pineapple. I keep a bag of the Philippine Green Mango in my purse at all times as it's a great on-the-go snack for me and Hudson. Especially during the holidays and all the sweets that come with it! There's a $1 off coupon for you here!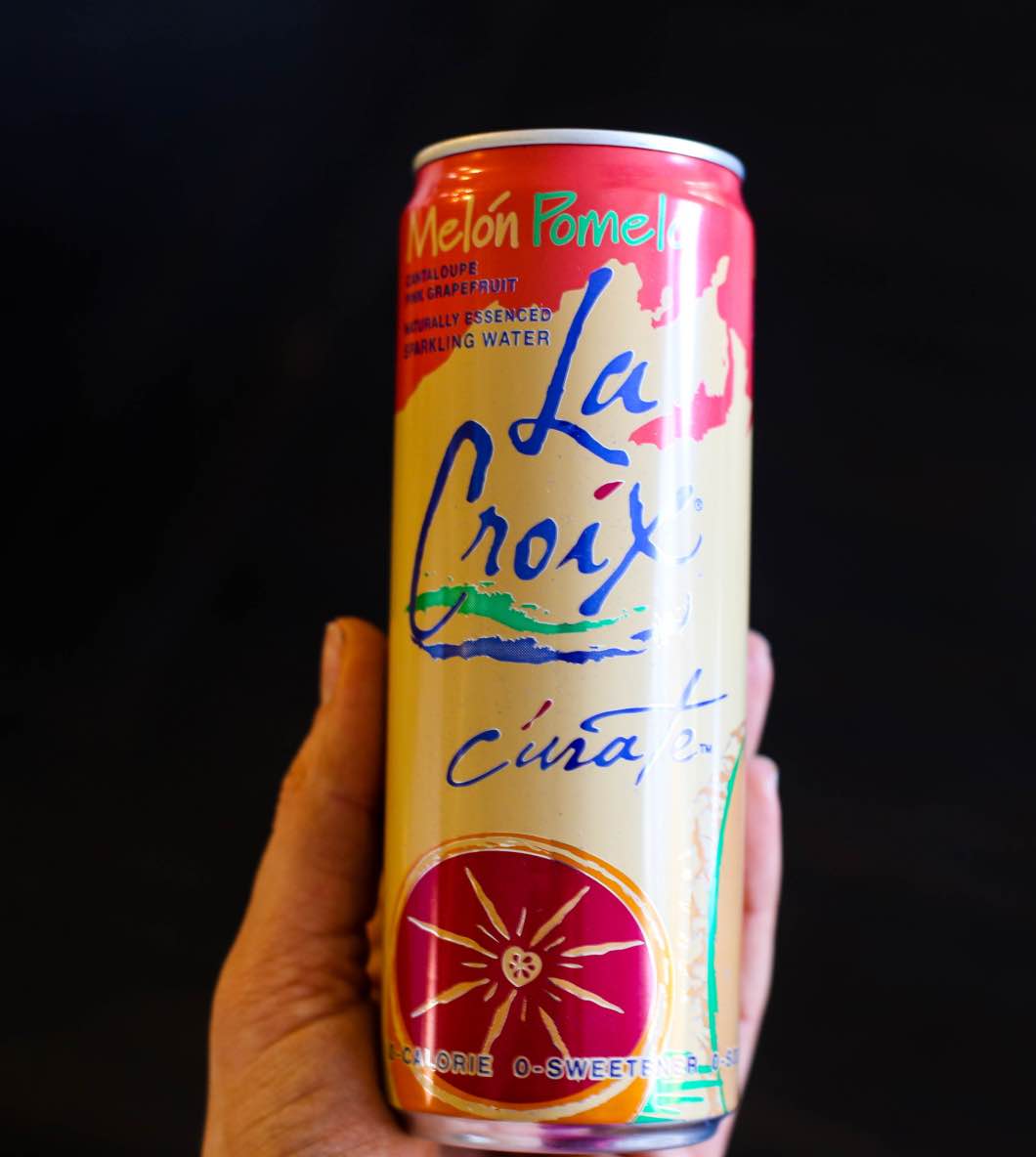 Lacroix Curate Melon Pomel is another delicious addition to your hosting repertoire. It's an all-natural sparkling water that is great alone, or added to cocktails. For a great cocktail recipe add: 1 parts vodka, 3 parts Lacroix Mure Pepino, and 1 part blackberry juice with blackberries to garnish. This is a delicious holiday drink that your guests will LOVE.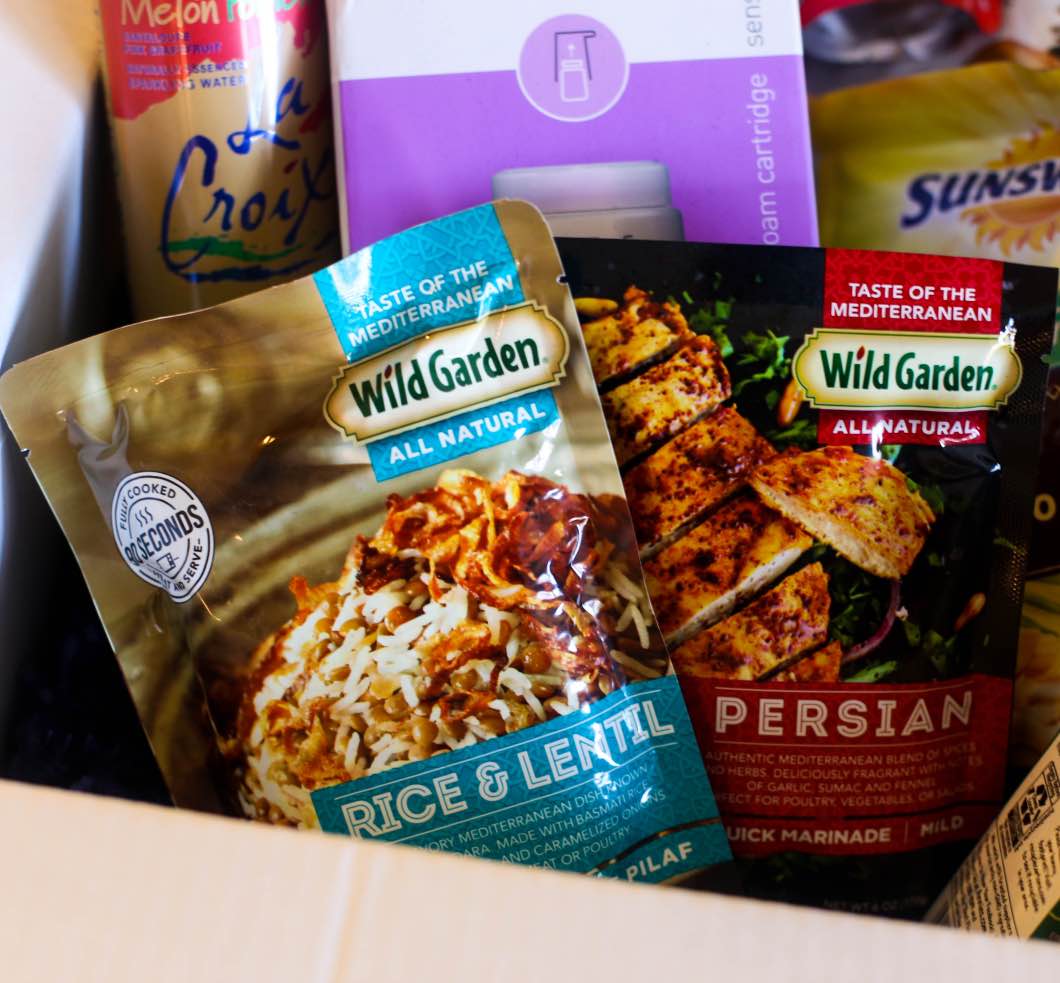 Anything fast and easy is a plus for me- I am a huge fan of these Wild Garden Quick Marinade + Heat and Serve Pilafs. These are absolutely delicious and perfect for those unexpected guests, or a quick turnaround meal! Just put the bag in the microwave for 90 seconds and ta-daaa you have a beautiful and tasty side dish.
We are big fans of Annie's brand. We frequently buy their snacks for the kids, and after trying their Vegetable Soup, I'll be buying that as well! Annie's Vegetable Soup is a Certified Organic product with 1/2 cup of vegetables per serving! The fact that Hudson loved it was reason enough for me to stock up. You can get .75 cents off using this coupon.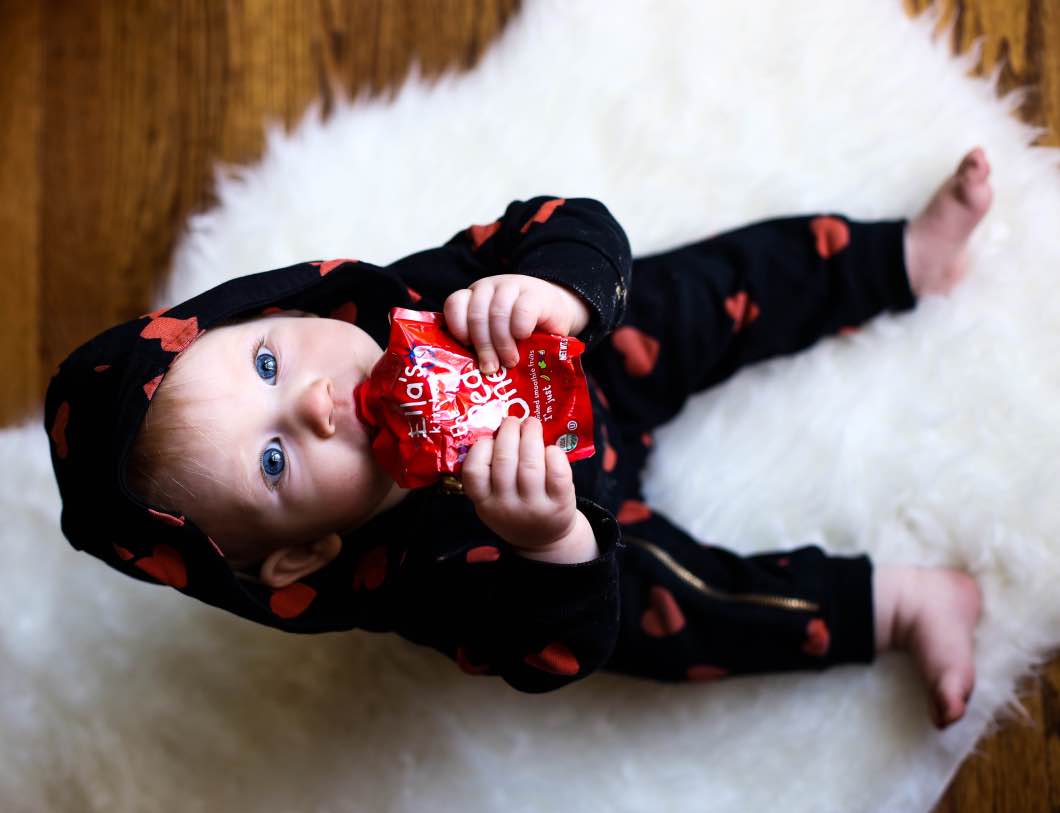 Ella's Kitchen The Red One Pouches and Strawberry Lemonade Juice Boxes are another staple in this house. Henley is a BIG eater. I swear she has a hollow leg. And she absolutely loves The Red One pouches. The juices are a little treat that I keep on hand for when Hudson has friends over.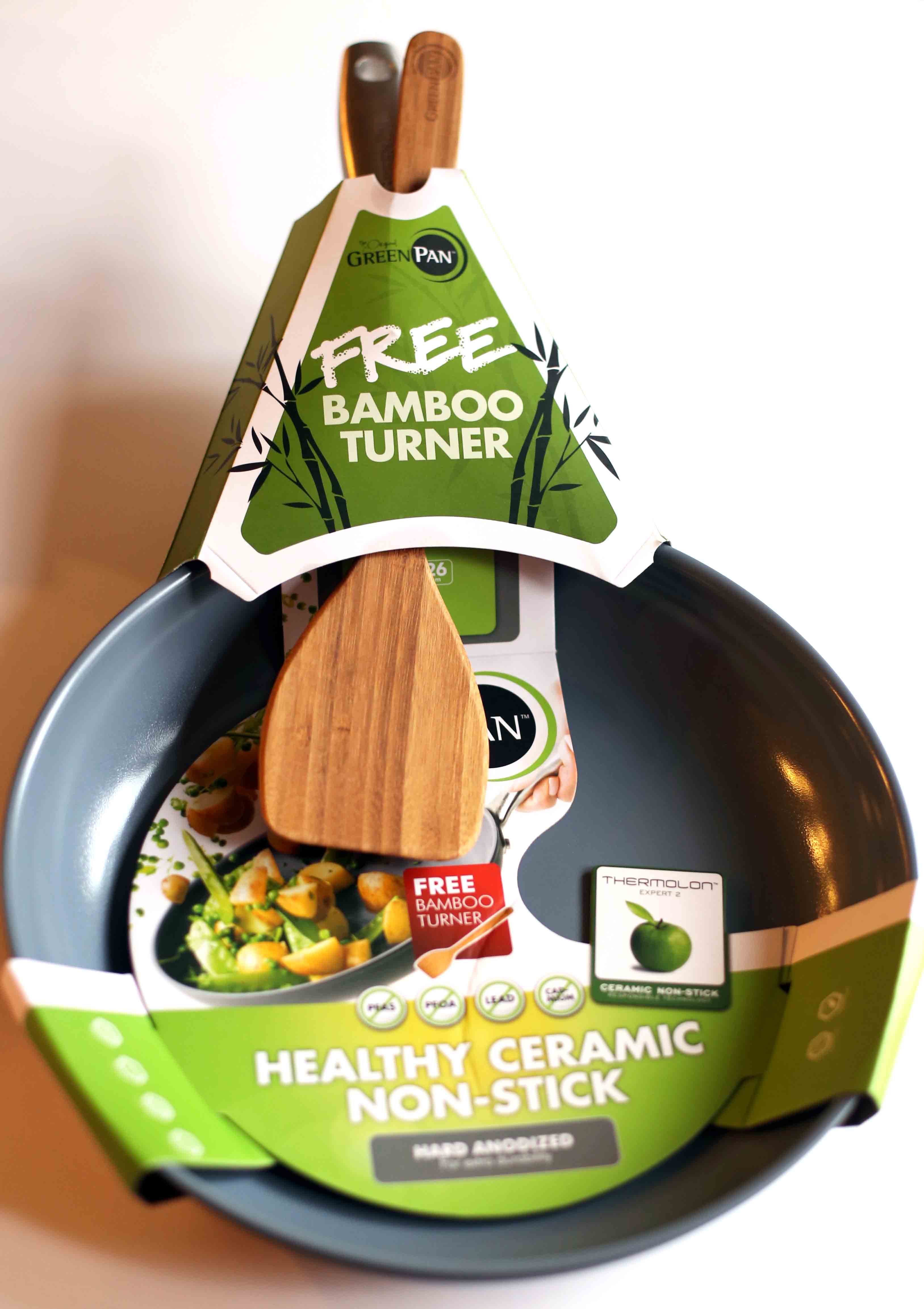 This GreenPan Lima is AWESOME SAUCE. It's a non-stick ceramic pan with no toxic chemicals! It cooks like a dream and is SO easy to clean off. I also noticed I was able to use less oils because of it's even heat conduction. You can enter to win a 12 piece set HERE!