Best Running Shoes- Mizuno Wave Runner 20
I've partnered with Mizuno for this post. All words are my own. I only share brands that I am truly passionate about, so thank you for helping me to support them!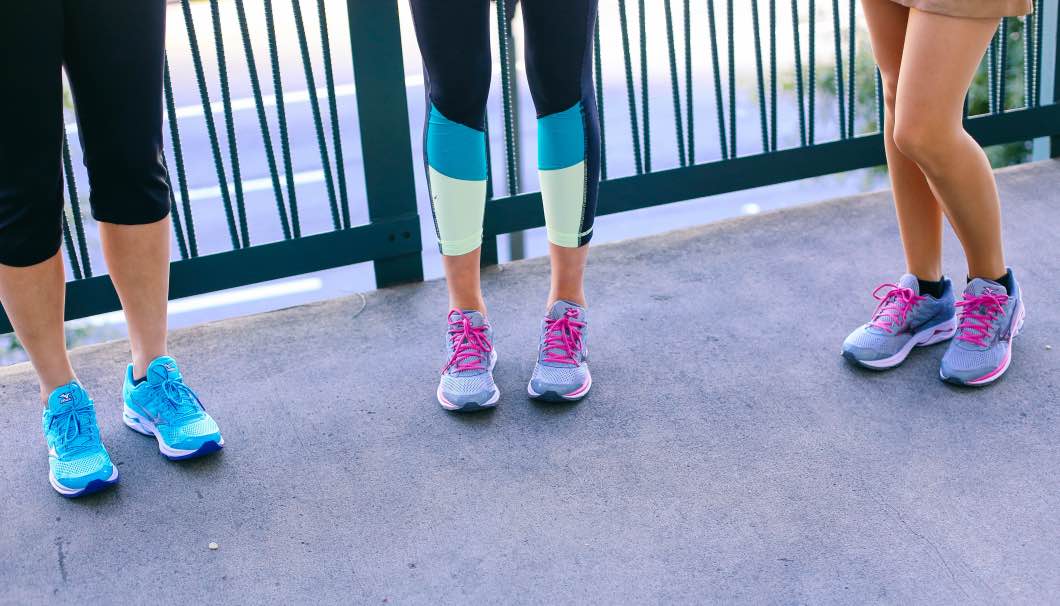 As many of you know, I am a passionate runner. I used to HATE running, and after years of slowly getting into it, I've fallen in love. There's a certain high you get when running, that second wind that makes each run worth every bead of sweat and tired muscle. What I've learned throughout the years is this: your running shoes will make or break you. So I've tried countless shoes and brands, done several running certifications and classes to figure out the best running shoes. They are hands down Mizunos.
The Best Running Shoes
I started running seriously about 4 years ago. I would get bad shin splints and extremely tight ITBs (Ilotibial band- the thick tendon that runs the length of your outside thigh). My mom is a marathon runner and she suggested I go to a specialty store to get my run analyzed and a shoe recommendation. I did and that's when I found Mizunos. I haven't had a shin splint or tight tendon issue since!
I was so honored to host the reveal of the NEW Mizuno Wave Rider 20! Several local bloggers and I meet up at our Dicks Sporting Goods to try on and learn more about the Mizuno Wave Rider 20. These sneakers are slick! The new colors, including Platinum and Lollipop, are so pretty and complete any workout outfit. But that's not what's exciting about these shoes. These Wave Riders are Mizunos softest and smoothest shoes yet. I'm going to get a little tech-y here, but to appreciate Mizunos you need to know the technology behind the shoe. These Wave Riders contain Wave Technology® and the new cloud wave®. The Wave Technology® is Mizunos own design that helps runners heel strike be the most efficient and comfortable it can be. The new cloud wave® cushions the sole of the foot while also acting as a spring, which allows for better and more efficient strides. The Wave Rider line is Mizunos longest and best-selling line, and I believe the Wave Rider 20 is their best shoe yet!
For my runners out there- the Wave Rider is Mizunos neutral running shoe. I would recommend going into your local Dicks Sporting Goods to have them analyze your run so they can best recommend a Mizuno for you.
This is a sponsored post, written by me for Mizuno.