This post is sponsored by Stride Rite. I only work with brands I truly believe in and enjoy, so thank you for helping me to support them.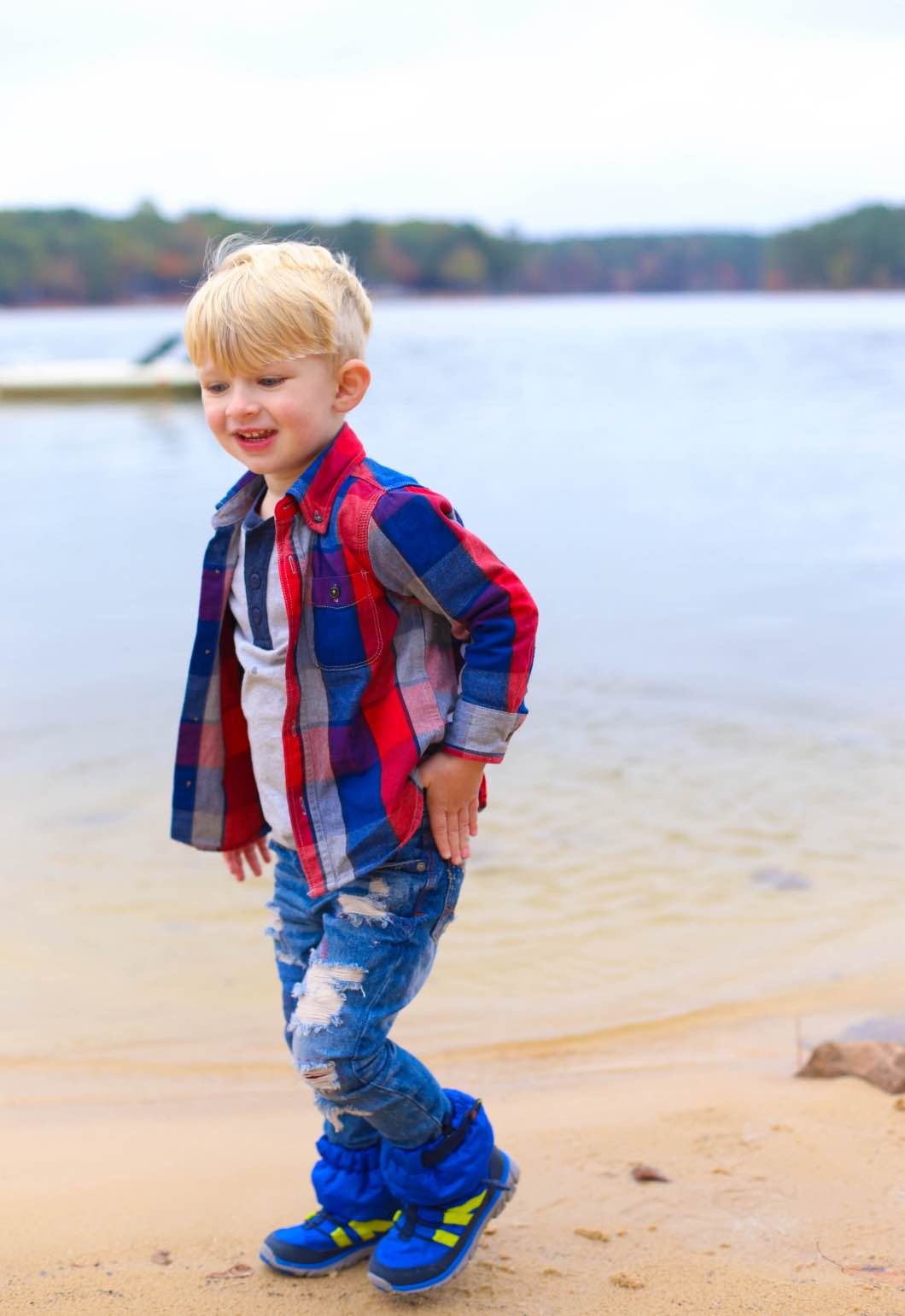 You all know that we're huge Stride Rite fans already. I mean, Hudson, still demands to wear his light up Leepz EVERY DAY. They are pretty slick shoes though, so I get it. Now that winter is rolling around, we needed some weather-appropriate shoes, especially with all the traveling that we're doing. Enter the Stride Rite Snoots– the only boots I'll need for Hudson this season.
Stride Rite Snoots- best Toddler boots for winter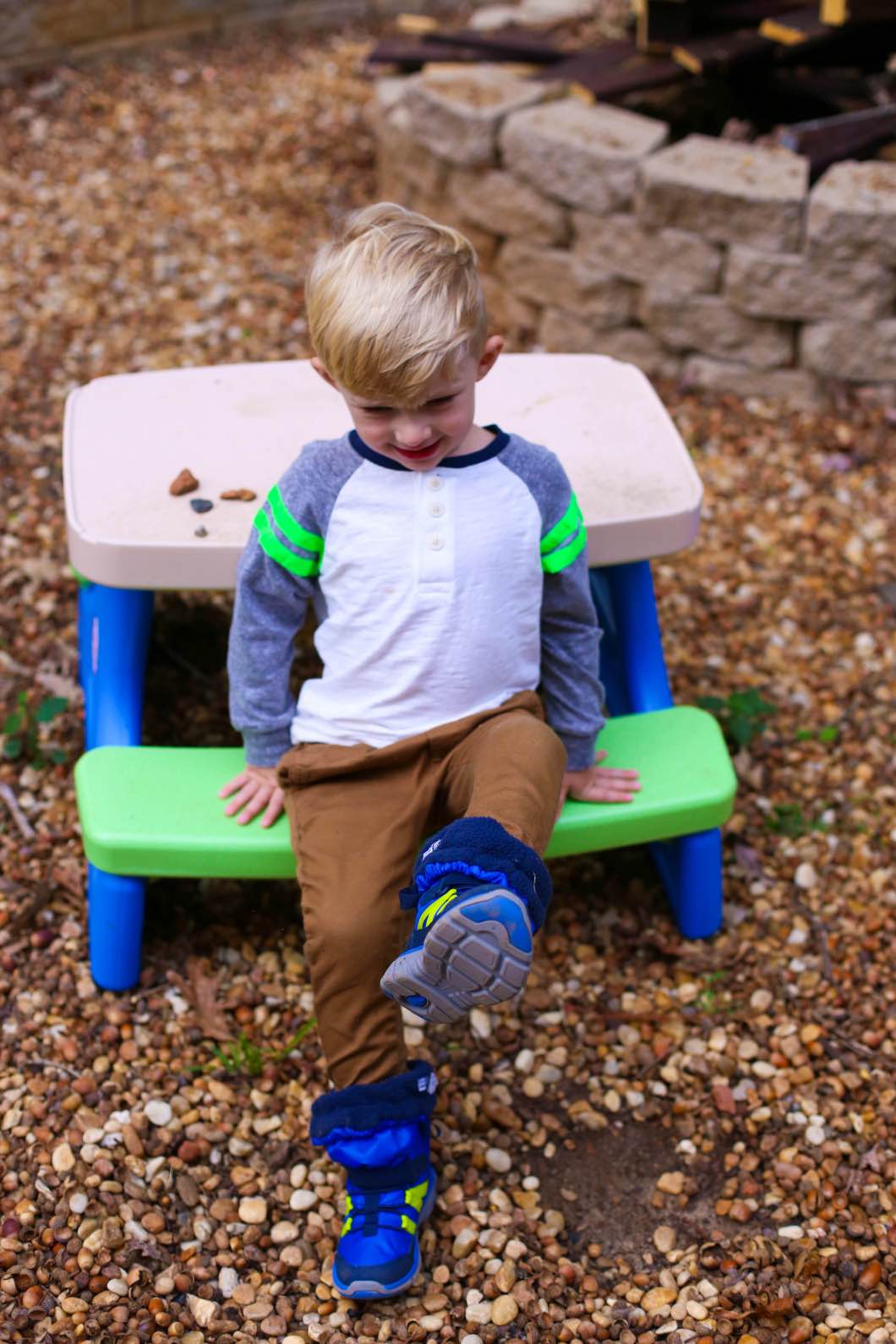 First of all, where did the name Snoot come from? It's a sneaker and a boot together! And just like all the Stride Rite shoes I've come across, it's innovative. The Snoot is lightweight and super flexible, unlike many rain and snow boots out there. The bottom part fits just like a sneaker and is perfect for running, jumping in puddles, etc. The outside of the boot is completely water resistant, with closure tabs at the top and heel to insure no water gets inside. Each pair also comes with 200 grams of insulation to keep their little toesies warm.
As you can see, we tested the Snoots out on all sorts of terrain. We went running through mud, we climbed some "mountains", and we even took them to the beach. Not only did they keep his feet warm, but I could tell how comfortable they were for him. Hudson didn't complain once and ran the ENTIRE day. Stride Rite does it again folks!
I do have to share my favorite aspects of these boots, because I know my fellow mamas will appreciate this: they're machine-washable and easily foldable. With all the travel and outside exploration we do, both of these are a must! I honestly wish they made these in my size.