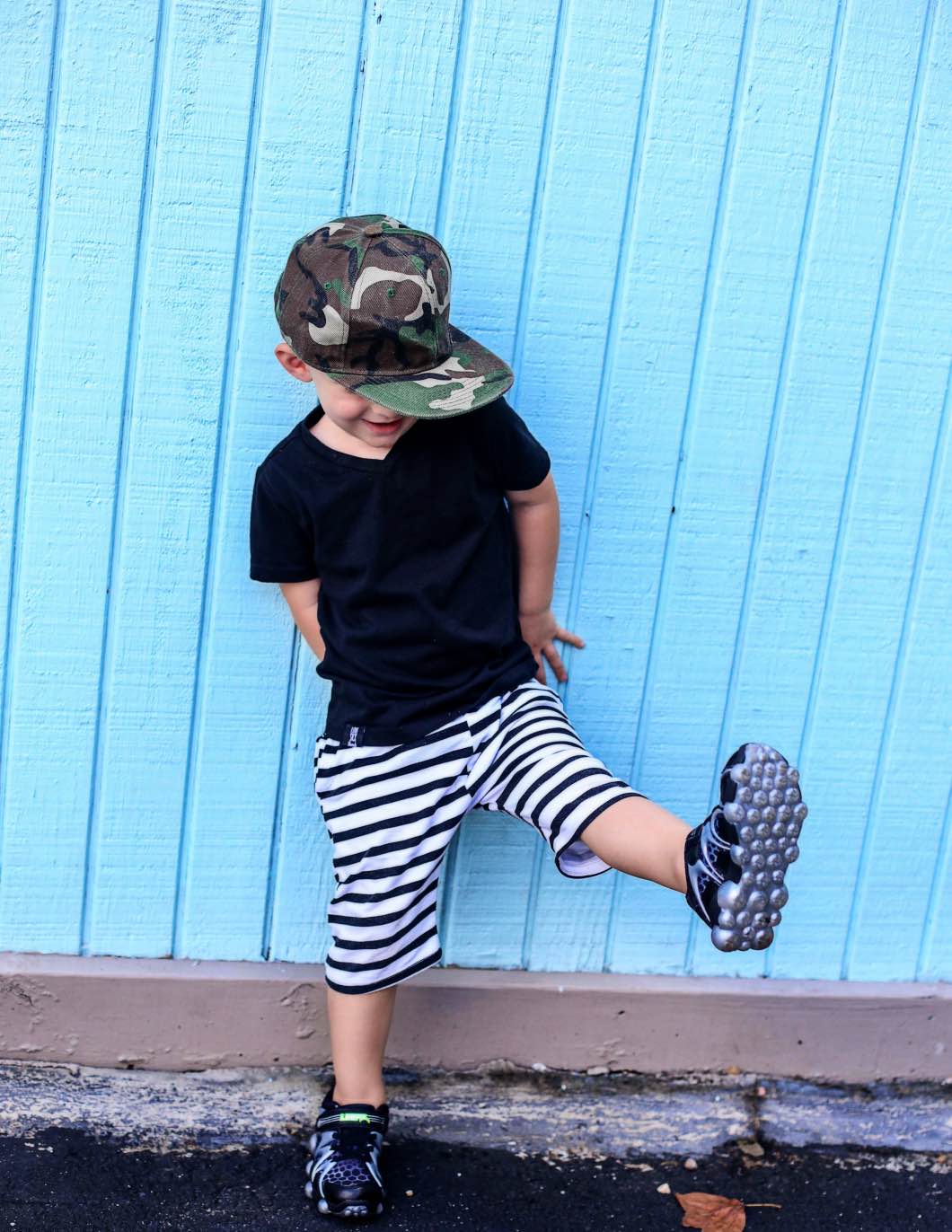 Stride Rite has done it again! The new Leepz are Hudson's new favorite shoes. If you've been watching on snapchat (happilyhughes) then you know this to be true. He wears these even when he's in the house! With just underwear on. "They make me fly mama" he says.
Stride Rite Leepz- the best active toddler shoes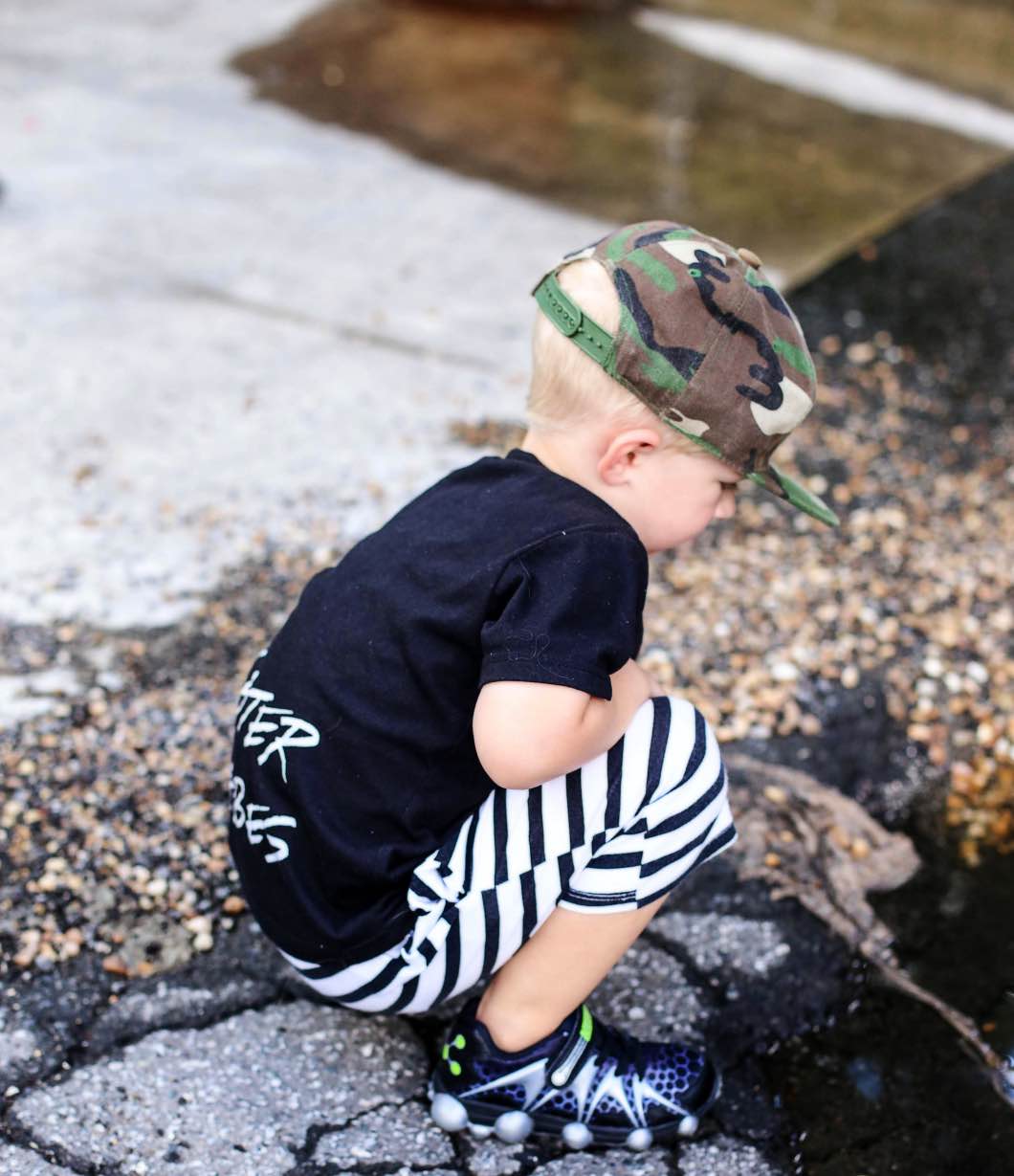 First of all, the Leepz light up with every step. Hudson was so excited about this he jumped around the house for a good half hour, showing every human, toy and animal that his shoes lit up. Which worked out wonderfully for me because it wore his hyper booty out. But what I love is the grips on the bottom of the shoes- they keep him sure footed and prevent him from slipping on smooth surfaces. If you have a toddler boy, you know how accident prone they can be.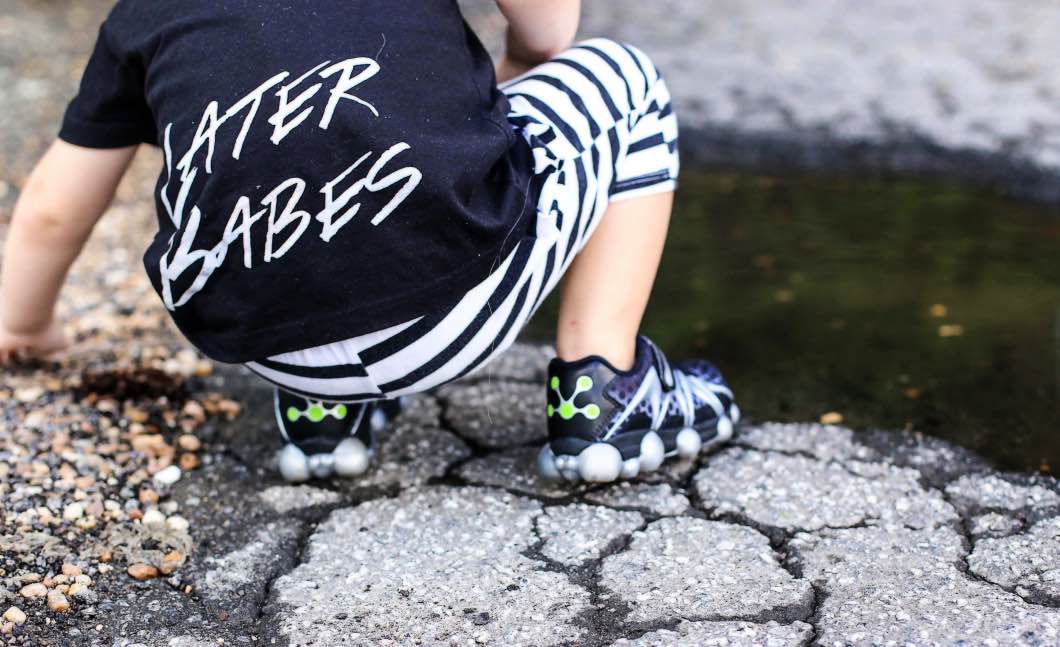 They're also extremely flexible, with a lightweight midsole that allows for ultimate movement. With that and the mesh anti-stink lining these are light and breathable shoes that any kid will enjoy wearing. He's worn them out and about this summer and not once has he complained of his feet being uncomfortable or hot.
Now, if you have an active child like me you'll love all the details of the shoe above. What your child will love, besides the fantastical lights, is the extra spring in their step. Each shoe is made with a high-rebound footbed that adds a little oomph to their running and jumping.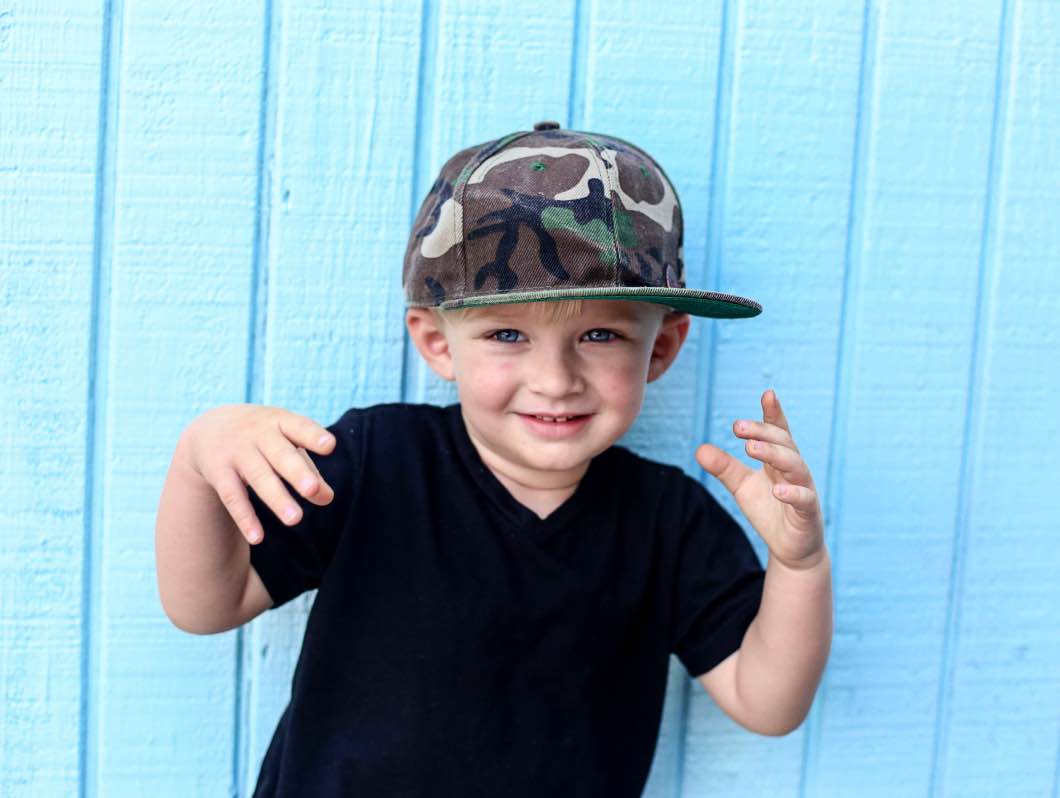 You can get Leepz at Striderite.com or any Stride Rite store. They come in both toddler and big kid sizes, with colors ranging from black to blue to purple to pink. I only wish they made the pink ones in my size! Adults need awesome light up shoes too, don't you think?
You can find Stride Rite:
Website/Instagram/Twitter/Stride Rite
You can also sign up for emails here or for the rewards program here.
This post is sponsored by Stride Rite.