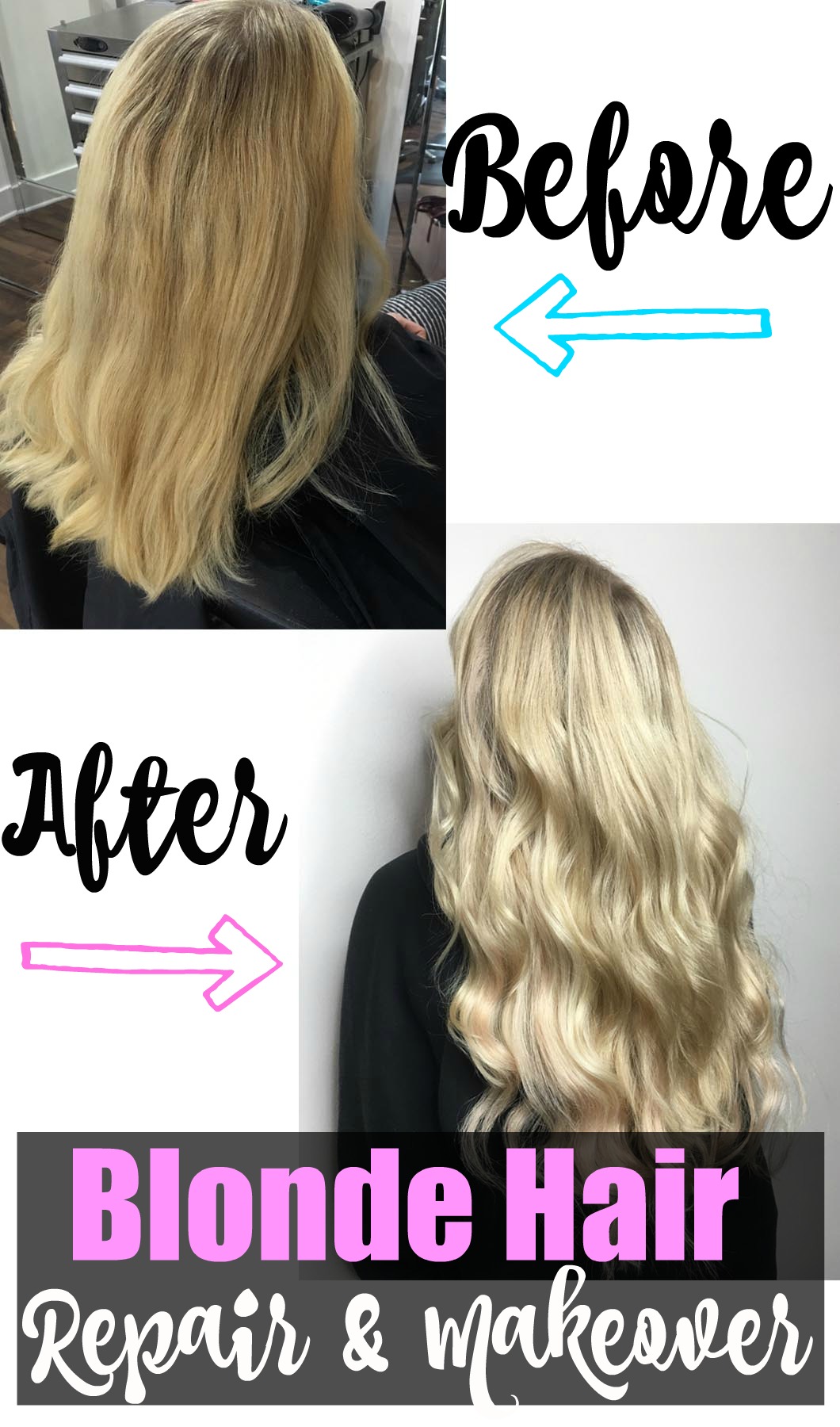 If you follow on Instagram, you know I posted my FIRST Youtube video last night!! As part of the mommy makeover series, I had A LOT of questions on easy upkeep hair color and extensions, so I partnered with Fifth&Mae Salon to show you both.
Here is my Blonde Hair Repair and Makeover and Extensions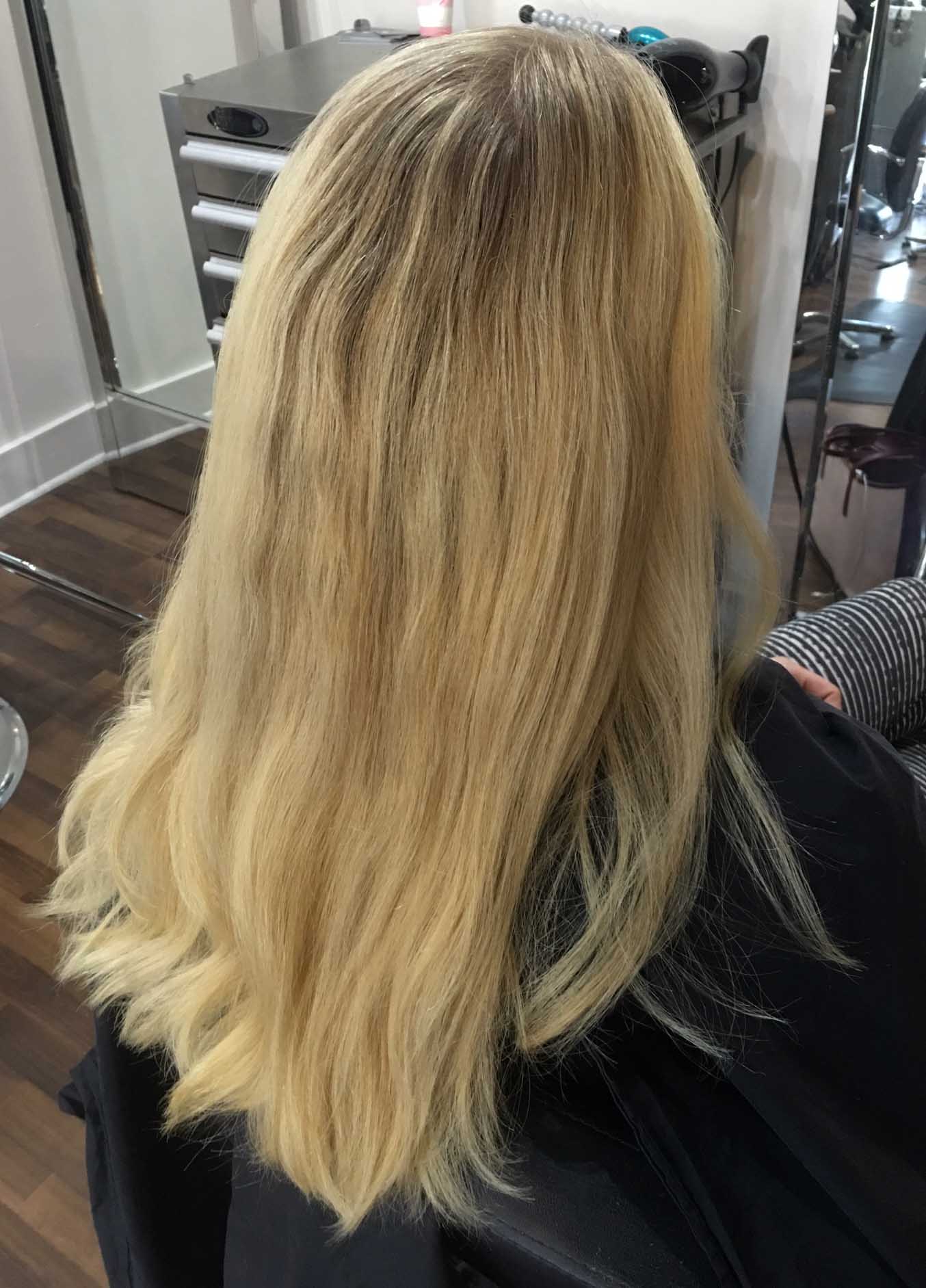 Here is my before picture. I LOVE having blonde hair, but getting highlights every 6 weeks was waaaay too much upkeep. Plus I'm really wanting to grow my hair out and cutting it that often was stalling the process. So I spoke with one of the owners at Fifth&Mae– Christina Robbins- and explained my need for less upkeep and healthier hair.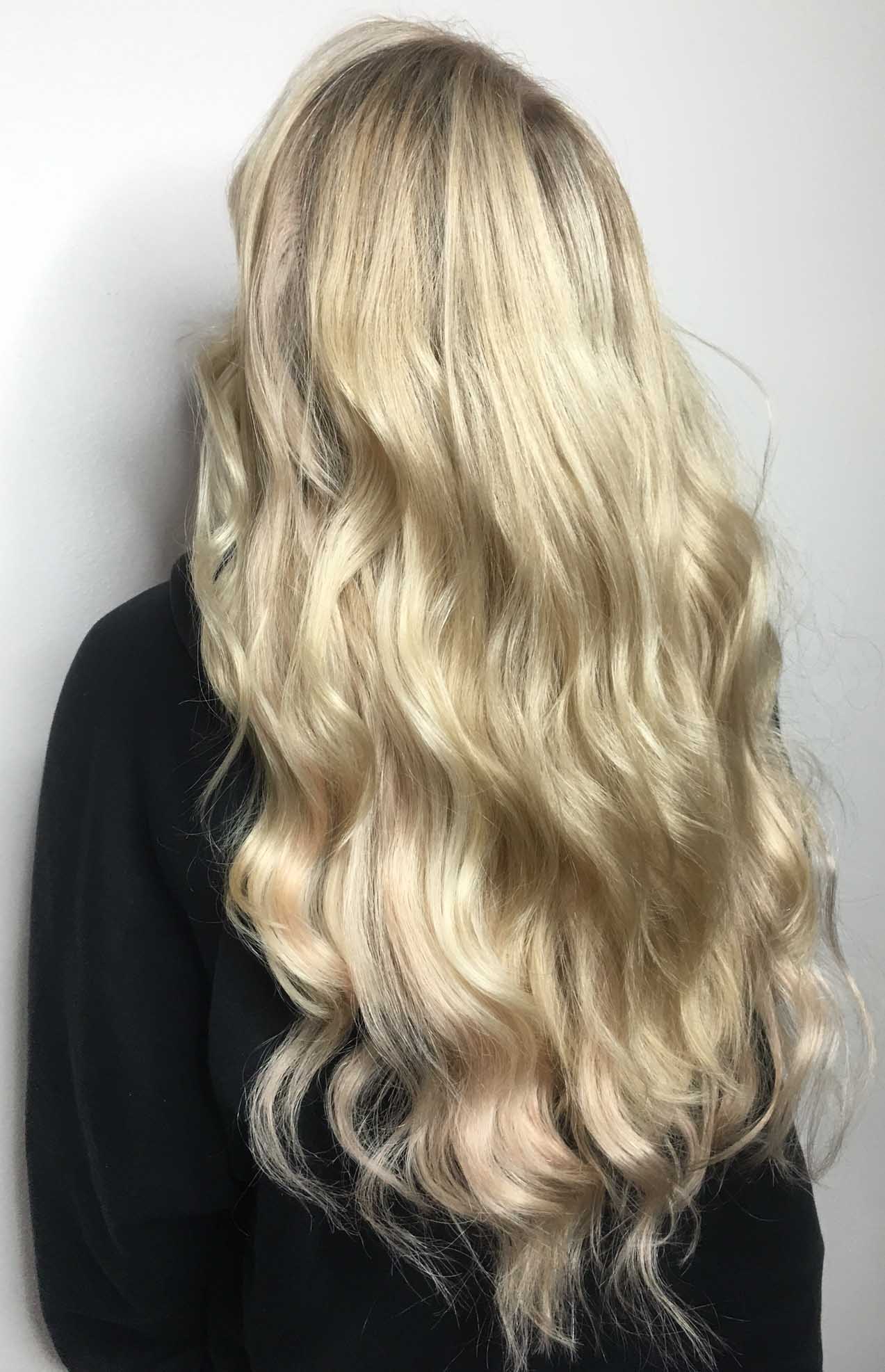 Here is my after. I mean, can you believe the difference? She gave me a balayage and brightened my ends, so I can grow out my roots and not have to come in every 6 weeks. I've had this do for about three weeks now and I absolutely LOVE IT! Here is the process she performed on my actual hair:
"Balayage to blend the natural root so it can grow into the full desired look and brightened the ends/used Aveda blue malva to tone and a
Conditioning treatment to help with frizz/shine"
Then she colored my Remy Hair Extensions (I LOVE REMY) to match my new color. If you want this service, make sure to let them know before your appointment! It takes a little longer. Here are a list of the products used for styling, in case you want to do a home makeover of your own:
If you are in the state of Georgia and need a hair expert, Christina at Fifth&Mae is your girl. I actually met her during a photoshoot and fell in love. She's bubbly and so positive and absolutely LOVES what she does. And dannng does she do it well! You can find Fifth&Mae at the website link below, and check out Christina's Instagram for more gorgeous hair inspo!