Atlanta Making Strides Walk Event Recap
This post is sponsored by the American Cancer Society. I only work with brands I enjoy and believe in. Thank you for helping me support them.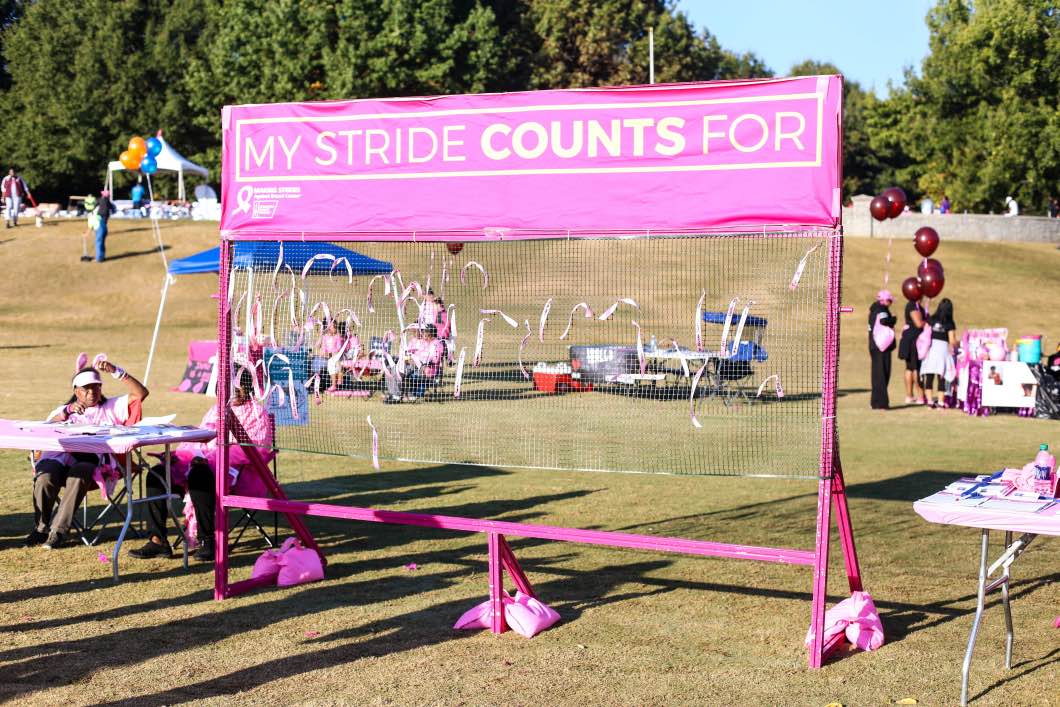 The Atlanta Making Strides Walk is an experience I'll remember for a lifetime. I had such an eye-opening experience participating in this event this past weekend. I met so many inspirational women, men and children who have fought or are the relations to victims of breast cancer.
Atlanta Making Strides Walk Event Recap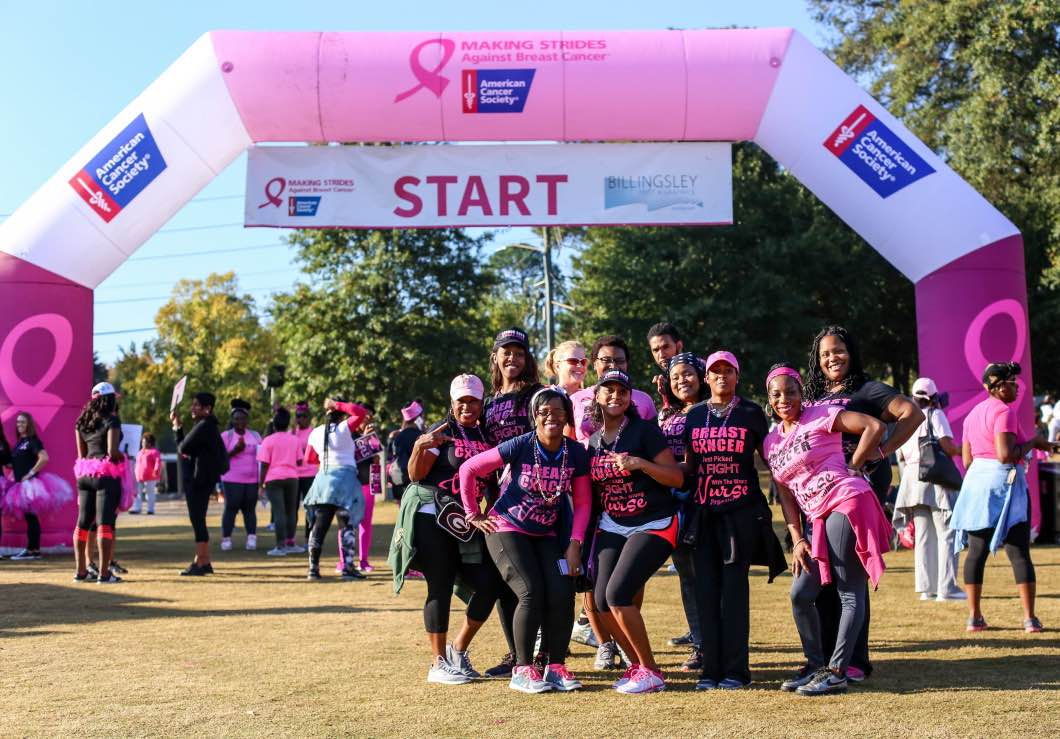 Right when we arrived at the Making Strides Walk Event there was music blasting, people dancing, and pink EVERYWHERE. There were a lot of teams wearing matching t-shirts in honor of those who had passed on due to breast cancer. I also saw several couples walking- men supporting their wives after surviving their battles. It was so heartwarming, yet SO alarming that this many people in Atlanta alone had been exposed to this terrible disease. The walk shut down all of Piedmont Park for a couple hours!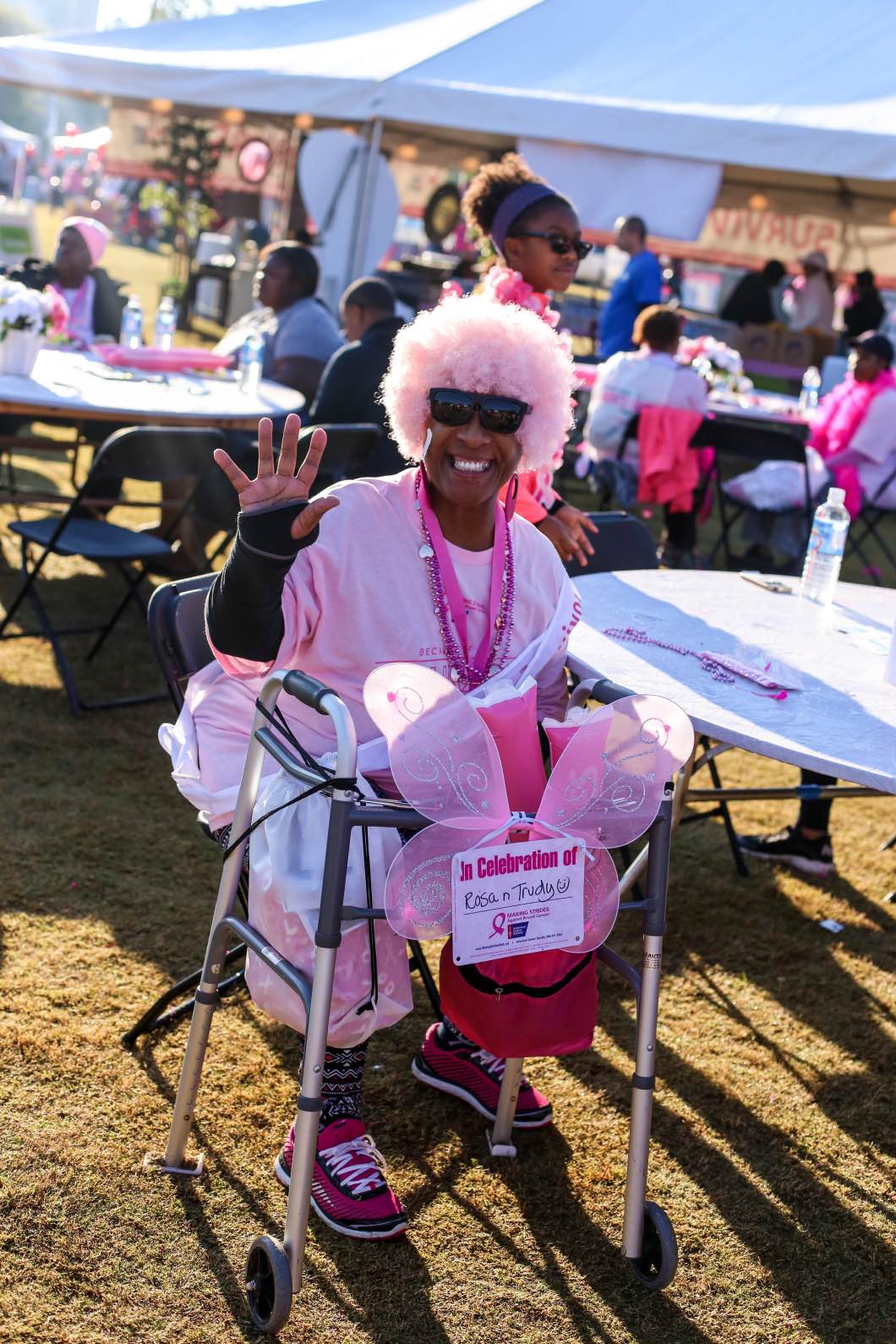 As many of you know, my grandmother and my aunt had breast cancer. They both fought it and won. I walked on Saturday in their honor. I also met some of the sweetest survivors! Like this gem pictured above. She's a 5 year survivor and "Living life to the fullest, honey!" You can tell by her costume that she was a total treat so speak with. I heard so many heart-warming tales of survival, as well as so many heart-breaking words of loss.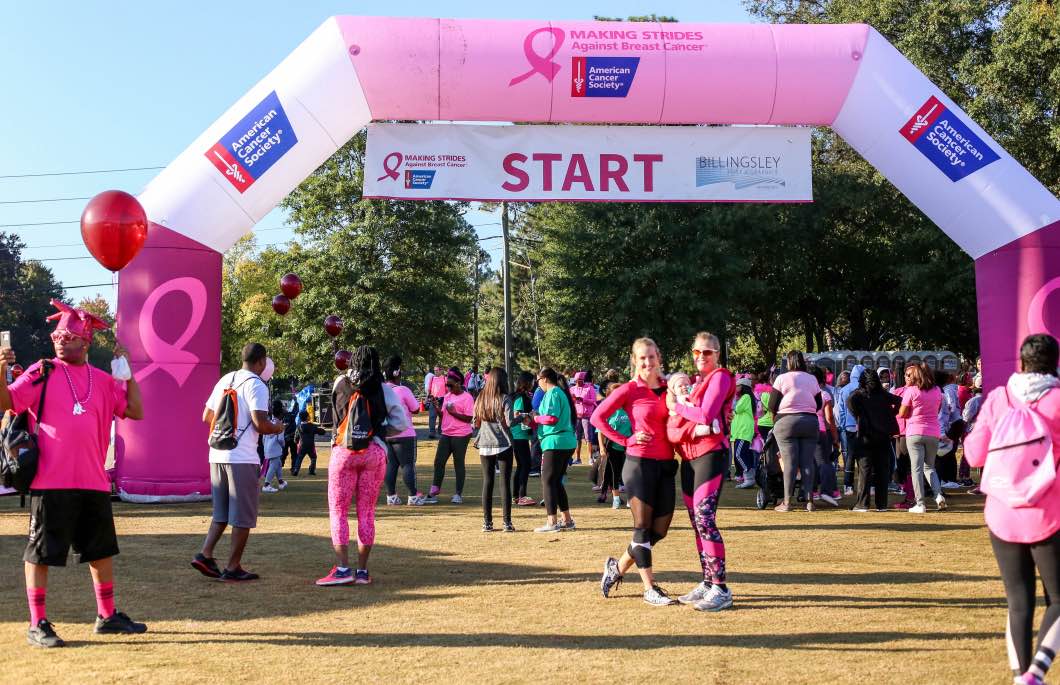 By the end of the day, I felt completely renewed and even more passionate about finding a cure for breast cancer. Approximately 1 in 8 women will get breast cancer in their lifetime. What's even more terrifying? The US is projected to lose over 40,000 women just this year! We have to find a cure for breast cancer, and by supporting Making Strides we're supporting the research to do so!