Close to Me Baby Bouncer by Tiny Love
This post is sponsored by Tiny Love. All words are my own.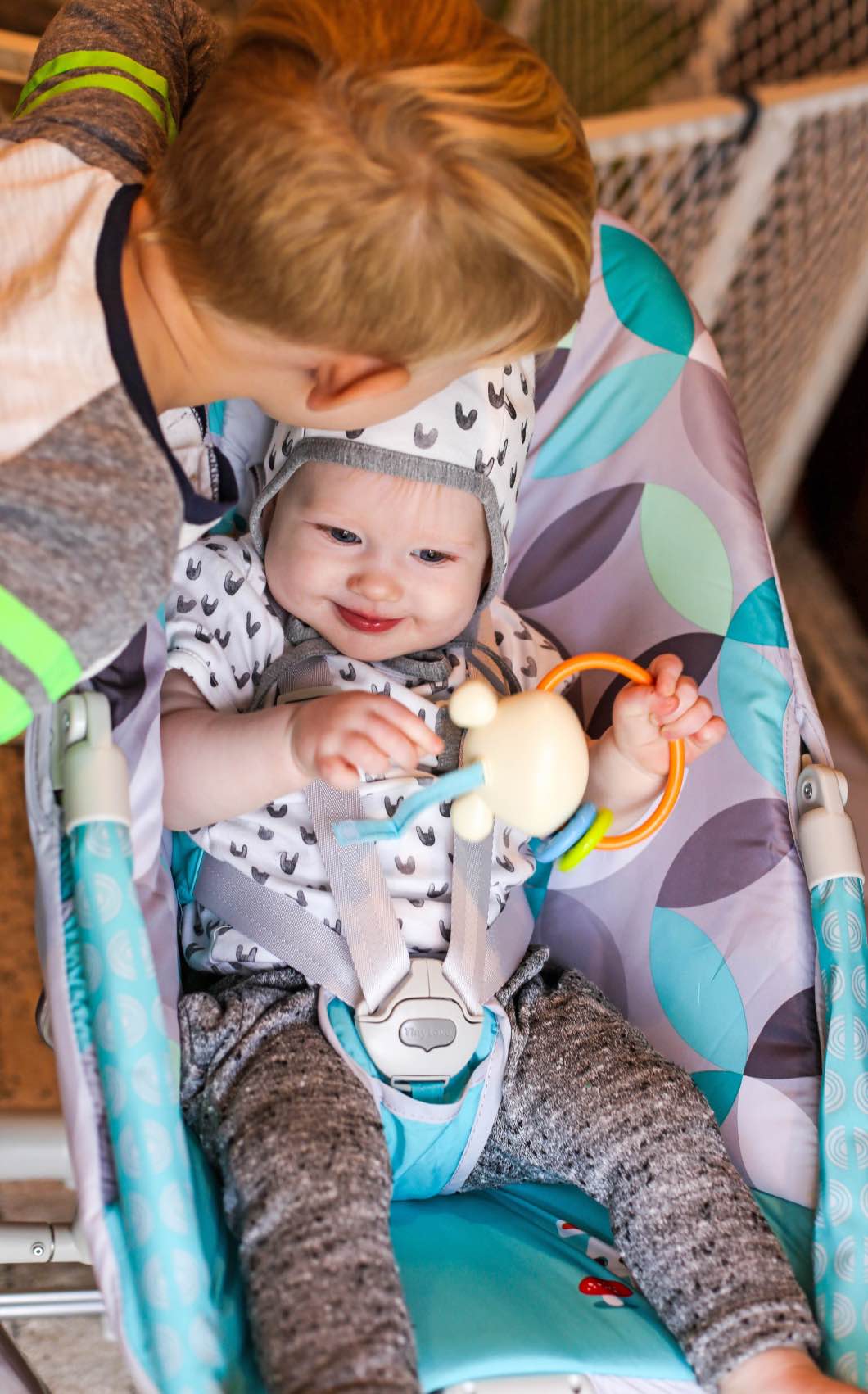 It's baby gear galore this week on Happily Hughes! Today we're talking about the Tiny Love Close to Me Bouncer. There are only two things that can make Henley sit still: her daddy holding her, and sitting in this bouncer/ high seat. Seriously, that's it. Why we love the
Close to Me Baby Bouncer by Tiny Love
This bouncer is a GREAT gift for those expecting or who have just had a baby. Because of Tiny Love ingenuity, it grows with the child from 0 months up until 12 months! Let me explain further. This can be a bouncer, a napper, or a high seat! So you can sooth baby with the bouncing motion, then morph it into it's napper form. In both bouncer and napper form you can turn on vibrations as well as calming music! Then, when baby wakes up and is ready to eat you can change this product into it's high chair position. Let me show you the different positions:
How neat is that? So instead of buying three different pieces of baby gear you just need the Tiny Love Close to Me Baby Bouncer. It saves time, money and space!
Now, you know we love to travel. So the best part of this bouncer is that it is VERY travel-friendly. It's lightweight so it's easy to carry, and it also has two wheels so it can be rolled. Not to mention it folds flat so I can easily store it in the backseat of my car for road trips.
You can find this Close to Me Baby Bouncer at Target and BuyBuy Baby. Check out the other genius Tiny Love inventions here!