This holiday beverages post is sponsored by my friends at Megan Media and Tropicana. All words are my own. #MixedwithTrop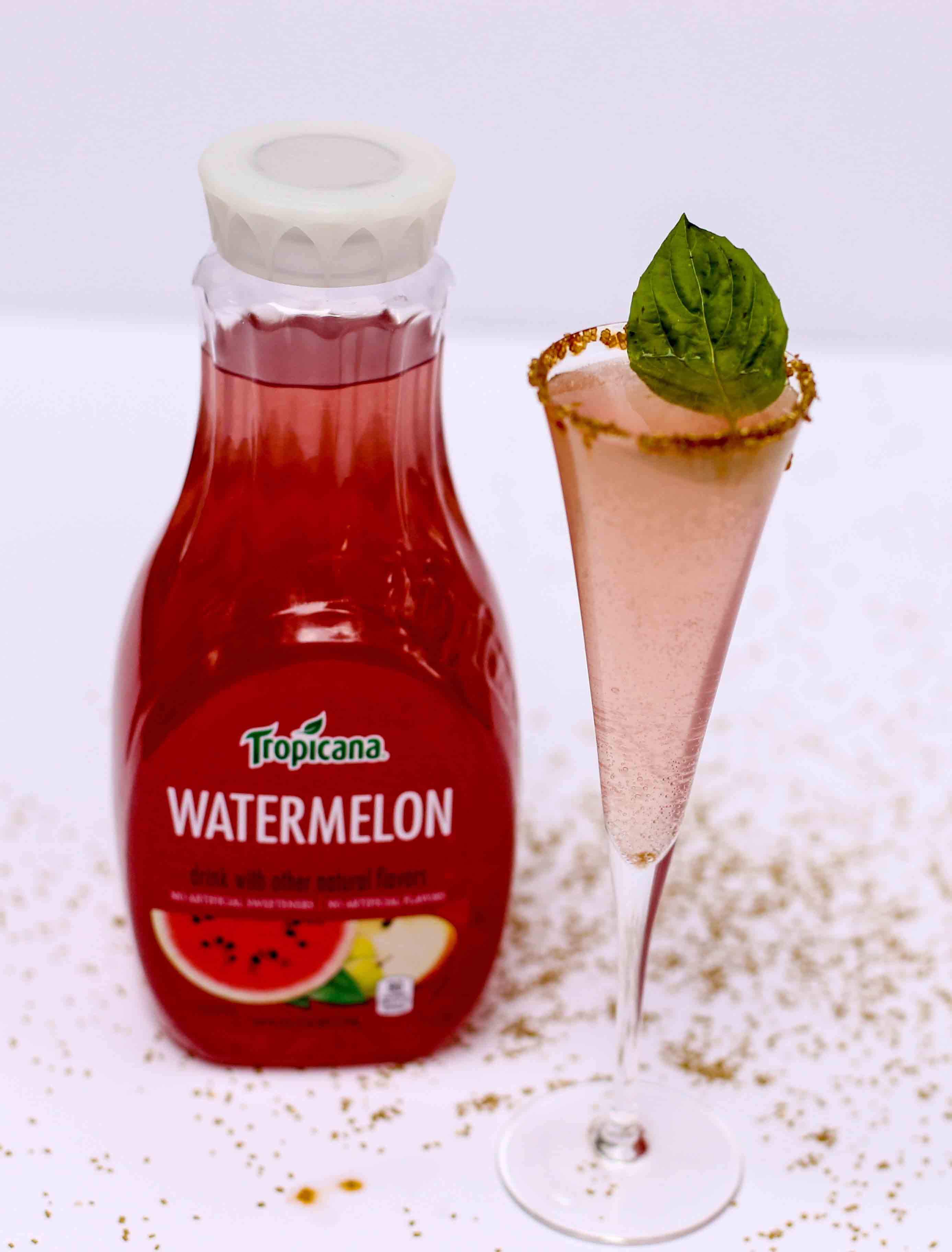 With the holidays coming up, I wanted to craft a fun and different cocktail. During the winter months, I feel we focus too much on heavy ingredients for our food and holiday beverages: cream, cranberry, lots of butter, etc… So I wanted to make a cocktail that would be light and refreshing, as well as able to cleanse our palates between meals. Introducing the Watermelon Basil Sparkler.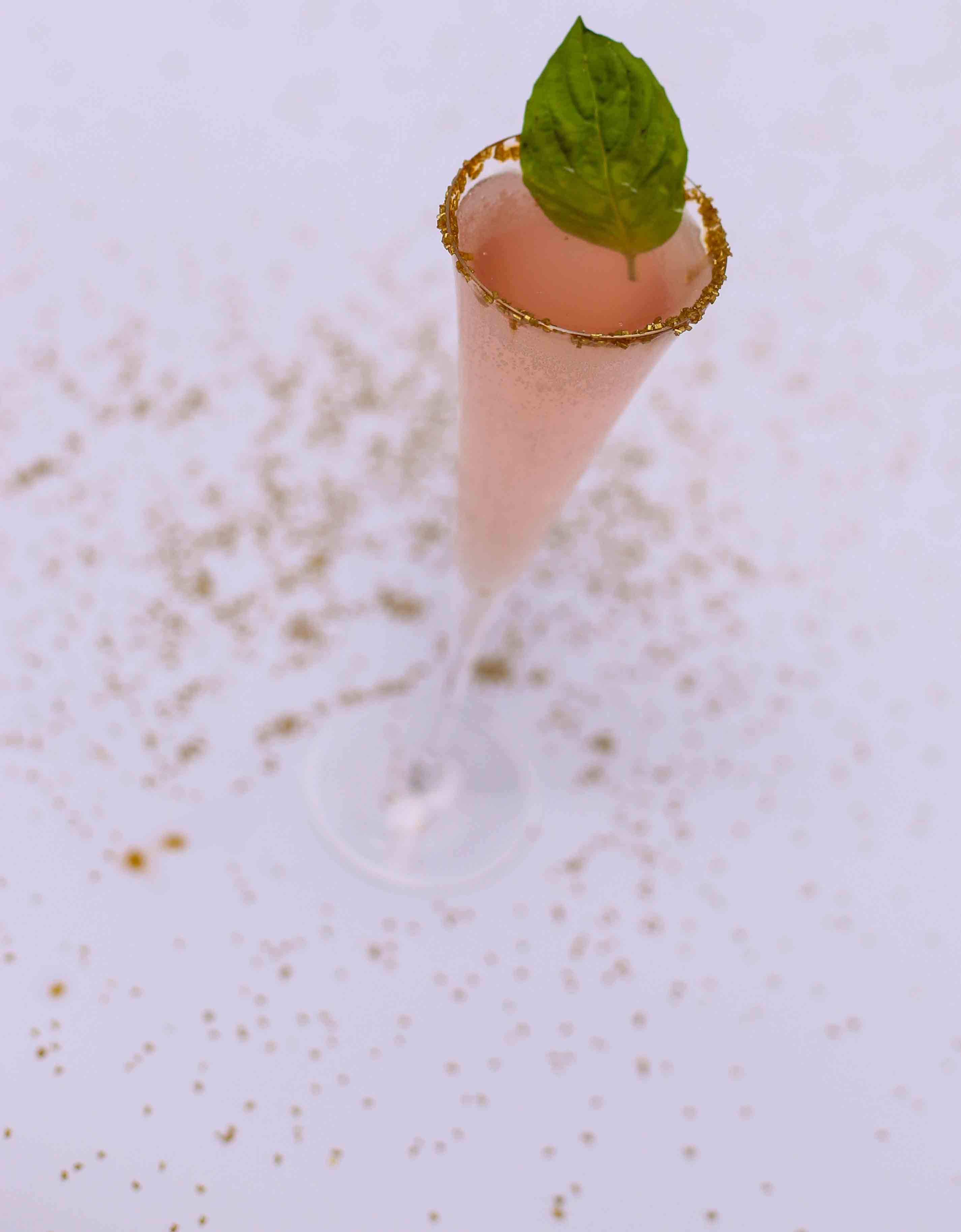 Who says watermelon is just for summer time? It's a fantastic palate cleanser, and when mixed with basil, it's the perfect refresher between courses. Here's how to make one of the best holiday beverages out there: the Watermelon Basil Sparklers:
For your Holiday Beverages, You will need:
Champagne – I prefer dry champagne

1 package Basil

Agave Syrup

Gold Sprinkling Sugar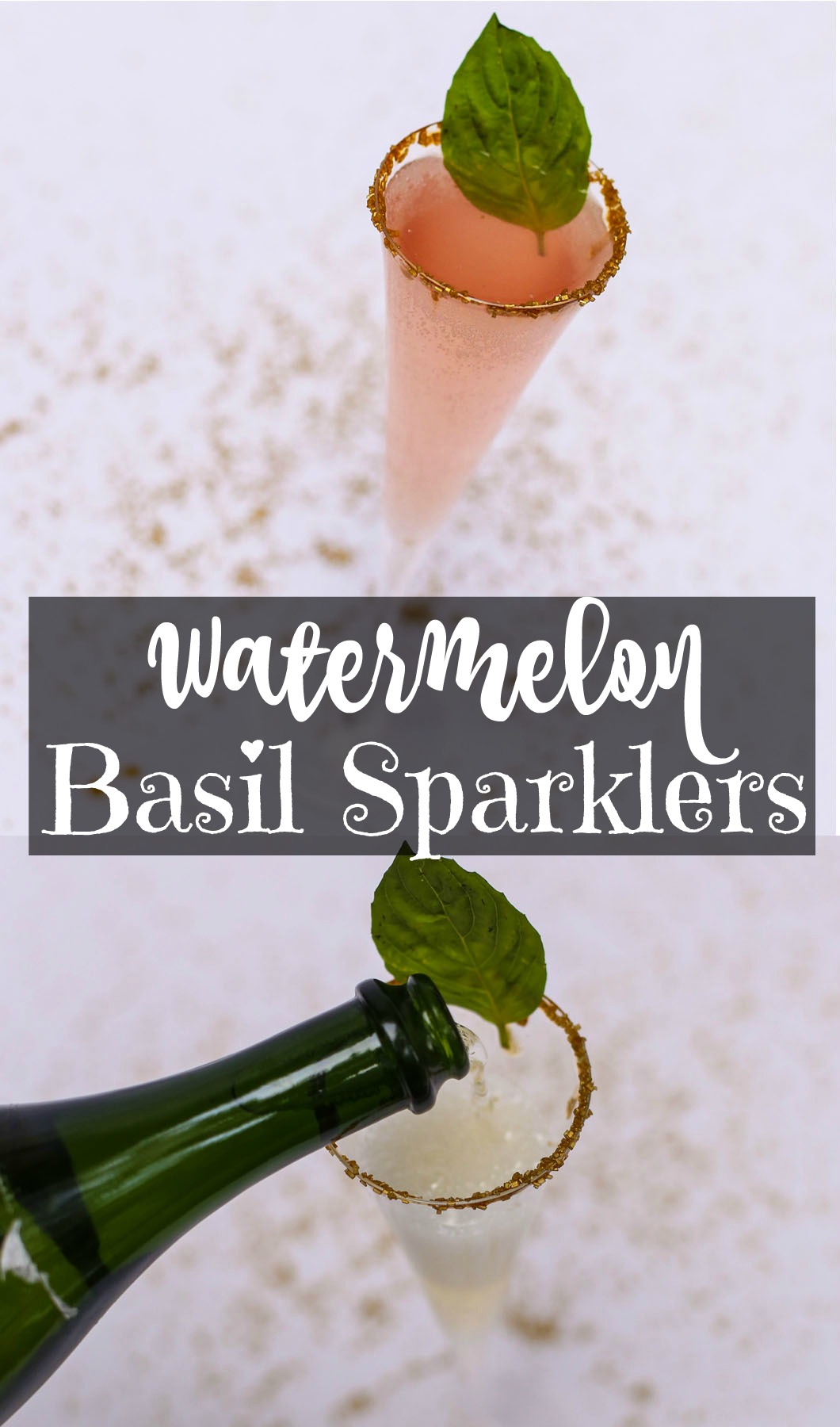 To make:
Dip the rim of the champagne flute into the agave syrup until entire rim is coated. Then dip into the gold sprinkling sugar. Let sit for 5 minutes. You can prepare this ahead of time and refrigerate it if you want!

Pour 1 part Tropicana Watermelon Juice to 2 parts champagne. Garnish with basil leaf.

Sip and enjoy!!
I am loving this Tropicana Watermelon as a mixer! It's so delicious and light. I know I'll be using it a lot this summer for fun cocktails, like margaritas and watermelon martinis. I am such a fan of these Watermelon Sparklers!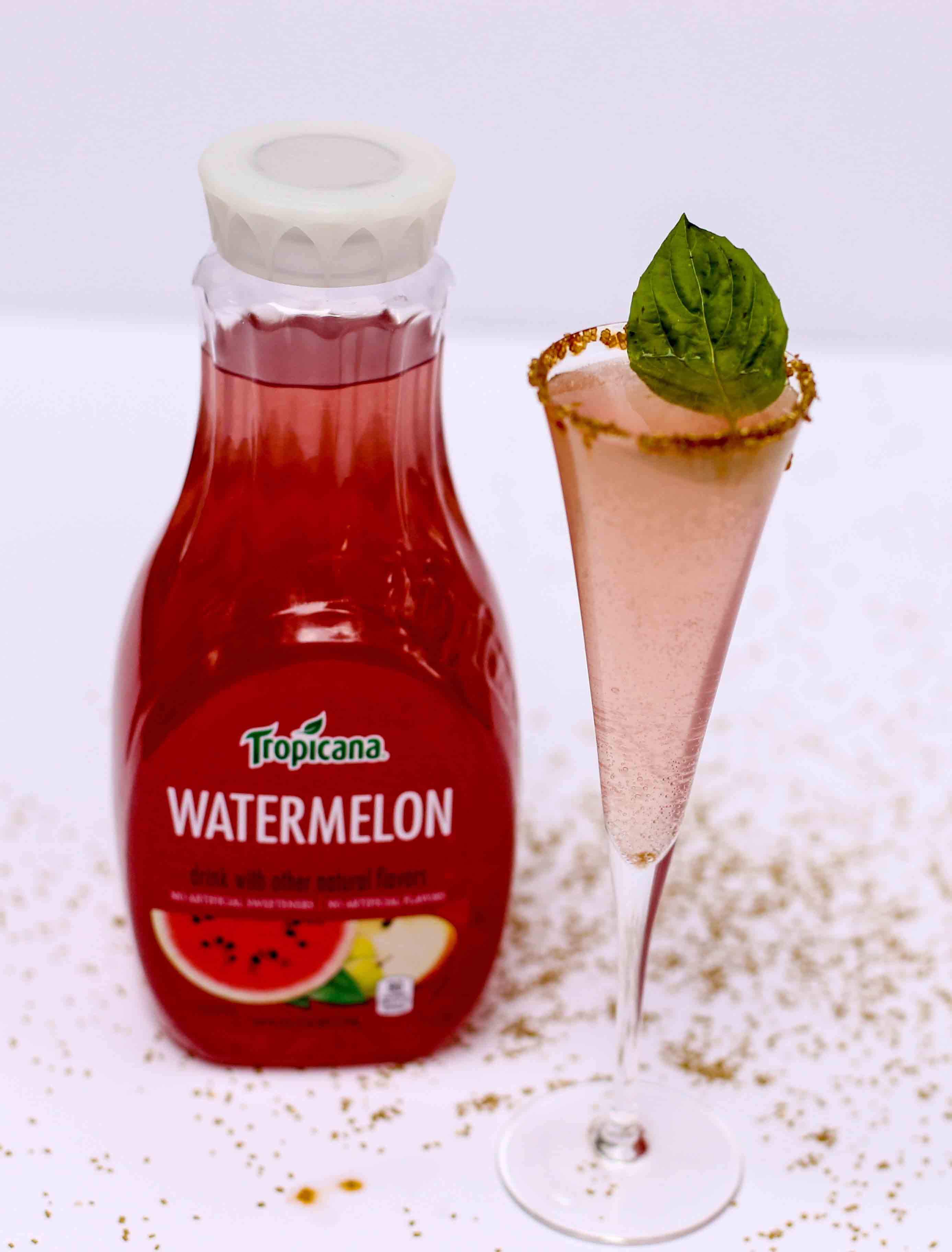 I remember Thanksgiving of last year, my stomach was SO over all of the heavy food and drinks. I felt like a ton of bricks for days. Which is why I am making these delicious concoctions this year to lighten up the Thanksgiving and Christmas fare. I can't wait for everyone to try them!