Toyota Camry- The Perfect Family Road Trip Car
This post is sponsored by Toyota. All words are my own. I only work with brands I truly love, so thank you for helping me support them!
I had the pleasure of taking a new Toyota Camry on a little family road trip this weekend. Our destination? The Ritz Carlton Lake Oconee. I typically drive an SUV, so I was a bit nervous about navigating a sedan, not to mention fitting our two car seats and loads of luggage into it. Neither of those were an issue, and I loved driving this sweet ride!
The Toyota Camry- A Perfect Family Road Trip Car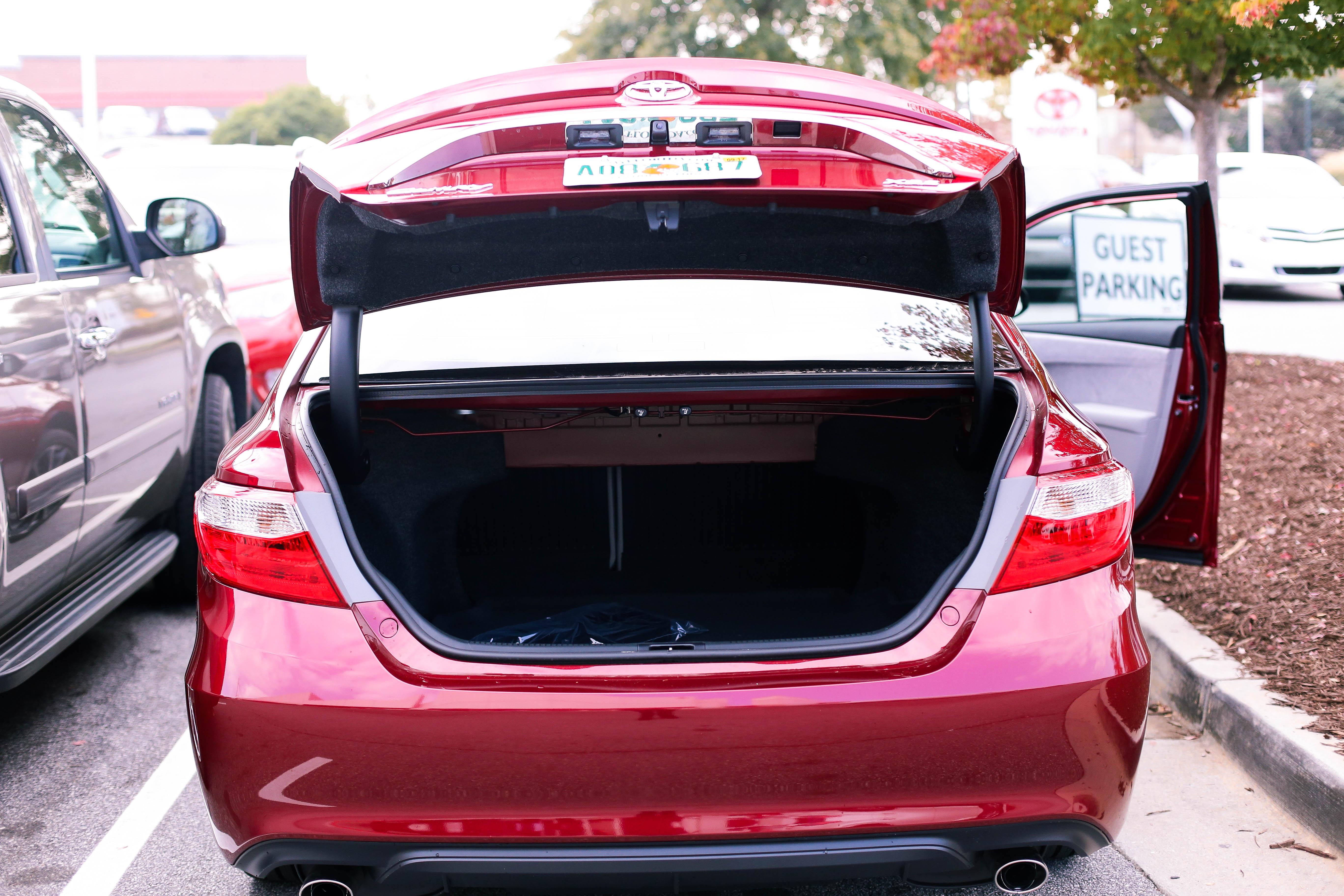 To start, we went to the Sandy Springs Rick Hendrick's Toyota dealership to pick up our weekend car. They were so helpful! If you're ever over there, ask for Allen, He's a true gem. He helped us load up and we hit the road.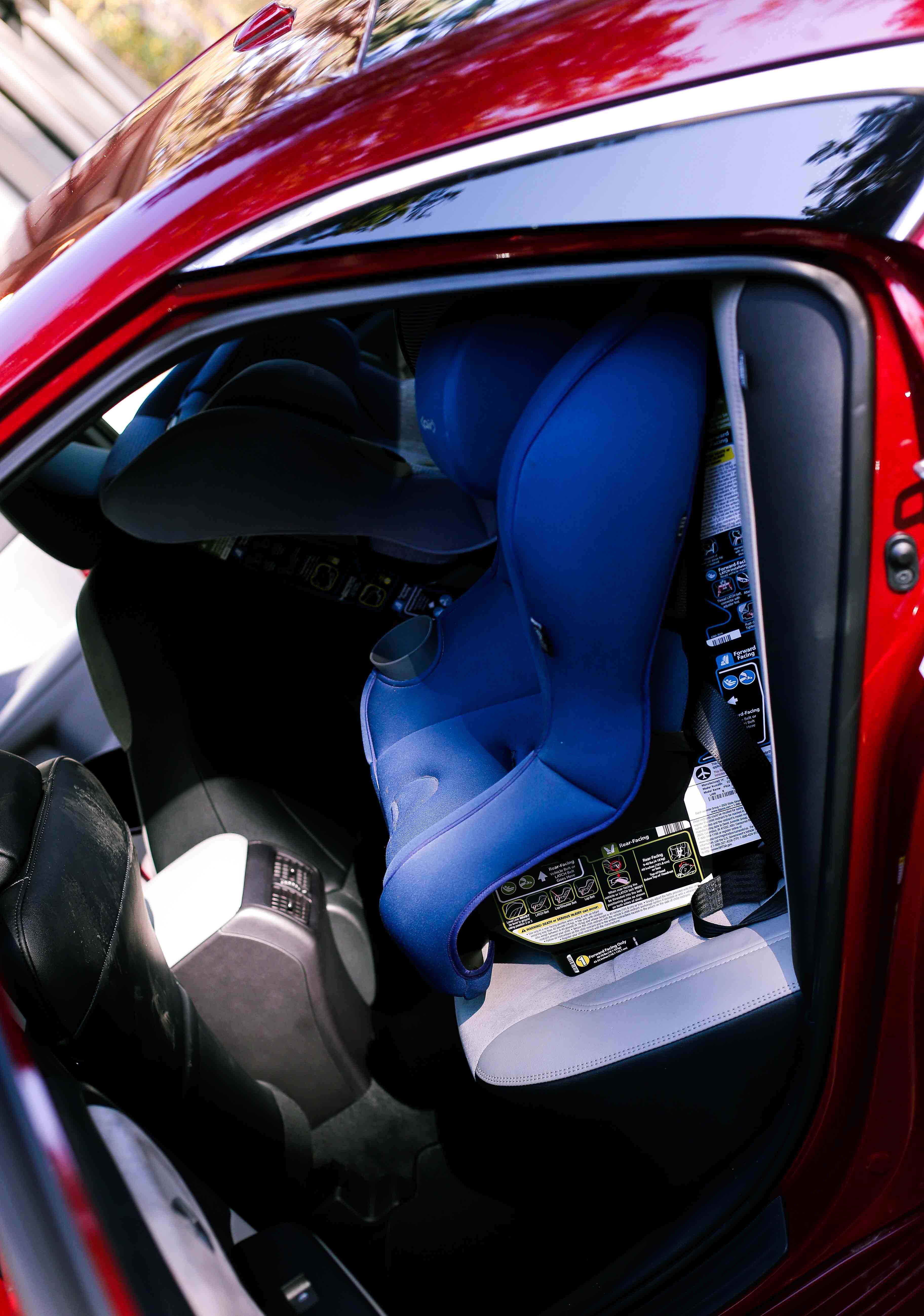 I was astonished with how much room this car has! Look at all the space in the backseat. Even with two convertible car seats, we had plenty of space in the back AND leg room up front. But my favorite part of this car? The extra large trunk. I don't even have this much room in my SUV! We fit two suitcases, a stroller, two bags, and a baby carrier in there with room to spare. Which was my excuse to go shopping- there's no reason for there to be room in the trunk!
I also really enjoyed the large displays both in the dashboard and the navigation system. I could easily see how many miles I had left, as well as what songs or podcasts I had playing. By the way, is anyone else as obsessed with Criminal as I am? Such a cool show to listen to while the kids are passed out.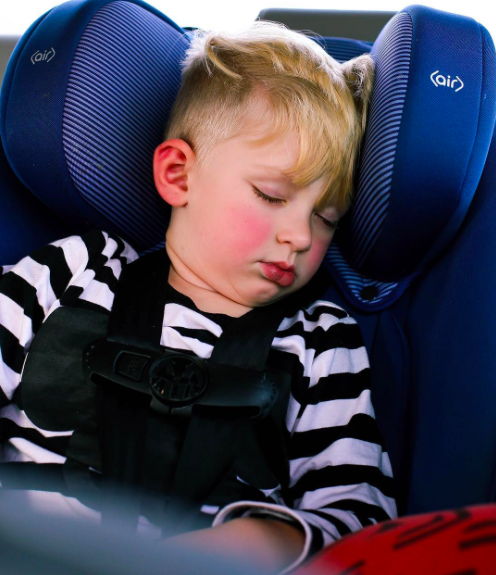 Speaking of passed out kids, both were down for the count on our drive down to the resort and back. That's never happened in the history of ever. No joke. Hudson has quit napping, and Henley hates being in the car. But for some reason they both fell asleep. Maybe it's how smooth the Camry drives, or how quiet it is. Either way I truly enjoyed those two hours to myself!
If you're looking for a great family car, I can't recommend the Toyota Camry enough! And if you're in Georgia, definitely stop by the Sandy Springs Toyota dealership.