Royal Caribbean Harmony of the Seas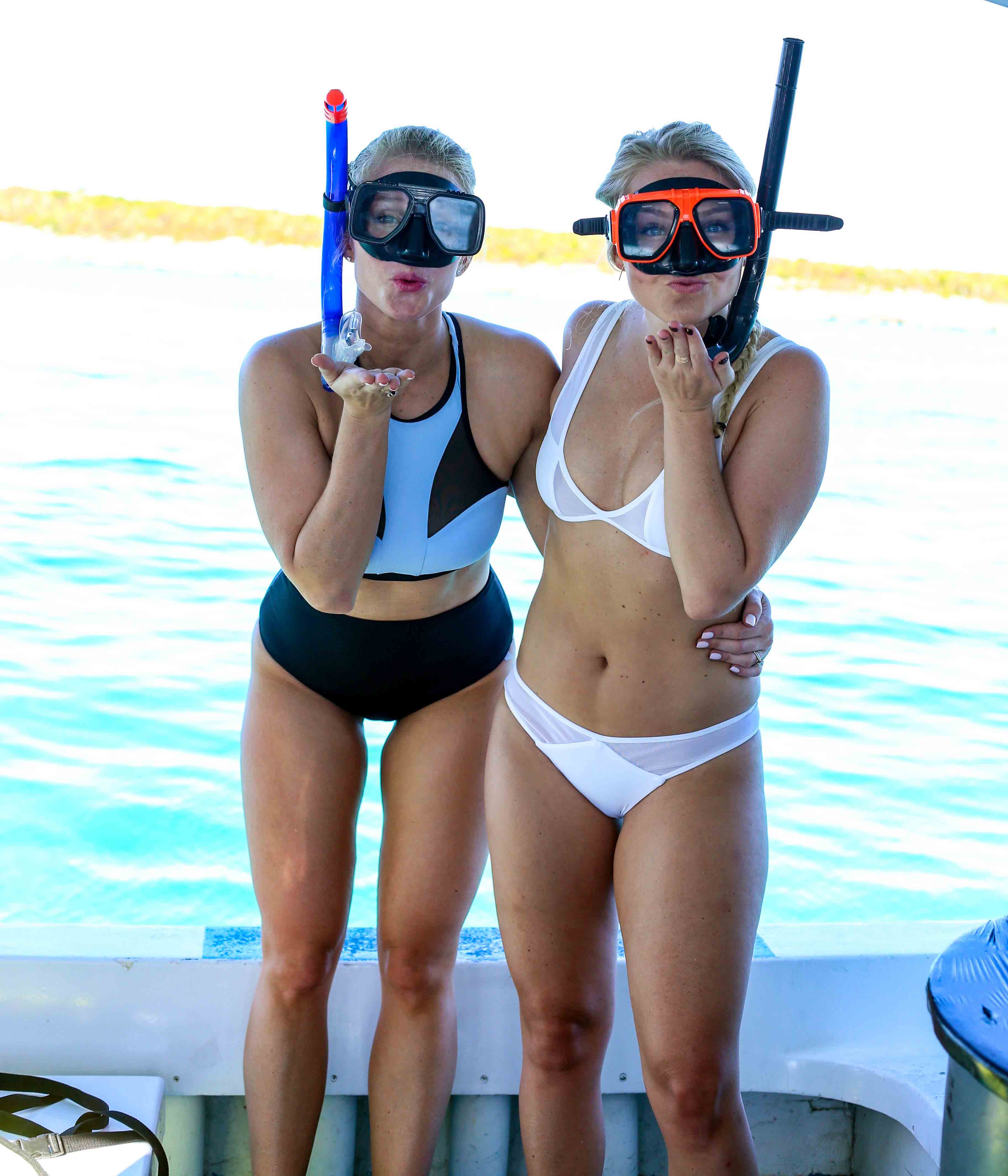 3 days on a floating paradise with unlimited food and drink- sounds like heaven doesn't it? It absolutely was. I had the pleasure of sailing on the Royal Caribbean's new Harmony of the Seas ship and it was every bit as magical as it promised to be.
Royal Caribbean Harmony of the Seas
The Harmony of the Seas is Royal's newest, biggest, most energy efficient ship EVER. It's part of the Oasis ship family, which if you're a cruiser, you've probably been on. What makes this boat so special? Oh let me tell you the ways. First let's talk about the fun factor. There is something for everyone on this boat! Like splash pads, water slides, and the Ultimate Abyss slide for kids and fun adults alike. There's also a carousel, skating rink, and a rock climbing wall. For my spa-goers and gym geeks- there is a state of the art gym and a fully loaded spa. I actually took time to test both out and I give them five stars. Go ahead, treat yourself!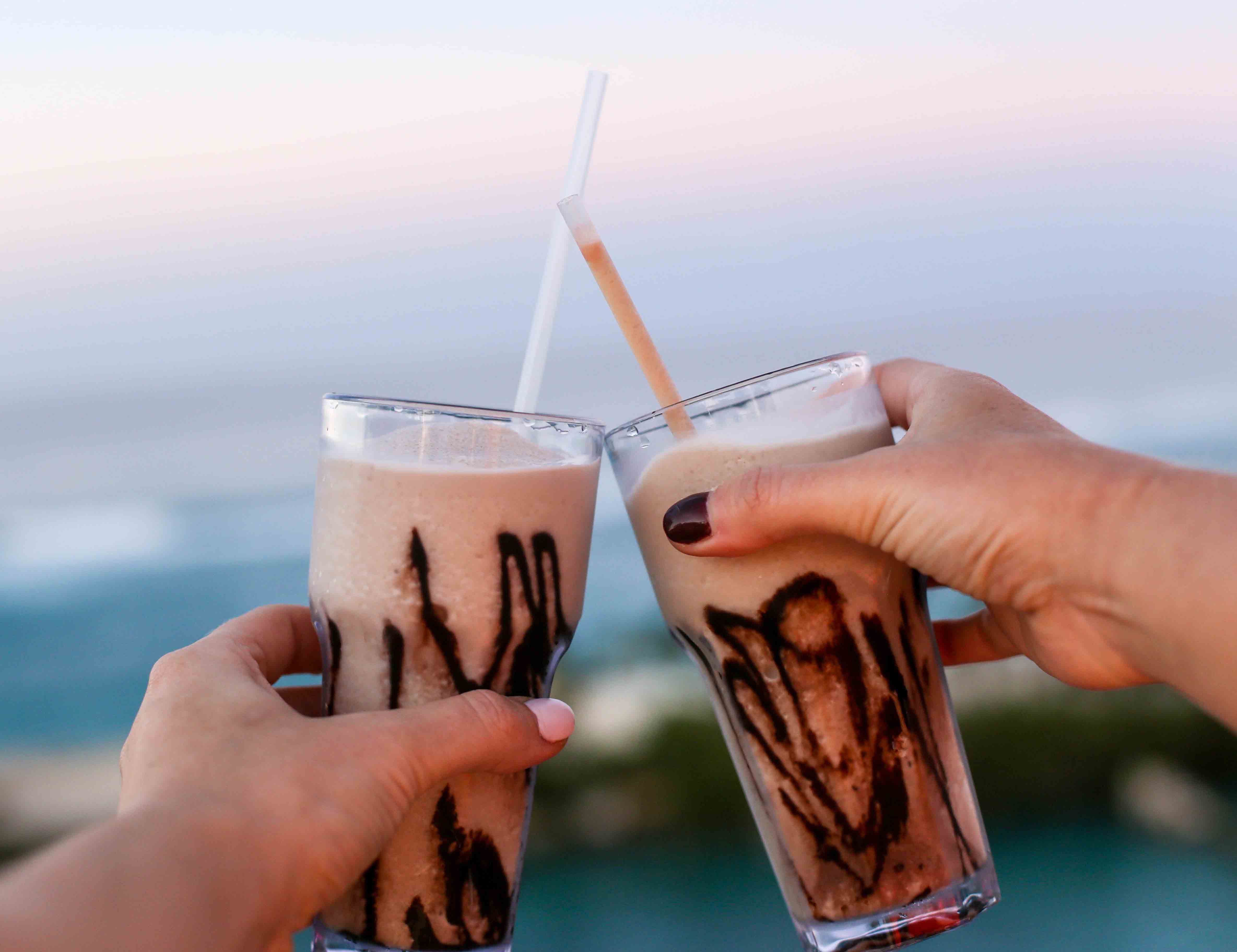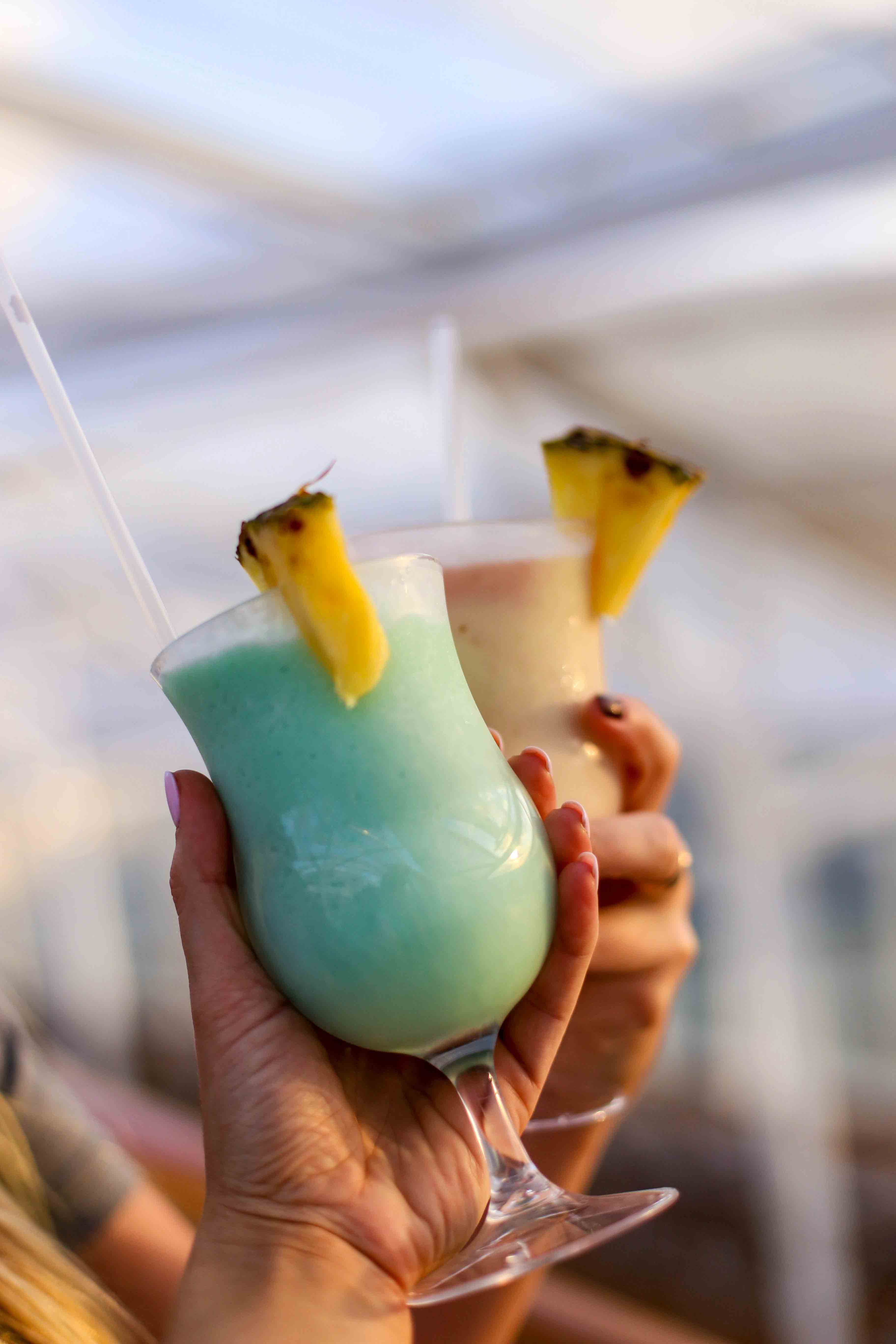 Next, we have to talk about the food and drinks. See, I haven't been on a cruise in about 10 years. The last one I went on was a different brand and the food was terrible! I gained a good five pounds after our trip and felt awful for weeks. That was not the case with this ship. Not only was the food delicious, but they had plenty of healthy options as well! There's no picture of the food because, well, I ate it all. But, if you're on the ship you HAVE to go to 150 Central Park. It was to die for! We got to sample pretty much the entire menu and every morsel was divine.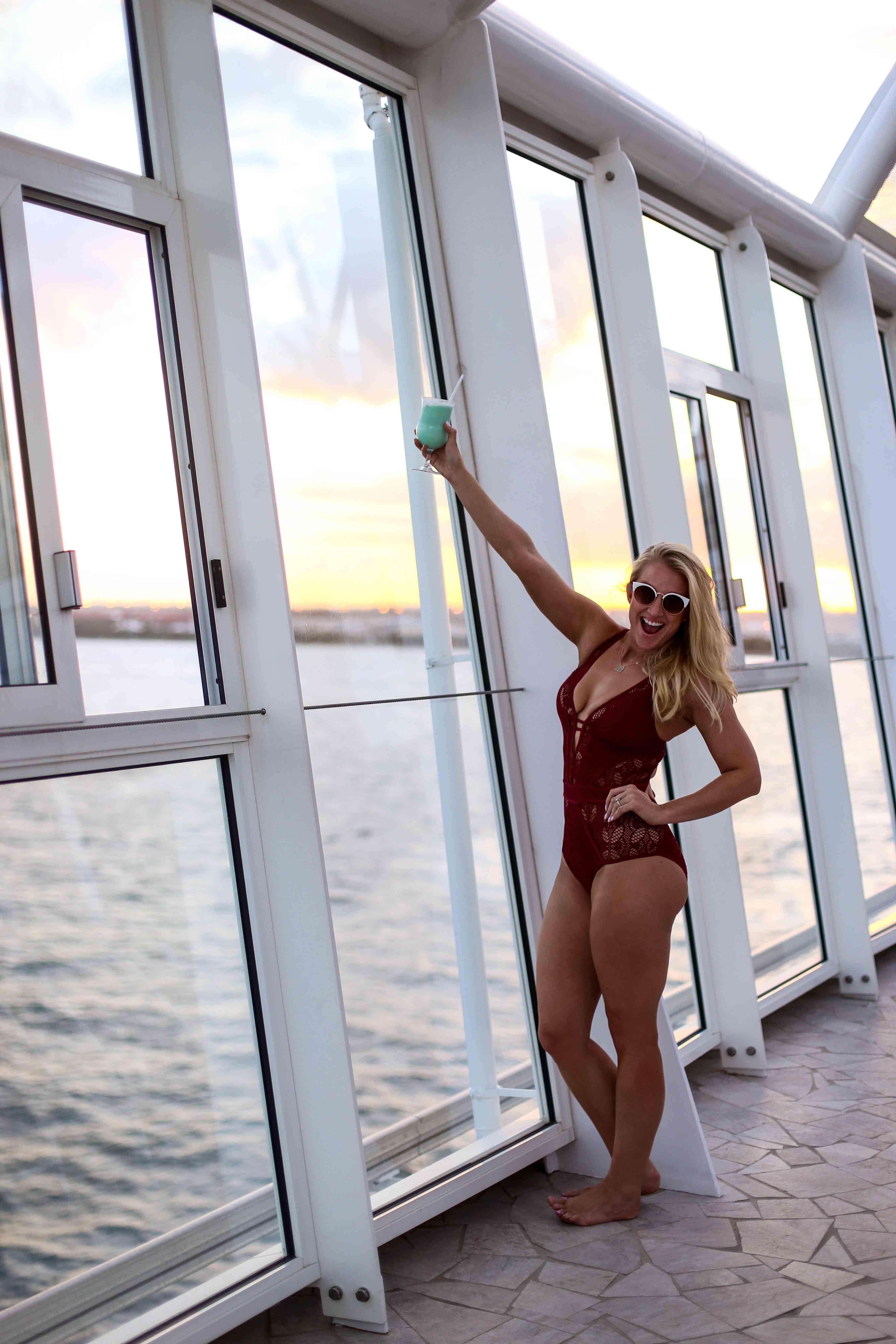 Drink-wise, they have everything you could ever want. Ever. There's a robot bar (pictured above) where two robots make any drink you can think of, and some you've never even heard of. There's also a wine bar in the Central Park neighborhood that keeps each bottle at perfect temperature to insure great taste and flavor. My favorite, though, was the floating bar that goes up and down between levels! We tried them all and I'm not ashamed to say it.
As always, the most important aspect of anywhere I travel is customer service. And there is something in particular I really love about Royal Caribbean- they hire from all over the world. So not only do they have top notch service, but being able to meet people from every country adds a whole new and exciting aspect to their service.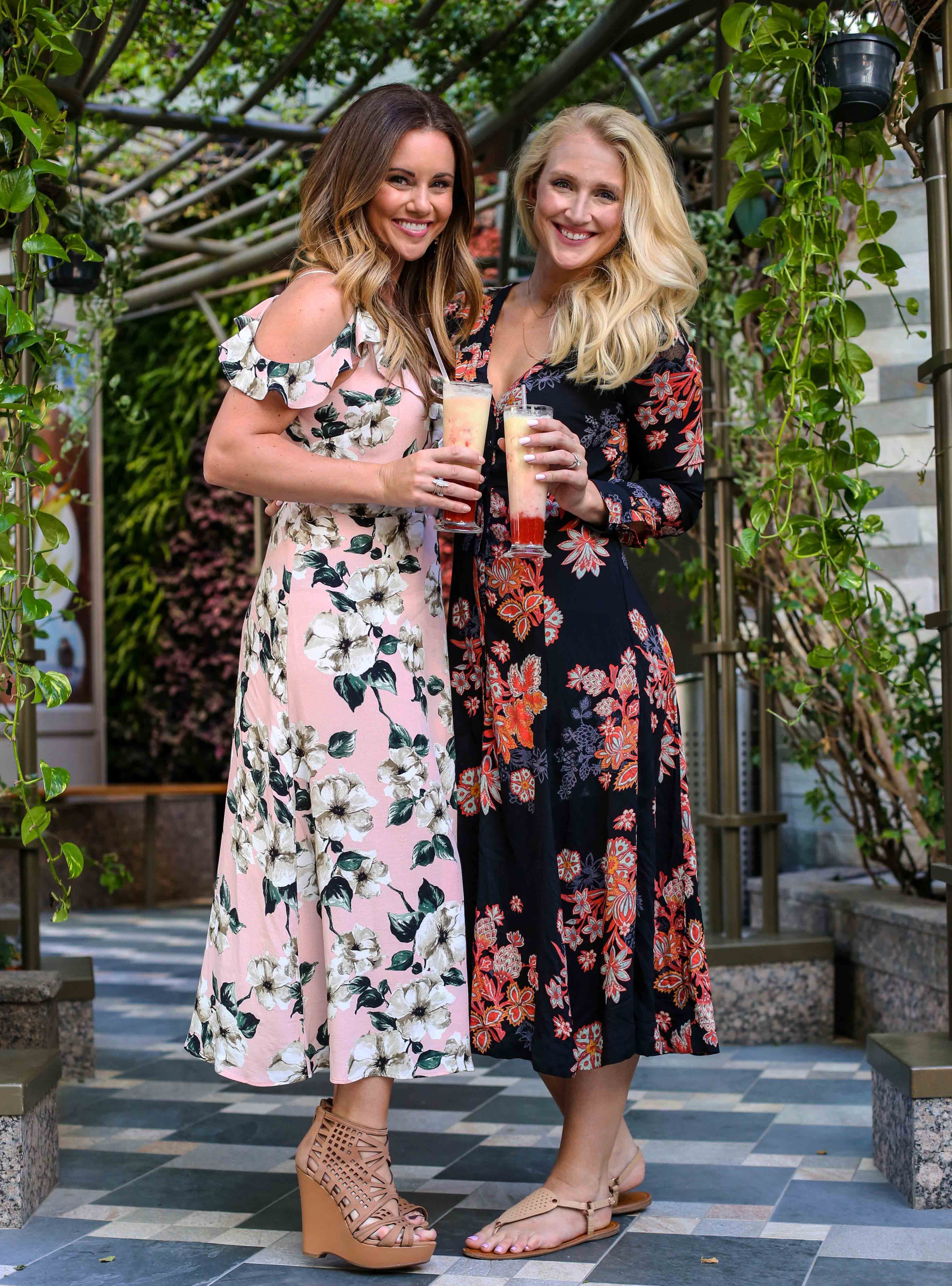 As you know, I got to go on this trip with several big fashion bloggers, and many of you were so excited! I got several DMs from ya'll asking about Brooke from KBStyled as well as some other lovely ladies, and they made this trip SO fun! Yes, Brooke is as gorgeous in person as she is on Instagram. That is not a filter. So is Jess from LipstickHeelsandaBaby! And they are genuinely the sweetest women you will ever meet. Kristin from Kristinclarkfsu is a total blast and so passionate about her blog and social media. Laura from WalkinginMemphisinHighHeels has the BEST hair and the kindest southern charm. And Lee Anne from LeeanneBenjamin is as down-to-earth and gracious as you would imagine her to be. So if you follow these ladies, keep it up- they're truly amazing. If you're not, give them a follow!