This post is sponsored by Babbleboxx. I only work with brands I really love, so thank you for helping me to support them.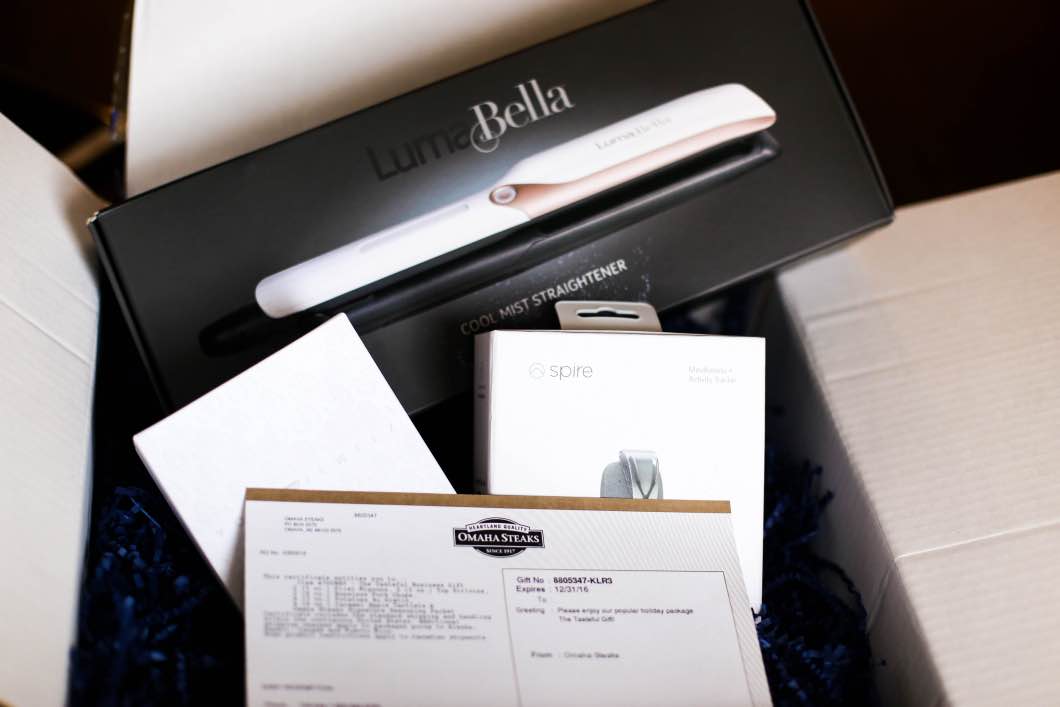 Babbleboxx has done it again with an awesome round-up! This month's theme is holiday gift ideas. I was going to give some of these out but I'm also of the mind set TREAT YO SELF and may keep them all for myself. Just kidding, but some of you now know your Christmas Gifts!
Braided Bun Hair Tutorial with LumaBella
First, we have to talk about this straightener. I try not to straighten my hair because of the damage it does, but the LumaBella Cool Mist Straightener features a cool mist that applies a conditioning treatment as it straightens. My hair feels like silk. Sorry dear friends, I am keeping this goody for myself! You can get 20% off your own straightener using code MIST20
The next gift is the Spire Wearable Wellness & Activity Tracker. This little device is so neat! It's designed to train you for "mindfulness and mindful living. It will alert you when you're starting to stress and teach you ways to handle that stress, be it actions or breathing techniques. It also tracks activity! I wore this to Disney and it counted every step for me. You can check out Spire here and get $10 off.
Omaha Steaks- if that isn't a great gift, I don't know what is! My parents used to order Omaha for all of our holiday meals, and I want to continue that tradition with my own family. They're also great to send to family far away. Who doesn't love tender Filet Mignon and Au Gratin Potatoes? You can shop fun gift baskets here.
YogaJewelz Unity Om Pendant is the perfect present for the yogi in your life. I have several so I'll need to purchase more. It is a sterling silver pendant with a brilliant cut white diamond. It's a simple, yet classic piece, that any yoga enthusiast will love! You can shop more YogaJewelz pieces here.
And last, but absolutely not least is the Brownie Sampler box from Vermont Brownie. These are DELICIOUS!! Each brownie is made with farm-fresh ingredients from Vermont, and they're shipped ASAP to insure freshness. I tried a bite (or more) of each flavor and I do have to say, the peanut butter brownie is by far my favorite! You can get 15% off here.