Checklist for Traveling with Kids
This post is sponsored by CVS. I only work with brands I truly love, so thank you for helping me to support them.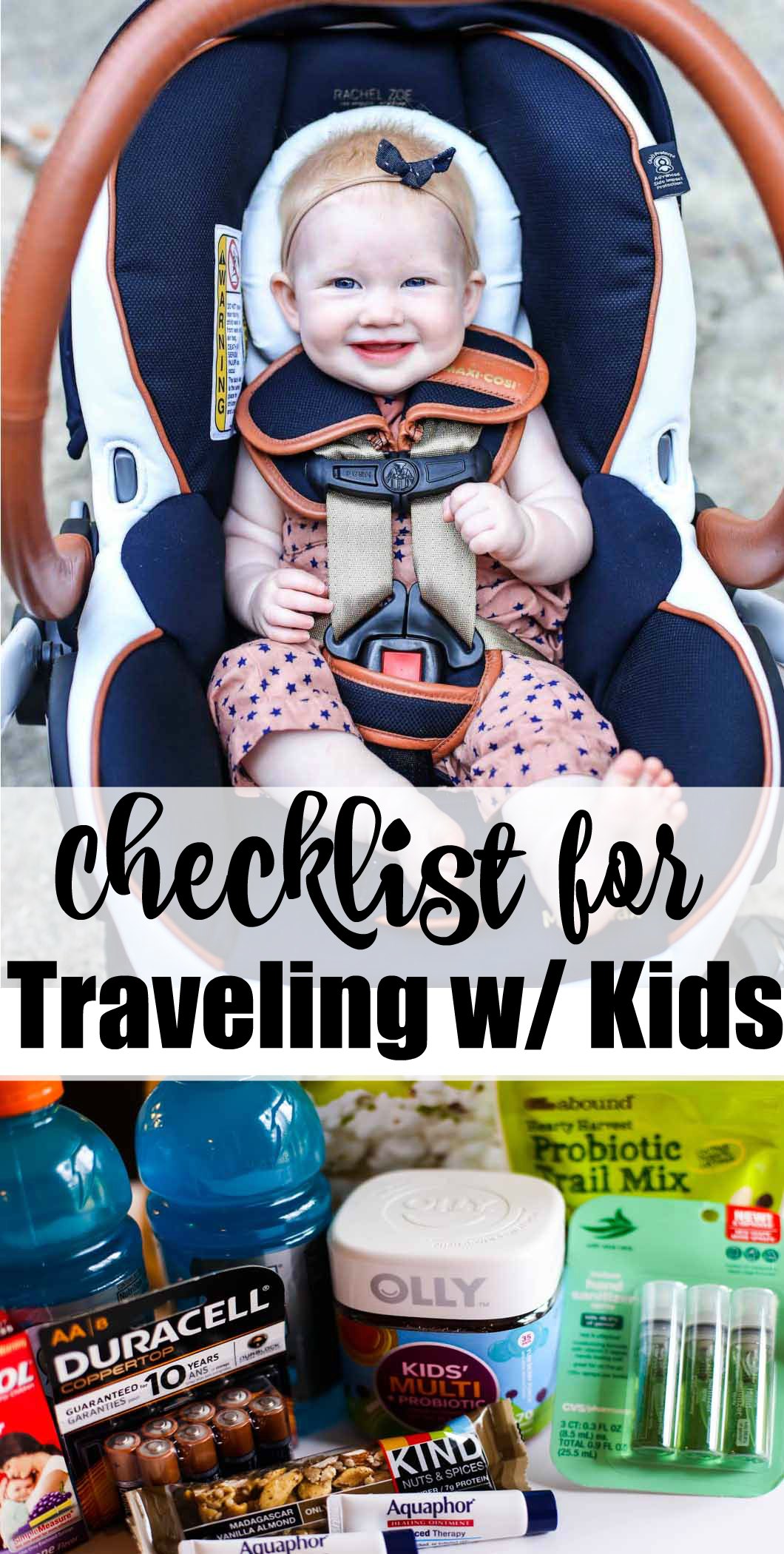 From our plethora of travel, I've become a sort of an expert on traveling with kids. I thought I'd share my knowledge with you in a post, especially with the holidays coming up and all the traveling that entails. Here is my
Checklist for Traveling with Kids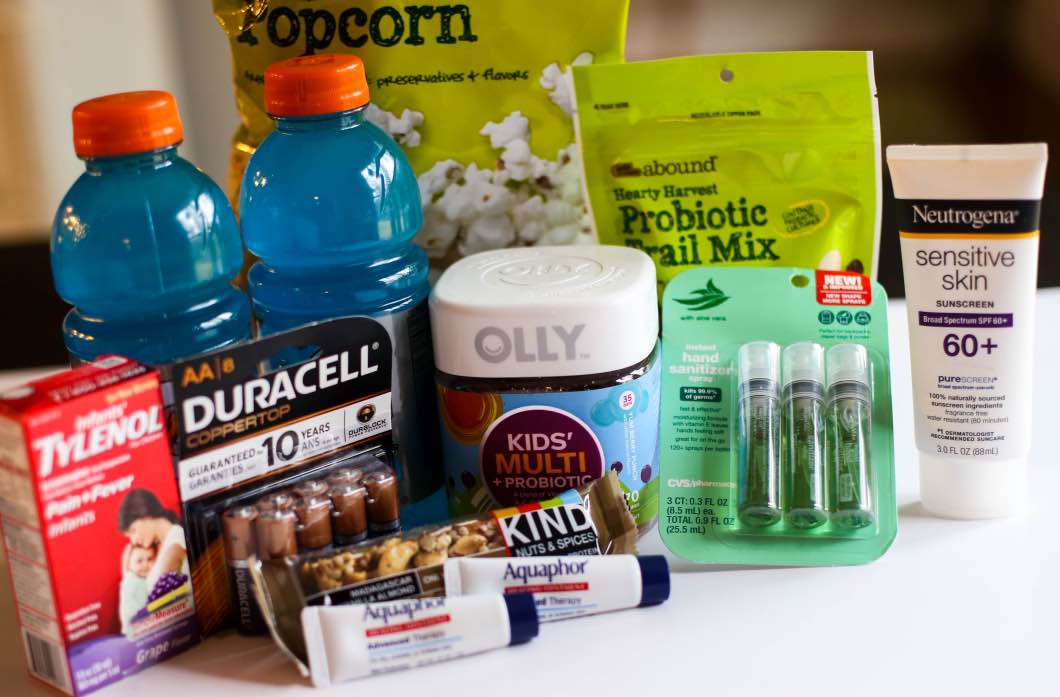 You will need:
Toothbrush and toothpaste
Sunscreen
Aquaphor- its great as a chapstick, healing ointment, and lotion
Snacks on snacks on snacks- don't let your team get hungry or there will be hell to pay.
Bottled Water/Gatorade- mom trick: Gatorade helps your kids poop. So if you're worried about them getting constipated stock up on this!
Coloring and Activity Books
DVDs and Apps loaded on your iPhone
Small Toys- I make sure to have enough coloring books and toys to gift to the kids each hour. This keeps them busy and me sane. I HIGHLY recommend buying your littles a "travel backpack" and filling it with their new treats for the trip each time. Both my kids LOVE theirs and can't wait to open it up when we get on the plane.
Children's Tylenol
Extra Batteries for toys
Hand Sanitizer
Multi-vitamins
Wipes
Diapers
Diaper Rash Cream
Extra Pacifiers
Formula
Bottles
Garbage bags (if it's a car trip)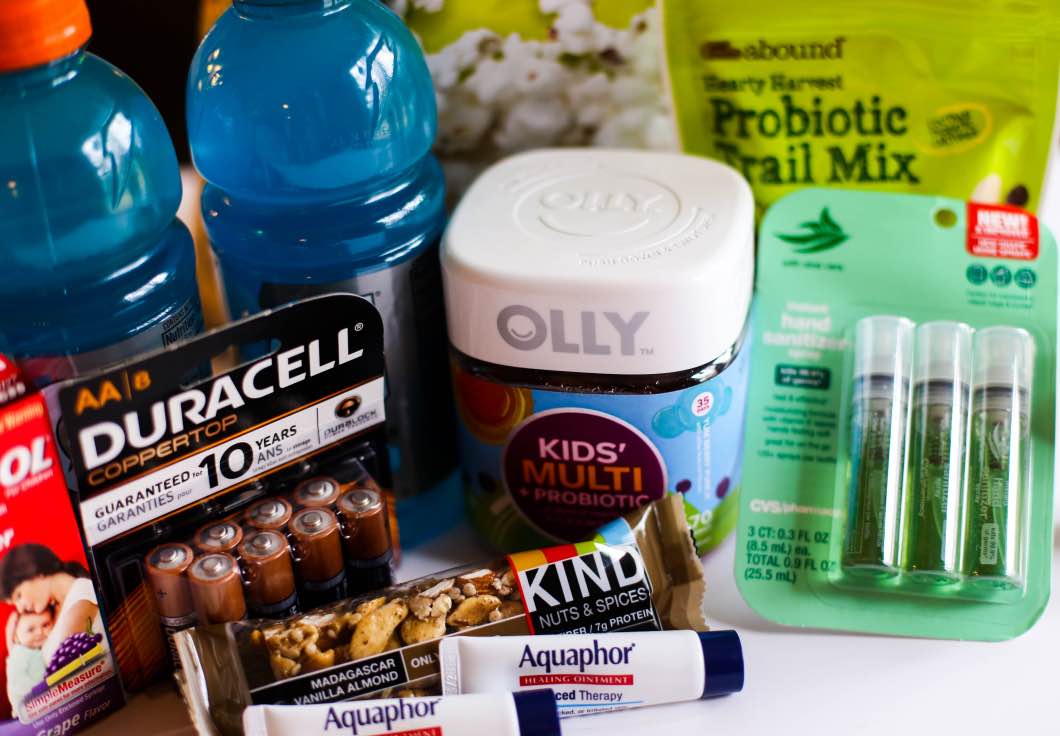 More often than not, someone will forget to pack one of those items. Or one of these items will be lost. On our last trip to Orlando, Henley thought it would be funny to THROW her pacifiers off the rides. Both of them. It was a stressful hour of looking, until I realized I could run to CVS and buy more.
Thank goodness for CVS, am I right? Any time I've traveled and forgotten or lost something, I run to my nearest CVS and replace that item. And we all know about those infamously long CVS receipts. But now you can sign up for their digital receipts. So instead of getting a mile long receipt, it will be emailed to you. This also means coupons and special rewards through the CVS ExtraCare Rewards program will be emailed right to you. This has drastically helped in our traveling as I have all of my coupons and digital receipts saved in my email instead of digging through my wallet or coupon book. What I really appreciate about this rewards program is that the coupons and rewards are tailored to me, based on my past shopping trips. So I mainly receive dollars off of formula or diapers, which is always appreciated. Especially when we're on the road! If you haven't signed up for the ExtraCare program, make sure to here.