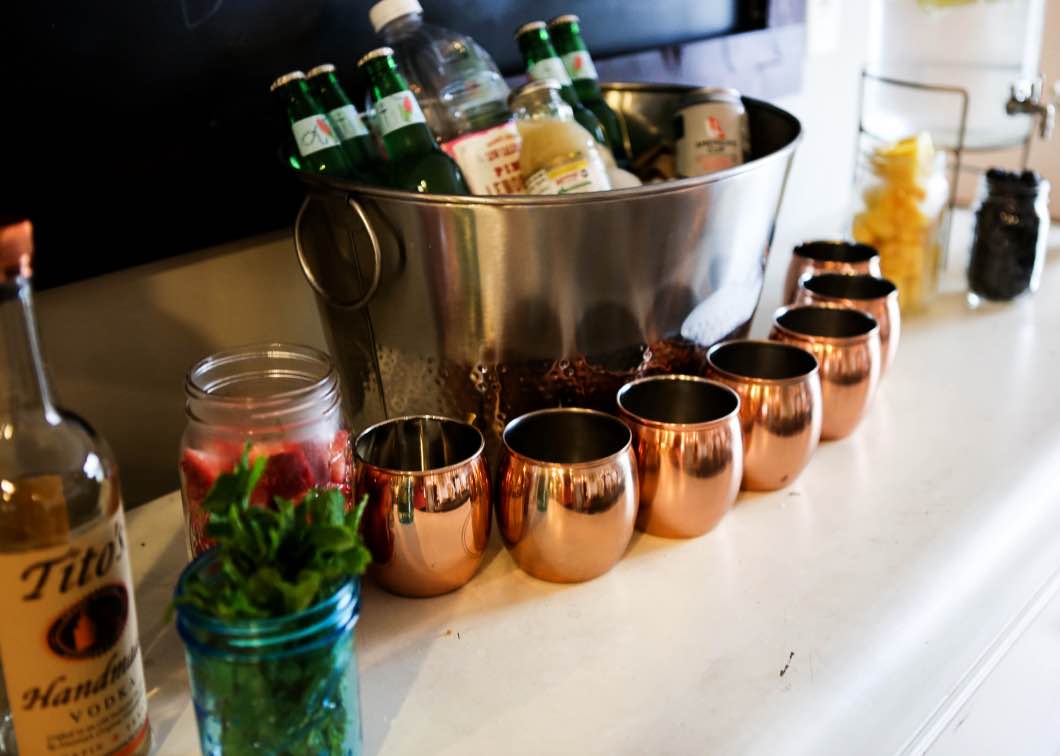 I'm writing this as I watch the Bachelor, because alcohol and Bachelor nights go hand in hand. I put together this Moscow Mule bar for our playoff party this weekend and it was a huge hit. We had 15 kids and 17 adults, so the alcohol was much needed. Here's how to make your own!
Moscow Mule Bar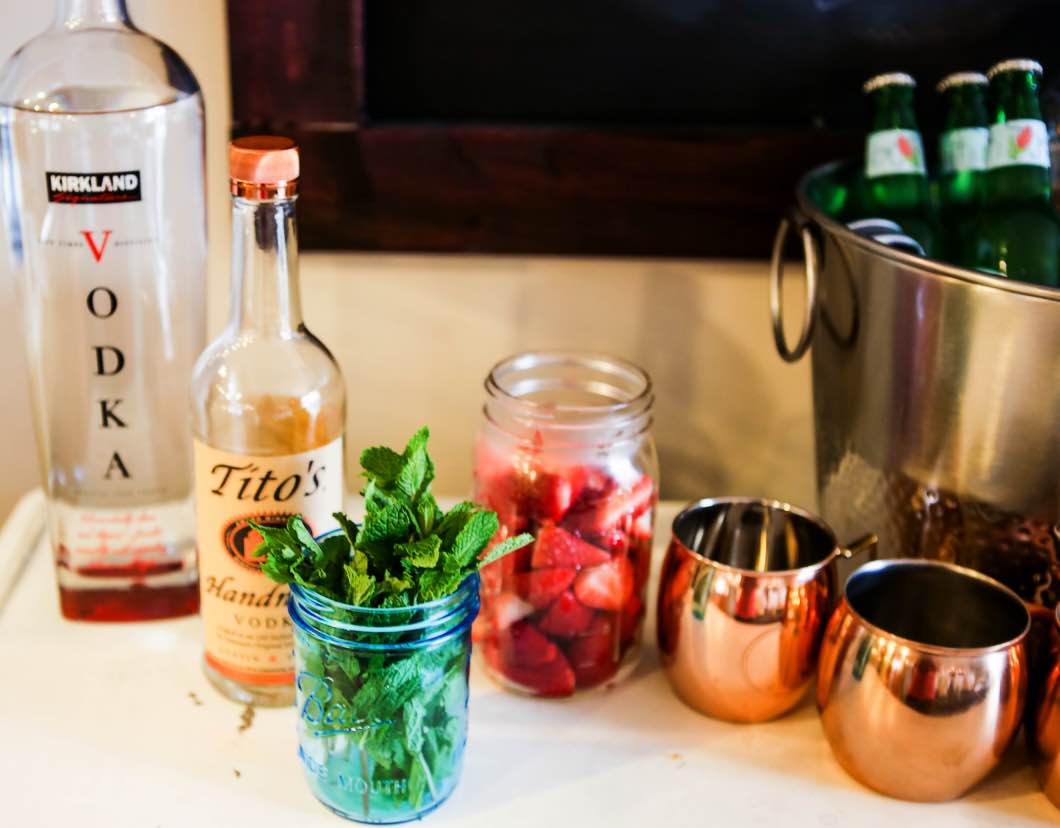 At least 6 copper mugs
Strawberries
Pineapples
Mint
Blueberries
Lime Juice
Extra bags of ice
At least 6 packs of Ginger beer
2 bottles of Vodka
You can add fruit juice as well!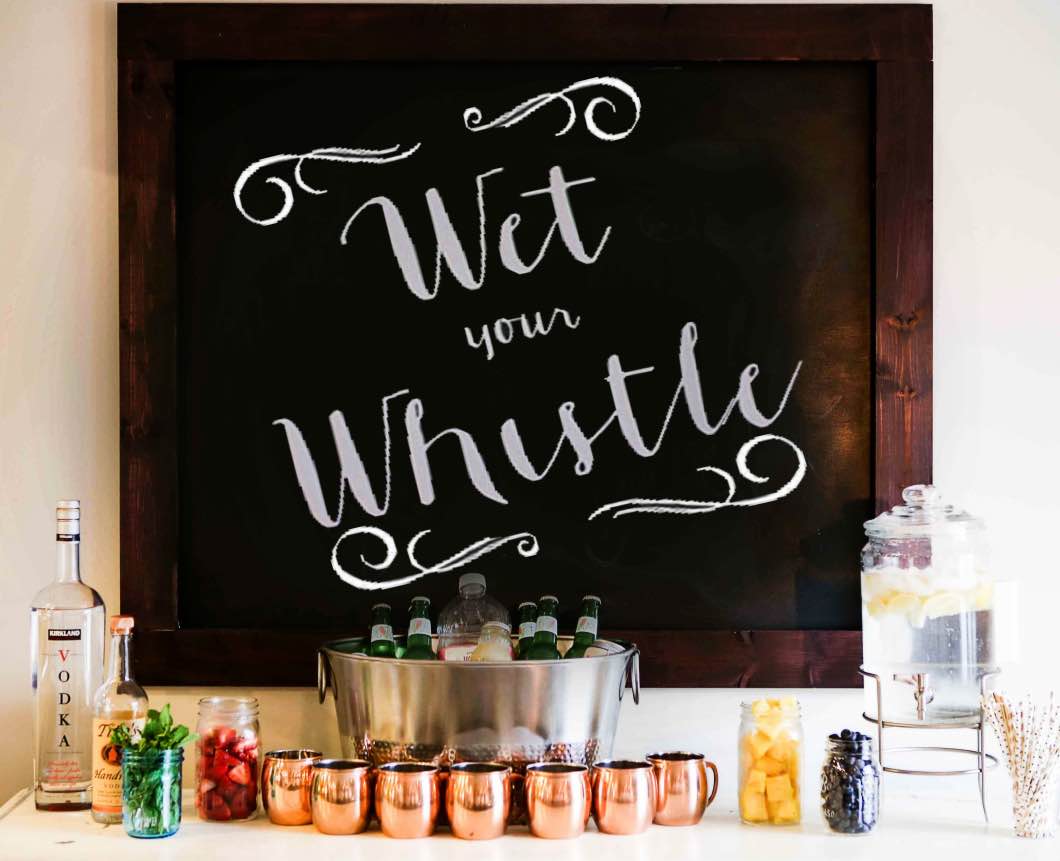 To set up:
Vodka should be in the fridge at least a day before.
Place fruits and mint in separate mason jars. It helps if the mason jars are different sizes
Place the ginger beers on ice at least an hour before people arrive. Make sure you have plenty!
Show your guests how to make their ginger beers! My favorite is 2 parts vodka, 4 parts ginger beer, 1 part lime juice, garnish with strawberries and mint.
And that is how you make a moscow mule bar! They're the perfect addition to any party, especially for the Super Bowl! They were definitely a big hit at our playoff party. I hope yours is just as successful!