This post is sponsored by Stride Rite. I only work with brands I truly love, so thank you for helping me to support them.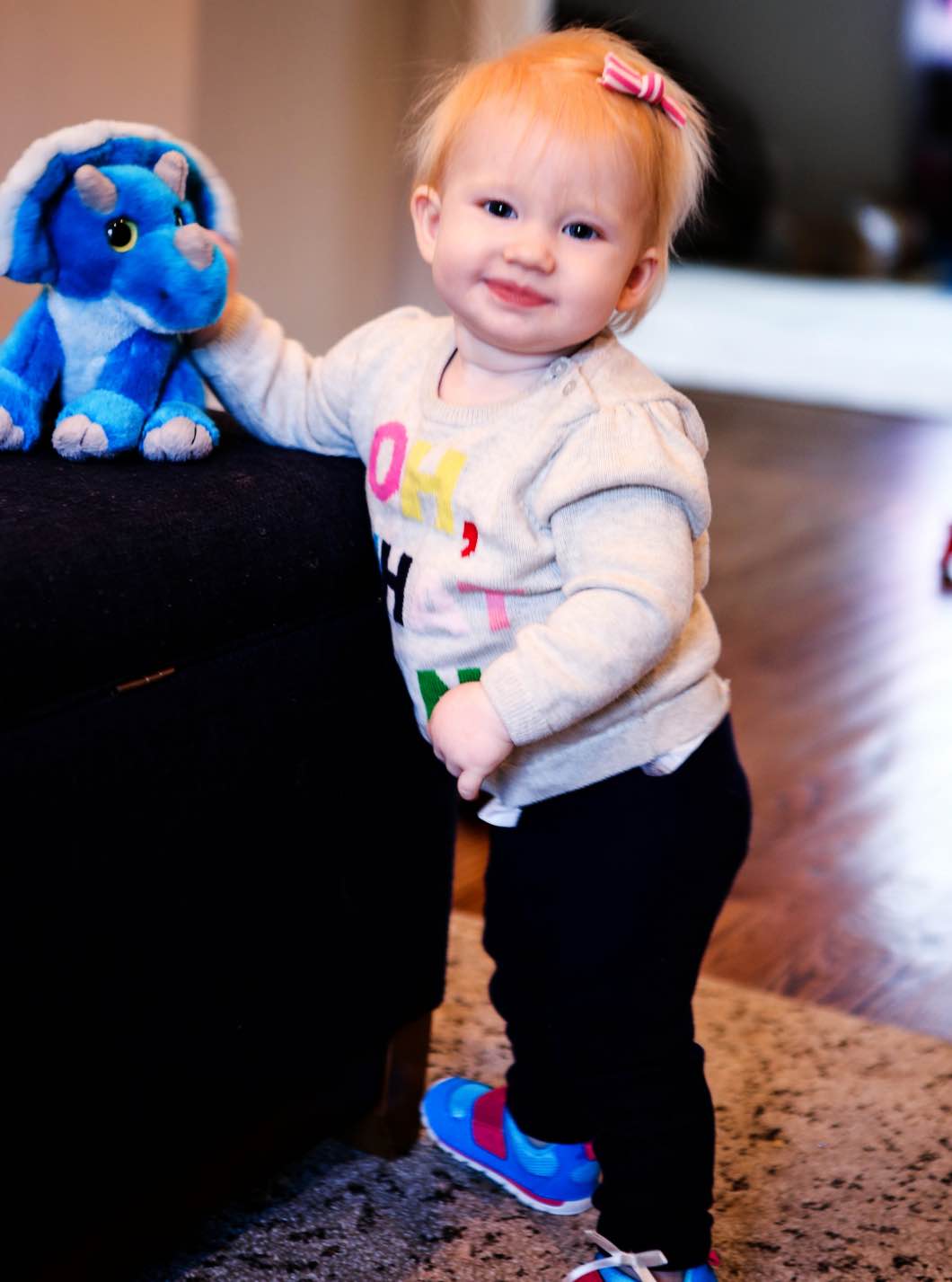 Henley is ALMOST walking. Any day now she's just going to go for it. HOW IS THAT POSSIBLE?? I just had her yesterday! While I'm not ready for her to grow up this fast, I am excited to see what walking and the independence from it can bring for her. Like this girl needs any more ways to get into trouble. Here are the shoes I trust for her walking adventures!
Walking Shoes for Baby Girl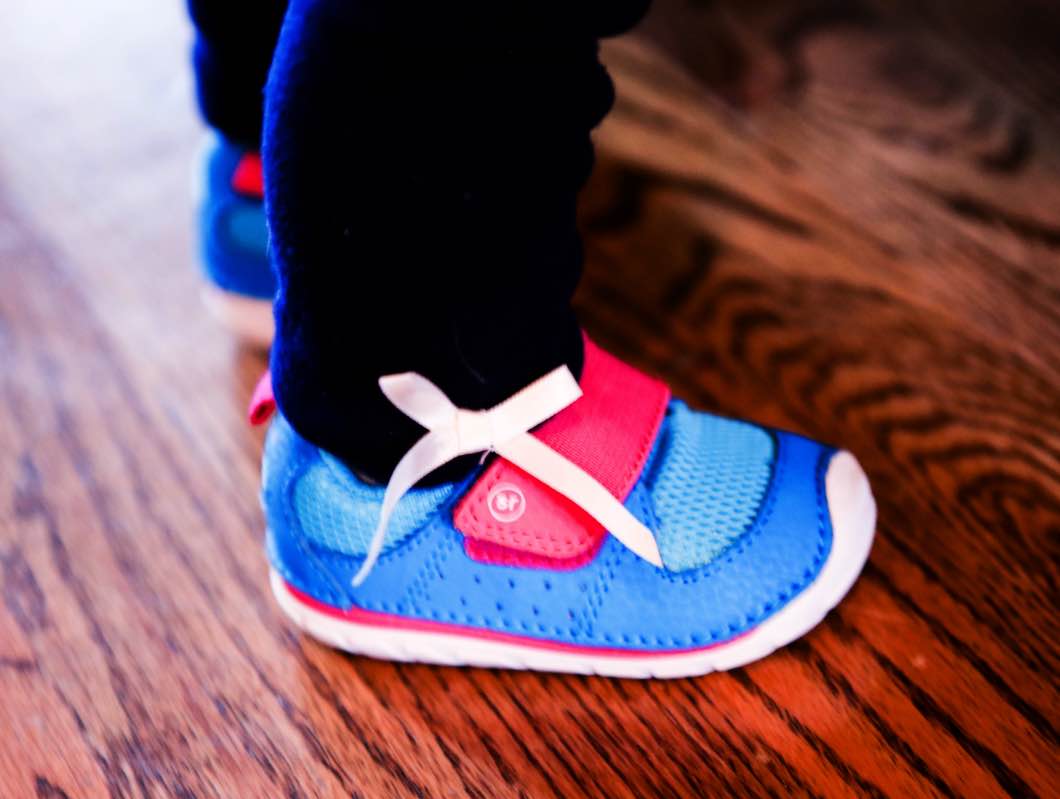 These are the new Stride Rite Soft Motion™ Juice Pack Sneakers. They come in 5 fun new colors, but I am in love with this blue raspberry and hot pink combo. They are absolutely perfect for my little spunky one. As with all Stride-Rite shoes, your child's comfort is first and foremost. The rounded memory foam soles allow for balance and comfort. The structure of the shoe is soft and flexible so baby's foot can move around without constraint, but it gives enough support so that their foot doesn't roll too much. I also love the grips at the bottom! This makes me feel so much safer about her trying to walk on our hardwood floors. If that wasn't enough, they've been approved by the American Podiatric Medical Association!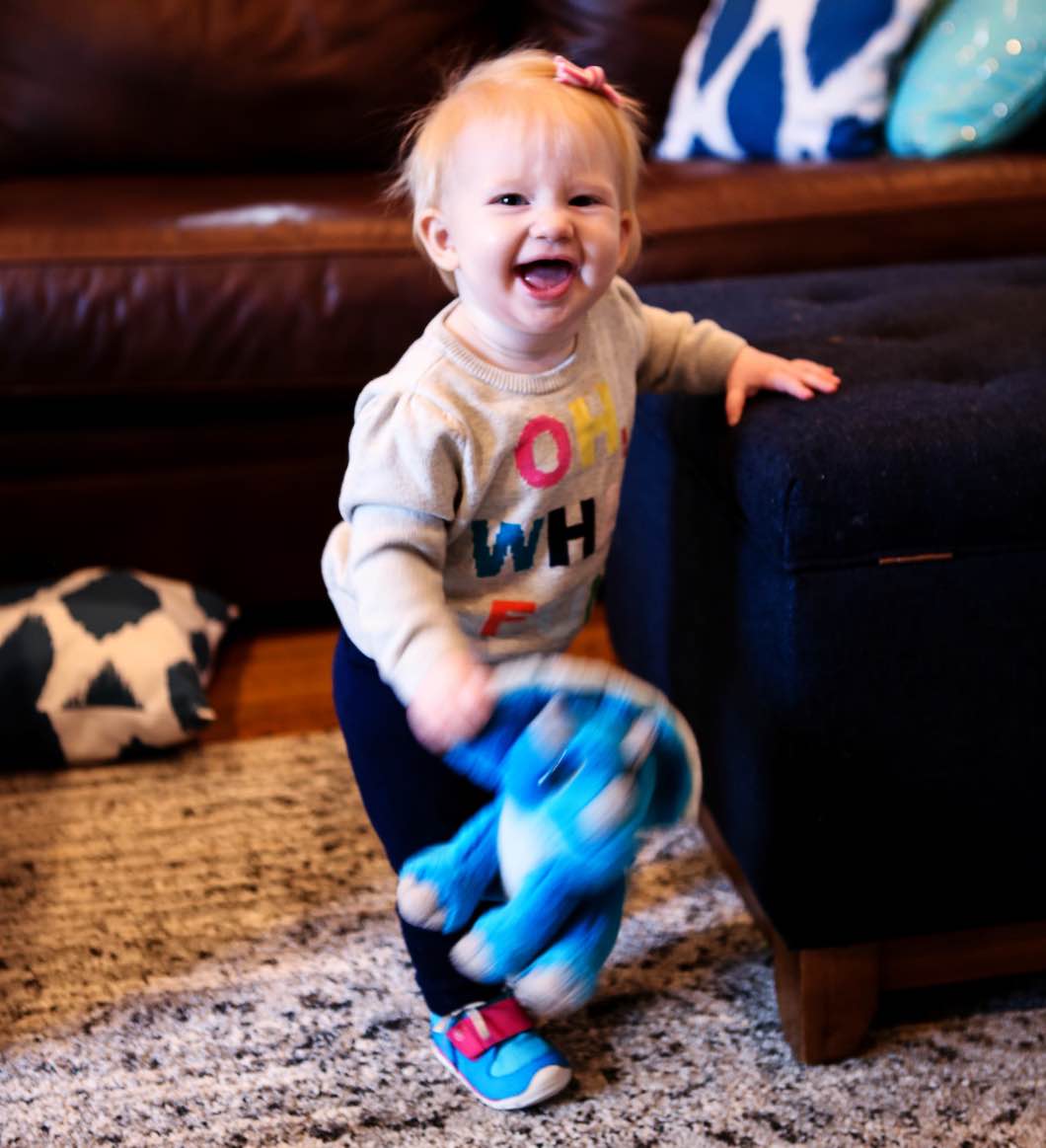 Between the Soft Motion sneakers for Henley and the Phibian Sneakers for Hudson, we are Stride Rite fanatics over here.