Skin Care Essentials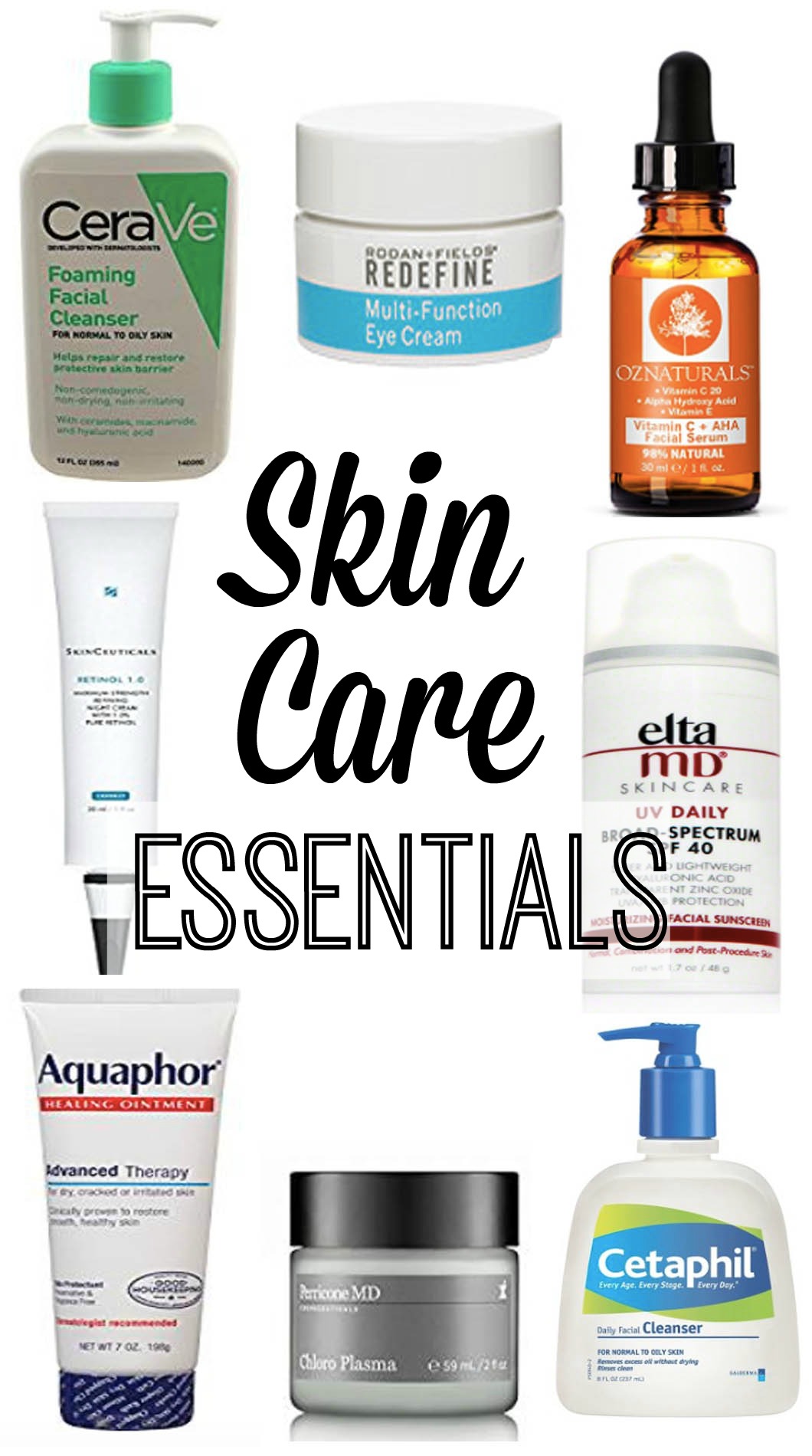 It's Mama Mac back again. Today I will share some information on skincare products that are my absolute favorites. Fortunately, I have had the privilege to experiment with many different ones during my decade long tenure in dermatology. Here's the secret: it's not always the most expensive lotions and potions that benefit the skin.
Best Vitamin C Serum Award goes to: OZ Naturals. This Vitamin C has a high concentration, is all-natural, and very reasonably priced!
Best Cleanser Award goes to: CeraVe Foaming Facial Cleanser. I'm a person who wants to feel and see suds while cleansing. It's gentle while non-drying to the skin. Amazon has 12 ounce pumps for $7.99. Cetaphil Gentle Skin Cleanser is also a good one. It does not suds up but is more effective for dry skin. This is marketed for oily skin(acne control) but I have used it many times with my dry skin with no issue. It has a lovely fragrance and I often use it during the summer when we all tend to have more oil production.
Best Eye Cream Award goes to: Rodan and Fields Refine eye cream. So important to keep that thin skin around the eyes supple and soft. And it's great for decreasing the appearance of bags!
Best Sunscreen Award goes to: Elta MD UV Lotion Broad Spectrum SPF 30+
I cannot stress enough about the importance of sunscreen DAILY. I highly recommend this sunscreen for its protection and moisturizing quality. It has 7.5 % zinc oxide, which is a great protective barrier against UV rays. Jessica also uses this on the kids.
Best Healing Ointment: Aquaphor Healing Ointment should be a staple in every household. Use this for dry, cracked hands, feet and lips, minor scrapes and cuts. Works well for diaper rash, drooling and teething rash, skin friction irritation. I preferred purchasing the tube instead of the jar to cut down on bacteria.
Best Anti-Aging and Spot Reducer Award goes to: Retinol cream. It reduces age spots, sun spots, and wrinkles. I recommend using it every 3rd night to start to get your skin used to it. After about a month put it on every other night. After two months put it on every night. You will LOVE the way your skin flows.
Best Body Oil Award goes to: Arbonne Aromassentials Unwind Massage Oil. Love this oil to moisturize my dry skin. Arbonne is a Swiss care beauty product and has no: synthetic fragrances, animal by-product, mineral oil or synthetic colorants and dyes. I have been using this product for years to keep my dry skin under control. Not only does it hydrate effectively but the lavender scent calms and relaxes.
Best Face Mask Award goes to: Perricone MD Chloro Plasma Facial Mask. Excellent mask that gently exfoliates, tightens pores, smooths wrinkles and hydrates. Massage mask in circular motions until it turns dark green. Leave on 5 – 10 minutes then rinse off with warm water. May be used 2 – 3 times a week. After trying countless face masks both Jess and I love this mask!
What are some of your favorite skincare products?