This post is sponsored by Persil. I only work with brands I truly enjoy, so thank you for helping me to support them.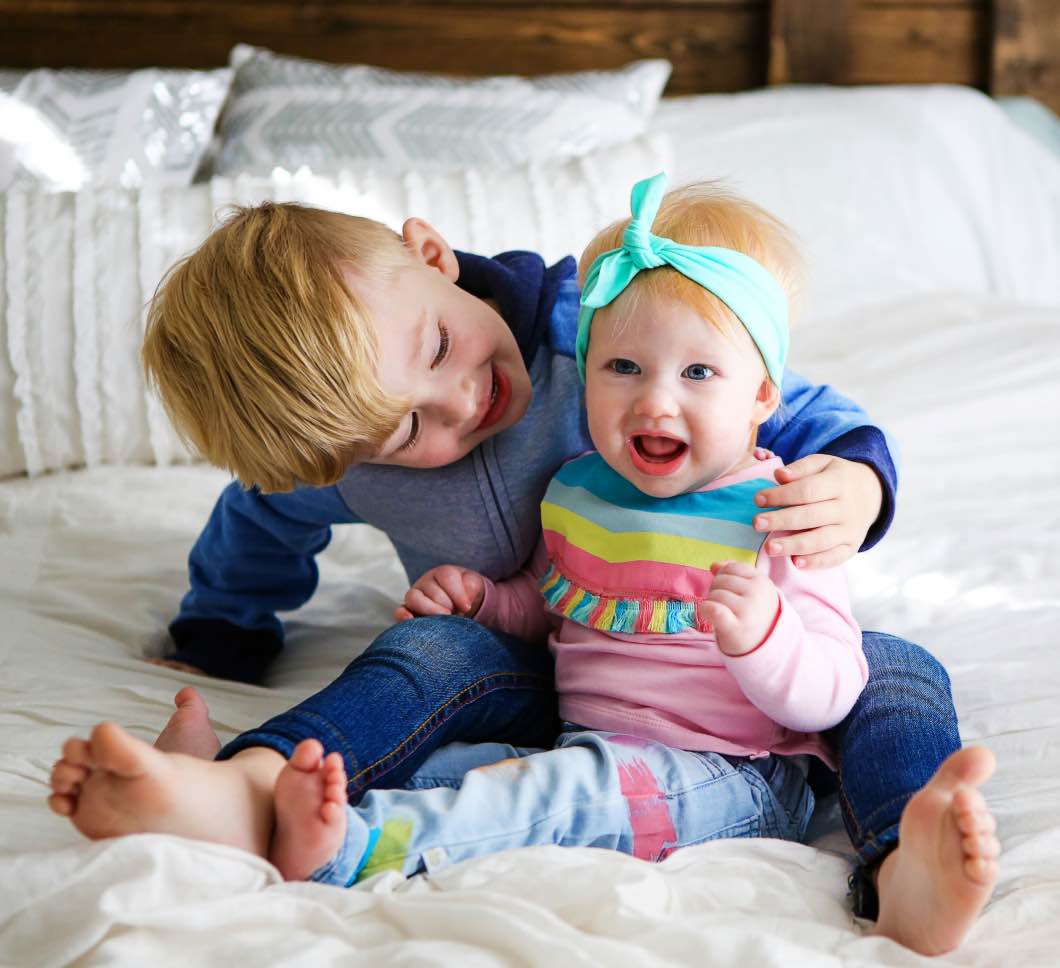 Happy Valentine's Day friends! If you're like me, then you're not a fan of laundry. I've come to hate it even more now that I've had Henley. Because she is the messiest kid in the history of ever! She likes to truly experience her food, which means it not only goes in her mouth but in her hair, her ears, under her armpits and absolutely all over her clothes. And you know me, I love buying her cute outfits- so what's a mom to do?
Getting Stains out of Kids' Clothes
Here's my little secret: I started using Persil laundry detergent and it gets the stains out for me. I don't want to waste time putting stain remover on the messes and letting it soak. So I just throw all of Henleys dirty, stinky, messy clothes in the wash together with some Persil laundry detergent and BAM! Sparkling clean. This outfit she has on above? She decided to cover it in strawberries the day before. But you can't tell can you?
Here's why- Persil Pro10 formula contains 10 components of clean. Those are:
Stain Fighting
Whitening
Brightening
Anti-Graying
Clean Rinsing
Freshness
Odor Fighting
Cold Water Cleaning
Fresh Scent
Fiber Care
In our happy little family unit we have: 1 messy eater, 2 workoutaholics, and 1 clean obsessed little boy. We need a detergent to meet all of our needs and Persil absolutely does that. I don't have to worry about our clothes' colors fading or our workout clothes still smelling sweaty.
Here are some coupons so you can try Persil for yourself! The best and easiest place to purchase Persil is at Walmart.