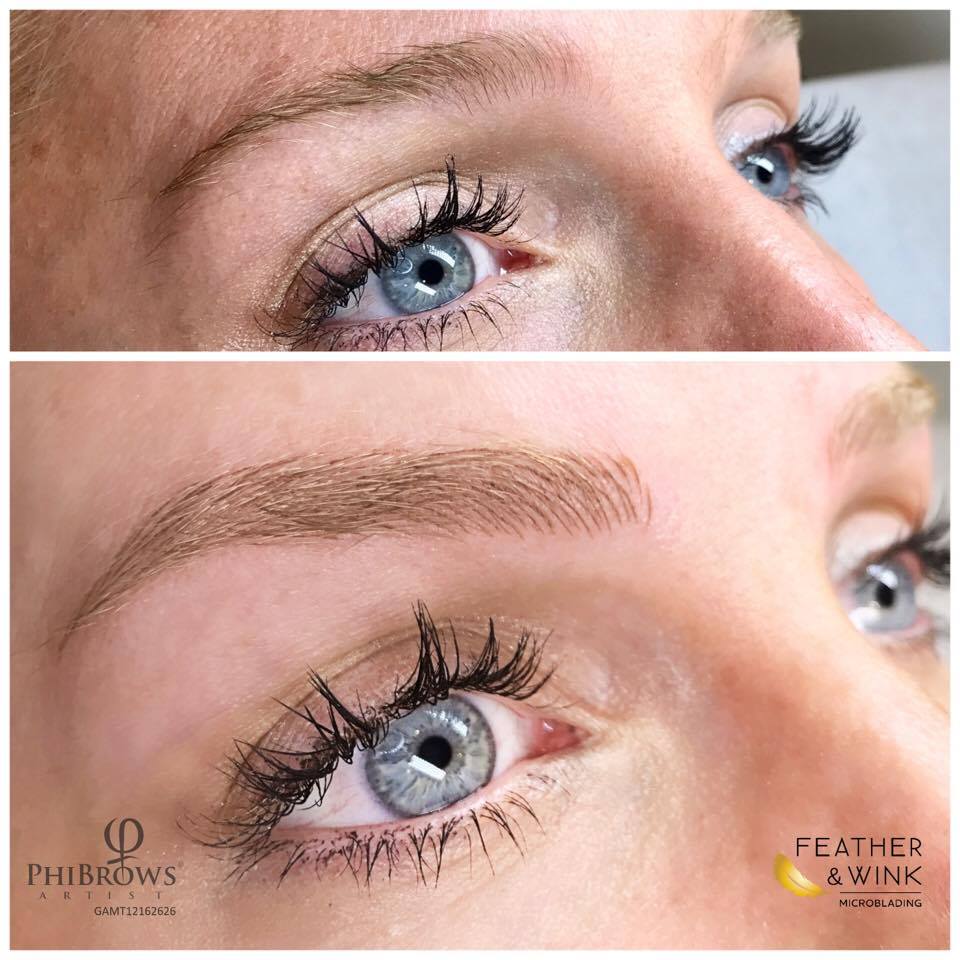 I have gotten SO many messages about microblading my head may explode. So here is everything you need to know, my before and afters, and more about the artist behind the brows!
Microblading- The Process and Before & Afters with Feather and Wink Microblading
First, let's talk about the artist behind the brows. Ya'll know I would't just go to anyone, especially if they are, in essence, tattooing my face! I heard about Melanie through a friend of mine, someone I trust completely. When she started raving about her skills, I knew she was the woman to go to. Melanie is the owner and artist behind Feather and Wink Microblading. Here's a little more about her:
Melanie's love of aesthetics came at a very early age from growing up in an environment steeped in European artistry. Born in Hungary, she moved to the United States as a young child. She later pursued her passion formally and became one of many artists in her family.
She was granted a triple scholarship to the prestigious Cleveland Institute of Art in portraiture and later studied Graphic Design. After graduating, she pursued a career in NYC and gained noteworthy positions in design and trend forecasting at several fortune 100 and 500 companies. She later wanted to move away from the hustle and bustle of NYC to fulfill a lifelong dream to live down south–in beautiful Georgia.
In this transition, it made perfect sense to bring her precise hand eye coordination and background in drawing the human face to a field where she could work with clients one-on-one and it immediately became a passion for her. She received her training from the world-renowned PhiBrows Academy. Her and her husband started a family and now have two young daughters, Luca & Lana, and their rescue dog named Hudson.
What this bio doesn't tell you is Melanie is so sweet and welcoming! You'll feel relaxed and ready to look fabulous as soon as you sit down in her chair. You can book through her website HERE.
Now about the process. I first sent a picture to Melanie of my eyebrows a couple weeks before our appointment. That way she could ink match my brows. The week before our appointment she sent me a before care letter that outlined everything I could and could not do to my skin before our appointment. This is to insure my skin and brows were at optimal condition for microblading.
My actual appointment took about an hour and a half. First, Melanie drew on my brows and made sure they were even with measurements and an app on her phone. Then she started microblading. As you can see from the video, she uses a handheld tool that scratches the ink into the skin. She does this in rows and several times to get the desired eyebrows.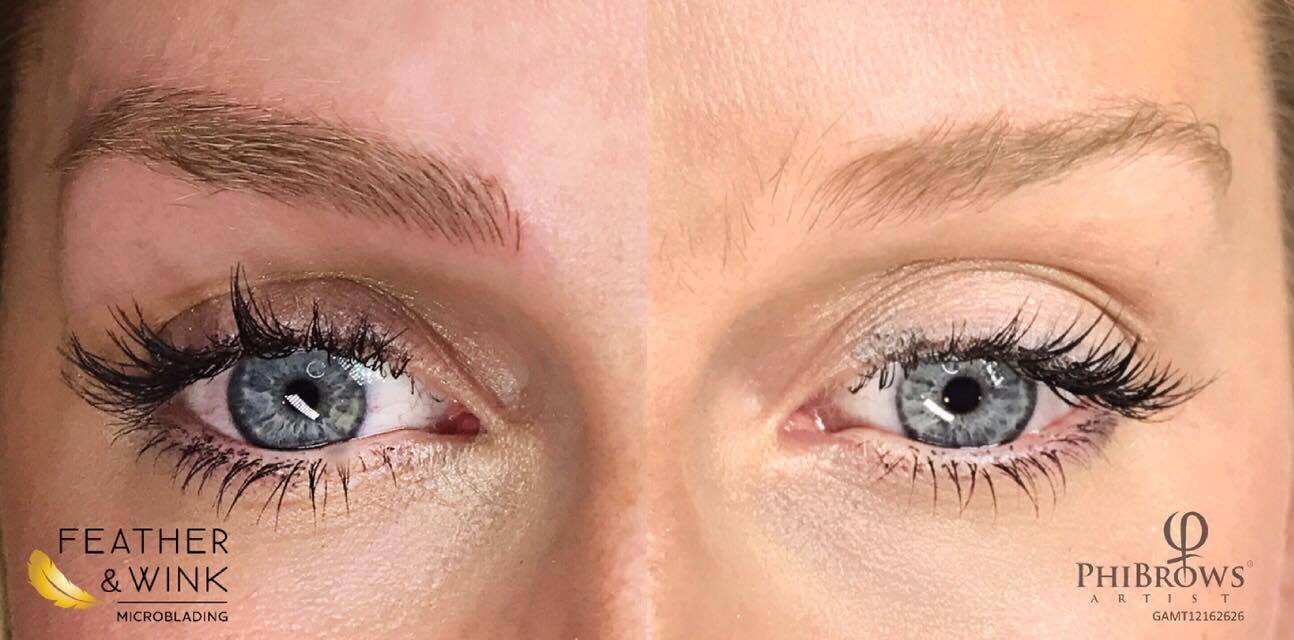 Microblading lasts 18-24 months. Can you imagine not having to draw in your eyebrows for 18 months?! It's only been weeks and I'm SO HAPPY! Haha more so because I can't draw even eyebrows to save my life, but it's also saved time for me. What questions do you have about microblading? Melanie or I will be happy to answer them!
You can find Feather & Wink: