This post is sponsored by Zappos. I only work with brands I love, so thank you for helping me to support them!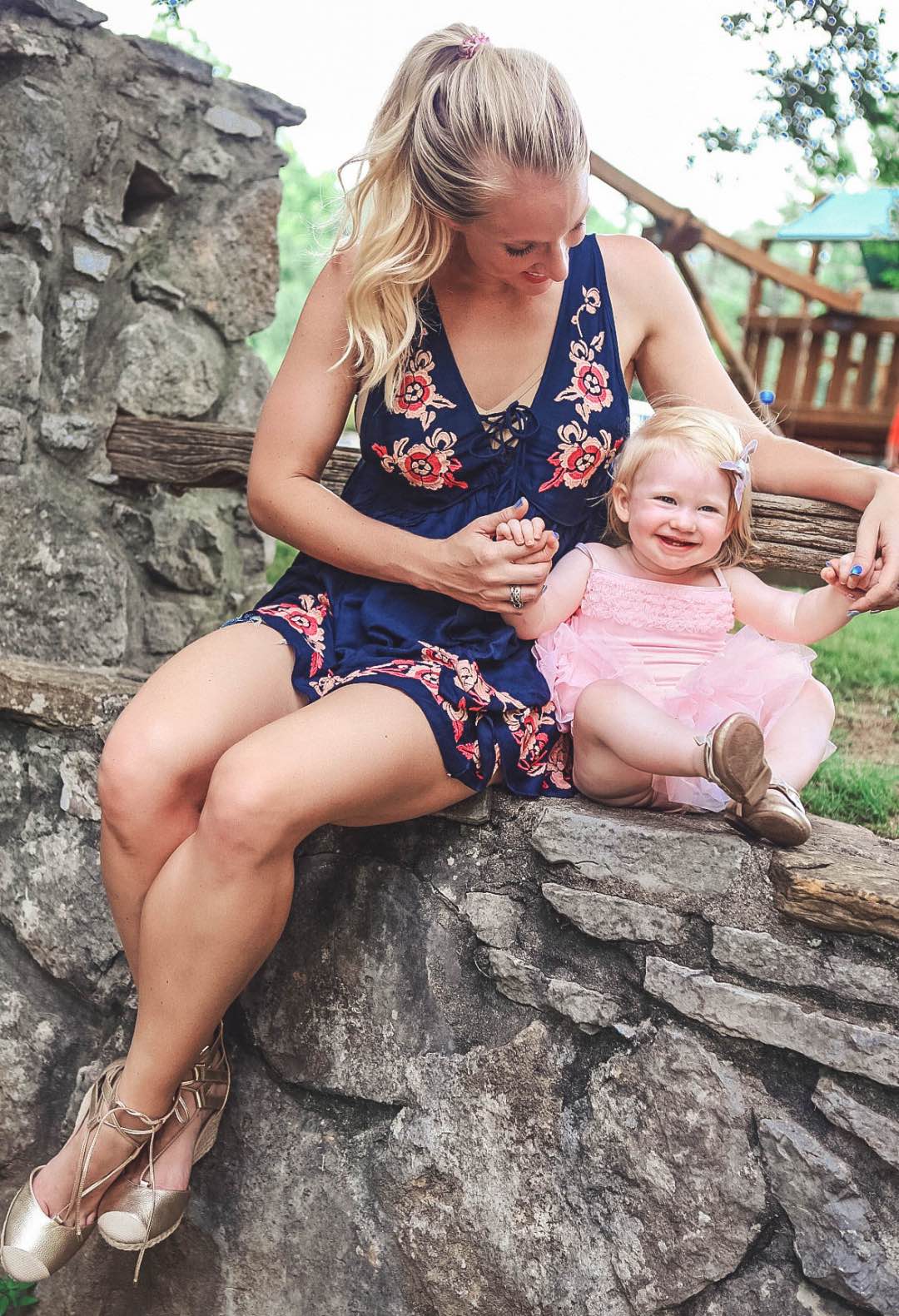 No surprise here, just having matching shoes fun with my littlest love! She's been dancing to music a lot around the house, and it made me think she was ready for her first tutu! I can't wait to put this little nugget in dance. I did dance as a kid, not necessarily well, but I loved it. I'm hoping she will as well.
Mother and Daughter Summer Matching Shoes with Zappos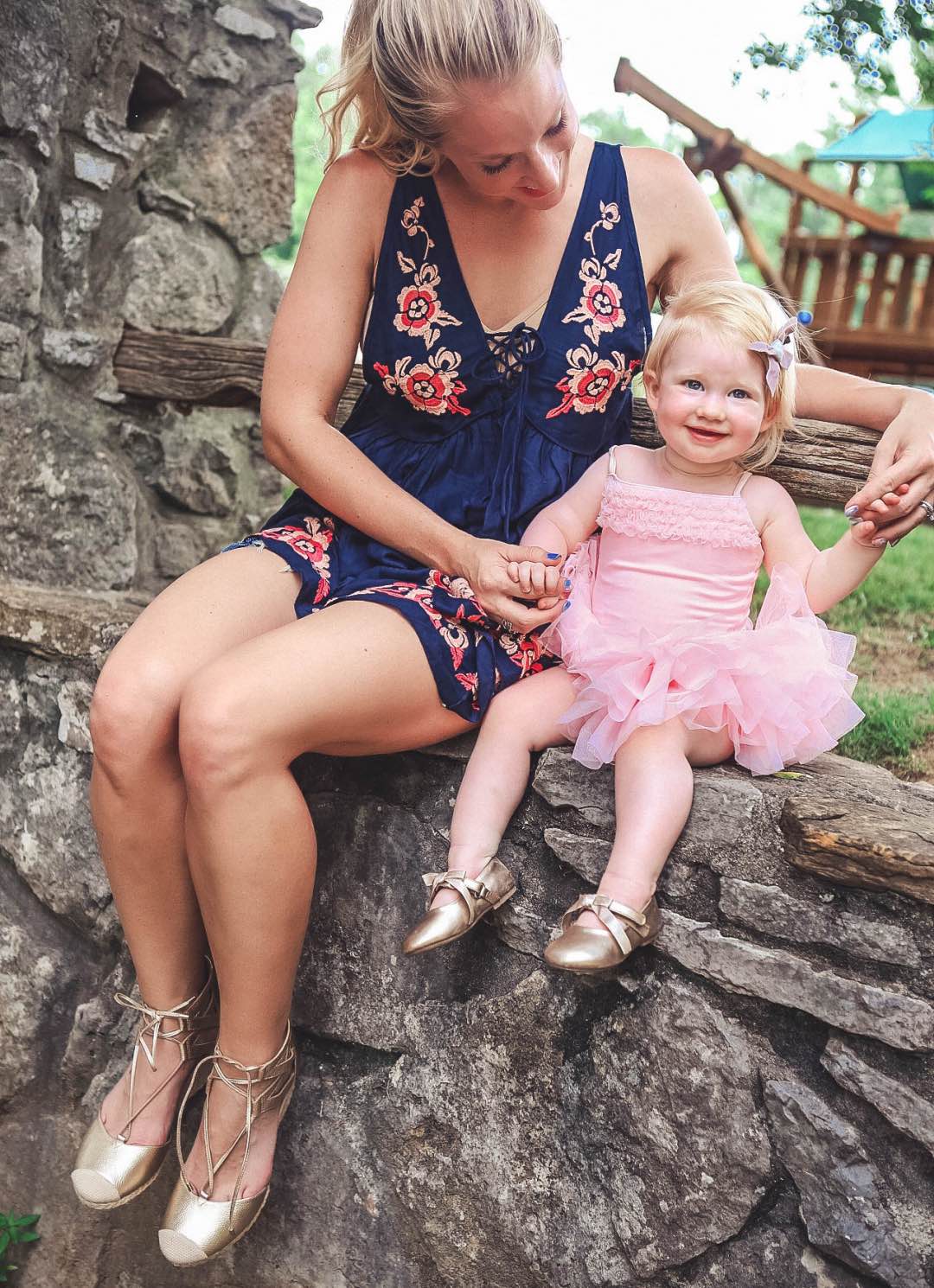 I got both of our outfits from my favorite online retailer- Zappos. Yes Zappos even has leotards and tutus for your little dancers! There were so many to choose from, but I wanted to start her off with a simple pink tutu dress. Henley absolutely loved it. She kept cooing "pretty" and smiling at everyone.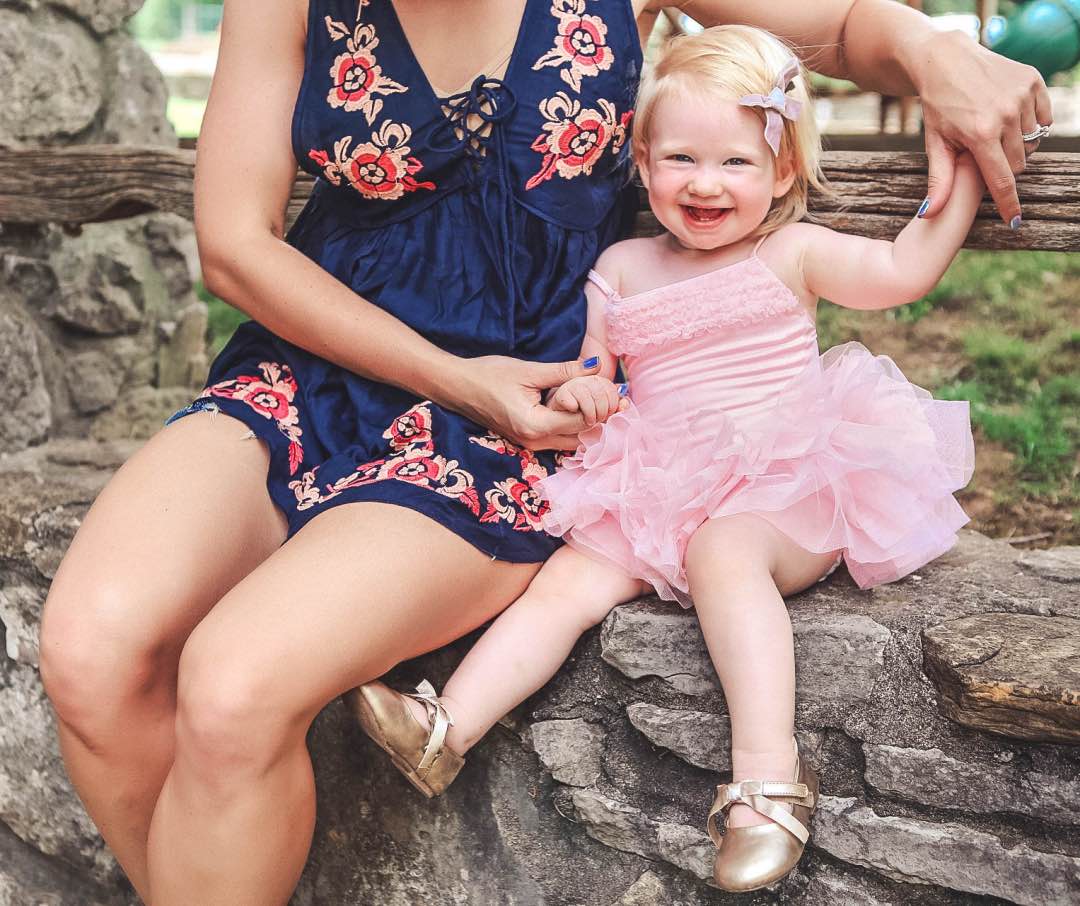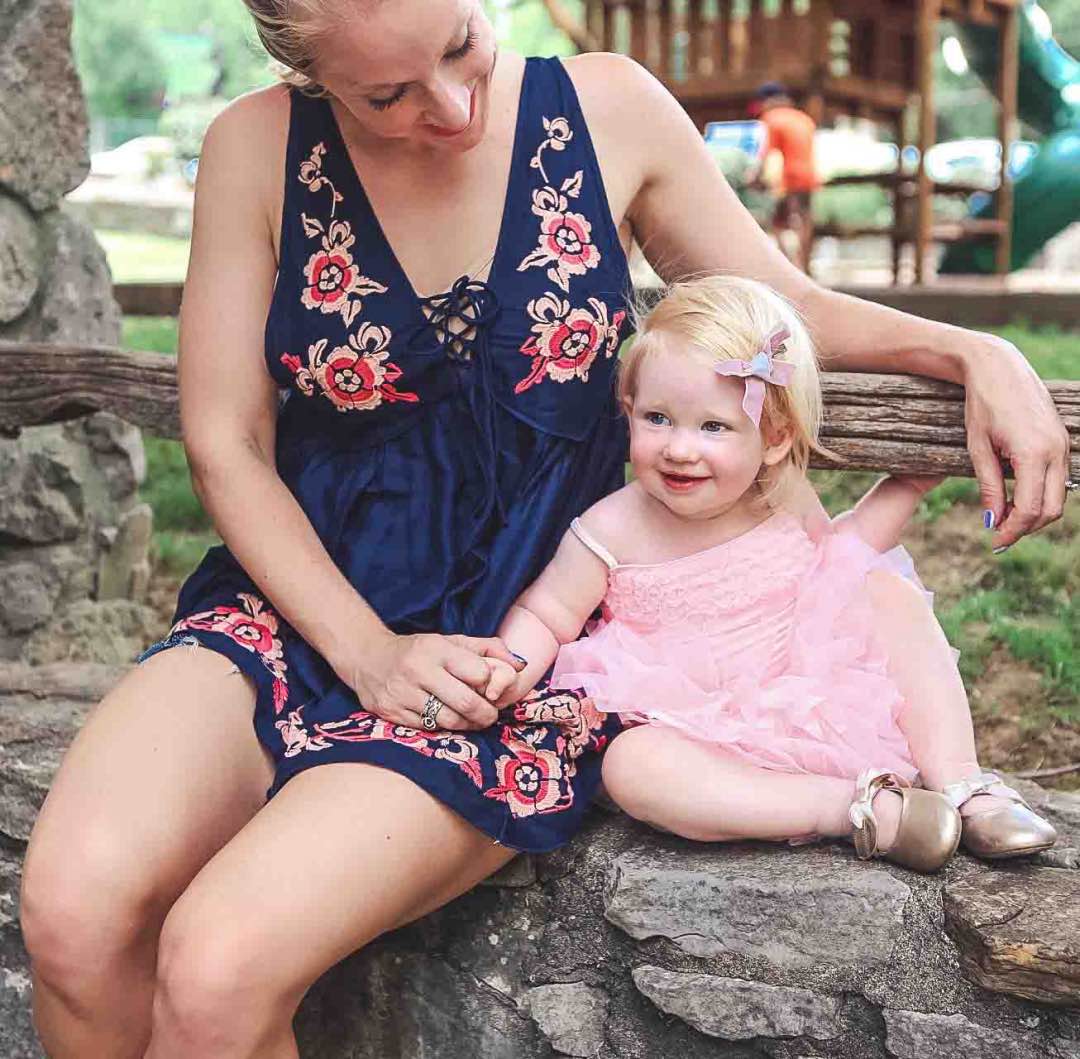 And you know I had to get us matching shoes! I badly needed a new pair of wedges so I picked out these gold babes. I found Henley these classic ballerina slippers that matched mine perfectly. The best part is they're super comfortable and she enjoys wearing them! That's saying a lot as girlfriend is super picky about her shoes. I wanted to match Henley, but I guess being an adult and wearing a ballerina outfit out in public is frowned upon. So I picked this Free People tunic with pops of pink instead. It's a great summer piece and will transition nicely to Fall with a brown leather jacket and some booties.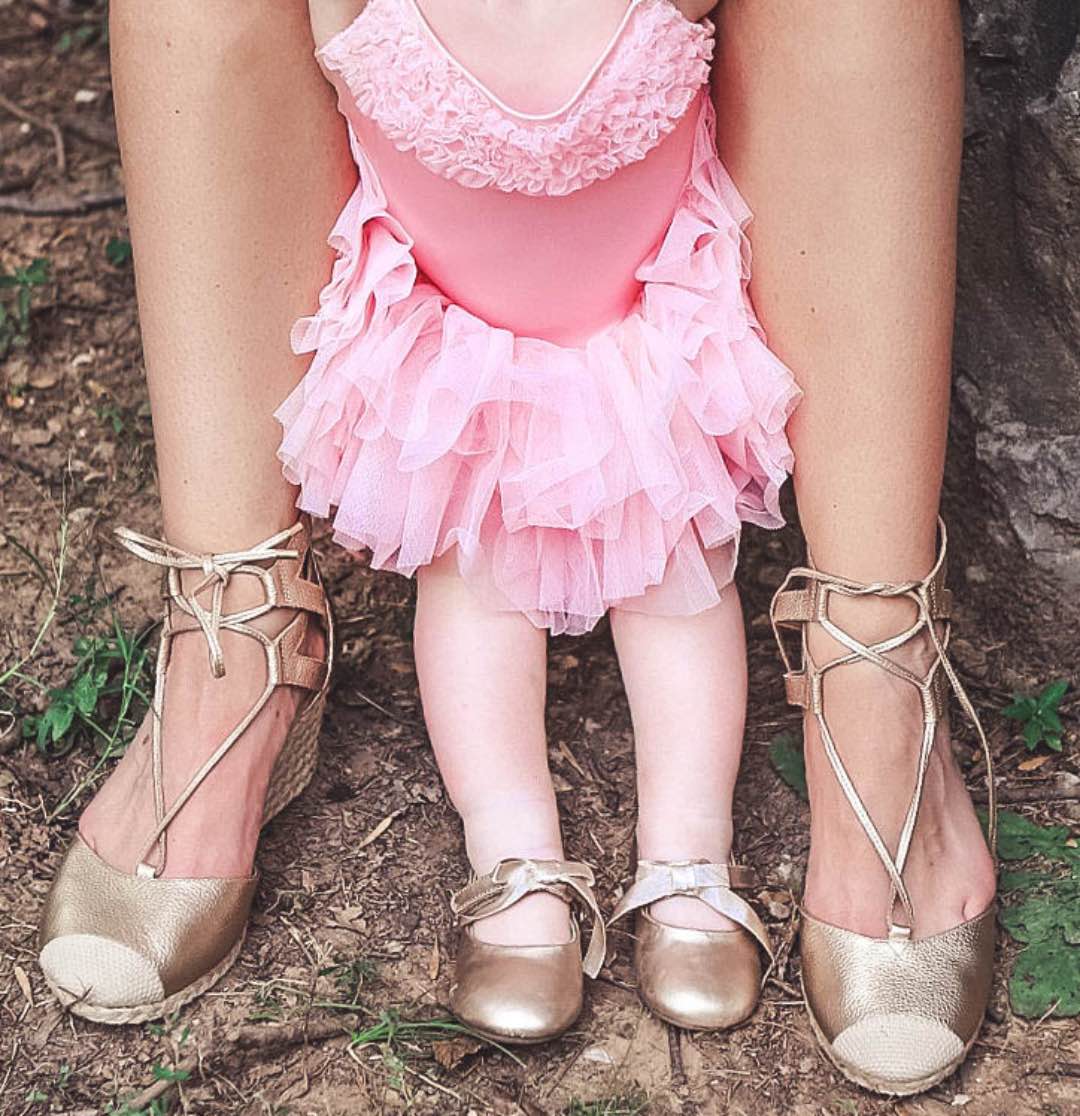 As always, I had a great experience ordering these fmatching shoes rom Zappos. My clothes showed up in two days and everything was nicely packaged. If I've ever had an issue with a package, Zappos customer service has been so good about getting my items returned ASAP. I absolutely love ordering and working with Zappos and will be a lifetime customer for sure.