The Best Watermelon Cocktail: Refreshing Watermelon Fizz
This post is sponsored by the Georgia Watermelon Association. I only work with brands I truly love, so thank you for helping me to support them.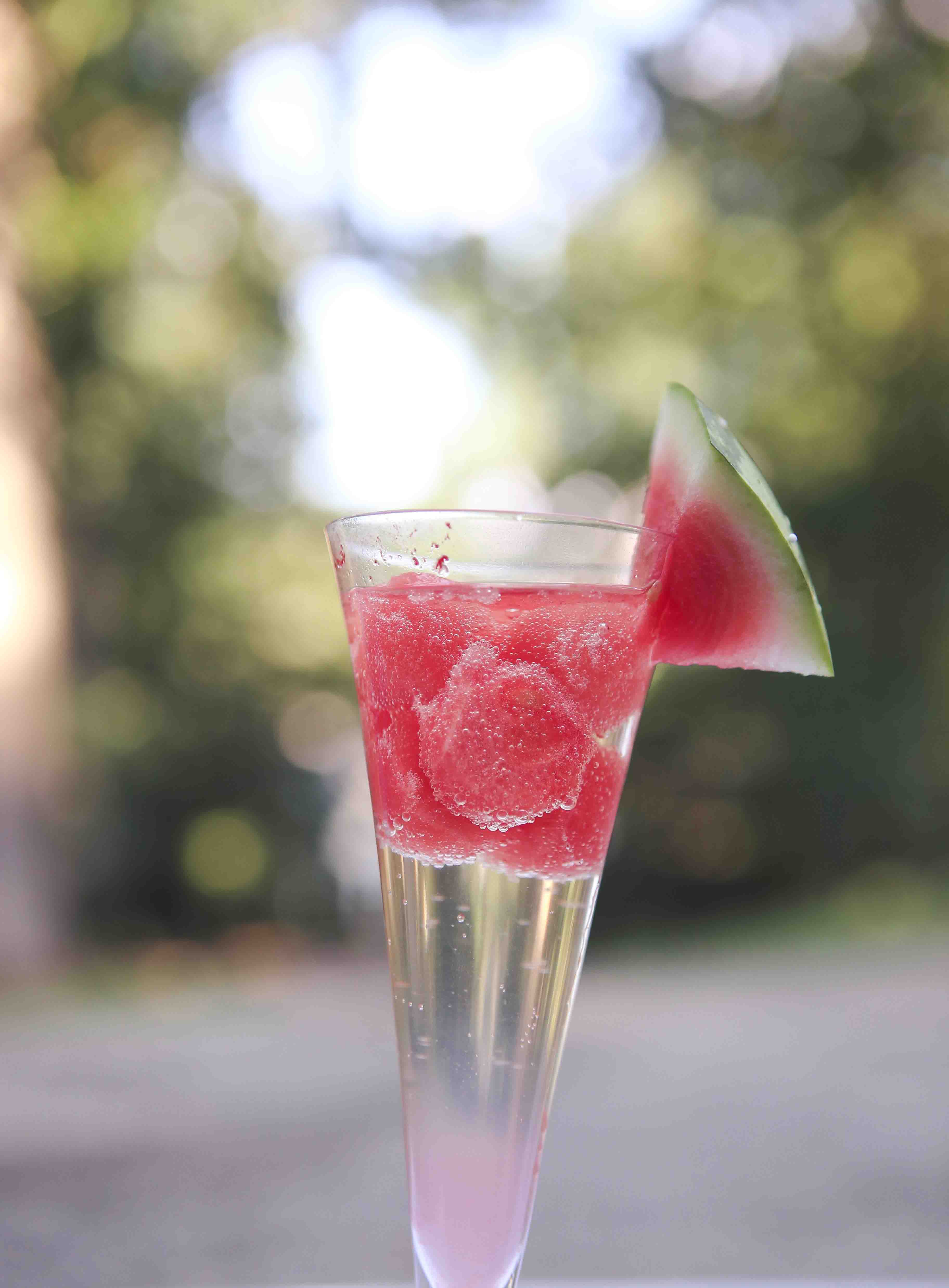 Since our trip to London, I have been on a total Prosecco kick. I love the light and crisp taste of Prosecco, but I wanted to put a southern twist on it. I added my favorite fruit, watermelon, to my favorite wine and TA DAAAA the best watermelon cocktail was born: The Watermelon Fizz. Here is my simple and easy summer recipe,
The Best Watermelon Cocktail: Watermelon Fizz Recipe
Ingredients For Your Watermelon Cocktail:
Fresh local watermelon
Prosecco
TBSP measuring spoon
champagne glass
How to make this delish watermelon cocktail:
Chill prosecco for at least 2 hours. Get out all of your champagne glasses.
Slice watermelon in half. Use the TBSP measuring spoon to scoop out little watermelon balls as shown above.
You CAN freeze the watermelon balls for an hour or more if you wish- it insures the prosecco stays cool for longer. You don't have to though!
Scoop at least 5 watermelon balls into each champagne glass, then fill up with prosecco.
ENJOY! It's the perfect hot weather drink.
Whether you're a cocktail connoisseur or just a person who enjoys a good drink, I promise you will enjoy this summer watermelon cocktail specialty. There is nothing sweeter or more fresh than a Georgia watermelon! Especially during the summer months. Add the crisp bubbles from Prosecco and you will wish you'd thought of this cocktail sooner.
Do you have a watermelon cocktail recipe you'd like to share with me?!