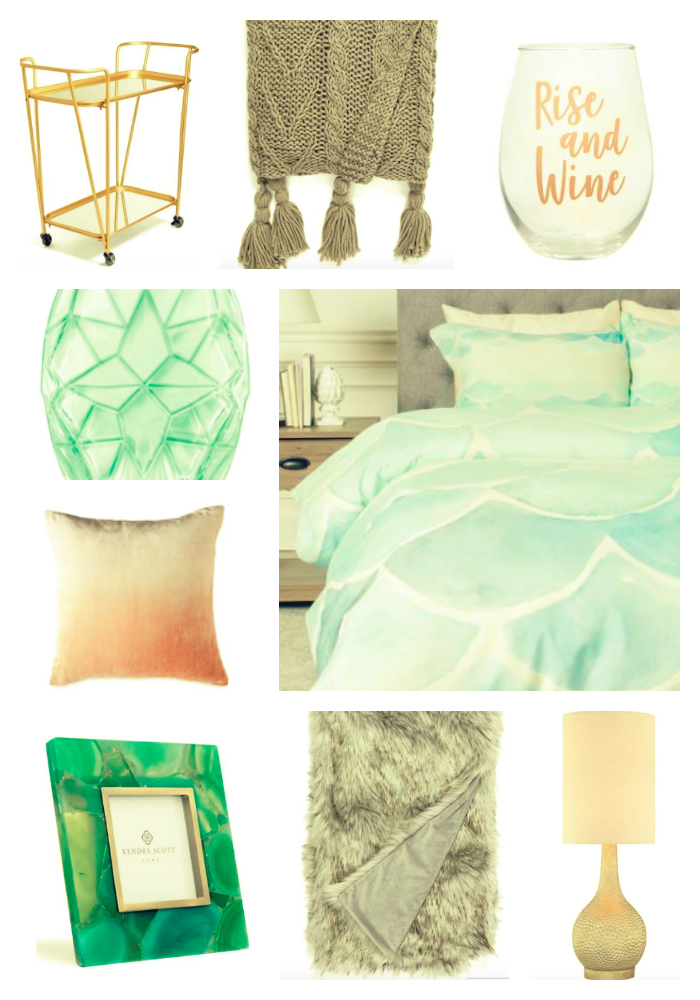 You may think you've shopped the whole Nordstrom Anniversary sale, but you're wrong.  The home section is my favorite part!  I'm actually redoing our bedroom, we've even bought a new memory foam mattress! Anyway, here is the new palette!  What do you think?? Don't forget about the $200 Nordstrom Giveaway HERE.
Nordstrom Anniversary Sale – Home
All of this is on its way to me, and as soon as it's setup I promise to post pictures for you to see!  I am super excited about redoing the bedroom, as I think it's so important to have a place the hubbs and I can relax.  Here are some of my other favorites from the Nordstrom Anniversary Sale.
Great Gifts 

Skincare FAVES 

My favorite mask is on SALE!  I used it in my Facebook video here.  This stuff makes your face feel so smooth and hydrated!  I've also been dying to try this oil that I linked, and I love that Sugar lip balm.
Makeup Must-Haves