This post is sponsored by American Tourister. I only work with brands I love, so thank you for helping me to support them.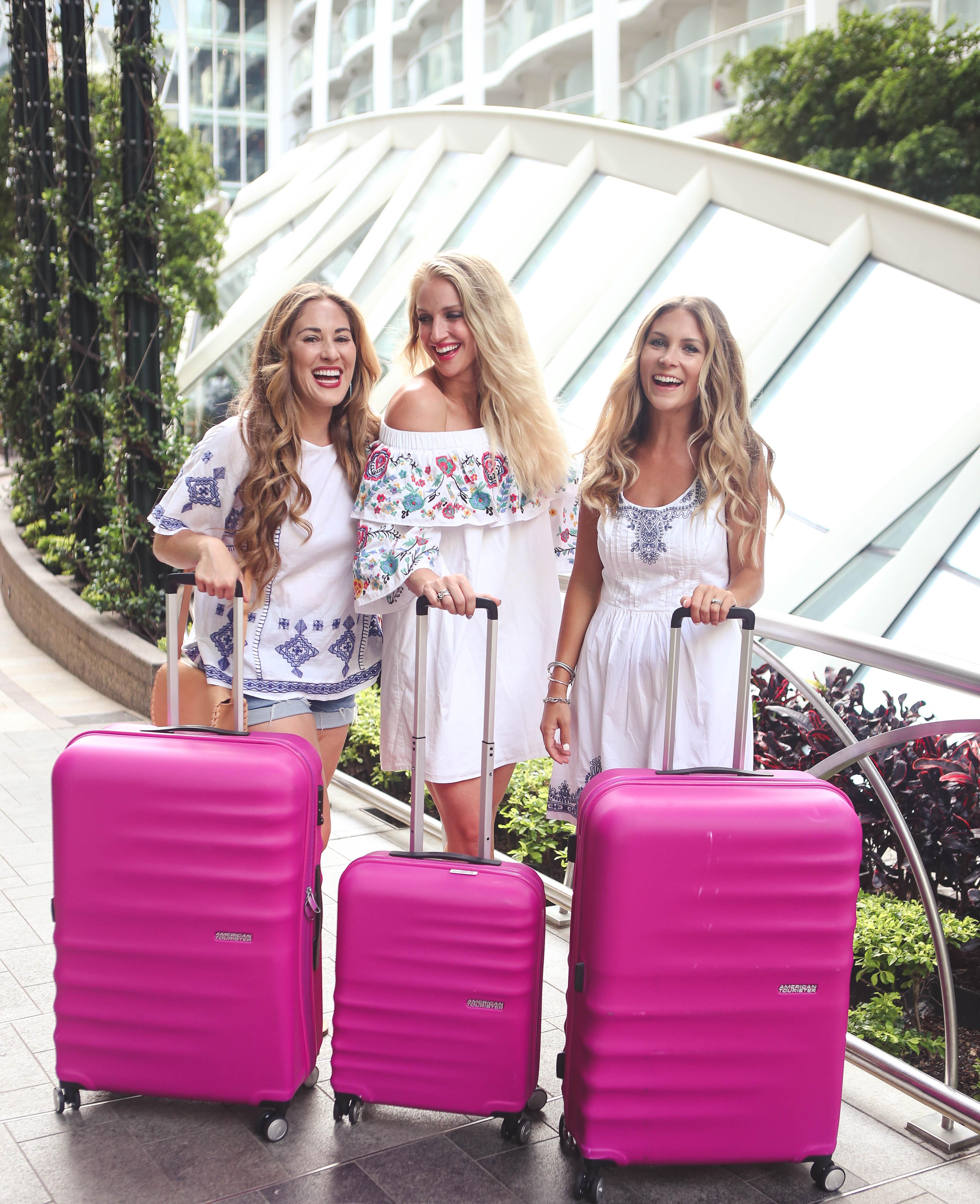 I travel with my kids so often, I almost forgot how to pack for a vacation with just adults! No pool toys, no diapers, no wipes needed. It was such a refreshing getaway, but i definitely forgot some much needed items. Which is why I put this packing checklist together!
The Ultimate Packing Checklist for Girls' Getaway
What you absolutely need for your girls' getaway:
Clothes, Undergarments etc…
Sunglasses, hat, shoes, jewelry etc…
A favorite face mask and hair treatment- you can do a spa night and try each other's favorite skin treatments!
Trashy magazines/books- what better way to kick back than with some funny mags and/or books to talk about and giggle over?
Comfy pajamas- comfort is key!
A bottle of wine (or several)
Portable speakers- jam out to favorites from the olden days.
Conversation starting cards- before dinner reservations, play a fun game of Heads Up or TableTopics
Instant Camera- let everyone take home some keepsake pictures from the trip!
I hope this packing checklist helps you pack for an unforgettable trip away! I had to highlight this new luggage I received, as I am absolutely loving it. I have the American Tourister Wavebreaker 20″and 28″ in Hot Lips Pink. This bright color is so me! Both suitcases are hardshell and scratch resistant, which means they can put up with my excessive travel schedule. I also appreciate that each suitcase has dual multi-directional wheels, as it makes navigating the airport so much easier! The 28″ also has a lock! Hudson has been begging me for his own suitcase, so I think I'm going to have to get him his own American Tourister. I love the Disney collection you can see here.
You can find American Tourister:
Is there anything I missed in my packing checklist?! Let me know in the comments below!