Traveling to London with Kids featuring the Grosvenor House Suites by Jumeirah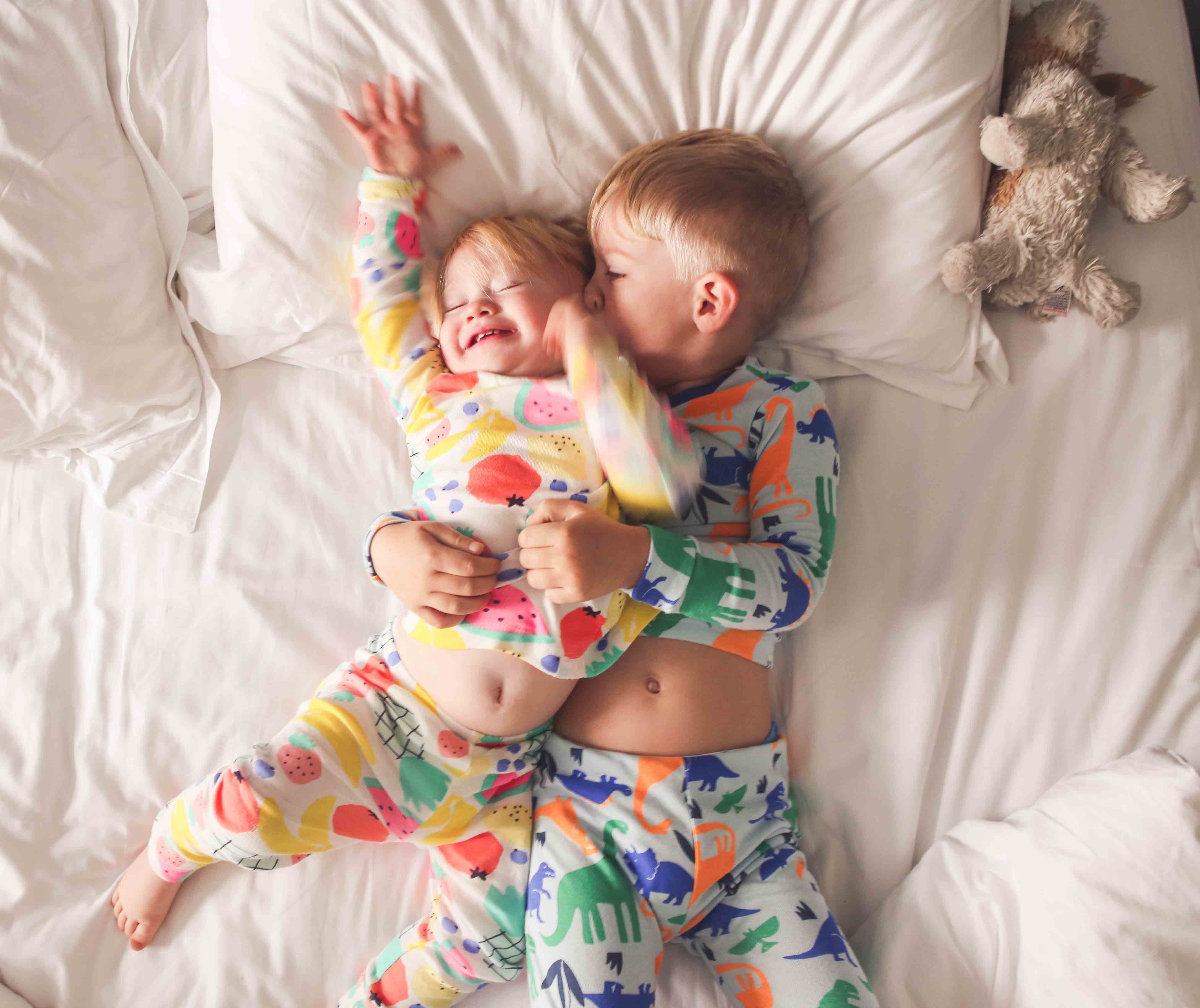 London was, by far, my favorite trip this year. If you follow me on Instagram, you know why. I'm going to do 2-3 posts on it because there's SO much to tell y'all about! I'll start with the beginning of our London with kids trip and our 2 days at the Grosvenor House Suites By Jumeirah.
Traveling to London with Kids
It all started with an overnight flight from Atlanta to London Heathrow. The kids slept like champions, but the nanny and I had a hard time sleeping on the plane. By the time we deplaned and cabbed it over to the Jumeirah, I was running on fumes. Dan, one of the concierges (and a fantastic help throughout our trip), said "Hello Mrs. Hughes, let me takes those bags and we'll get you settled." Seeing how jet lagged and exhausted we were, the Jumeirah whisked us upstairs for a quick breakfast then put us in a room to nap in until our actual suite was available. The kindness, professionalism, and superb service set the tone for our entire stay.
After a three hour nap we were ready to take on the city, so we all headed out to see what London with kids had to offer. I had no idea how ideal the location of the Jumeirah Grosvenor is! It's right across the street from Hyde Park. If you've never been to London with kids, Hyde Park is like the cleaner, prettier version of Central Park in New York. It also houses Kensington Gardens, the Orangery, the Diana Memorial Playground, a lake, and much more for the whole family. Surrounding the Grosvenor House Suites is superb shopping and some delicious cafes and restaurants.
While we were napping, Dan scheduled us a late afternoon tea at Sketch and then recommended the toy store Hamley's for the kids afterwards. It was the PERFECT intro to London with kids. Sketch is this divinely furnished tea house with delectable sandwiches and desserts. Hudson thought he was so fancy and kept trying to drink with his finger in the air- so cute. Then we went to Hamley's and spent a good two hours there. They have four floors of toy fun, with actors, dancing, and tons for the kids to play with. If you saw my IG stories, you saw Henley's epic dance off with Captain Hook. We finished the day walking the gorgeous gardens in Hyde Park, then headed back to the hotel for room service and a good nights sleep.
The rooms in the Jumeirah Grosvenor were MADE for families traveling. We stayed in a two bedroom suite and it came equipped with a tv in each room, a living room with a large dining room table, a stocked fridge, a washer and dryer, and all of the kitchen essentials needed if I wanted to cook the family dinner. Each room had its own separate bathroom, which came with a large sauna tub AND shower. The bedrooms have king-sized and extremely comfortable beds. I need to highlight the comfy beds again, because the kids slept 14 hours that first night, and the nanny and I both slept 12. They also set up a crib for Henley and had robes for each of the kids! Not to mention keepsake bears for each of them to take home. I'm telling you, the service was bar none.
After our magical night of sleep, we spent the whole day exploring Hyde Park, Kensington Gardens, and the Diana Memorial Playground. We all had a blast!! I specifically enjoyed the Diana exhibit, while the kids went crazy for the playground. It's actually a pirate ship, with a splash pad, smaller hidden playgrounds, and a large sandbox. We then ended the day with some candy shopping at Selfridges! The next day we headed to Cornwall.
I was honestly sad to leave the Grosvenor House Suites. Never before has a hotel made me feel so comfortable and well taken care of!