This post is sponsored by Oxygen Beauty Spa. I only work with brands I love, so thank you for helping me to support them.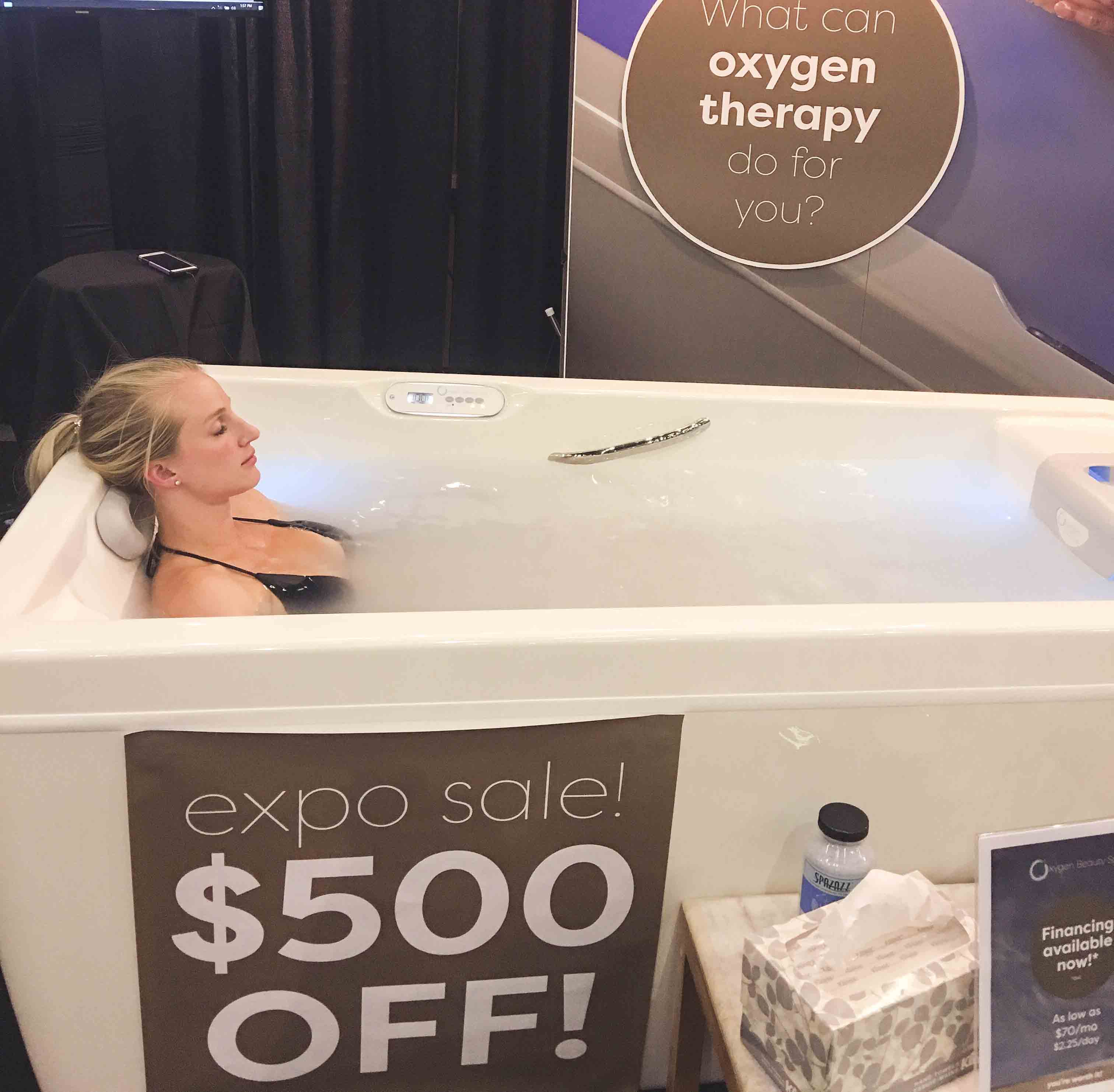 So I've been talking about our home renovation for a little while now. We've been in this house coming on two years and we finally have the bandwidth to start updating room by room. One of the things I am dying to get my hands on is our master bathroom. I really want a relaxing place for the hubbs and I. More like a spa than a bathroom is my goal. So when I was asked to try the Oxygen Beauty Spa I jumped at the chance!
My Awesome Oxygen Spa Experience
There's a reason why this oxygen spa has been shown on 11 Alive, Blogher, and SO many beauty blogs- it actually works! Let me tell you a little about this oxygen spa experience. The Oxygen Beauty Spa is a self-contained tub that can heat to 100-104 degrees Fahrenheit. Think of a hot tub, without the jets. Instead of jets it pushes tons of micro-oxygen bubbles through the water. These micro-bubbles help to cleanse the skin, remove free radicals, increase hydration and skin elasticity, stimulate collagen production, and help ease inflammation. I went on IG stories after going in the spa and so many of you commented on how great my skin looked! I felt rejuvenated and refreshed after my soak, and my skin definitely felt more hydrated. What my moms will all appreciate is this: you only need 20 minutes in the micro bubbles to see the full effects. Even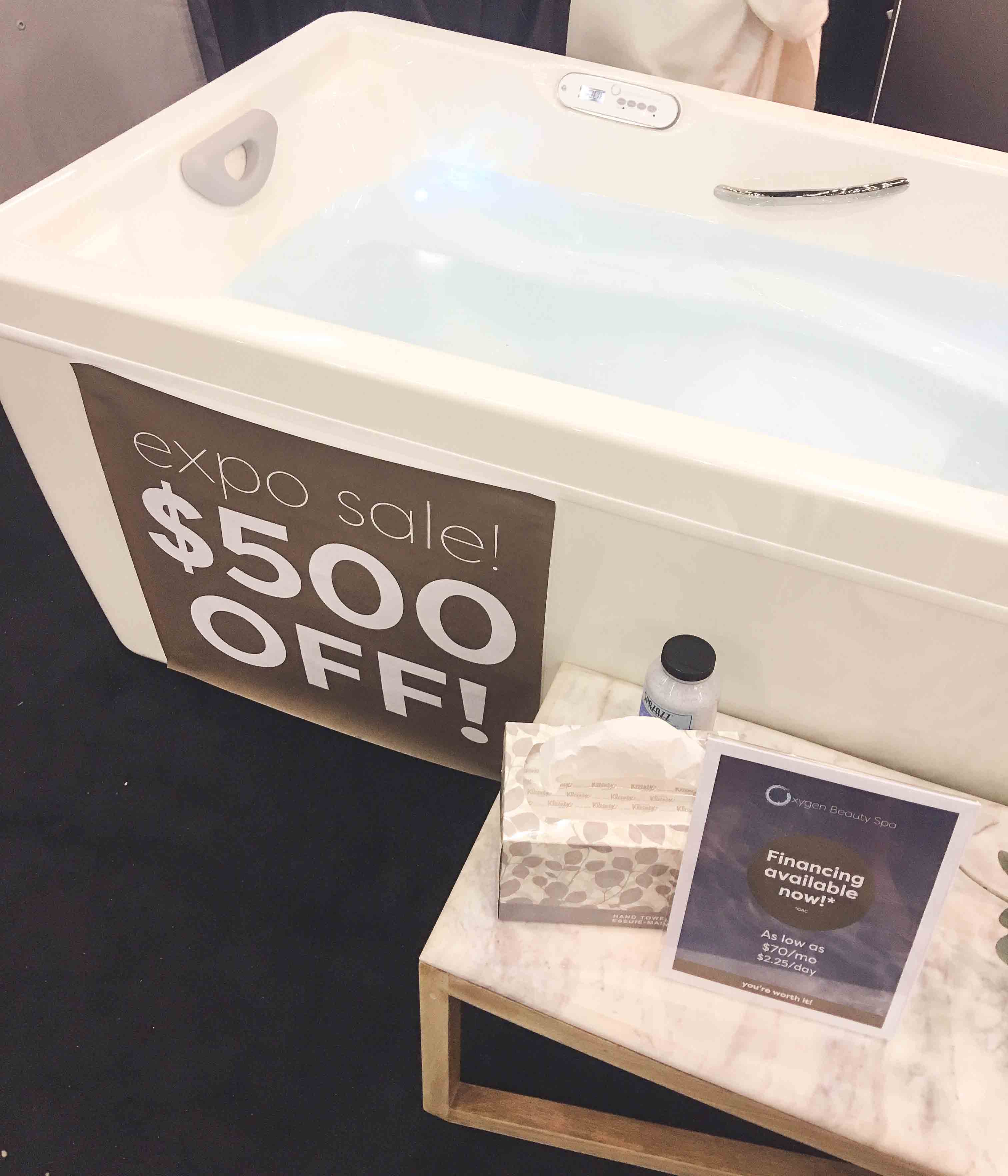 I am BEGGING my husband for an oxygen spa for our bathroom this year. It would be the perfect addition! I know he'll be concerned about upkeep, but it's pretty simple. It has a filter and two canisters that need to be refilled every couple of months. Thats it! Even he can't say no to that, right? Also, what's my limit on what I can ask for for my 30th birthday? Hahaha! But in all seriousness, I so enjoyed my time in the Oxygen Beauty Spa and I can't wait to have one of my own.
What about you? Have you tried an oxygen spa before? Do you own one? Let me know in the comments below!