This breast cancer awareness post is sponsored by JCPenney. I only work with brands I truly love, so thank you for helping me to support them.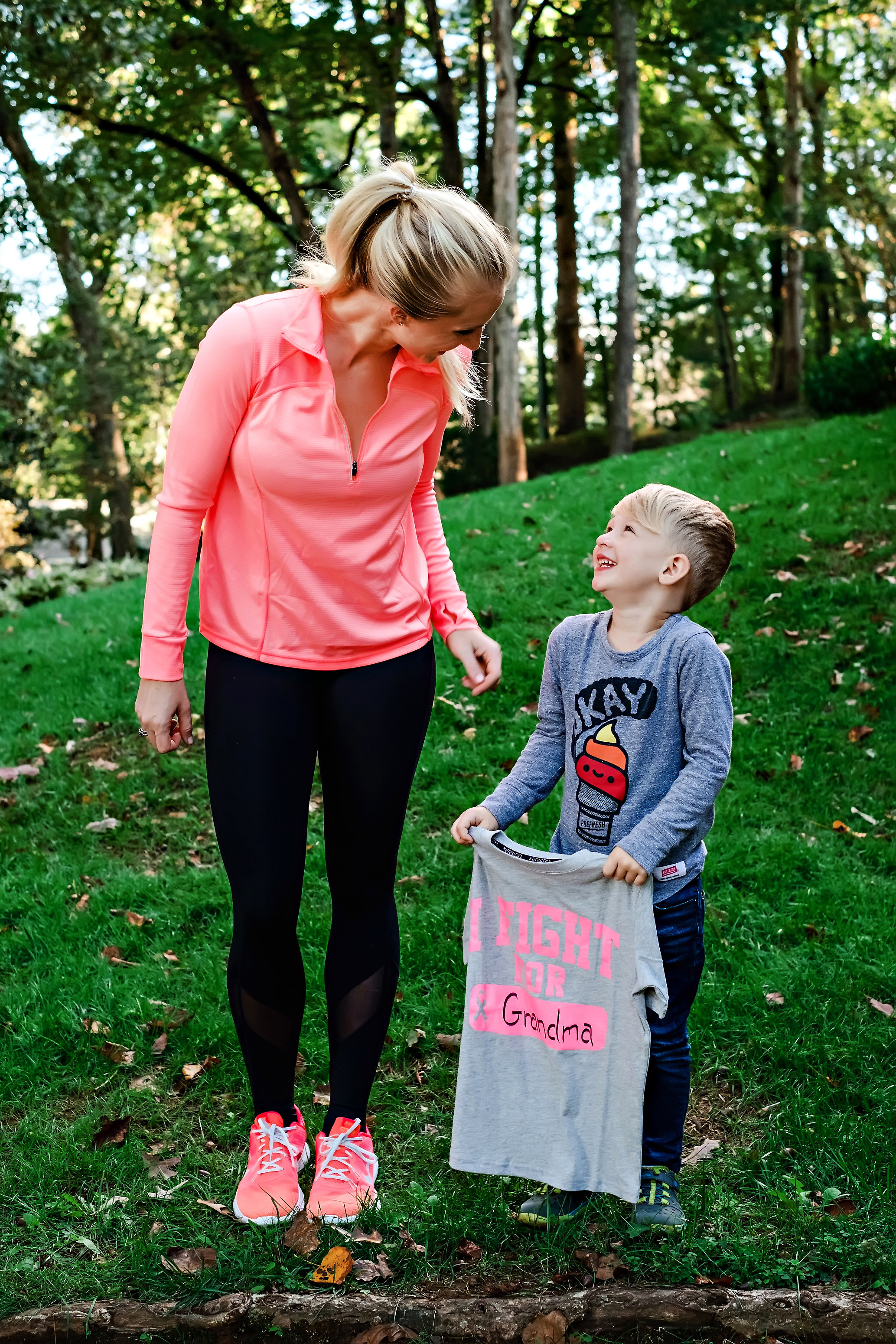 Every October, since I started this blog, I've talked about Breast Cancer Awareness. It is a cause that is very near and dear to my heart. My grandmother and aunt were both diagnosed with breast cancer. They both beat it, and I have always wanted to support the further research and elimination of this awful disease.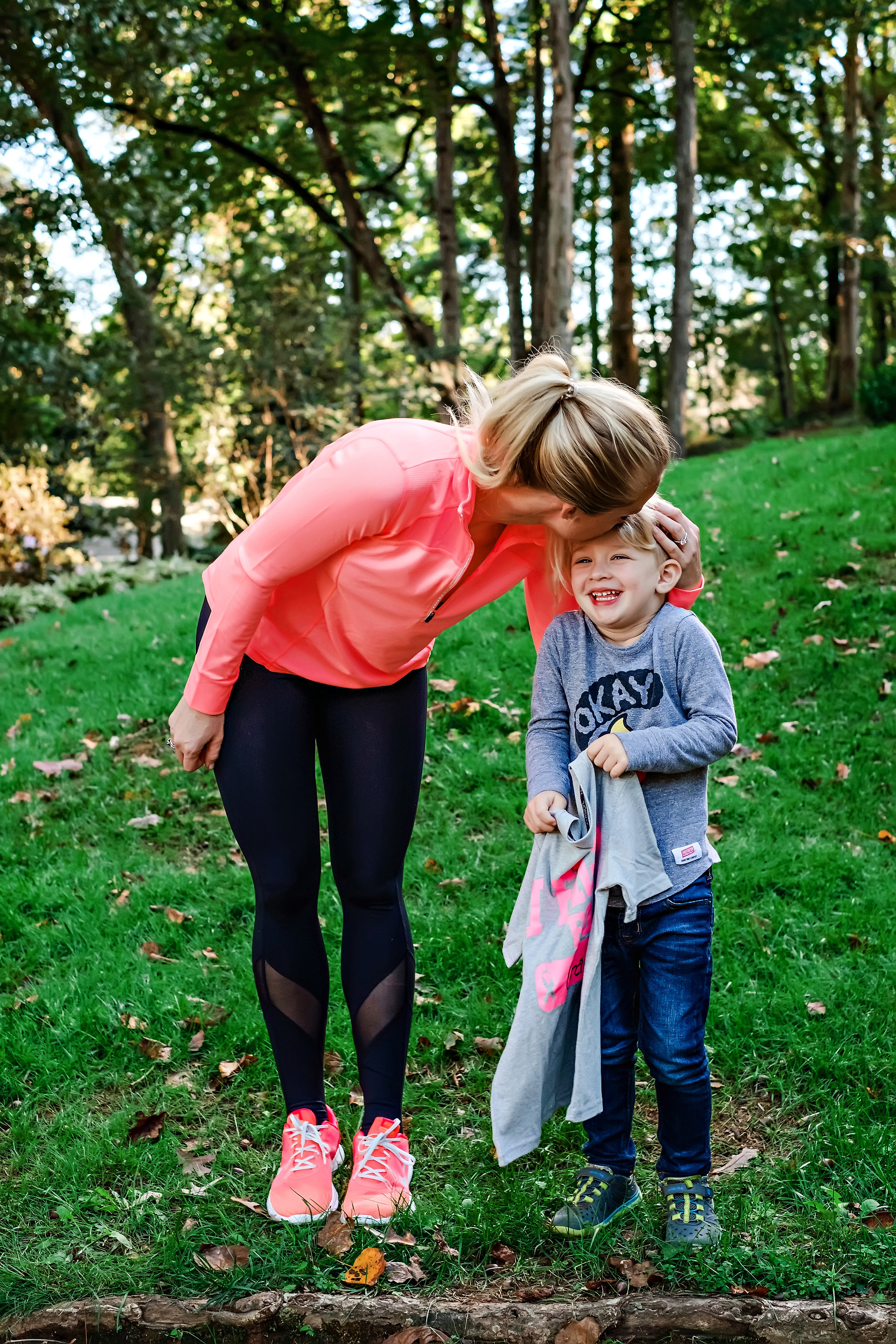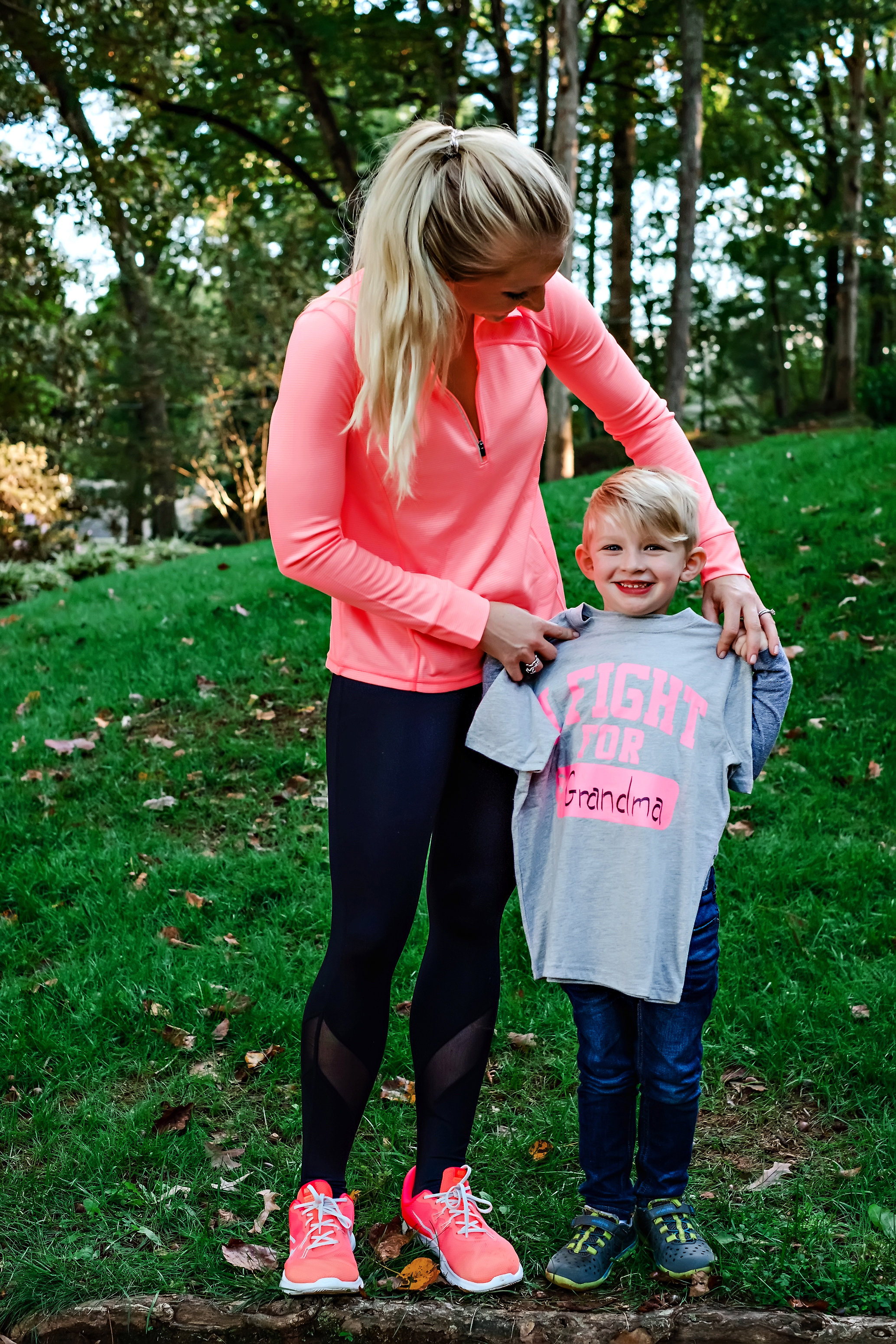 One of my favorite companies, JCPenney, has joined the fight against Breast Cancer, and I am so excited to be partnering up with them to support this Breast Cancer Awareness cause! This year, you can shop the Xersion Race Together Collection, which is dedicated to support Breast Cancer Awareness.. I'm wearing the Xersion Quarter Zip Pullover. It's this great bright pink color and has a ruching in the back for extra ventilation.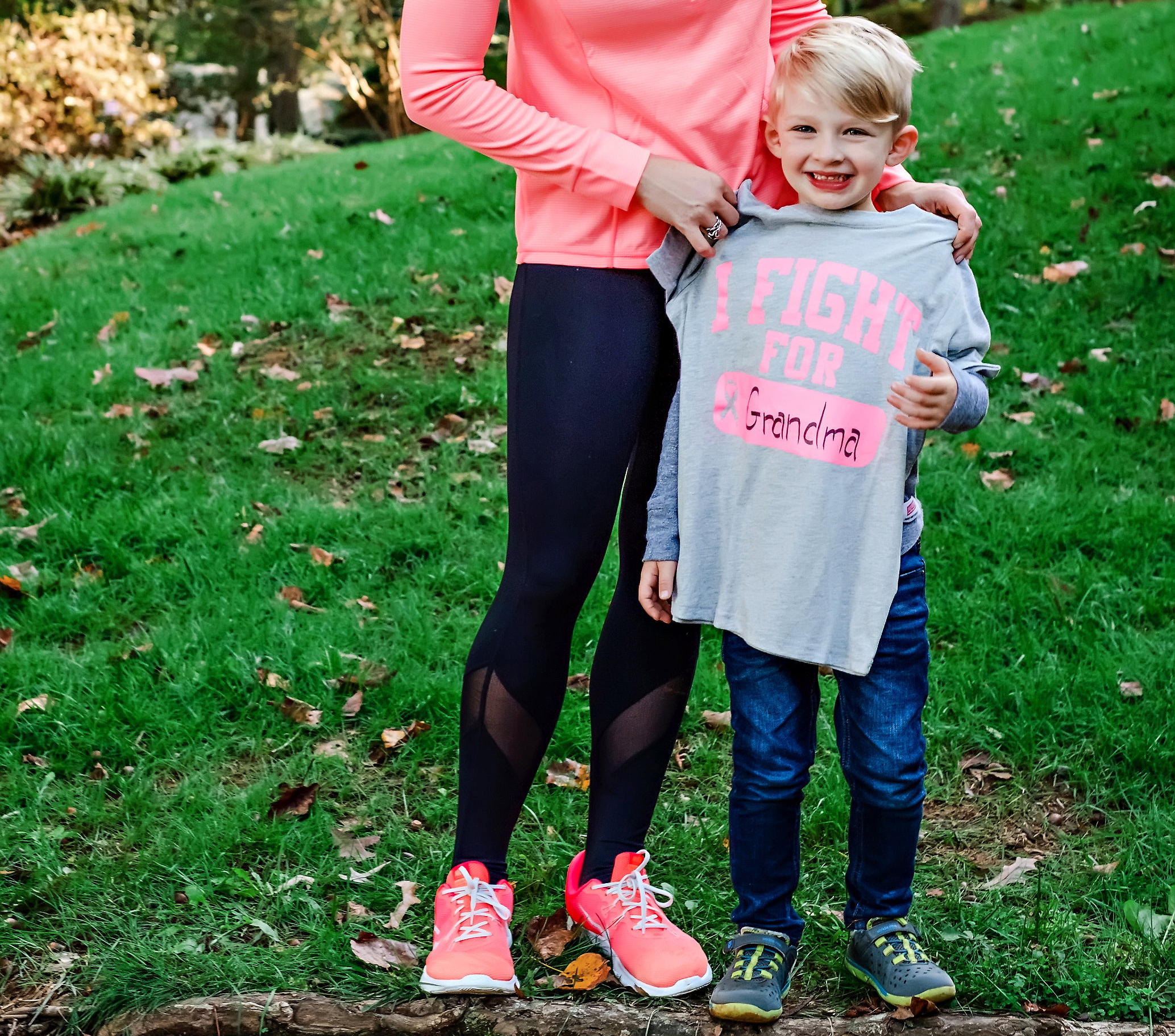 Hudson is wearing the Xersion Graphic Tee. As you can see, we wrote Grandma on this shirt (you can personalize it with whoever you want!). My grandmother actually passed away this year. The same one that beat breast cancer. The last time I saw her she said she was so proud of all the hard work I'd put in and the good work I was doing. I can't tell you what that meant to me. I know continuing to support and bring awareness to Breast Cancer would make her happy. This is for you Grandma!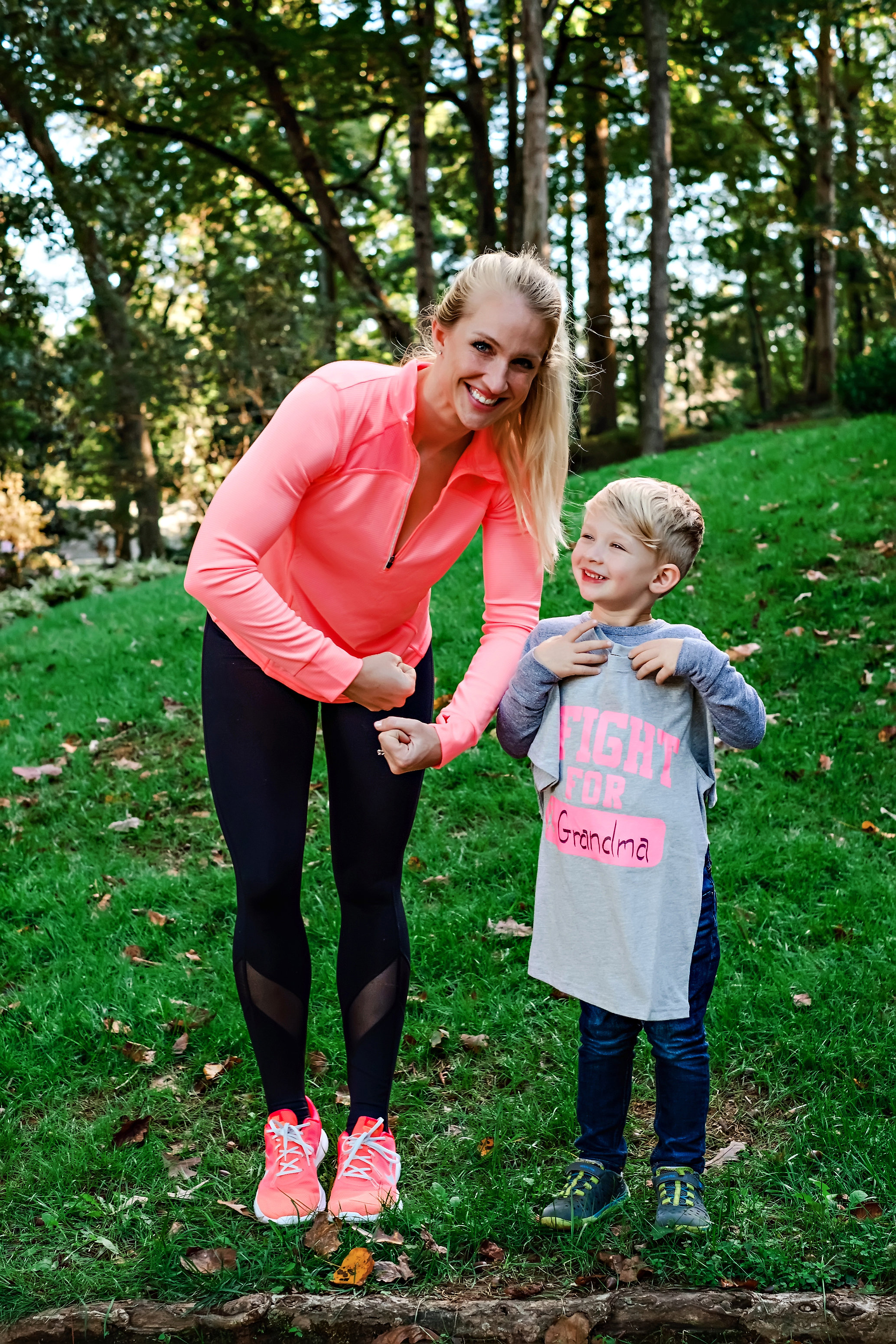 For each item sold of the Race Together Collection from now through 10/31, JCPenney will contribute $1 to the American Cancer Society, up to $100,000. Other ways you can support JCPenney and Breast Cancer research is by visiting The Salon by InStyle inside JCPenney and donating during your blowout, or by finding your perfect pink lip color at a Sephora inside JCPenney! Help us help those suffering from Breast Cancer.
chtp.co/JCPRaceTogether