This toddler shoes for girls post is sponsored by Wolverine. I only work with brands I truly love, so thank you for helping me to support them!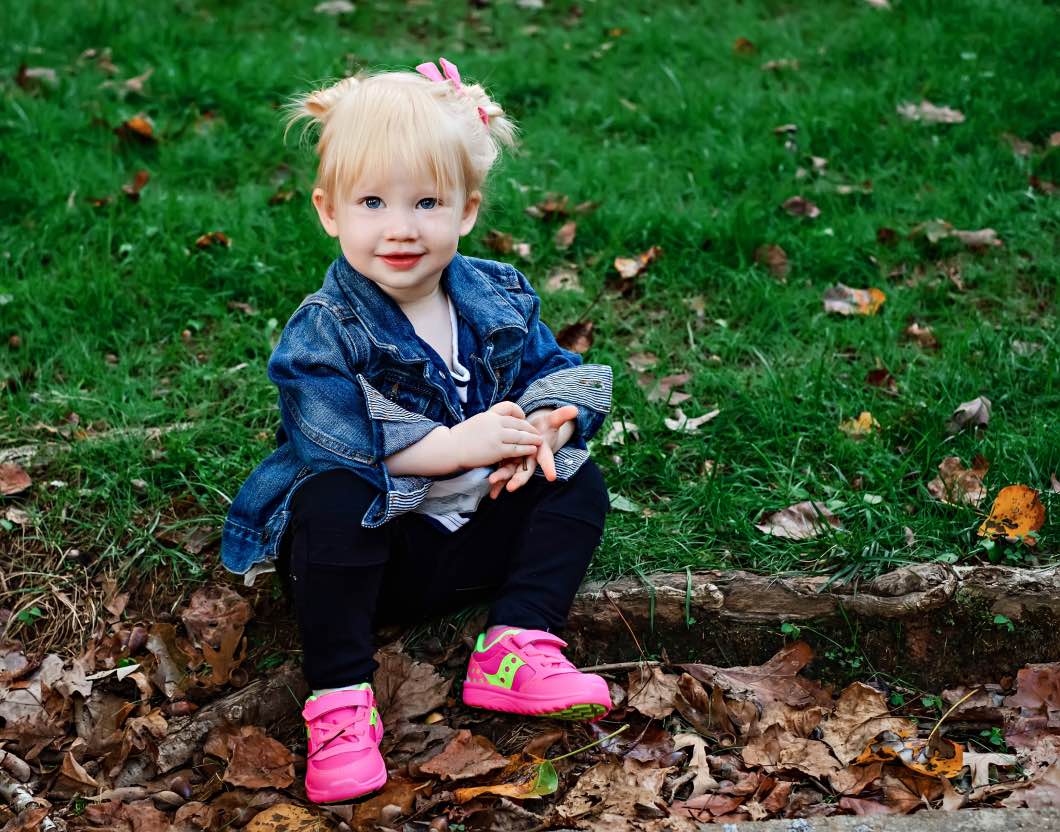 I've been a Saucony lover for a loooong time. They've been one of my favorite running shoes since college! If you saw this workout video on IG, you may have noticed my new berry Saucony kicks! The color is perfect for Fall/Winter. They match a lot of my leggings, and also look cute with jeans etc. I honestly had no idea they made kids shoes, or I would've bought a pair for Hudson a long time ago. I'm especially obsessed with their new Monster line for the kids though. Look at Henley's toddler shoes for girls! She loves wearing her new kicks and kept saying "pwetty mama!"
The reasons why I love Saucony for my running shoes, are exactly why I love them for my kids' shoes! These toddler shoes for girls have flexible yet cushioned soles to support their still growing feet. They're extremely lightweight as well, so Henley can pick up those little legs and run wild. Plus, I just love the style. The bright pink and lime green is SO her, and the backs have little monster faces! They're just so cute!
If you want some other Saucony shoe recommendations I love these for moms, these for preK boys, and these for toddler girls. What styles and colors are your favorite toddler shoes for girls? Let me know in the comments below!