This electronic toy post is sponsored by WowWee. I only work with brands I love, so thank you for helping me to support them!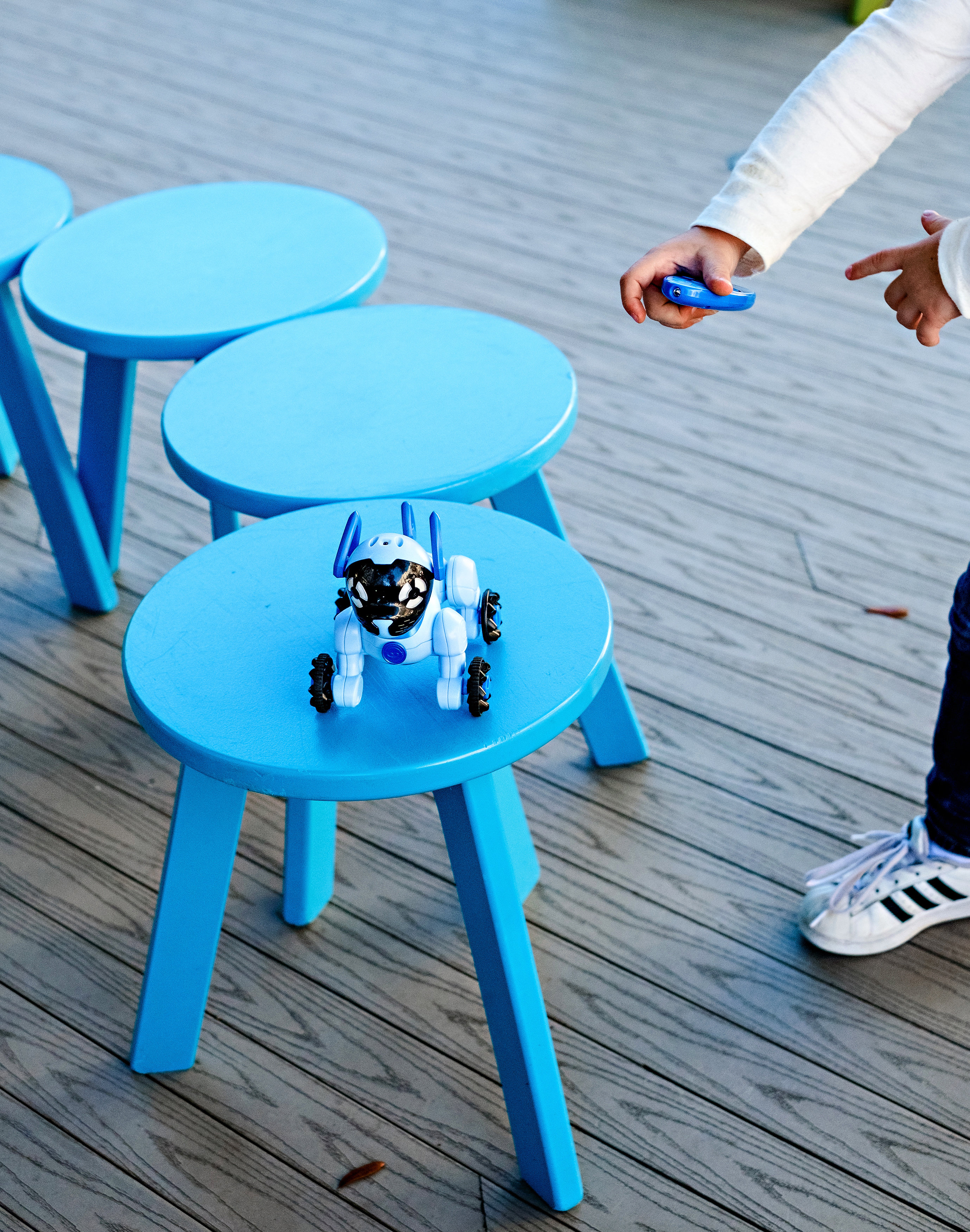 Ya'll know I love recommending toys that I think your kids will enjoy. It's what mamas do for one another, am I right? Hudson got to test out the new WowWee Chippies and you NEED to put it on your kids Christmas list, it'll be their favorite electronic toy hands down.
THE Best Electronic Toy for Christmas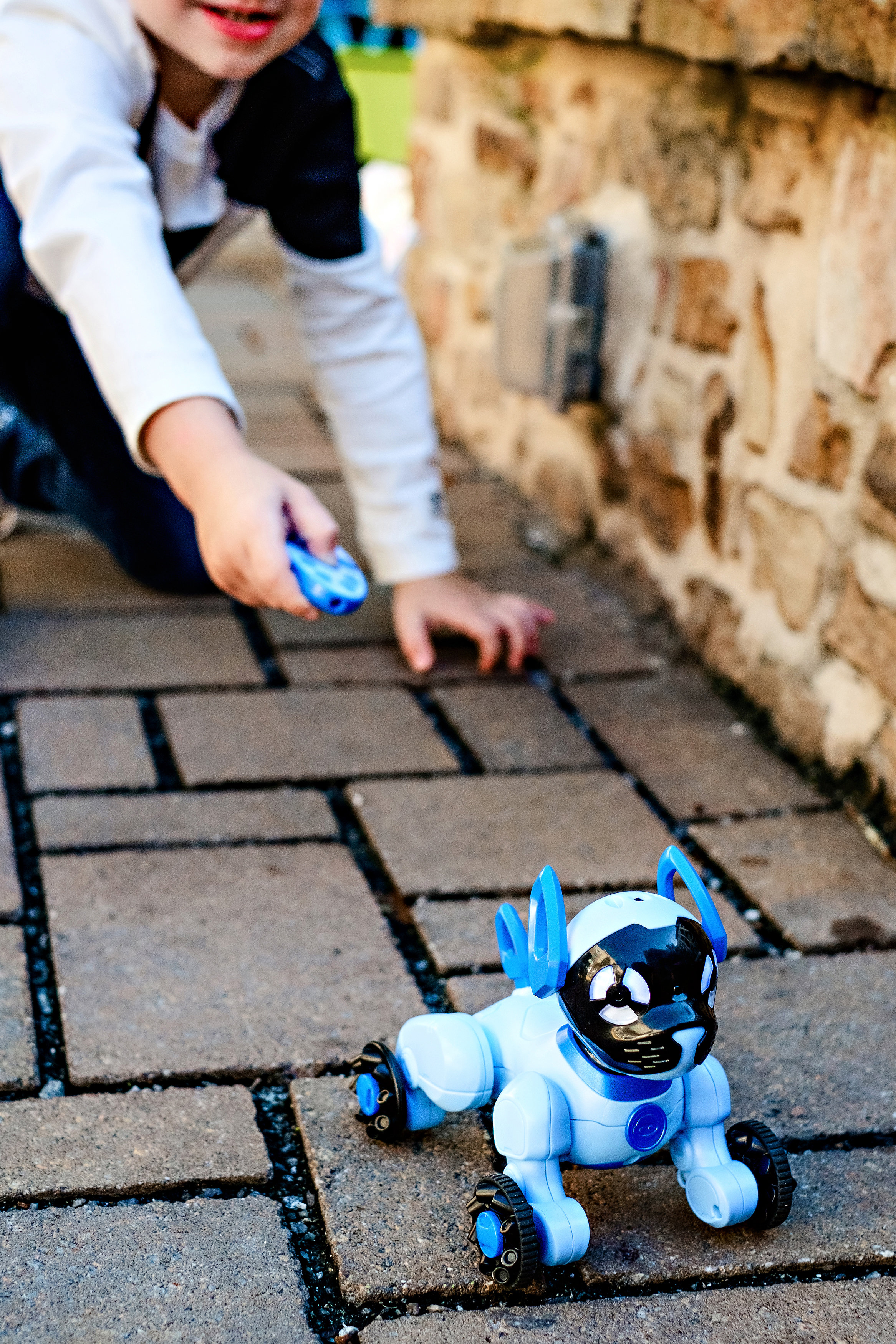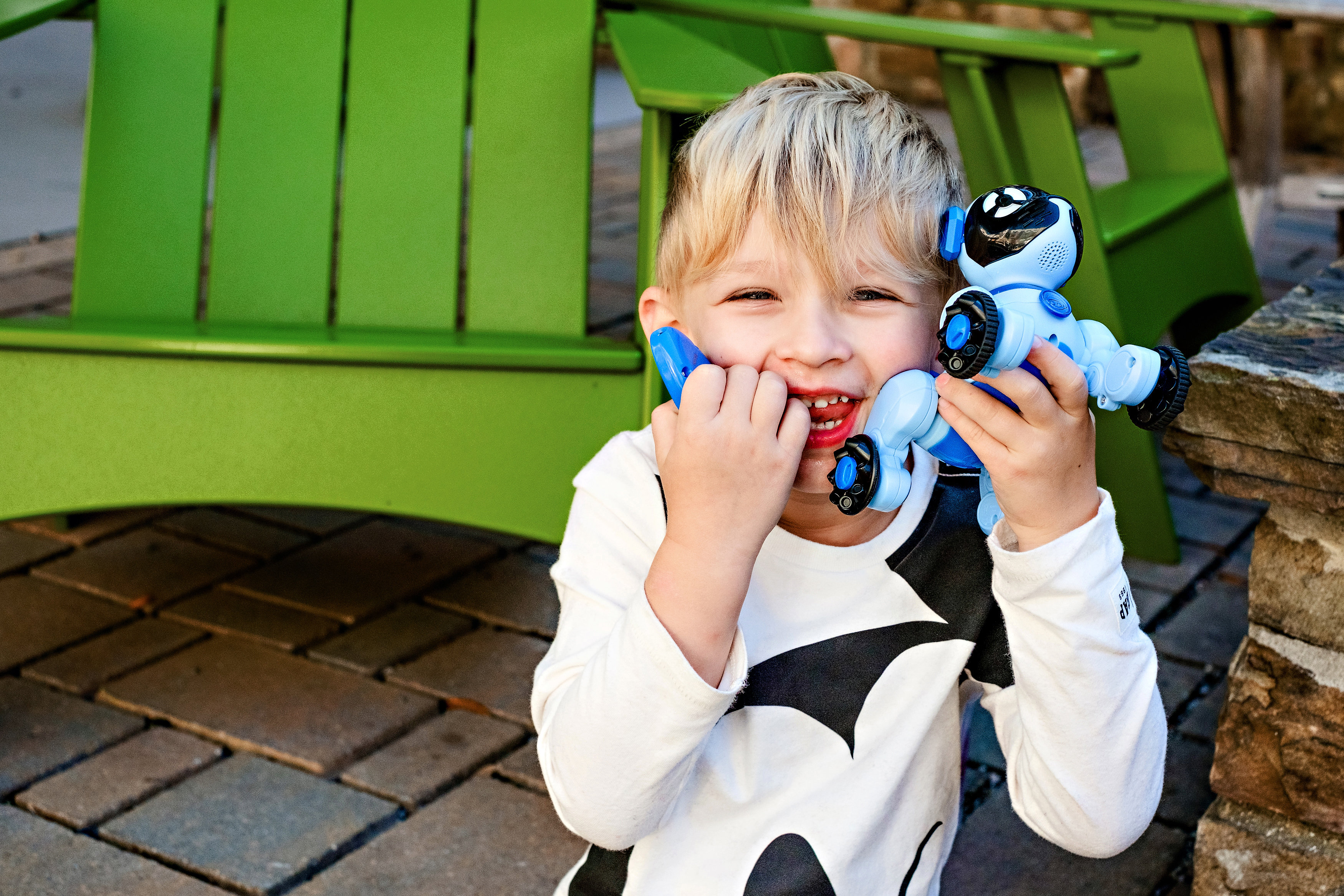 Let me start by saying Hudson sleeps with his electronic toy. I'm not even kidding, he loves it that much. We just got a puppy, so I was worried he wouldn't want to play with a puppy toy as well. But it's actually been beneficial. He even plays with his Chippie while playing with our actually puppy. They chase his electronic toy around the house while laughing- it's so cute!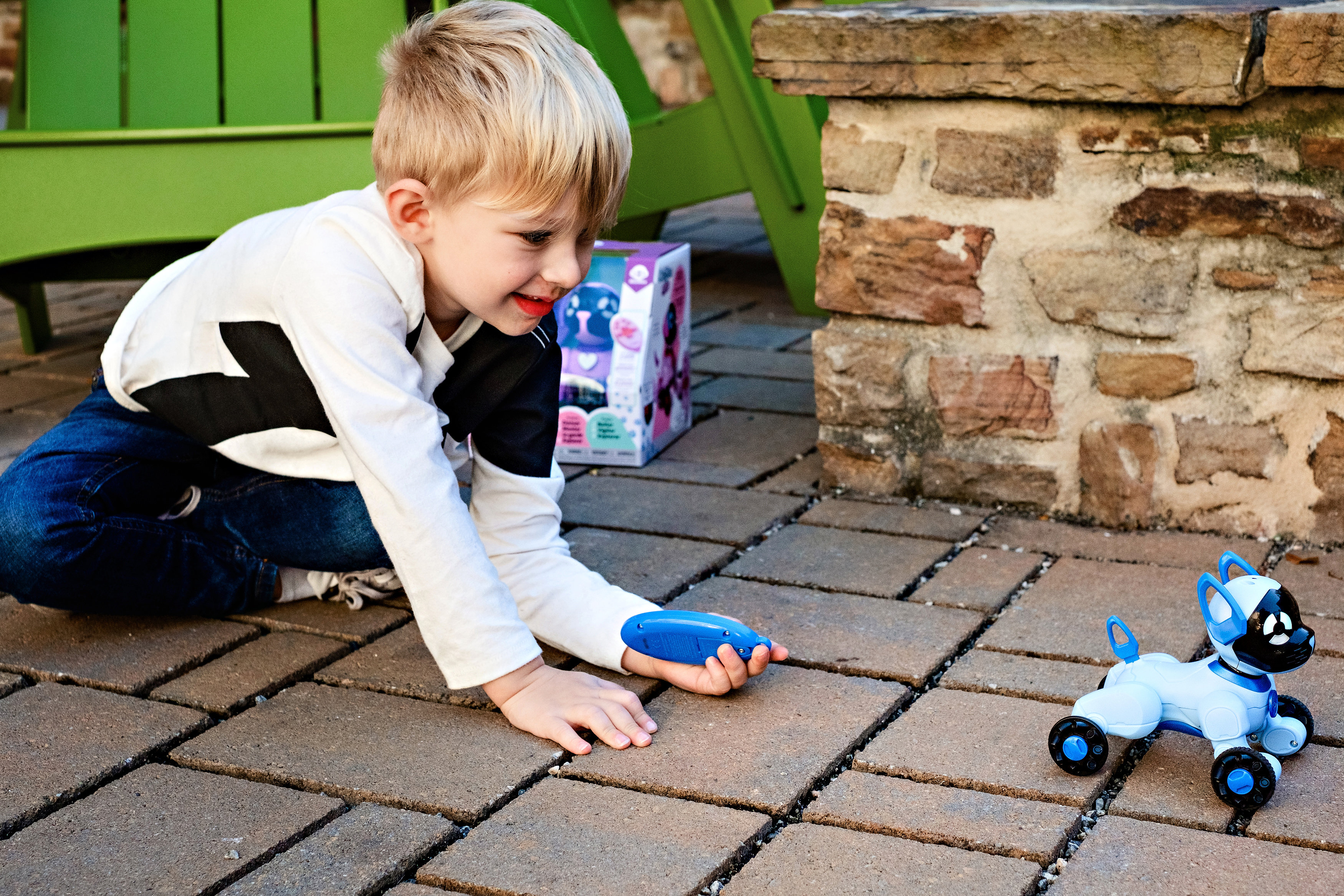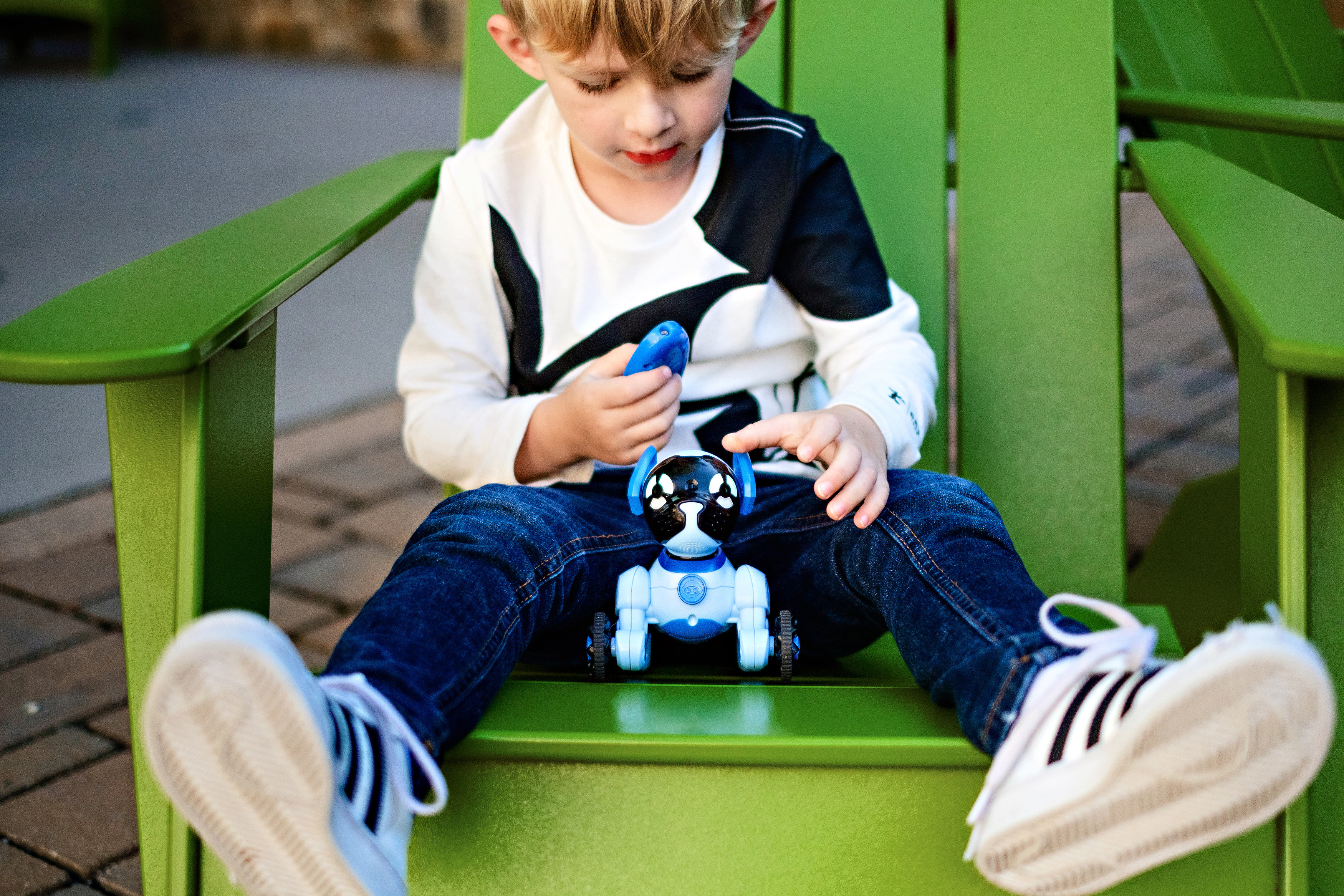 The WowWee Chipper (pictured with Hudson) is the most feature packed robot dog electronic toy on the market. There are 4 different types of Chippies- Chipper, Chippo, Chippette, and Chipella. They each have their own personality, and you can pick one that best matches your child's personality. Hudson got Chipper and it is perfect for him! Plus, he loves the color blue. Each dog sniffs, barks, gives puppy kisses and even sneeze when you pet it. The puppy can also dance, chase it's tail, explore the room on their own or even guard your child and warn of an "intruder" with their sensors. I promise, your little one will love this toy and be busy playing with it for hours.