Holiday Hostess/Teacher Gift Ideas
This hostess / teacher gift ideas post is sponsored by Angie's BOOMCHICKAPOP. I only work with brands I love, so thank you for helping me to support them.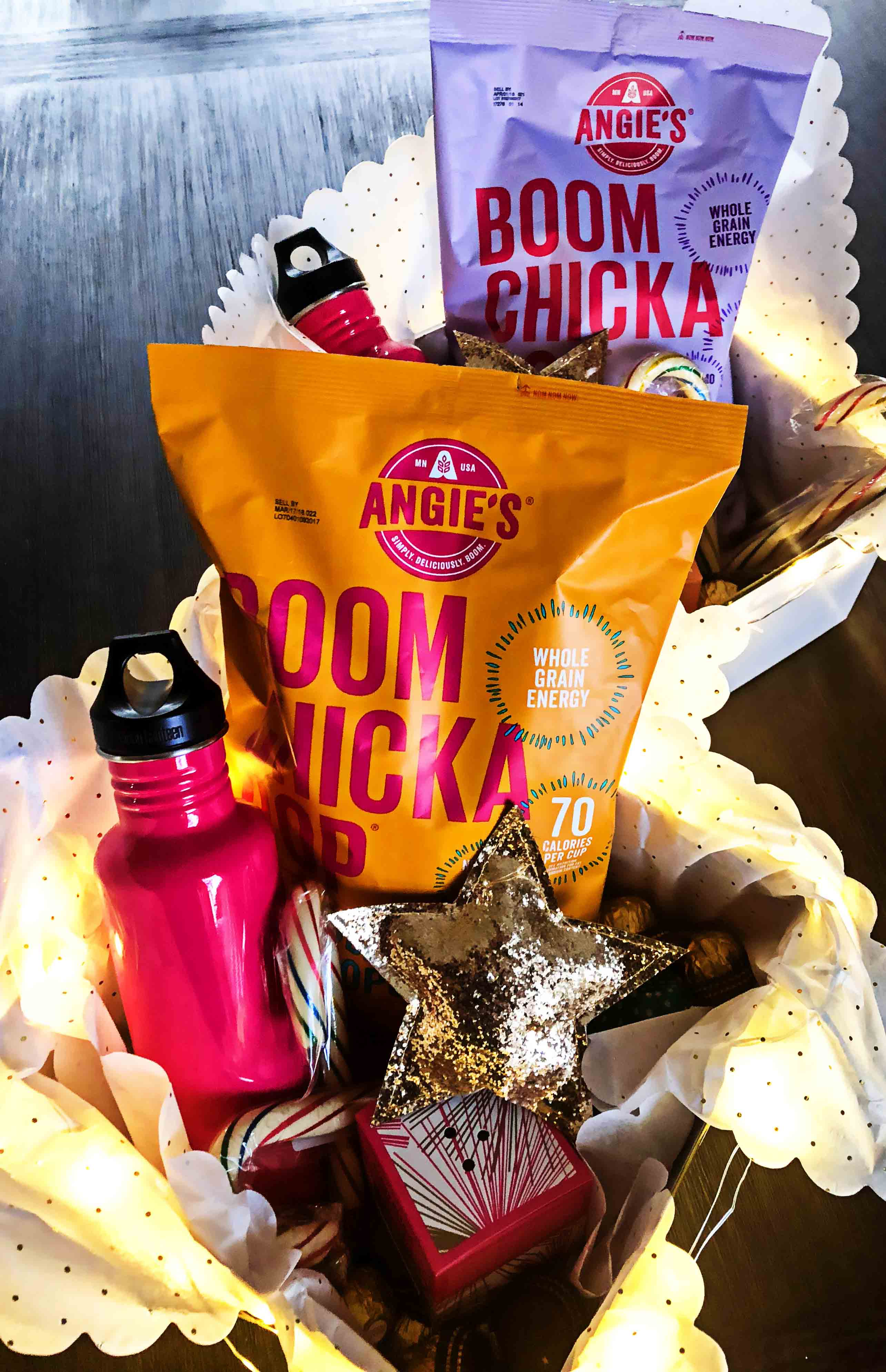 I am a big advocate of hostess and teacher gifts. Especially during the holidays! I've got a great DIY gift you can give to your kids' teachers or to any party/Thanksgiving hostess. Also, I have a giveaway and fun blog hop for you at the bottom!! Scroll down to see.
Holiday Hostess/Teacher Gift Ideas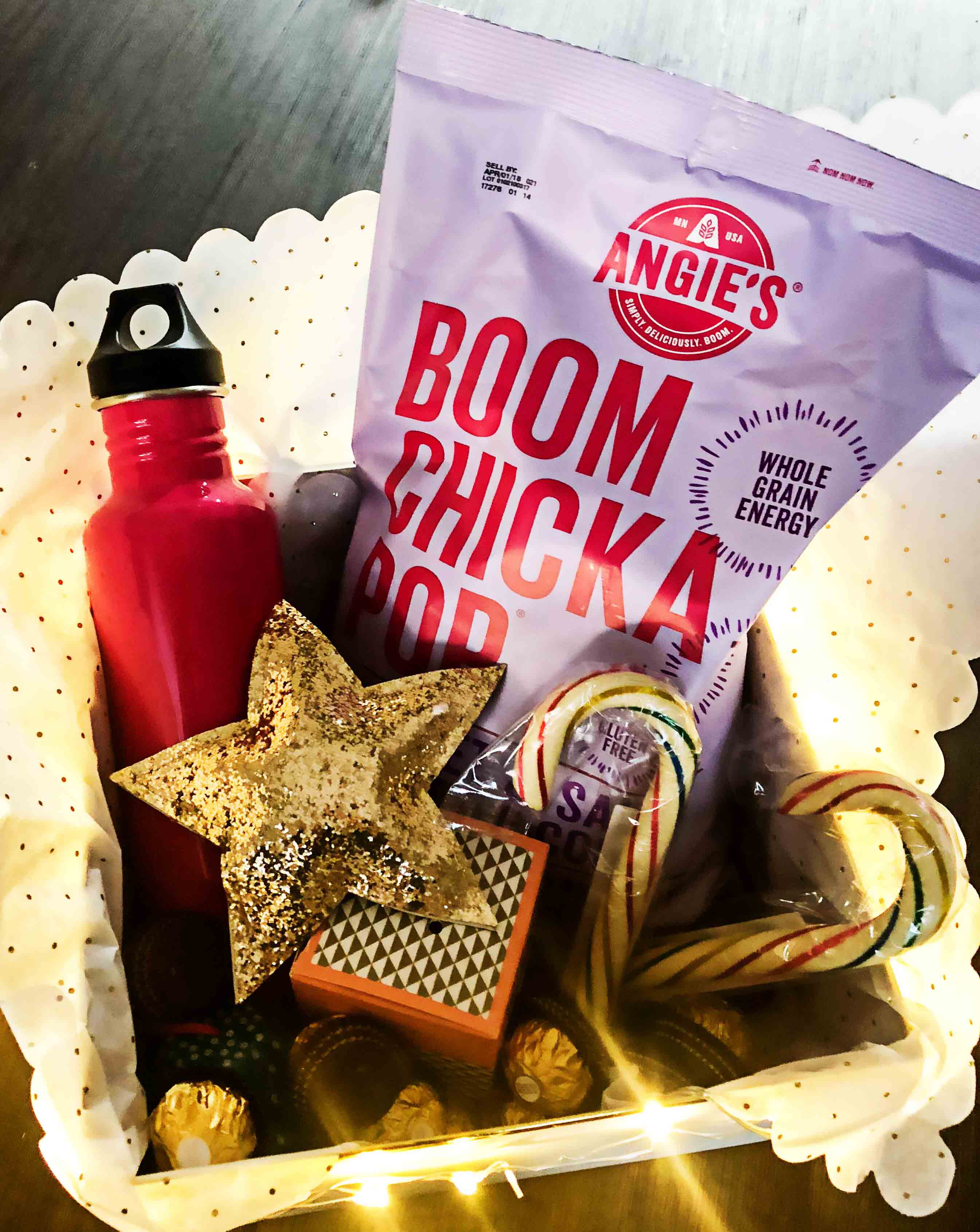 Angie's BOOMCHICKAPOP is one of my favorite snacks EVER. We have it at every single party we host because I know that our guests will enjoy it. I also normally have a bag or two in our snack drawer. Angie's BOOMCHICKAPOP popcorn is non-GMO, gluten-free and made with real ingredients and delicious flavor. It's also a great source of whole grain!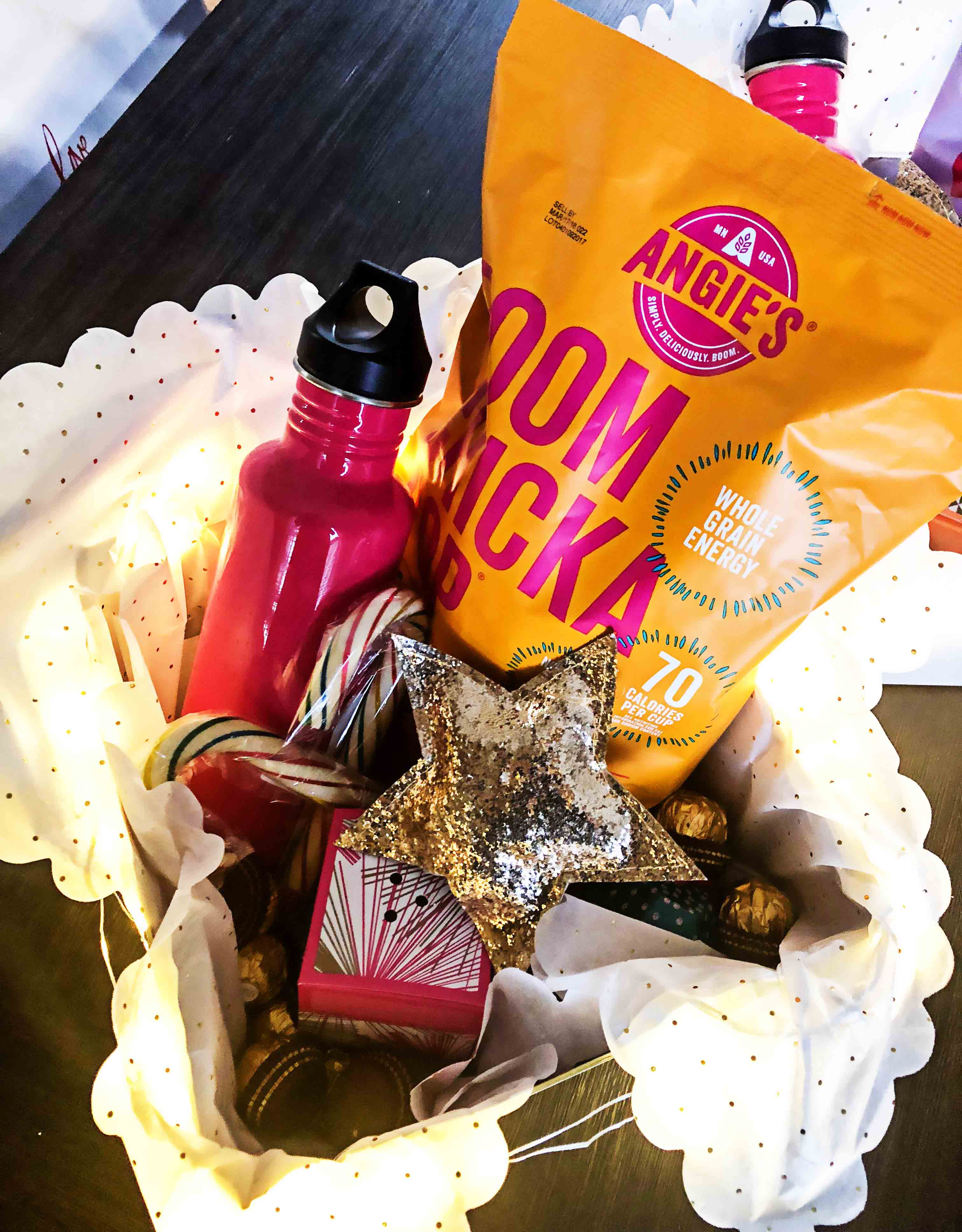 I'm partial to the Sweet & Salty Kettle Corn and Cheddar Cheese flavors. They're a cult favorite and everyone will enjoy them. Which is why they make a great part of hostess and teacher gifts. For the above teacher gift ideas I used:
Angie's BOOMCHICKAPOP Popcorn
Gift box
Fairy lights
Candle
Chocolate candies individual wrapped
A drinking canteen
Candy canes
A gold glitter star gift card holder
This is a sweet and special way to tell those you love and appreciate a special Thank You! I can't wait to give these to Hudson's teachers on Friday! Now if you want to make this gift boxes even better- enter the giveaway below:
I'm so excited to be teaming up with some of my blogging friends to bring you tons of Thanksgiving & holiday inspiration! Make sure you visit them below and enter to win our TREAT YOURSELF Holiday giveaway that includes all the great prizes valued at over $500 in the Rafflecopter below:
Marc Fisher Booties
Oliver Bilou Purse
DIFF Sunglasses
New Ralph Lauren Perfume
Tula Skin Care Gift Set
Paris Hilton new perfume, Starbucks gift card and self tanner!
Perlier Skin Care Line
Molly Suzanne gold sequin leggings
Visit my friends for more inspo: