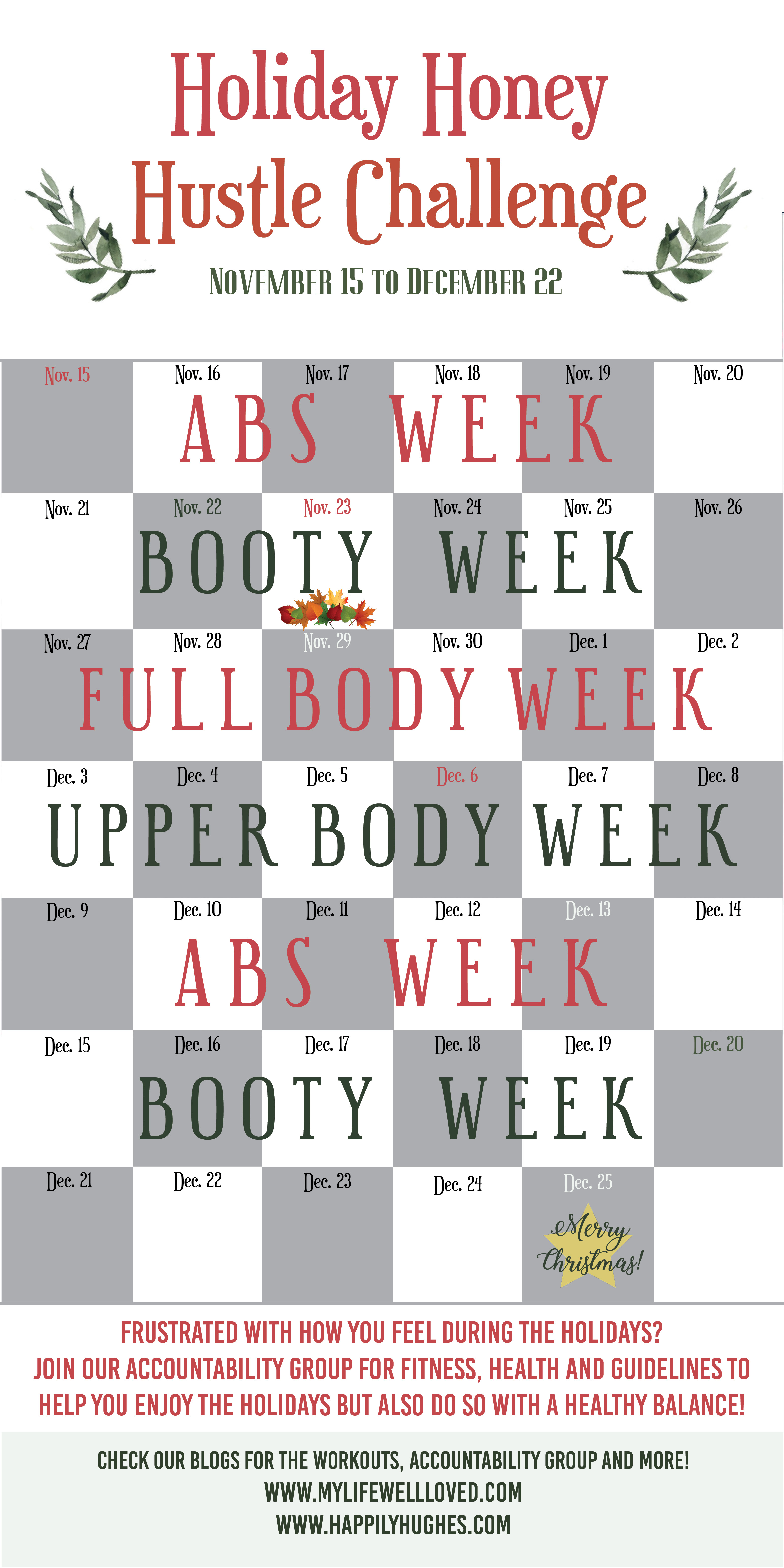 Our challenge with My Life Well Loved starts TODAY!! Who is excited?? HOLLA! These types of challenges make me SO excited because I love inspiring and being inspired by other women. If you're already in the group, you've seen some of the amazing stories we've heard already. Everyone is cheering each other on and holding each other accountable during this holiday worjout. It's a beautiful thing! If you haven't joined the Facebook group yet- go here.
Holiday Workout – Holiday Honey Hustle Challenge
Now our goal with this challenge is to stay fit and fabulous throughout the holidays, while still enjoying cheat meals etc. I'll repost the rules for you in this post, but everything is laid out in the Facebook group so make sure to join!
High protein, low sugar for EVERY single meal (Think all natural foods, paleo-ish, tons of veggies, clean eating.)
725 ML of water a day
2 cheat meals a week (weekends are free)
Complete at least 3 of the 4 holiday workout posted
Winner:
Will be voted on by the group! It will be based on by participation and overall increase in health/wellness.
It is highly encouraged to:
Post in the group your goals! Let's hold each other accountable.
Ask the group for any health/wellness pointers etc. Post on social media and use #HolidayHoneyHustle so we can see what you're eating, working out to, etc and don't forget to tag us in your Instagram stories @MyLifeWellLoved and @HappilyHughes
Here is your first holiday workout!! Do 2 rounds of the following:
Leg Lifts to Toe Touches x20
Knee to Shoulder Planks x:45
Superman Planks x:45
Froggers x30
If that doesn't make you sore, I don't know what will! Make sure to go check out Heather's Ab Workout on her page as well, such a great holiday workout!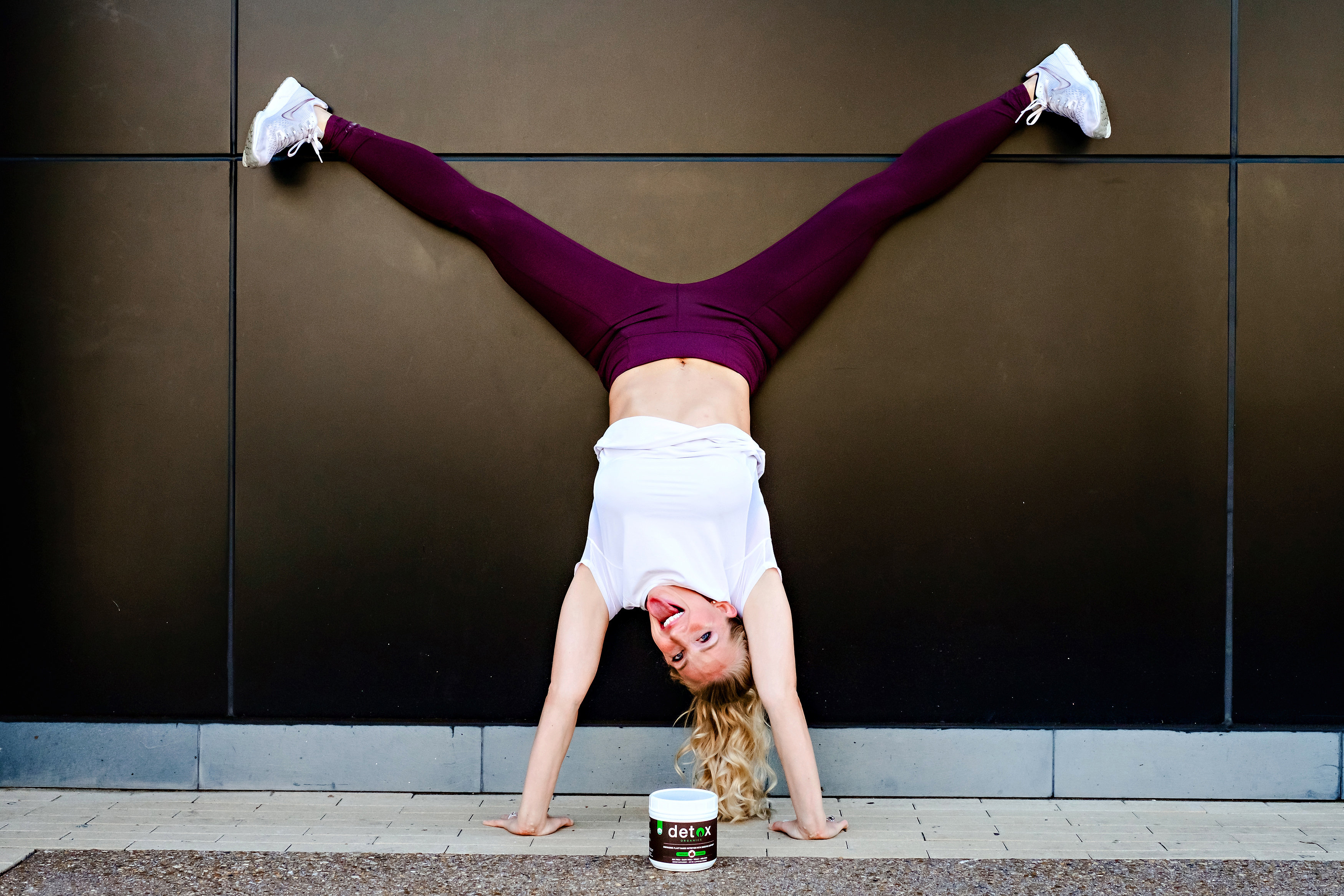 If you want to kick this challenge off with a detox, I highly recommend the Detox Organics line. I just pour a scoop in my morning chai and I have definitely noticed a difference. This is a vegan supplement that detoxifies, alkalizes the intestines, and energizes the whole body. You can try it using my code happilyhughes at checkout!
Here are the other videos from the challenge so far: