This VTech Kidizoom Smartwatch post is sponsored by VTech. I only work with brands I love, so thank you for helping me to support them.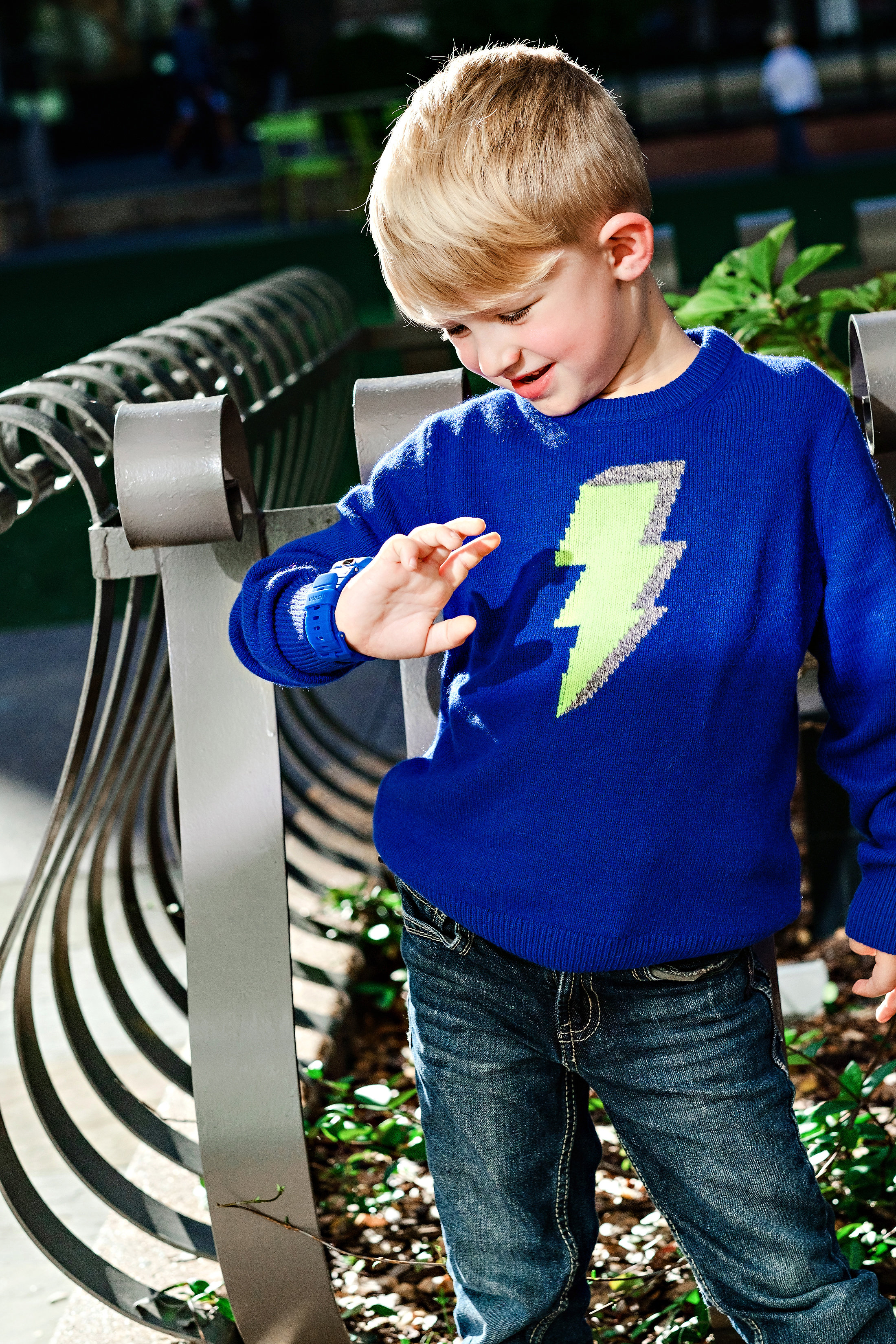 Are you ready for me to save your sanity this holiday season? Either you have lots of family plans and travels, or you're stuck on what to get your pre-schooler for Christmas. I stumbled across an answer for both. It's the Smartwatch DX2! We received the VTech Kidizoom Smartwatch while we were down in Orlando, and let me tell you- it helped me keep my sanity. Not to mention keeping Hudson entertained!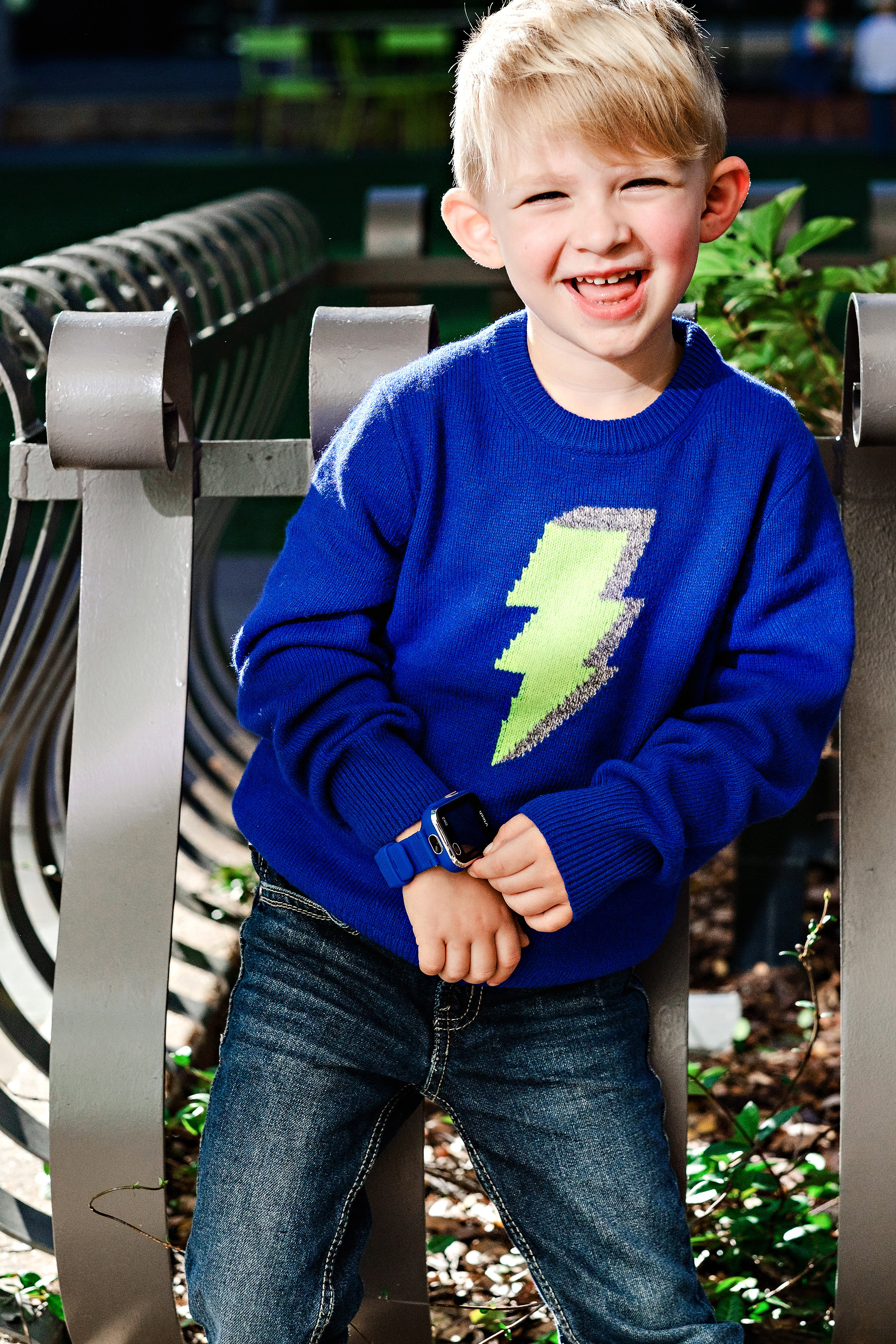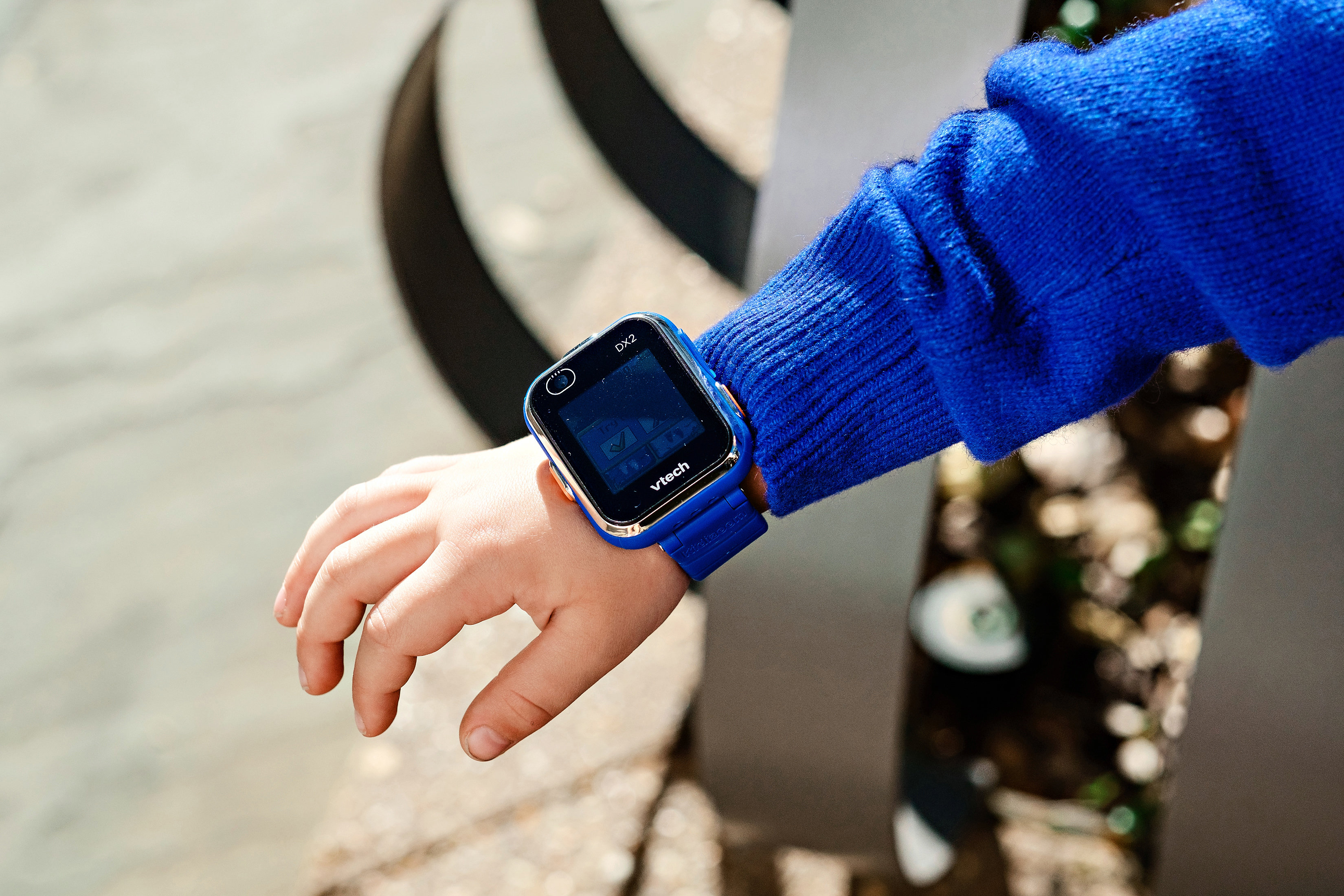 Hudson has been asking for a watch for at least 6 months. I let him wear one of my fitbit ones for a bit but he got bored with it. When he got to open the Kidizoom Smartwatch DX2 he was beaming with joy. I mean, just look at that smile! But it's not just a watch- it's a Smartwatch. My favorite feature of the VTech Kidizoom Smartwatch – it helps your little one learn to tell time. One of the buttons can be pushed and the VTech Kidizoom Smartwatch will show the time and then slowly tell your preschooler what time it is. Hudson loves to say: "Mommy guess what time it is?" then push the button and say the time along with the watch. It's so adorable.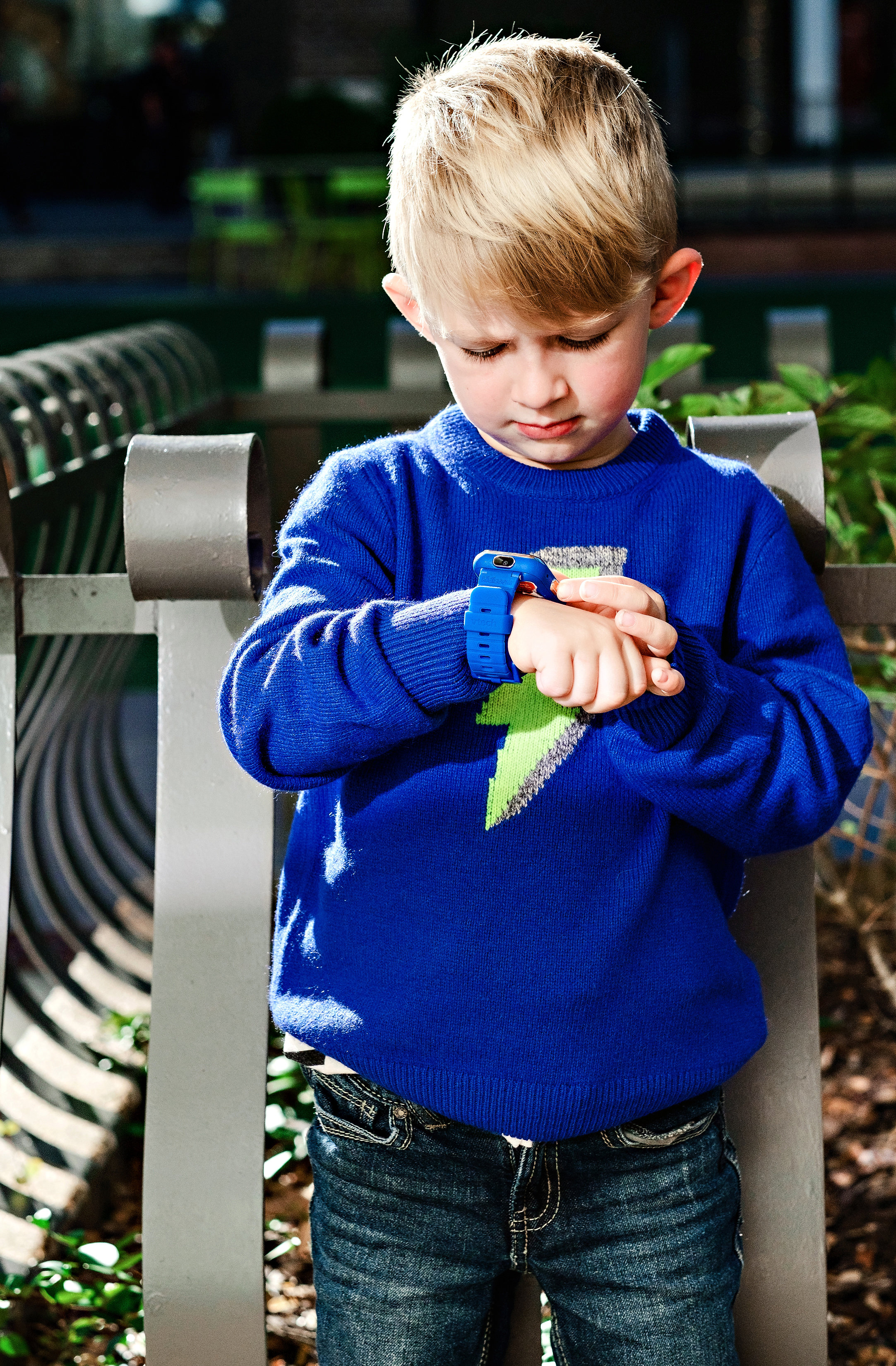 The VTech Kidizoom Smartwatch also has two cameras- one for taking selfies and one for taking outward pictures and videos. But that's not all. The cameras are used in the apps that come with the watch! There's a monster catcher app, where your children physically chases and catches monsters. I love this because it gets them up and moving! There's also a Silly Yourself app that kept us busy for hours as we waited in line at Disney World.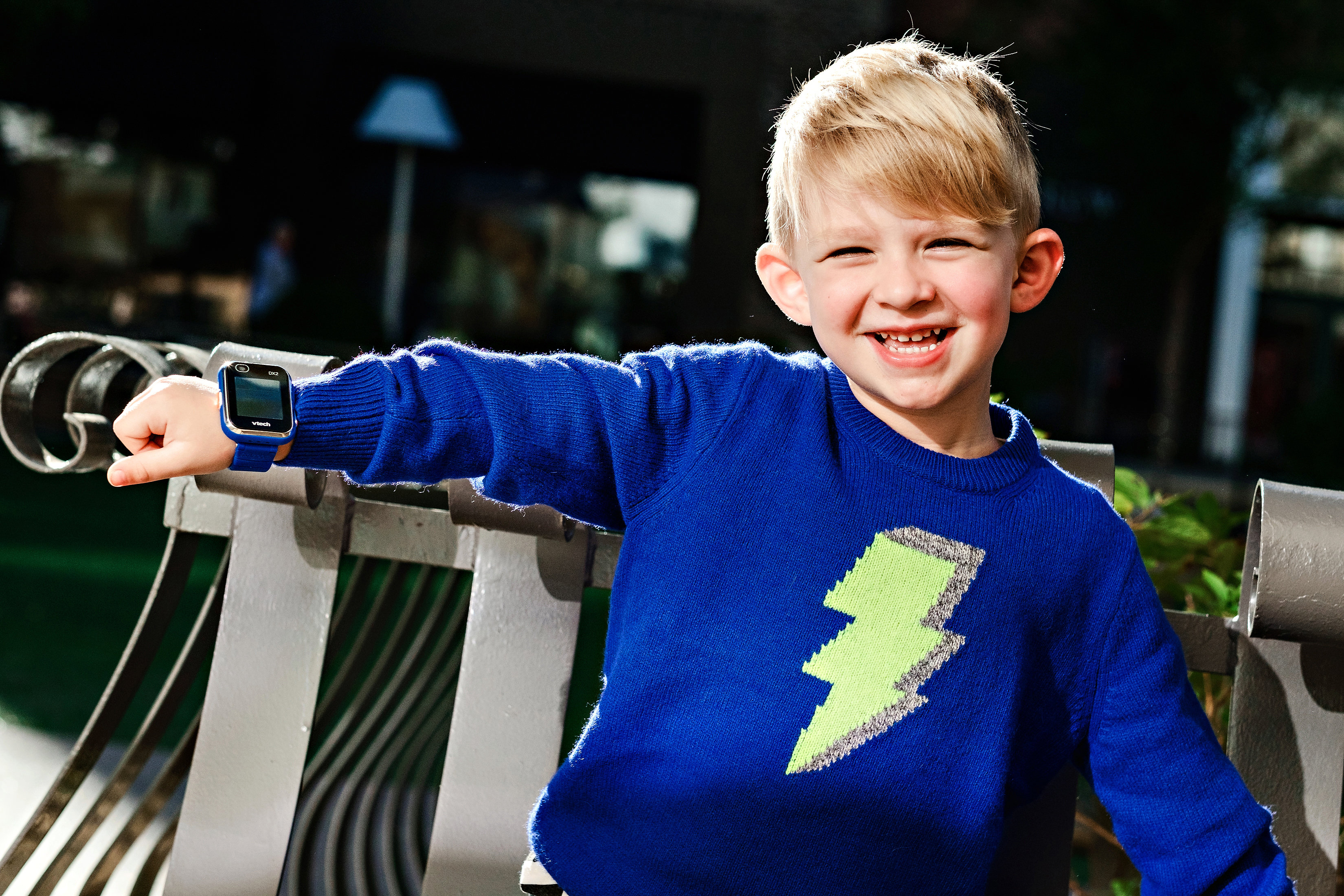 You can either get this great piece of tech for your favorite pre-schooler for Christmas, or you can do as I did and get it FOR the holidays. That way, your little one has something to do during long car rides, Uncle Ned's hour long Thanksgiving speech, or just to give you some peace and quiet after too much family time. I love the VTech Kidizoom Smartwatch and I know you will too.