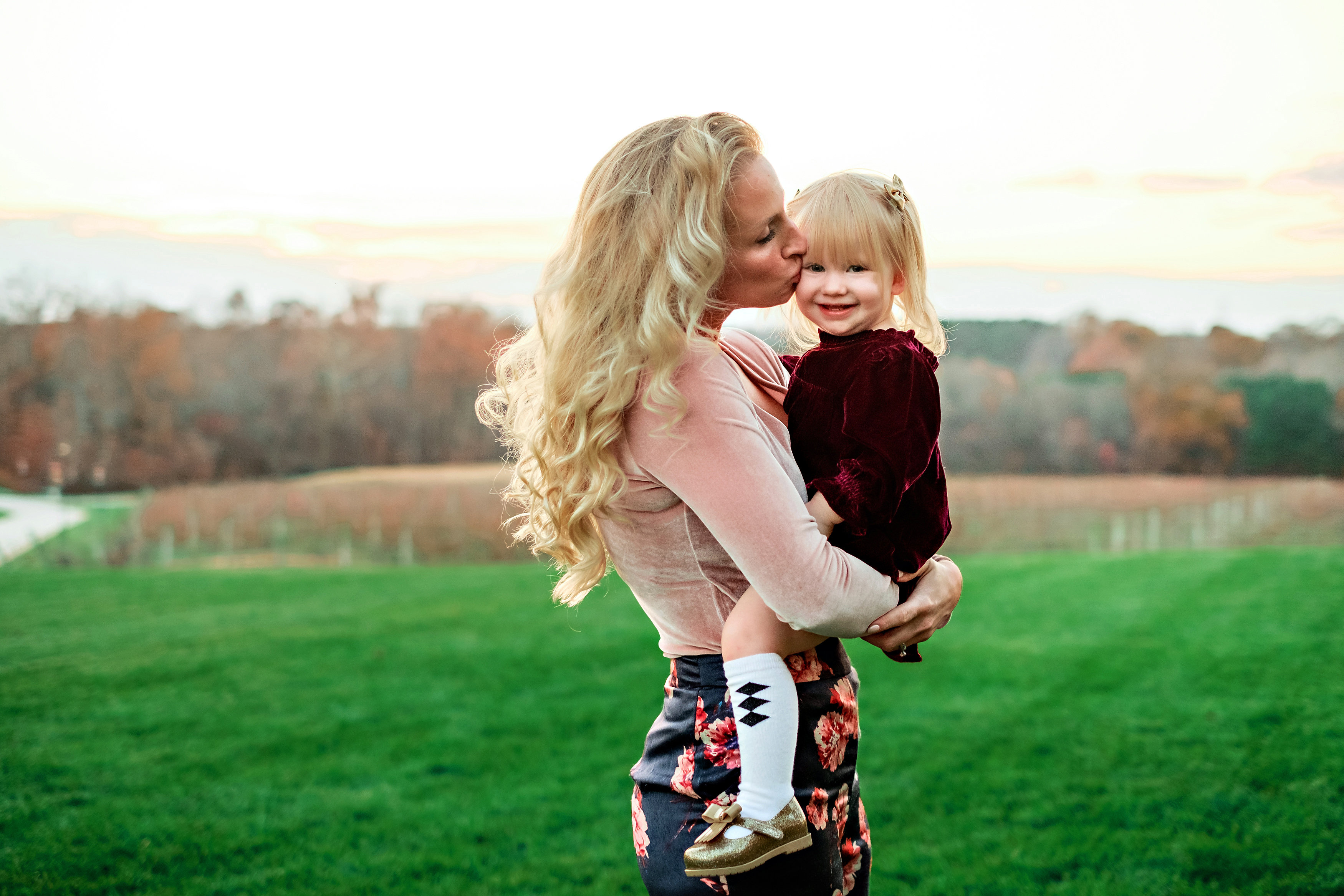 A LETTER TO MY DAUGHTER
Dearest Henley Rae,
Happy birthday my heart. You've been with us for two years now, and it seems like I just had you yesterday AND we've been together forever simultaneously. I can't imagine our little family without you. You are the sriracha to my sweet and sour chicken. The jalapeños to my margarita. The perfect kick of happiness and spice to our lives.
I never want to forget the way you were today. All of your excited talking, half of it I couldn't even understand. But I knew what I needed to, you were happy. We woke up and got doughnuts from your favorite store. We brought some in for your lovely teachers at school. I picked you and Hudson up early and we got lunch and ice cream. Then we played outside and snuggled up for a long nap. Your dad came home early and we had dinner and then watched your favorite movie- Frozen. Hudson's sick of it by now, but it was your big day so we all lay on the couch and enjoyed it together. Then you went to bed. And I stayed up looking through your baby photos because OMG you're growing up too fast!!!
Here are the things I NEVER want to forget: I never want to forget the way you smell when you sleep. A mixture of baby and little girl. Of sweetness and a little dirt. I never want to forget the coos you make in your sleep. Or the way you wake up and babble nonsense because you're not fully awake. I never want to forget your pouty face. Or the way you furrow your brows and boss people around. I never want to forget the way you'll wrap your arms around me in a fierce hug before you run off to play. I even don't want to forget the way you'll hit your brother, and then act like you didn't do anything wrong. And I absolutely never want to forget your laugh. It's always come out as a cackle, even when you were a baby. Like you were up to no good. And half the time you're not- you little leprechaun. I love that about you.
I love everything about you. I think, no I know, that you are going to light the world on fire my little love. And I will be there cheering you on, every step of the way.