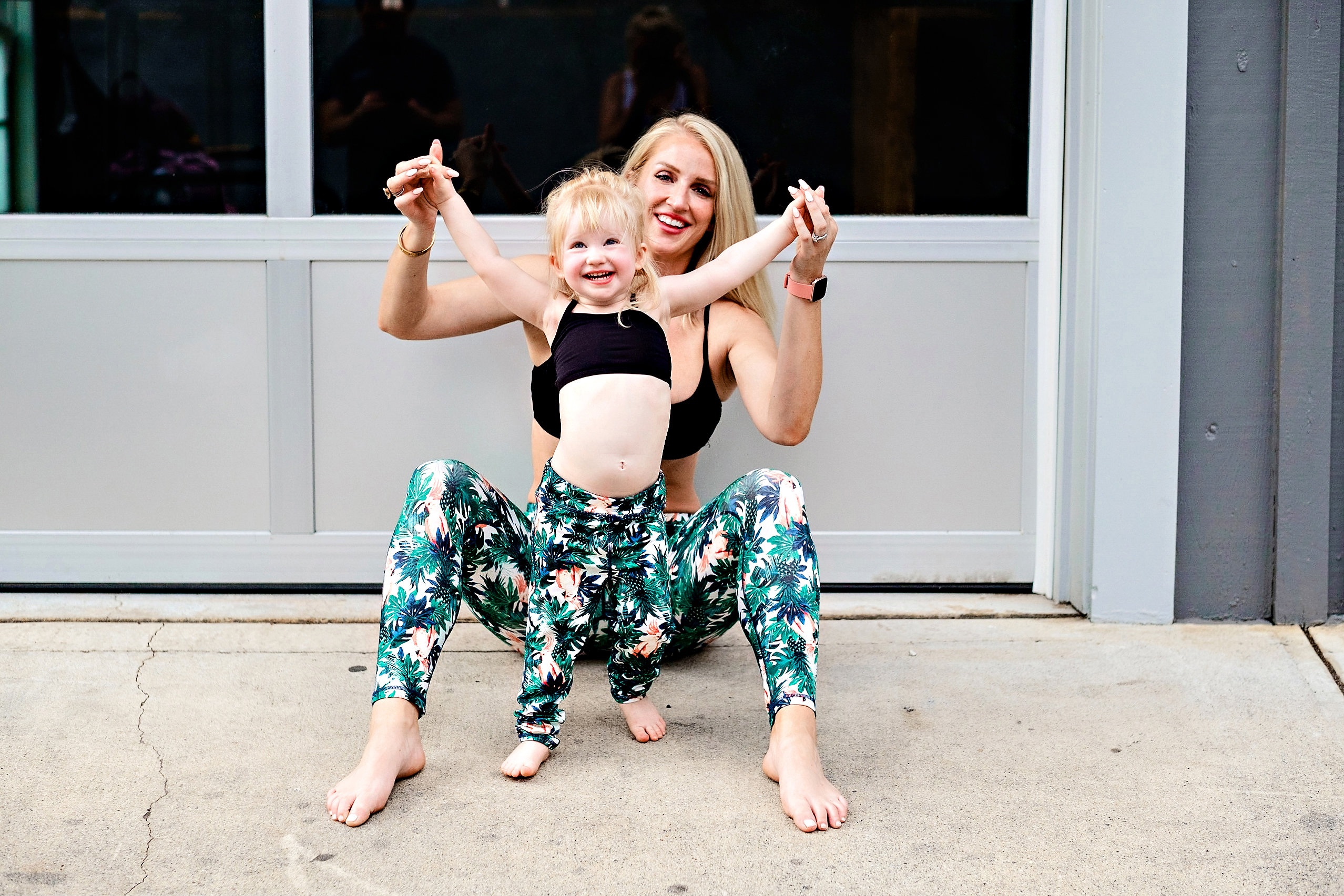 Another fun challenge with my sweet ladies! Make sure to check out My Life Well Loved and Stilettos and Diapers, who are helping me to host this water intake challenge! How are you doing so far? What troubles are you having?
Water Intake Challenge Tips and Tricks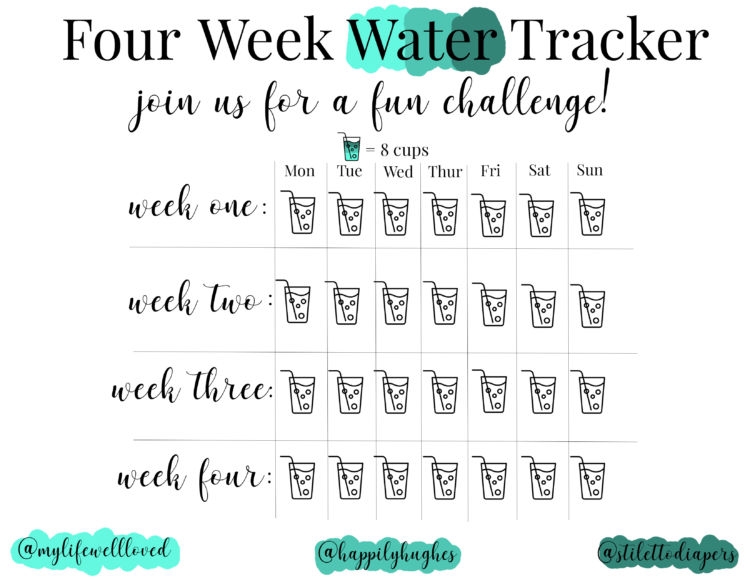 If you didn't know, staying hydrated is of HUGE importance. Why:
Your body is made of about 60% of water. Keeping it at that 60% keeps your other body fluids in check: like blood and blood pressure, saliva production, and food digestion.
It helps your muscles stay at peak performance. Shriveled muscle cells can't perform as well!
Drinking water instead of soda, juice or coffee lowers your overall calories for the day. It's also a healthier option!
A dehydrated body means dehydrated skin. Keep that skin young and glowing!
It supports your kidney function.
Sometimes when you're feeling hungry, you're actually dehydrated. Before every meal drink a glass of water to make sure you're not eating unnecessary calories.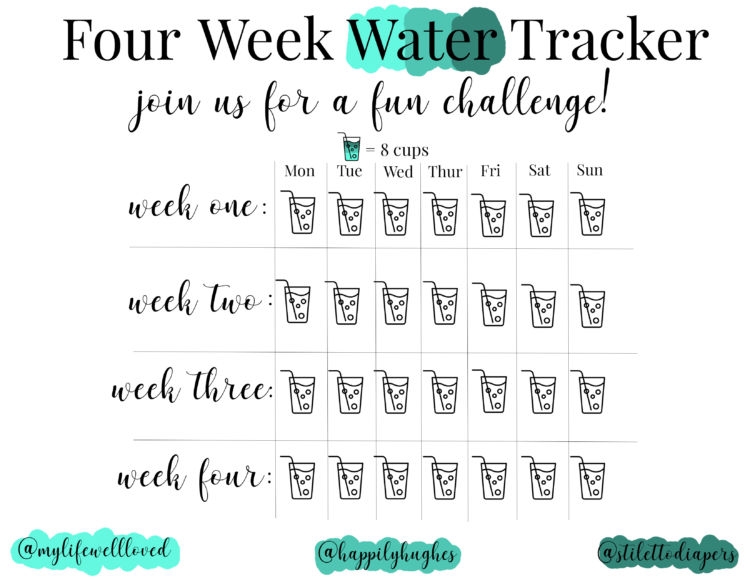 Here is your downloadable and printable PDF! Each glass stands for 8 glasses of water a day. Here are some tips and tricks to getting in more water:
Every time you grab for a Starbucks, soda or juice replace it with water instead.
Set a reminder or alarms for every two hours to remind you to drink a glass.
Before any meals or snacks, grab a glass of water.
I promise, if you stay with this you will see a difference in your skin and how you feel!