Nashville Family Travel Guide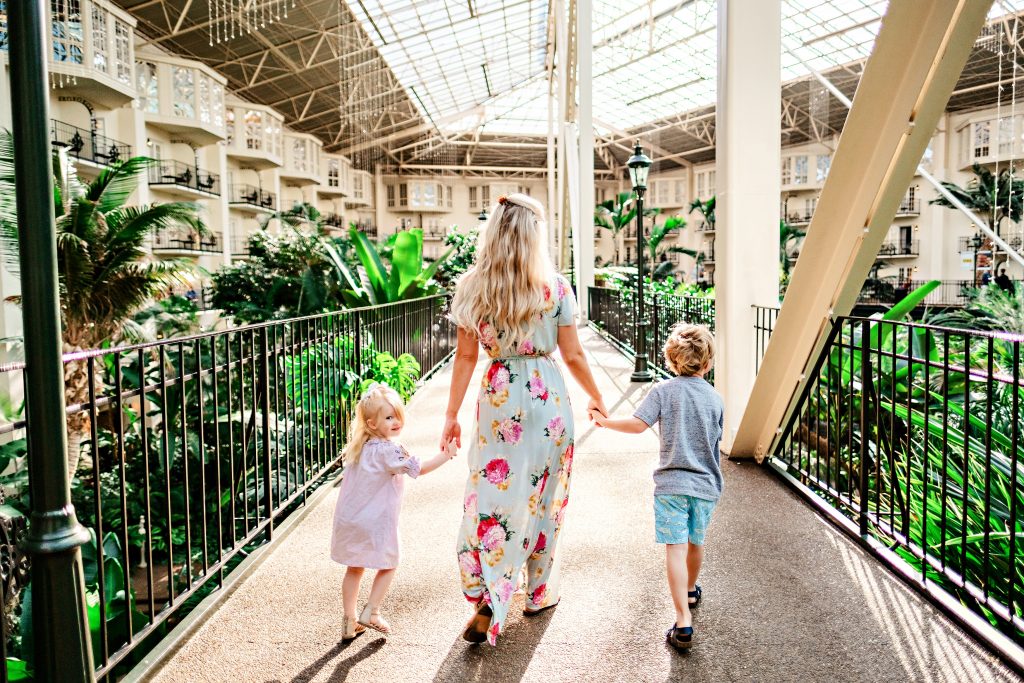 This was such a fun trip! We've been to Opryland several times (Christmas is a must) but this was our first time staying. It was also the first time we got to enjoy Soundwaves, the new water park! I have to say, it's the kids and I's favorite water park we've ever been to. Below I'll share everything you need to do at Opryland to enjoy it to the max!
Nashville Family Travel Guide
Where to stay: On property of course! Opryland is HUGE and has so much to offer, you'll want to have the opportunity to explore it all. We stayed in the Atrium, which gave us a glorious view to wake up to every morning. The amenities are top-notch, the beds are so comfortable, and the best breakfast buffet is right downstairs (more on that later).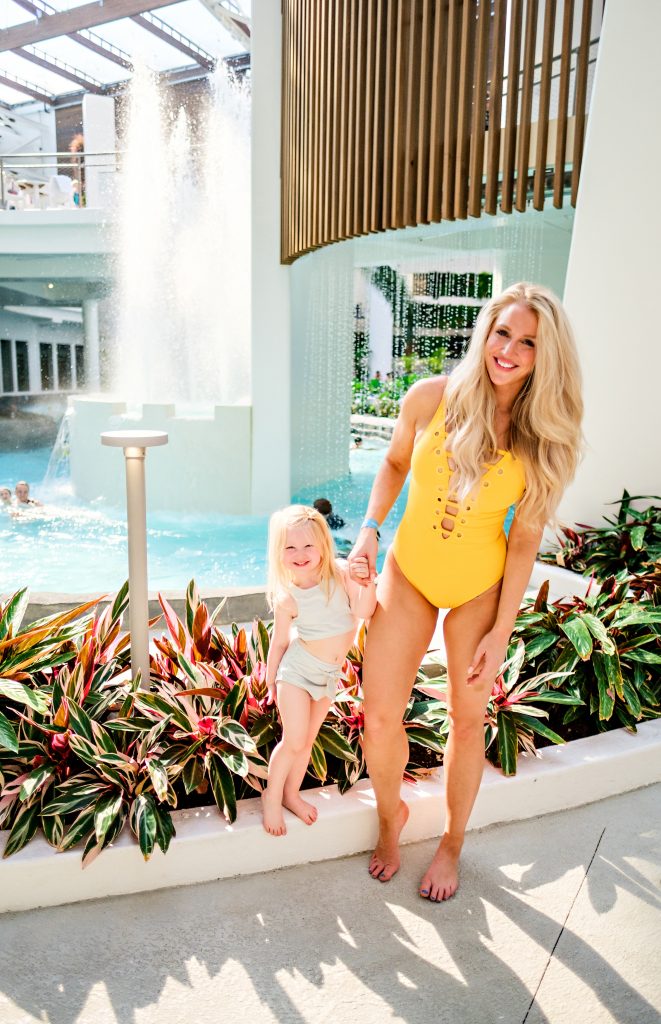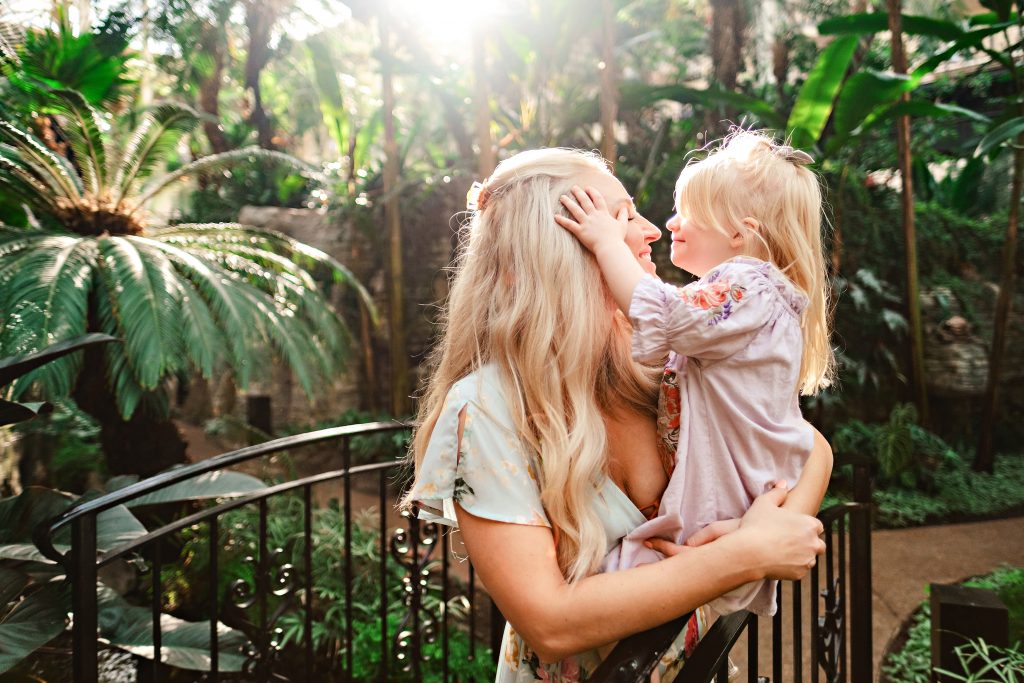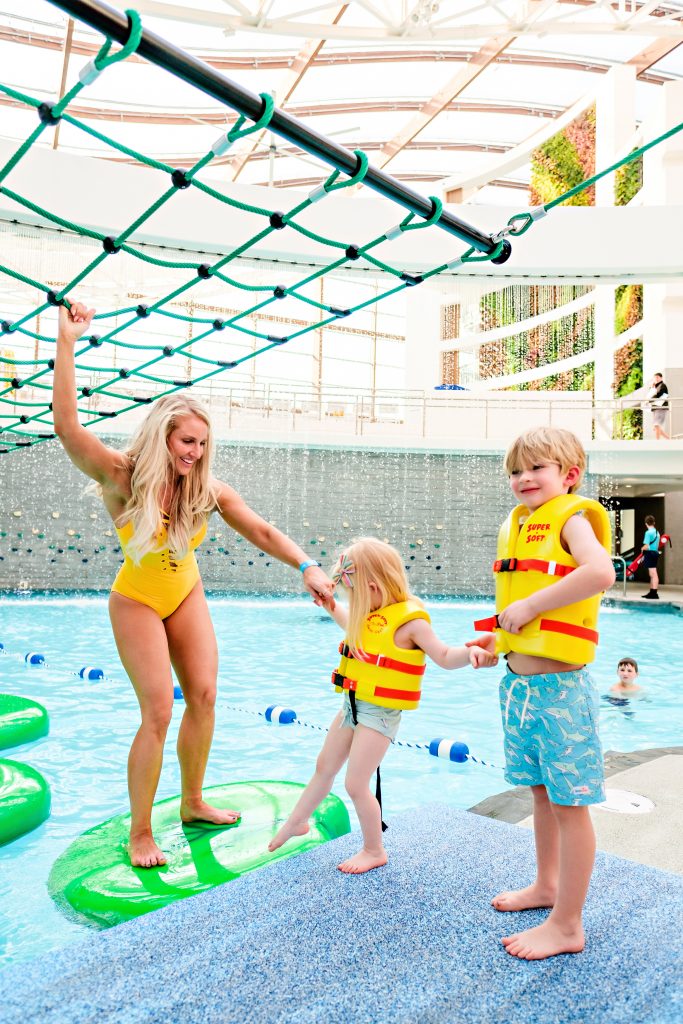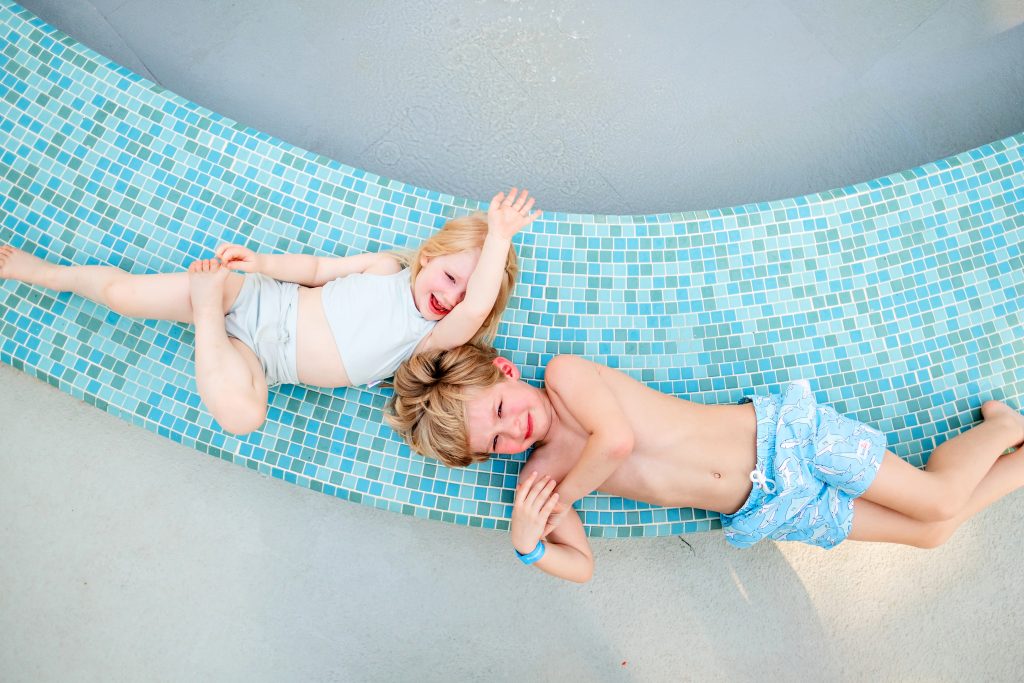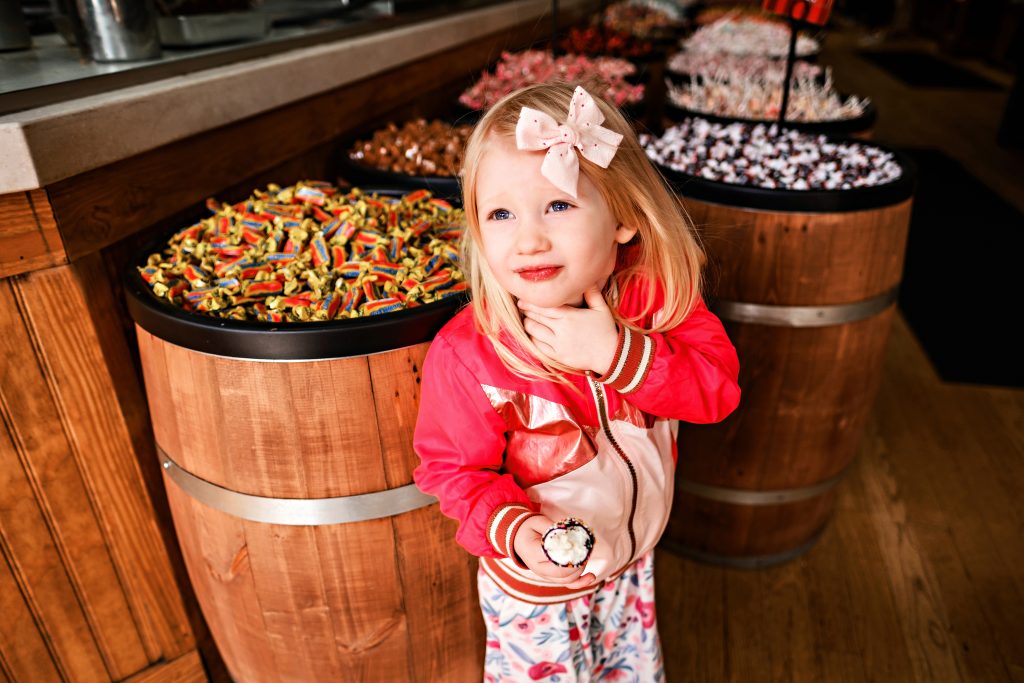 What to do: Soundwaves, of course. I know several of y'all have already booked your stay for the new water park and I can't wait to hear how you love it! For those who haven't, you are going to want to. It is, hands down, our favorite water park. Not only is it clean and gorgeous, but there is SO much for the whole family to do! Surfing, two lazy rivers, slides galore, wave pools etc… Over 4 acres of water fun. And we only experienced the inside attractions! We'll definitely go back to test out the outdoor attractions later this summer.
But don't miss out on the rest of the property! There are 9 acres of indoor gardens and water features to explore, an amazing light show, performances at the Grand Ole Opry, an indoor river you can boat on, a small town, and several delicious restaurants!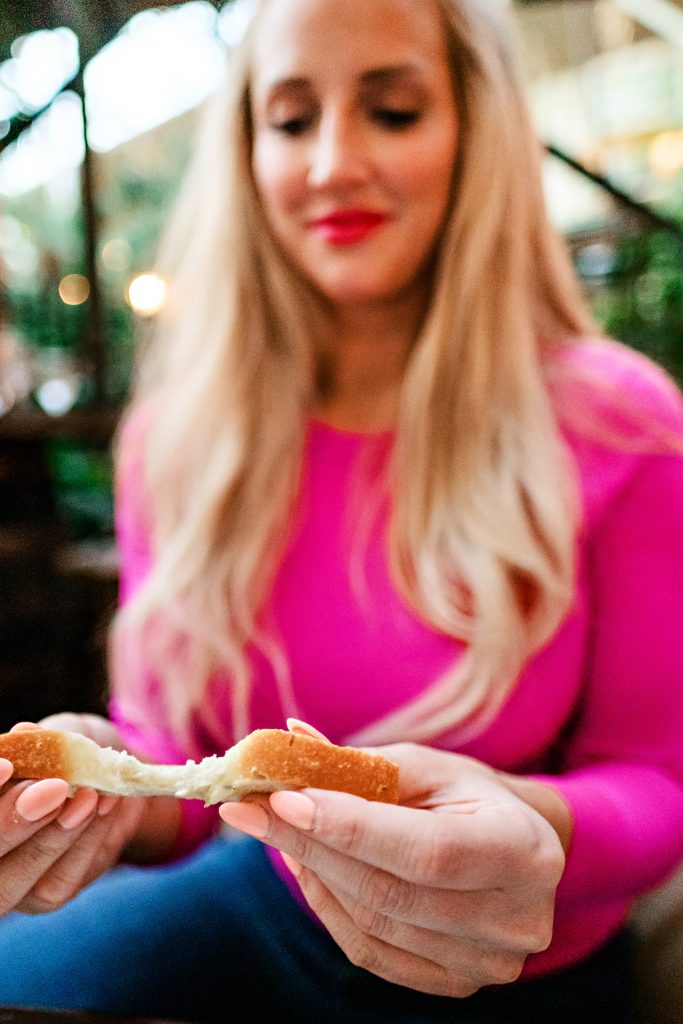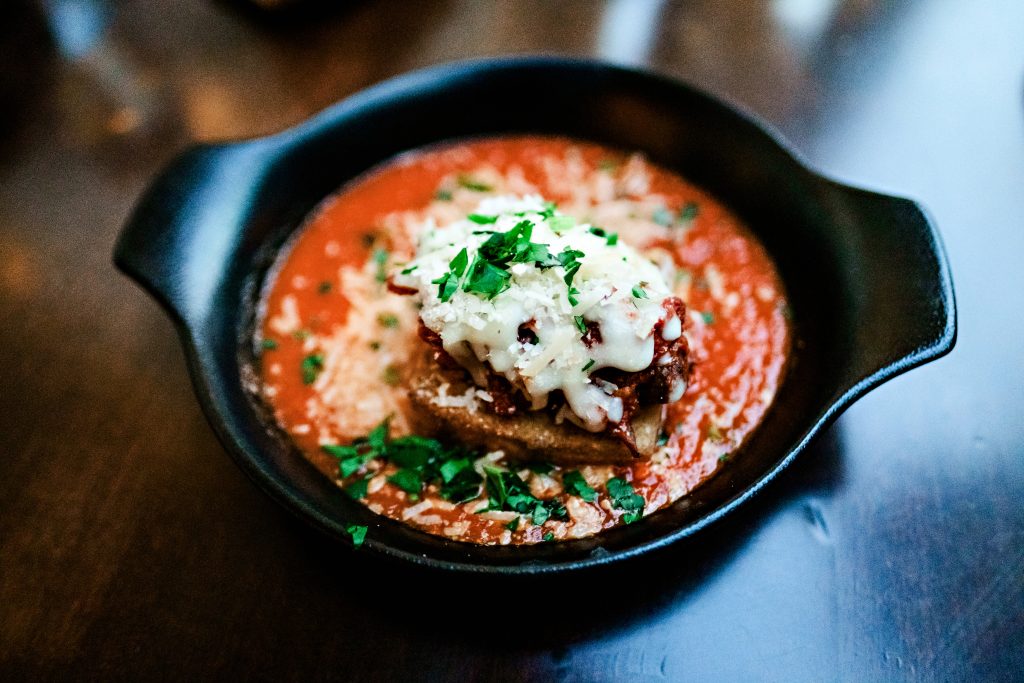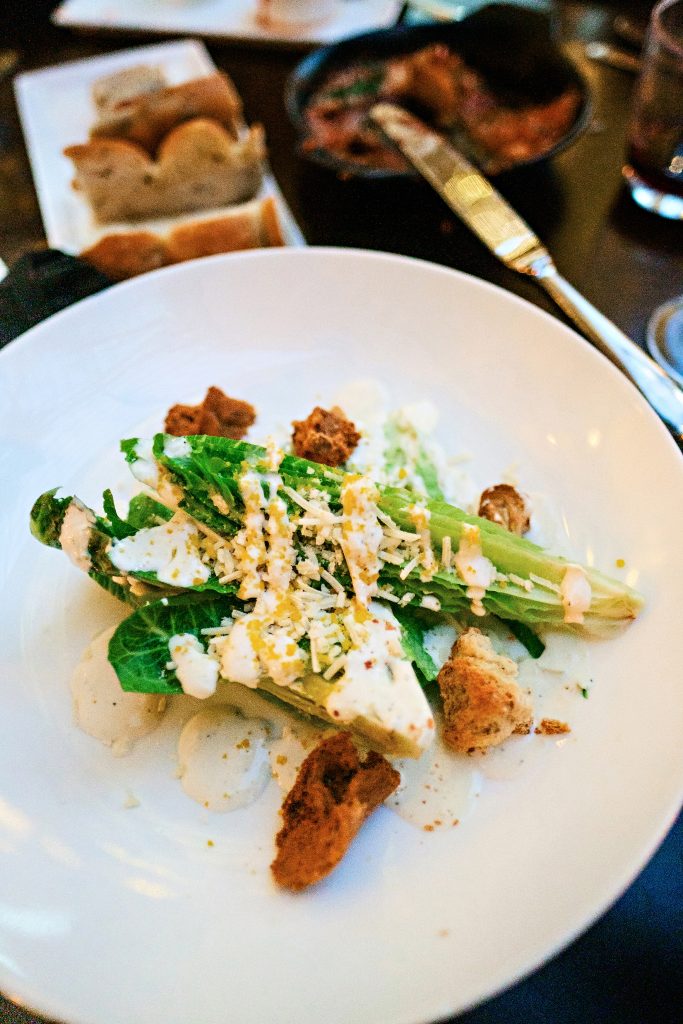 What to eat: EVERYTHING! I can honestly say we did not have a bad meal. I can definitely say that Wasabi has the best breakfast buffet, and Ravello was an especially delicious Italian dinner we all enjoyed. If you've stayed at Opryland, let me know in the comments below!