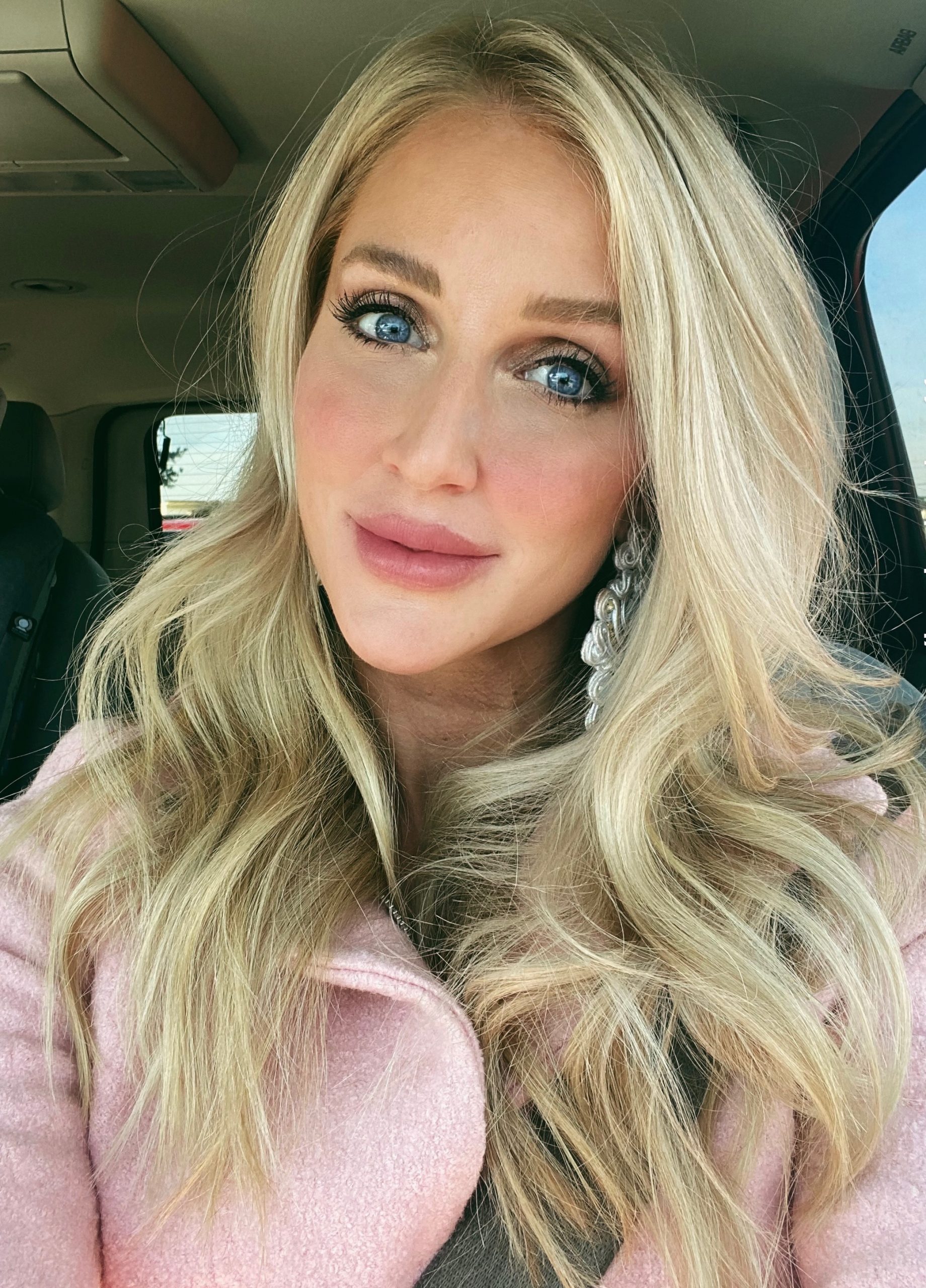 Ya'll know I'm pretty open (have no shame) and I frequently get asked if I've had a procedure done sooo I've put this post together for y'all to easily access. Here is alllll the work I've had done and who I recommend in Atlanta. Are you ready??
Anderson Aesthetics– my main go-to for pretty much everything. I've had:
Botox and Filler- Anne and Liz are the Nurse Injectors and both do such beautiful work! I've been going to them for about a year and love how subtle and professional they are.
Fire and Ice Facial- The best facial I've ever had, given by the best aesthetician Donna. This facial resurfaces your skin and gives it a healthy glow.
Tempsure- laser treatment GREAT for skin tightening. I did it on my lower abdomen and have seen a significant lifting to my skin
IPL- laser treatment for removing sun damage. I have melasma from my pregnancies and the IPL got rid of that!
Feather and Wink Micropigmentation– Melanie, the owner, is one of the best in the WORLD.
Microbladed eyebrows- So I really didn't have much in the way of eyebrows before I met Mel, and they definitely weren't shaped correctly- or at all really. She's given me these gorgeous full brows that really shape my face.
Micropigmented lips- favorite procedure I've ever had done. This gave my pale lips a blush color and also really defined them. Plus I had a nice collagen boost for the first year and didn't need to get any lip fillers!
Salty Mane– Hair salon in Alpharetta run by the two sweetest and most talented women! Laci is my stylist and has given me the best locks of my life.
Cut and color obviously. Laci specializes in giving hair an effortless flawless finish thats perfect from the beach to the boardroom.
Bellami microbeaded extensions- I have three rows in now to give me a little length and a lot of volume. I LOVE THEM!
Contour Club– Body contouring expert in Alpharetta. Michelle is the aesthetician and she has done Cryo-Slimming and Cryo-Toning on me. Both have led to fantastic results and I love how detoxed and refreshed I feel.
Cryo-toning is to reduce the appearance of cellulite and to help the skin tighten.
Cryo-slimming is to freeze off fat.
Formah Beauty– An amazing place in Buckhead that offers a huge array of body services. They will customize a plan for you and your needs with options such as Dreno Redux, full body toning, body contouring etc…
Dreno Redux Turbo is my absolute favorite. Its an hour long stomach contouring/massage that helps with water retention and overall digestion. I have noticed a big difference in my stomach appearance as well as water retention.
Blue Divine Aesthetics– An aesthetic center off of Paces Ferry with every single treatment you could want for your face and body.
ThermiVa– Um hi, why isn't this being talked about on every single news channel? ThermiVa is a rejuvenation system for your hoo-ha and it is a game changer! I've only gone once BUT have seen a significant improvement in all the issues women face after having kids. I've linked this so you can do more research!