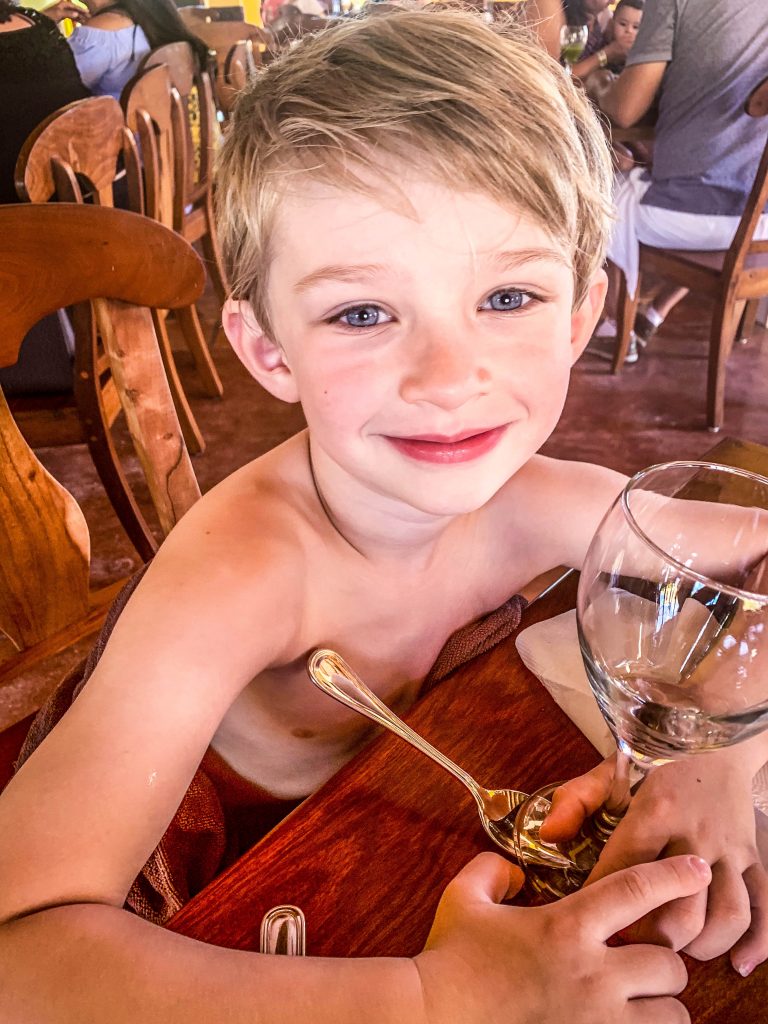 Dearest Hudson,
I say this every year, but HOW are you already 6?! Yesterday you were this chunky toddler that hated sand, today you're a talkative, adventurous 6 year old who we have to bribe to get off the beach. I also say this every year- this past year with you has been my favorite.
I'm fully prepared for every year to be my favorite, because you are that special, my love. This year you learned to read and write, you fell in love with your sweet angel teacher Mrs. Link, and you had heart surgery. I can't say it was the scariest day of my life, because as you know, we've been through much worse. But goodness that was a tough day. Yet you were so strong! You flirted with the cute nurses, made the doctor promise not to stick you with a needle, and wheeled off to surgery with a "See you soon mom, love you!" I couldn't of been more proud. Now, your little heart has been fixed and we've had a whole 3 months without a scary hospital or doctor's visit.
After your surgery, do you remember, you got flooded with get well cards and treats? You are so loved by so many. It's because you have to be one of the friendliest kids in the world. I know I'm a bit biased but I ADORE how you try to befriend every single person you meet: "Hi, I'm Hudson Hughes- thats my mommy Jessica. We live in Roswell and I'm 6." I get a little concerned you're going to tell them our exact address and your social security number, but I wouldn't change your outgoing attitude for anything. Ever since you were little, you've been such a bright light. I know you make people's day when you introduce yourself and start chatting with them because you have such a huge capacity for joy and it's contagious. Don't ever change, my darling boy. Don't ever change.
I can't wait to see what this year brings for you. I believe that amazing personality will continue to shine. That you'll grow in your love for learning. Maybe we can even get you to get in the pool without your swimmies on 😉
Happy birthday sweet boy. I love you to the stars and back.