Healthy Air Fryer Recipes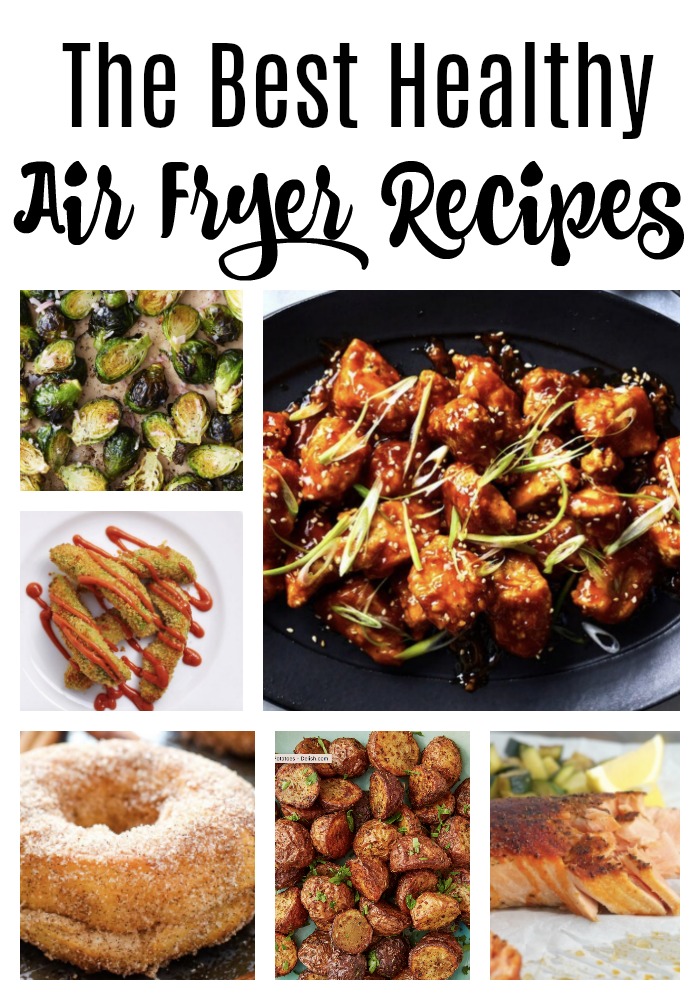 Ya'll are loving the air fryer recipes I've been posting on Instagram stories so far. Here are some that I've tried and loved! I will keep adding these for y'all as we try them. The protein donuts are a MUST!!
The Best Healthy Air Fryer Recipes EVER!

Egg White Bites– 3 egg whites, whip with a TBSP milk. Add spinach and salt and pepper to taste. Fill egg molds (linked above) halfway and top with guyere cheese. Air fry for 7 minute at 325 and then extra crisp for 1 minute.
Air Fryer Wings– First thing I made and they turned out SO good. I love using Trader Joes Organic wings. I really feel they get extra crispy but also stay tender and juicy.
Crispy Potatoes- Crispy, flavorful, and addicting. I threw some butter on top of these and had to stop myself from eating them all!
Brussel Sprouts– I made these with the wings and potatoes and OMG what a dinner! The kids loved the unseasoned wings, Brussels and potatoes.
Salmon– If you're a salmon lover, you will die over this recipe. Super simply and the salmon just melted in your mouth.
General Tso's Chicken– Missing your favorite Chinese restaurant? Try to make this General Tso's at home instead! I threw it over some fried broccoli and YUM.
Avocado Fries– Maybe the most dangerous recipe of the bunch. Please try these and tell me how much you and your kids love them!
Cinnamon Sugar Donuts– While definitely not the most healthy, I did add chia seeds and protein powder to this recipe!