Discovery Cove Travel Guide 2021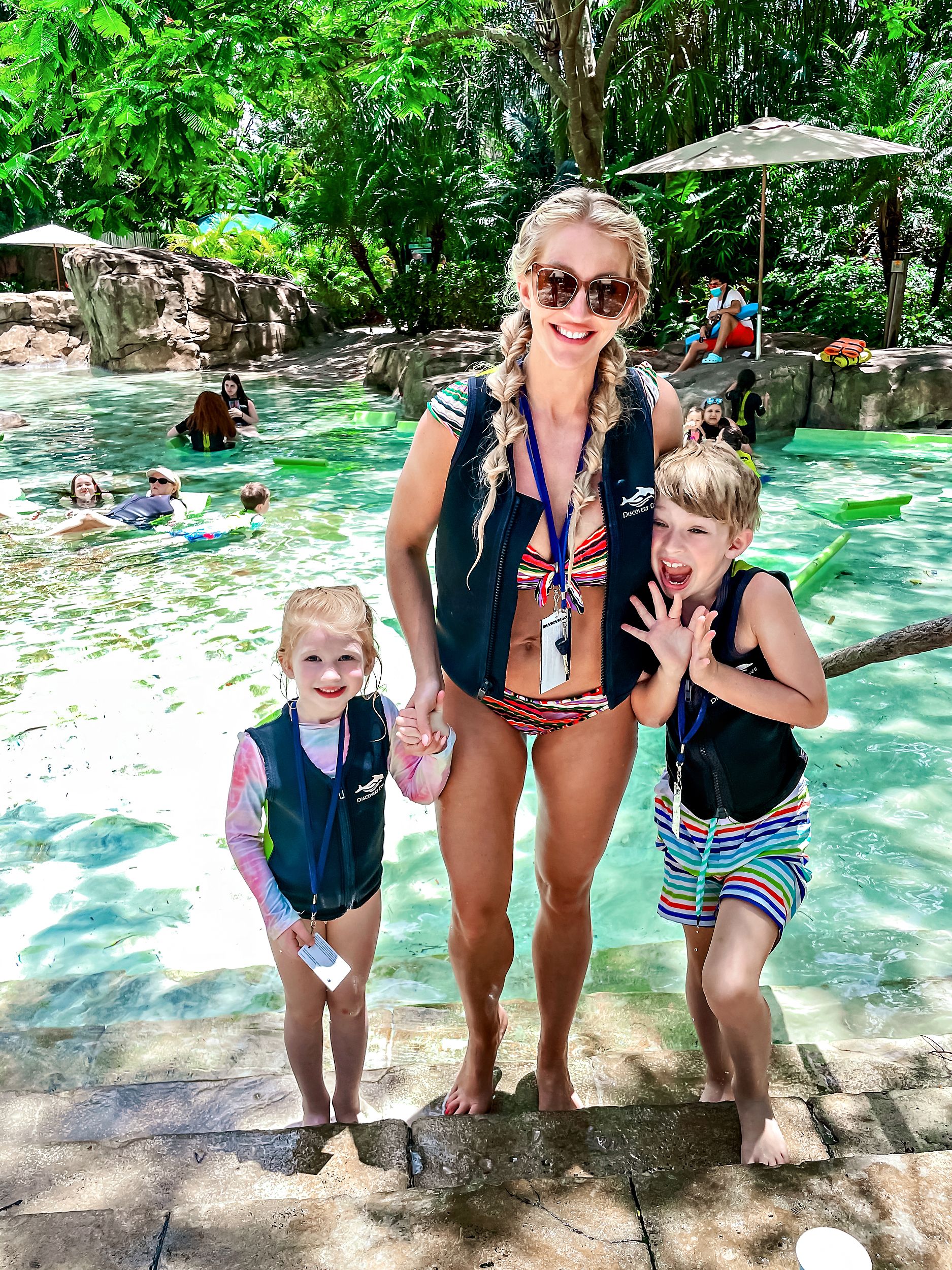 Ok so we've talked about Discovery Cove and Reunion Resort before. I've linked the blog posts so you can see how much we enjoyed it the first time. So much so that we went back 2 years later for Hudson and Chelsea's birthdays! Hudson specifically asked for it. Discovery Cove is the hidden gem of Orlando. I had never heard of it until our previous trip, and since then I have been telling everyone to visit! I honestly enjoy it more than any other park we've been to. Ever.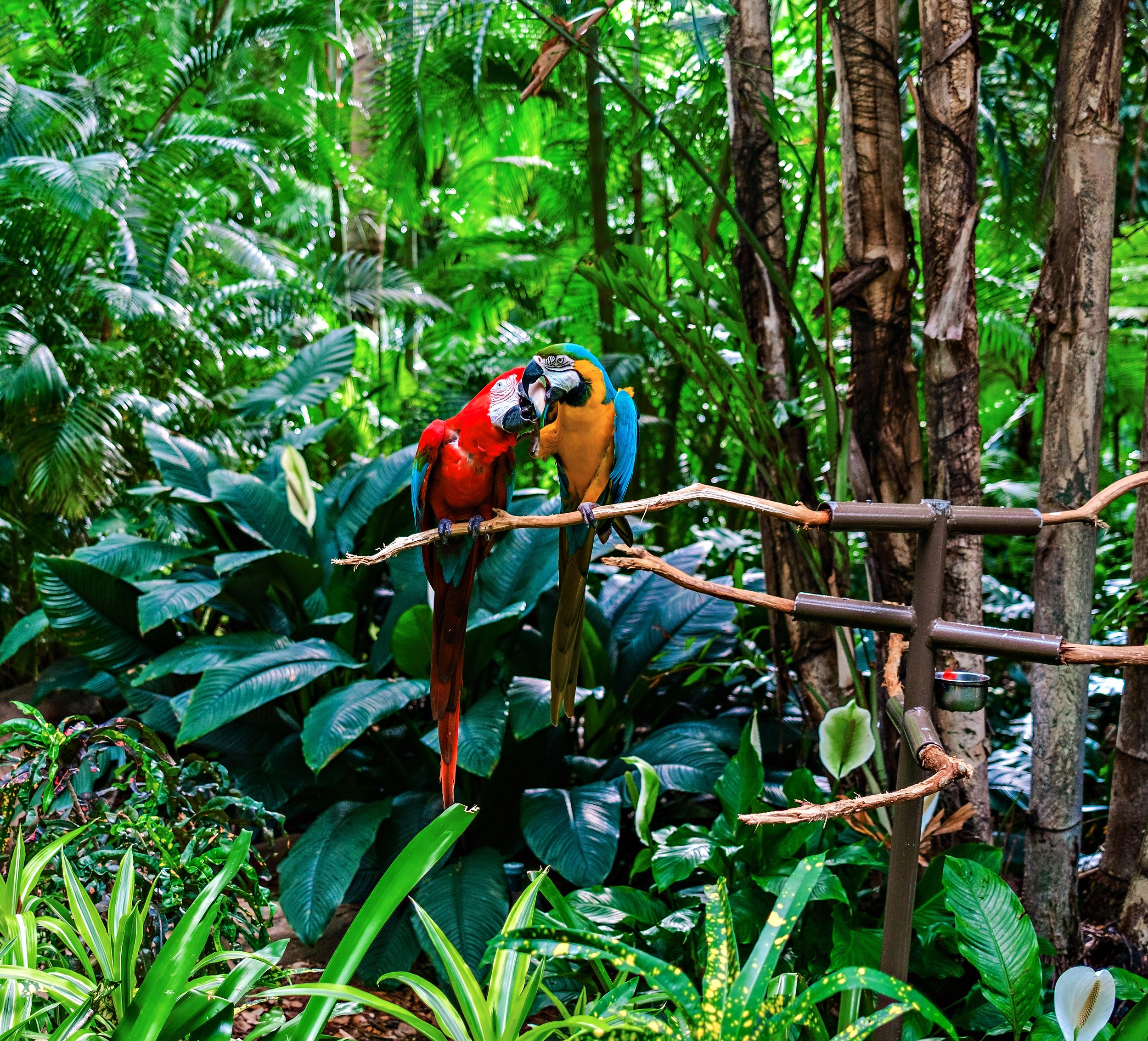 Customer relations and overall service is number one here. From the front door to exit it is smiling faces, helping hands, and people who just really enjoy their jobs. I can see why, its like walking through a tropical oasis! There is greenery and flowers everywhere, and exotic animals can be found at each turn.
We walked in and were greeted by two sweet parrots and then a flock of flamingoes! One of the flamingoes kept coming up to Chelsea, it was so cute. We made it just in time for breakfast (highly recommend getting there as soon as they open to grab some chairs and breakfast).
Then we headed to swim with our dolphins. Second time around and it was just as magical as the first! As with our former experience, you can tell the trainers truly love their dolphins. Ours had been working with Discovery Cove for 20 years! She and her dolphin were so sweet and patient with us and even made sure Hudson got a special gift for his birthday. He has it hanging on his bedroom wall now. You get to pet, do tricks, and even ride along with the dolphin.
Afterwards, we did the lazy river at least 5 times. It's Hudson's favorite part of the park. Not only is it gorgeous, but there are animal exhibits as well. See my reel for more examples! Then we snorkeled the reef, which was Henley and I's favorite. I mean, where else can you swim with all of these beautiful fish at once?? Hen even swam into the deep end with us and touched one of the sting rays! It was magical and she's still talking about it weeks later.
We spent the entire day there, from open to close, and can honestly say it is worth every penny. These are memories the kids and I will cherish forever!