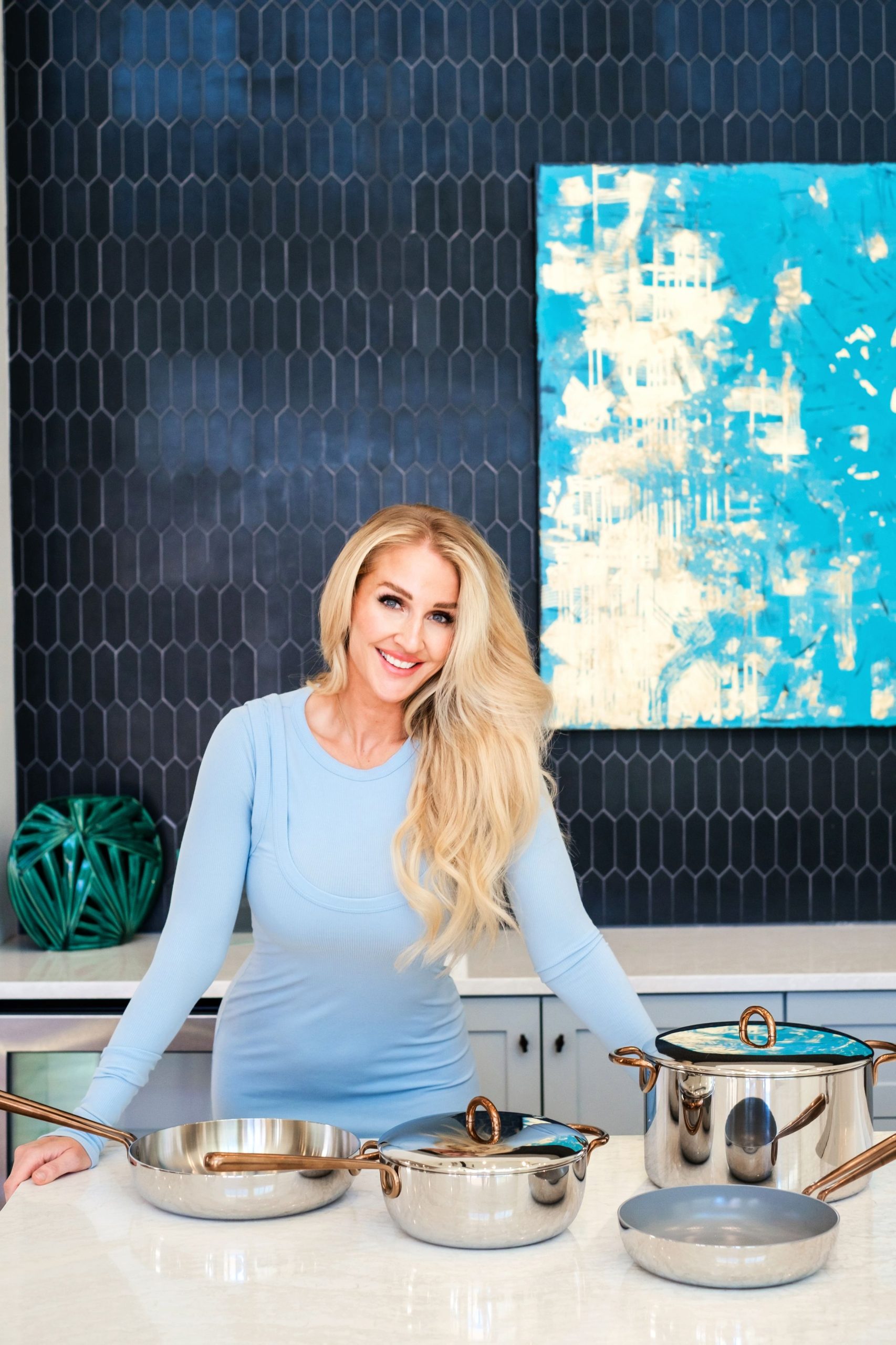 As many of you know, I BOUGHT A HOUSE! I did. By myself. It's going to be just for the kids and I, which means I get to decorate it to my heart's content. I am so excited! We're already working on the kitchen renovation, and I knew I needed new pots and pans to really show off the space. Enter Great Jones.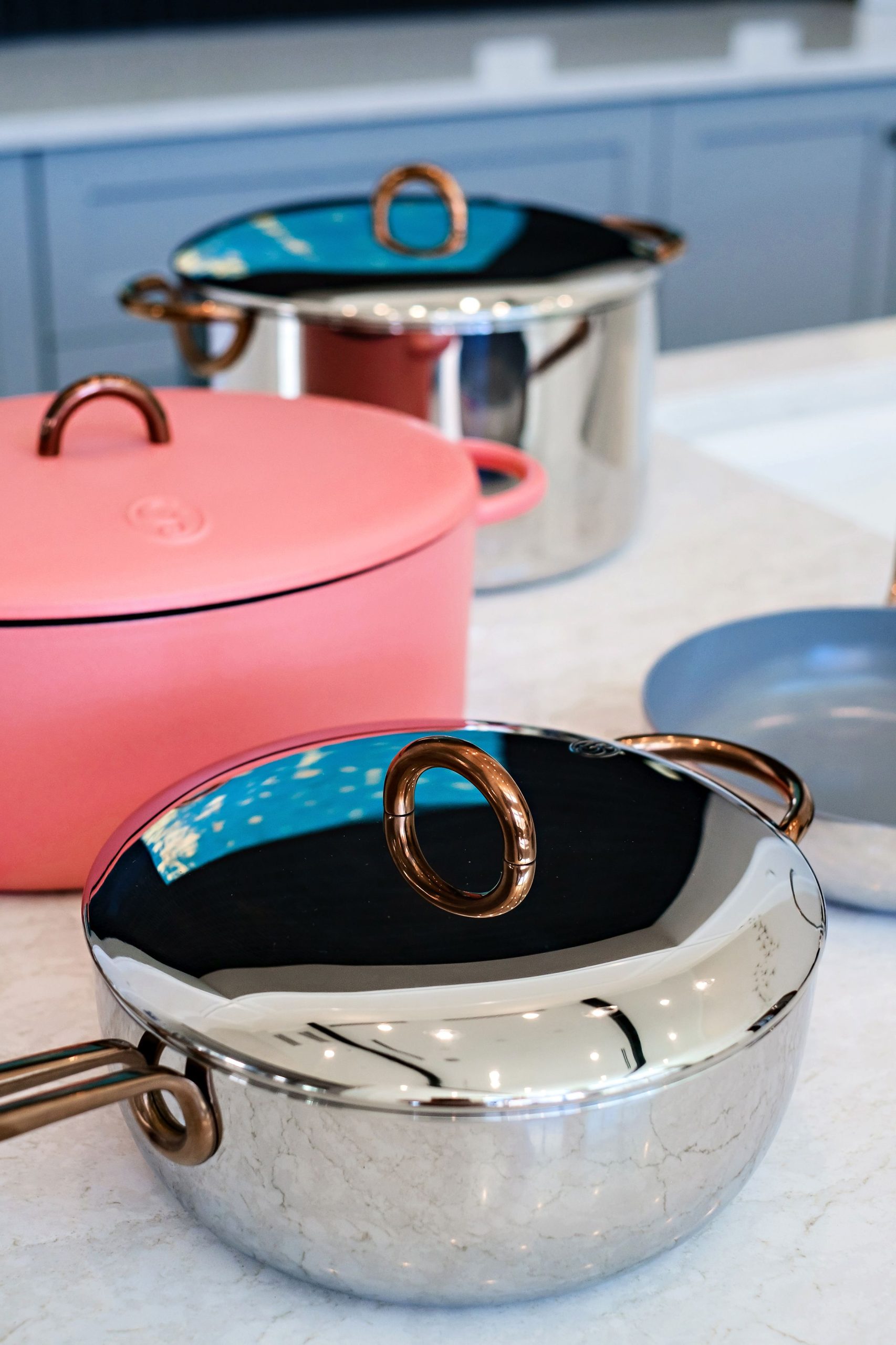 Great Jones makes beautiful non-stick cookware and bakeware. I mean, just look at the array of colors! I started with the Family Style 5 piece set, that comes with their famous "The Dutchess" cast iron and colored enamel dutch oven. I, of course, got pink but as you can see from there are so many colors to choose from. The other pans in the set (PS this set is $100 off right now!) are stainless steel with copper handles to give it that modern glam edge. But they're not just pretty, they're functional and so easy to clean. I have cooked meals in every pan and have had no issues with food sticking, or the pans discoloring. It's an easy rinse, soap, and dry. You may also notice two pan tops are included instead of four. They made multi-purpose tops so you don't have an overcluttering of pan and pot tops in your cupboards. I love that they thought of that!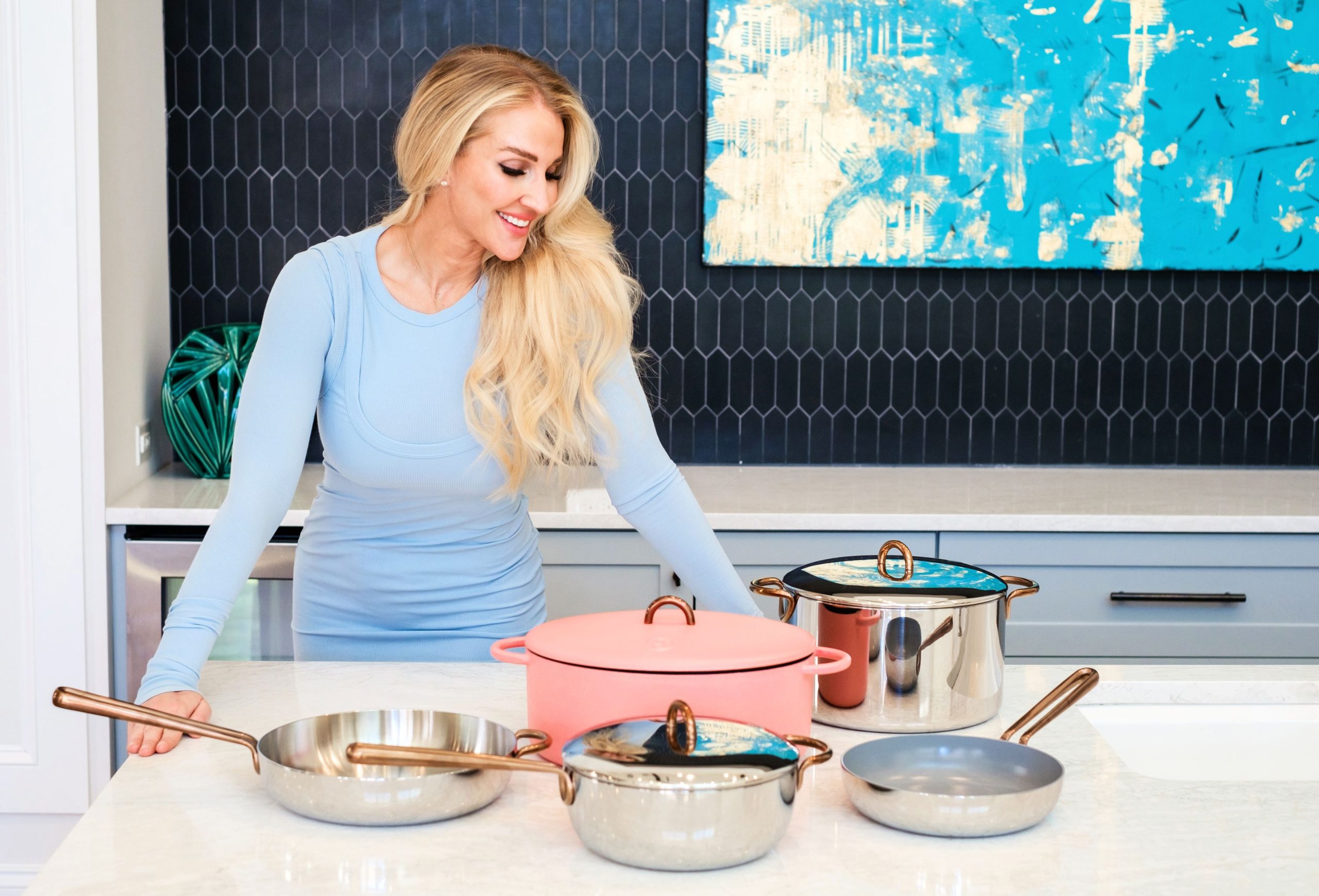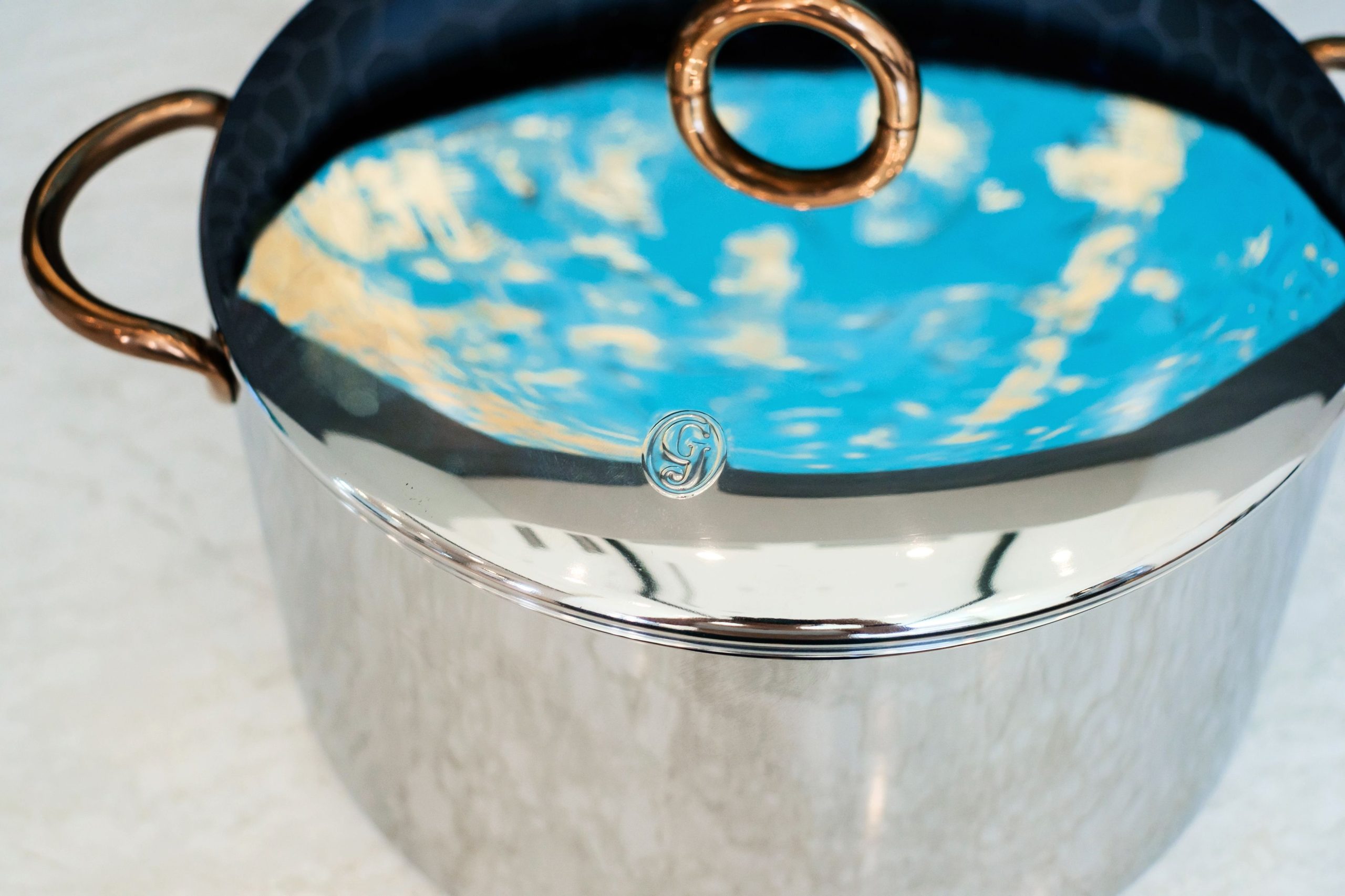 Now that I've gotten to experience the Family Style set, I also have my eye on the Sheet Set in pink, and the HERE in pink. Can you imagine how cute these would look in my kitchen? I'll have to have people over all the time just to show them off!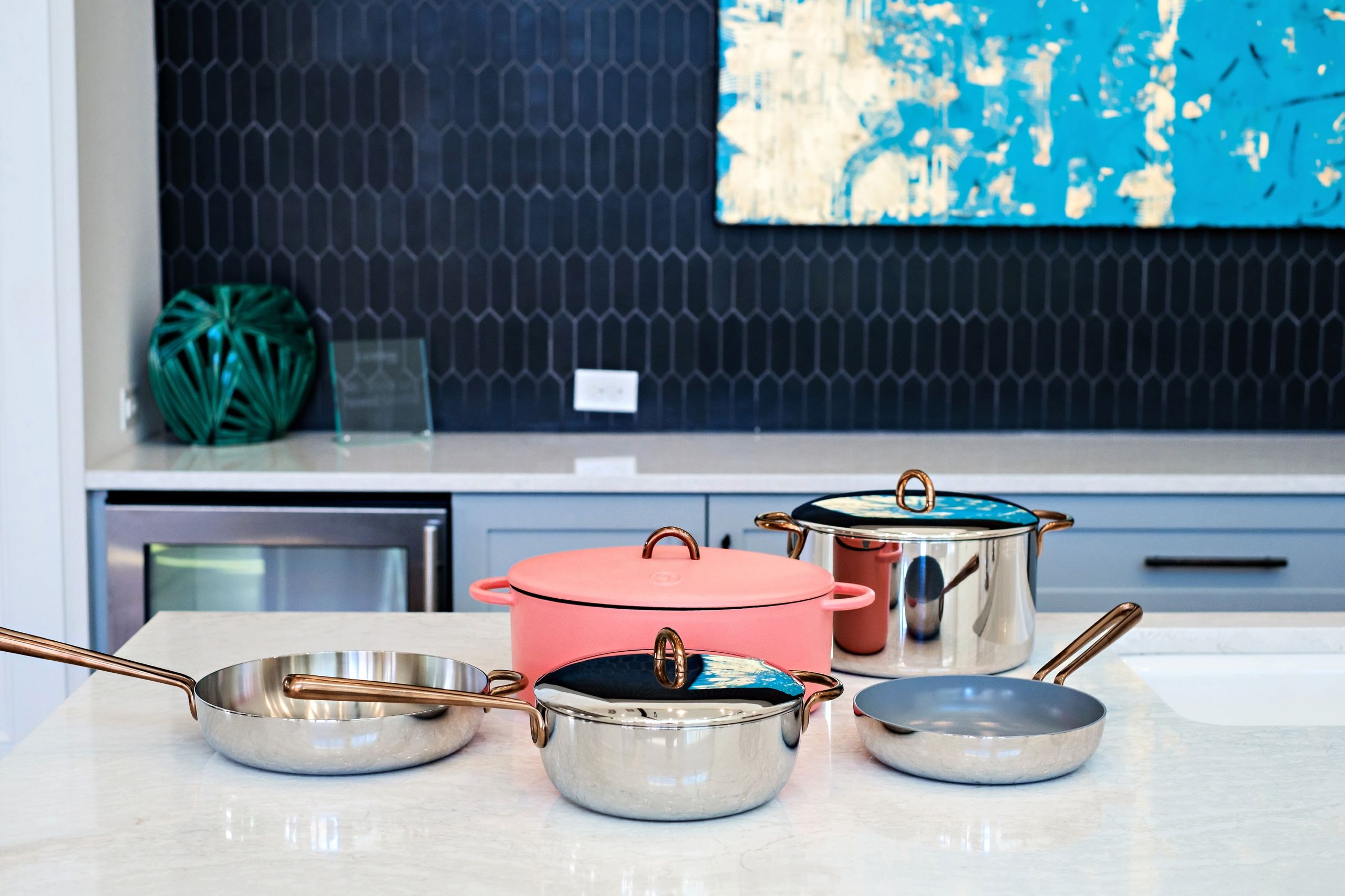 One more thing you should know about Great Jones- it was named for Judith Jones. She is the famous cookbook author and editor. She worked with the greats like Julia Childs and James Beard. She was also well-known for her gorgeous kitchen! Which is why this line of cookware and bakeware is perfect for those who want functional but glam pieces.
I'd love it if you purchase with me here on this post! I'm trying out this new commerce tool built by Fermat Commerce that allows you to buy products directly from the brand while staying on my page. Let me know what you think!