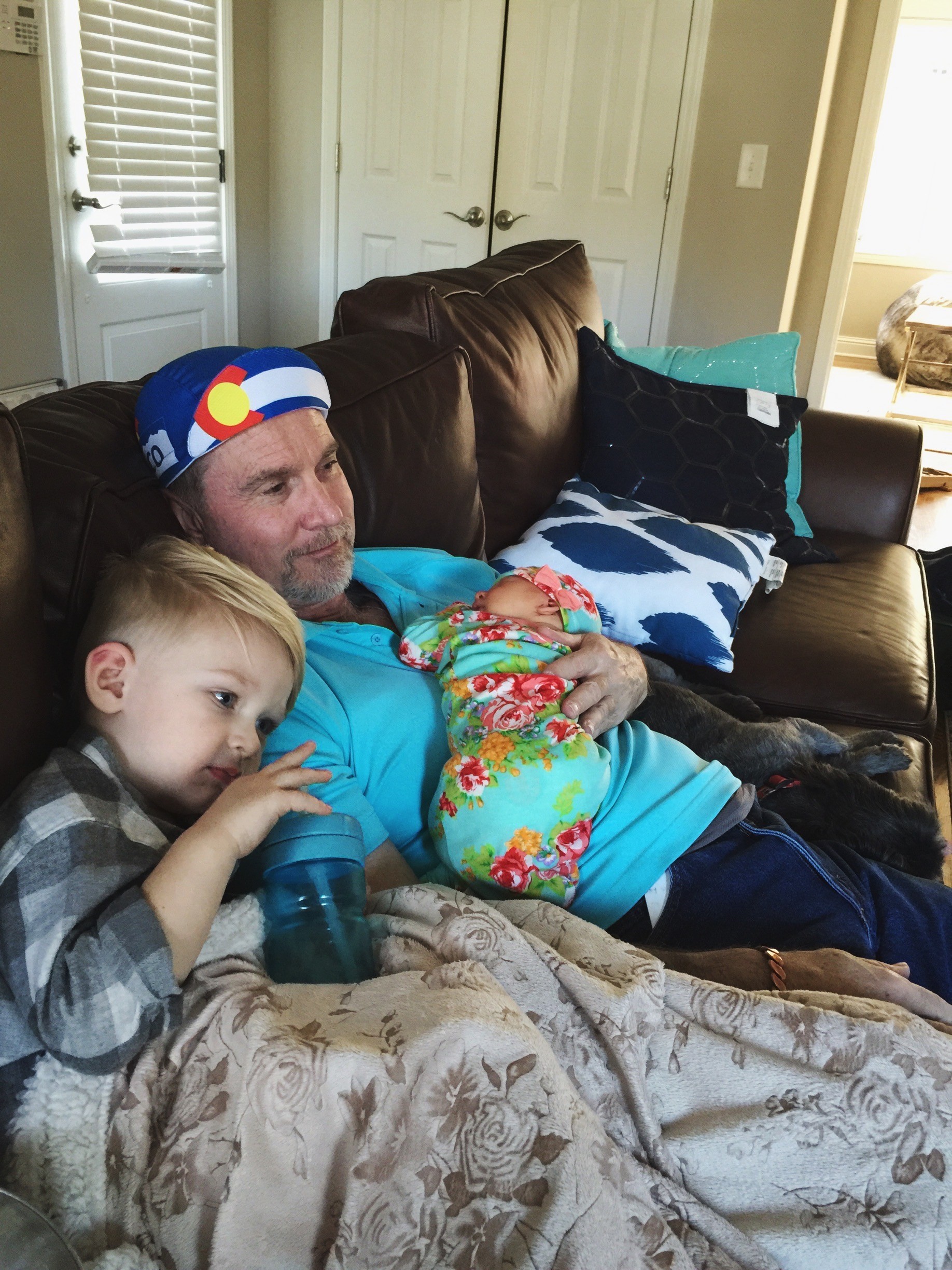 Happy heavenly birthday Diddy. Sometimes it feels like forever since you've been gone. Some days it feels like just yesterday we lost you. The grief is immeasurable. And so sneaky. One day I'll be fine, dancing in the kitchen with the kids and Georgia. Other days it hits me like a kick to the gut. It feels that painful physically. I immediately start crying, and more often than not I'm in a public space. Especially the gym. I don't know why it happens so often there. Is it because we bonded over exercise and weightlifting? Or is it that the physical pain helps me release some of the emotional? I'm not sure. But I'm going to have to get a membership elsewhere if this keeps happening.
I see you everywhere. I hear your voice sometimes. But I miss you always. The kids do too. They bring you up randomly and it eases my heartache a bit to know they carry so much love for you too. That I can share memories of you and stories you told me with them. Henley loves to ask if I think you're in heaven playing with Kolbe. I always laugh because I know you both are laying on a comfy couch, snuggled up and eating too much popcorn, while you keep an eye on us.
I got a tattoo for you. I know you're getting as good of a laugh about it as I am. And I love being able to look down at my wrist and feel you there.
You've got a special shelf in the new house. I have your picture, your ashes, and my last birthday card all there. If we could talk right now I know you'd ask "Glitter tile Jess, really?" With an eye roll and a little chuckle. Because you've always been a little in awe and a lot humored by my extra-ness. I still remember you cracking up when I asked where Henley got it from. I don't think I'd ever seen you laugh that hard.
Tonight we're going to sing Happy Birthday and have cake in your honor. I promise to make moms fudge frosting and eat an extra slice.
Happy Birthday Dad