I recently traveled to Palm Beach with my bestie and let me tell you, when I say we ate good….We. Ate. GOOD! I've been so excited to share these incredible Palm Beach Restaurants with you.
Let's get right into it. First up, Seafood Bar at The Breakers.
This place is so fun and unique because there's an aquarium right in the bar. Not only is the ambiance amazing, but the seafood is to die for. You have to try their French 75 cocktails! They're simply divine. You can see the bar in the reel below.
Next on the list is Bice.
I'm telling you, every single thing we tried here was amazing. We ordered the carpaccio and tuna tartare and they were both to die for! To be honest though, the real standout was their Chandon Spritz, it was absolute perfection. If you're looking for a romantic evening or a night out with the girls, this is the perfect spot.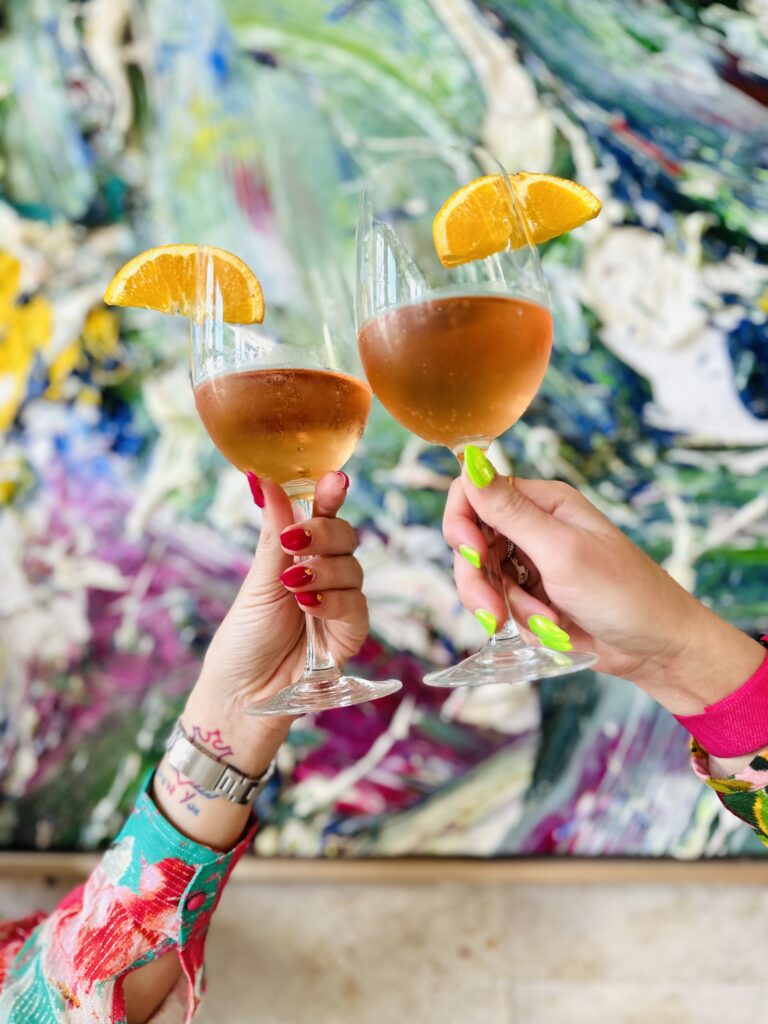 Now, let's talk about Taboo.
If you're a fan of deviled eggs, you need to try them here. Trust me, you won't regret it and I mean, look at that gorgeous presentation! Food always tastes better if it looks pretty (at least in my opinion). Our other fave here was the Pimento Cheese Dip.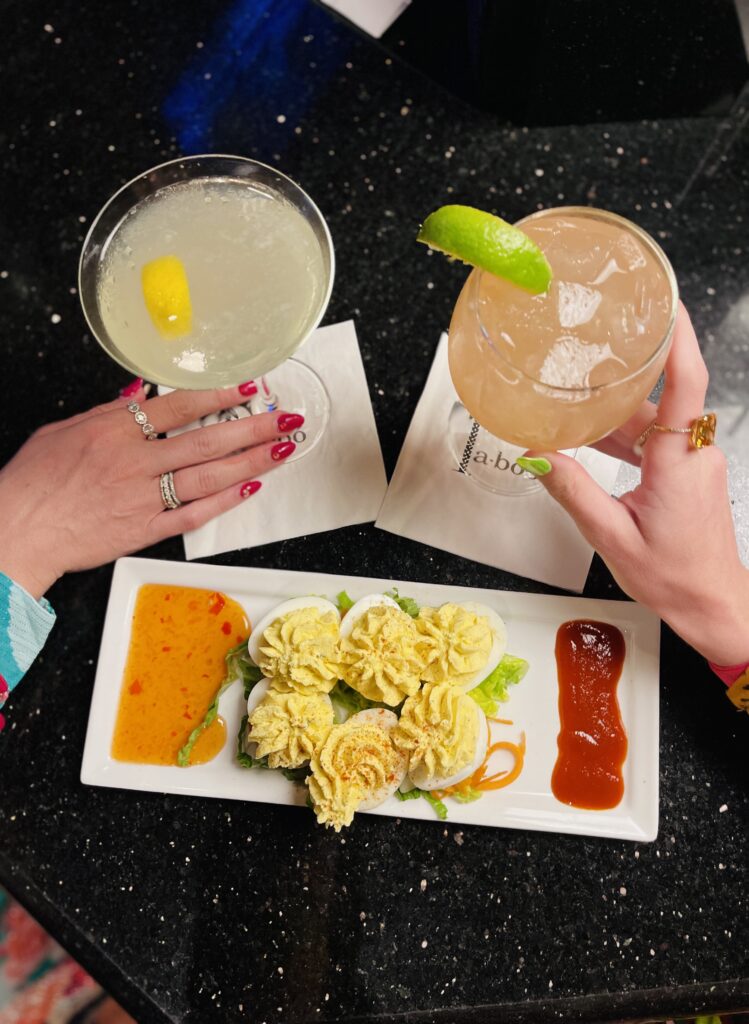 Moving on to Swifty's at The Colony
I swear, you cannot get a bad meal here. From the food to the drinks, everything was top notch. If you're looking for something different then this spot if for you. We had the Parmesan Rosemary Scones, Tuna Tartare AND Buttermilk Fried Chicken.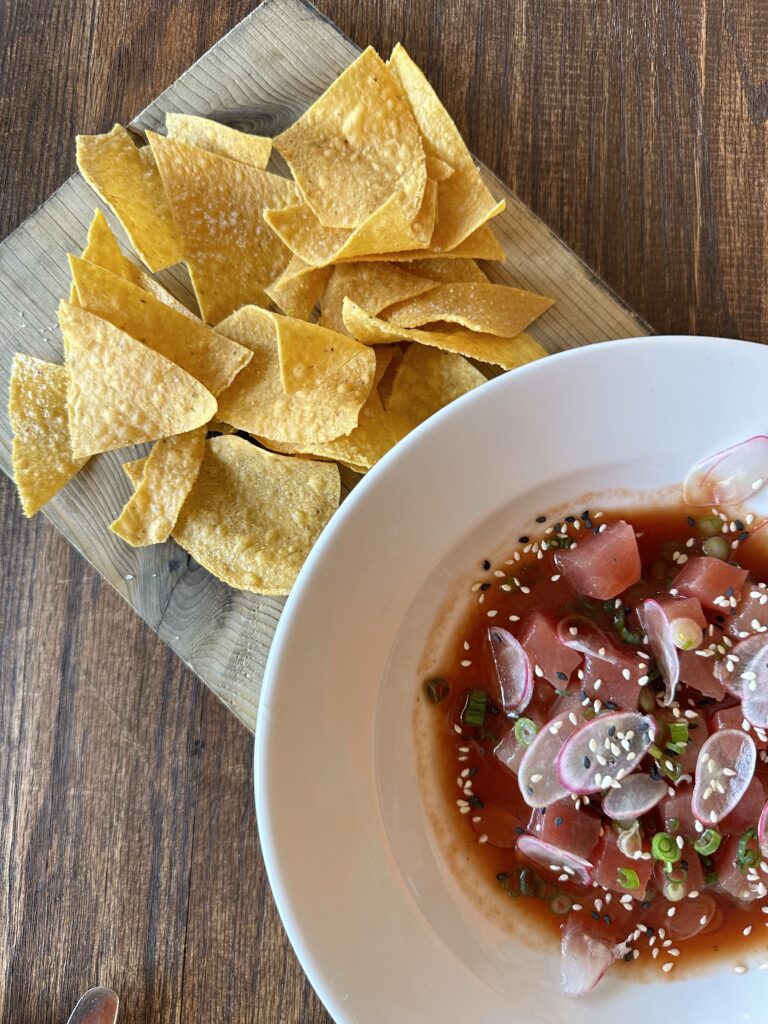 Tuna Tartare
Last but not least, we have Lola's.
You absolutely cannot leave without trying their Tuna Nachos. And y'all, I know how "tuna nachos" sound, BUT they're unlike anything you've ever tasted before. Trust me, you won't be disappointed.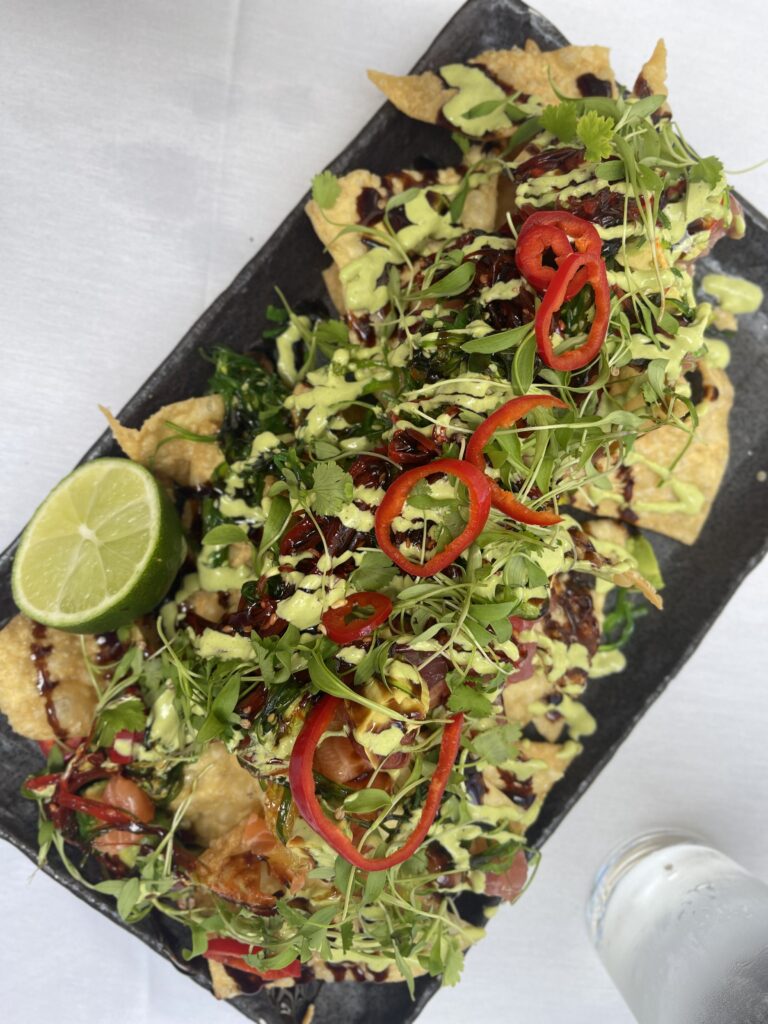 Next week a new Friday Favorites is in town and I hope you'll be happy to hear that it's another Palm Beach guide! This time it will be all about what to wear in Palm Beach.
Here is a sneak peek of an outfit I wore below — shop it here.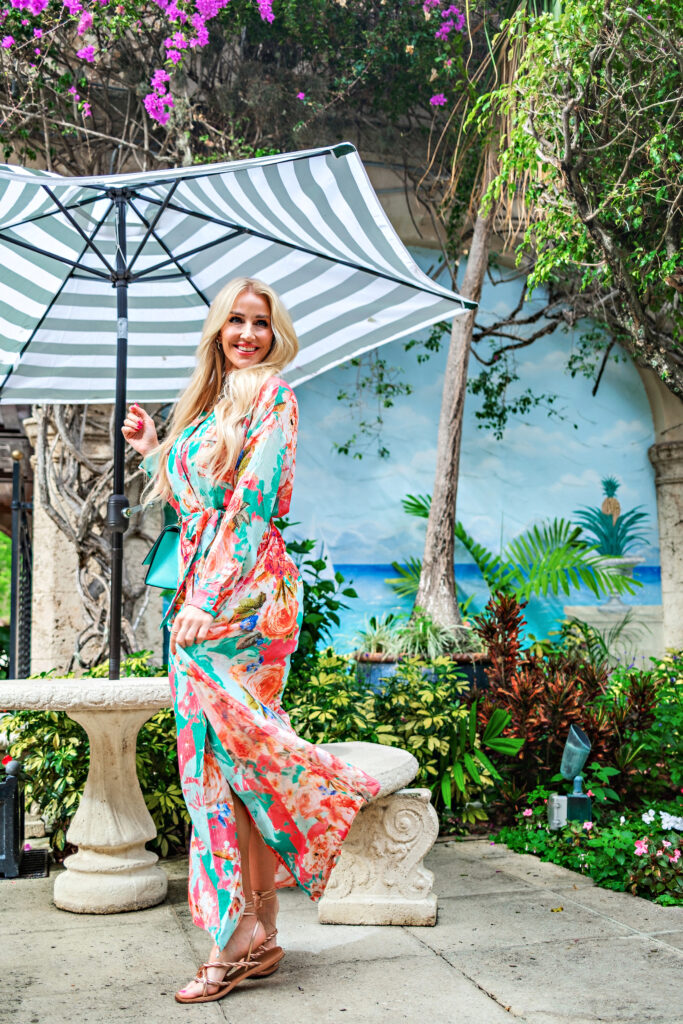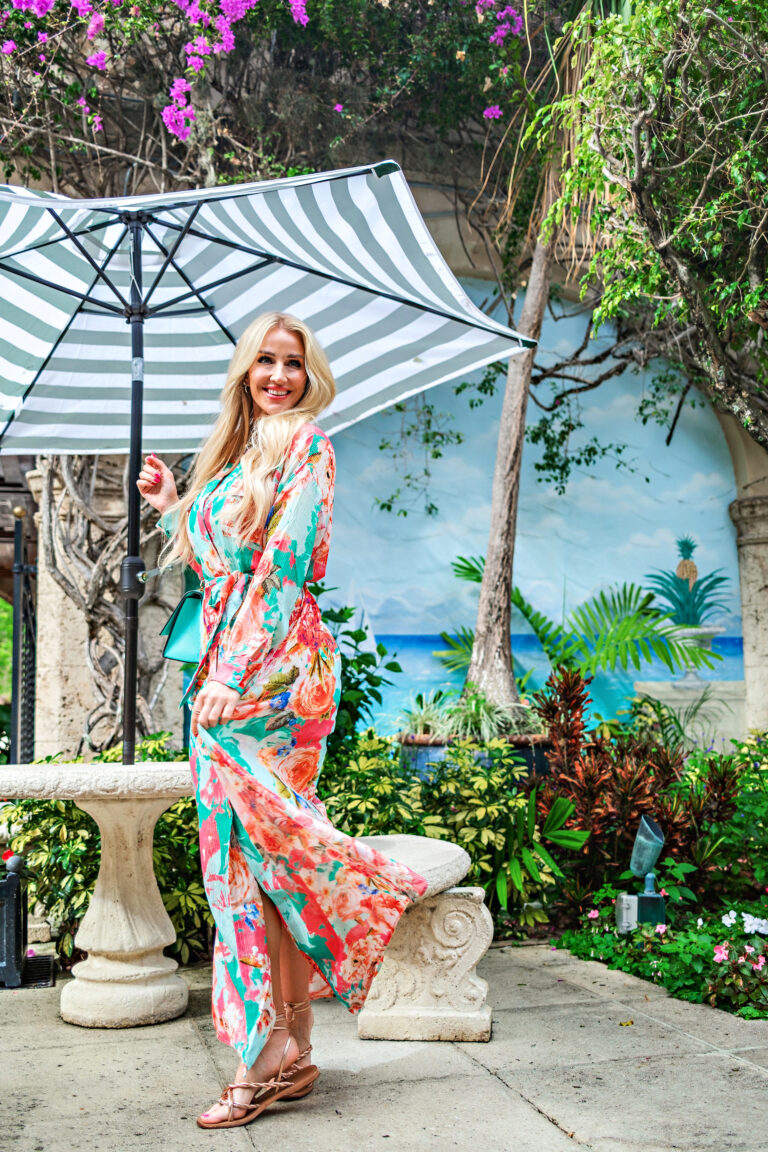 If you can't wait for the exact outfits I wore in Palm Beach then head here for some of my latest outfit inspo.