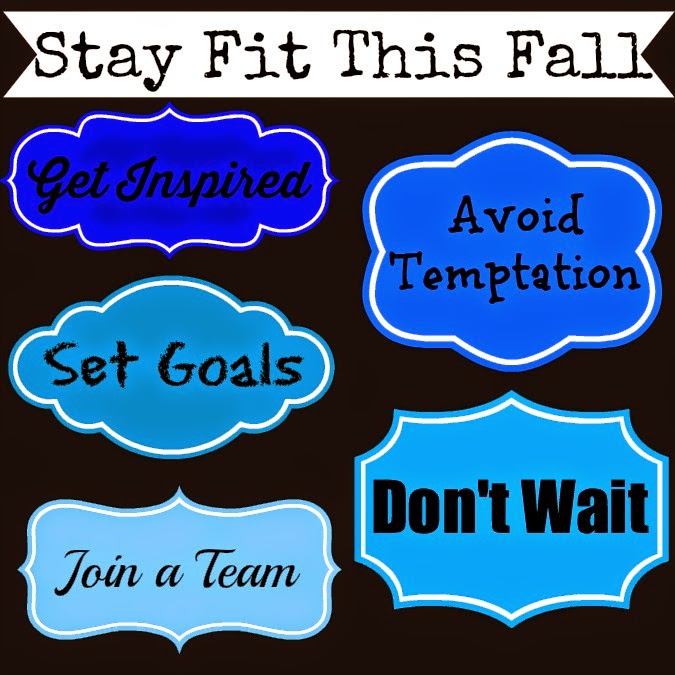 Ahhh it's my favorite time of year- gorgeous weather, beautiful foliage, and a million different ways to eat pumpkin flavored foods. Fall, however, is also when a majority people start their weight gain/get off track with their fitness. And I can see why! Between tailgates, holidays, and every other Pinterest picture being of a delicious dessert, it's easy to slide into unhealthy habits. To help out, I've compiled a list of ways for you to stay fit this fall:
1. Join a bootcamp/get a personal trainer/sign up for classes. There are Groupons every other day for bootcamps and fitness classes. Sign up and commit yourself to go. If the commitment part is an issue for you, I highly suggest getting a Personal Trainer. There are both online and in-person options that will keep you on track.
2. Do not even pin those whipping cream/butter/refined sugar laden pins on Pinterest. Seriously. It's a sinkhole- 100 pins and 10lbs later you'll agree.
4. Sign up for a race! I'd schedule one for at least a month out so you have time to train. Whether its a 5k, 10k or half marathon I highly suggest using
Hal Higdon's
running plans. One of my favorite races is the Thanksgiving Turkey Trot. Yes, it's early in the morning on Thanksgiving, but once it's over I've got my workout done, I have plenty of endorphins to deal with holiday stress, and I can have that small slice of pie 😉
5. DO NOT use the New Year's excuse. Why? Well for one it's only October, and secondly, there is no time like the present! If you wait until New Year's to start getting healthy, think of all you'll have to undo.
I hope this helps! If you ever have any questions or need some help, feel free to email me!