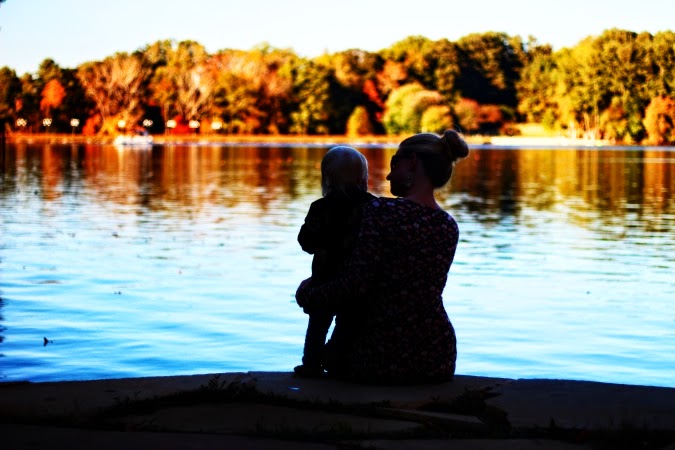 Another gorgeous weekend in the books. Friday and Saturday were spent getting ready for and doing the Tough Mudder (separate post on that), so Sunday we went exploring as a family. I know everyone's been going to pumpkin patches etc but we needed some fresh air and freedom so we went to the lake and explored. This sweet boy loves the water and tried to jump in a couple hundred times.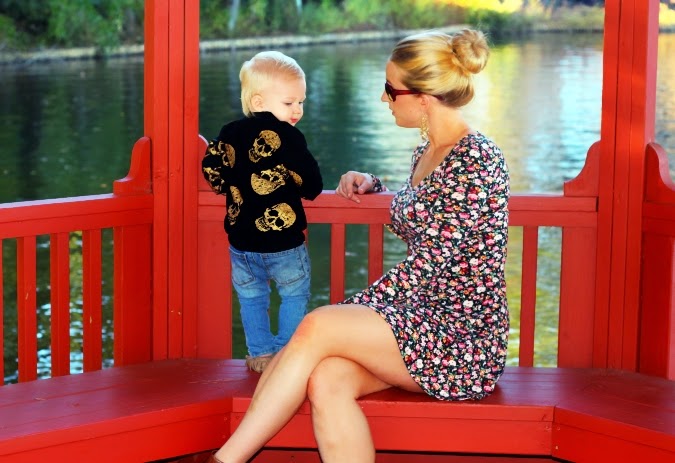 My dress is from
DressUp
, one of my favorite boutiques in Georgia. If you ever need an outfit for a wedding, date night, girls night out, or for anything really- DressUp is the place to go. The staff are always so helpful and are happy to put together an outfit for you at a moments notice. This particular piece is my ideal dress- fitted at the top and loose at the bottom so I can still chase after this crazy kid. Plus, it doesn't get easier putting together an outfit- just throw on some ankle boots and jewelry and I'm out the door. Perfect for all those busy women/mamas out there!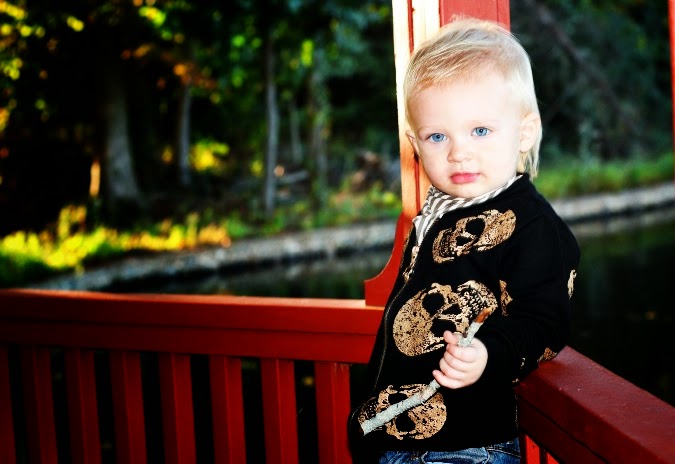 Huddy's skull sweater is from my dear friend
Raine & Monet
– the woman behind the Wild Wonder Child tees! Everything she touches is gold, including this perfect fall sweater.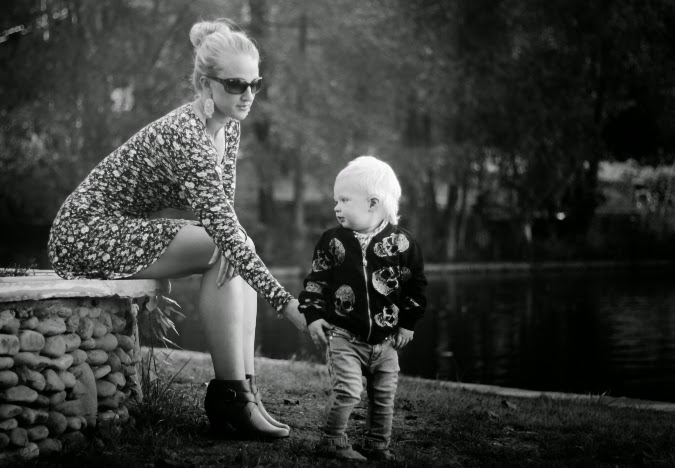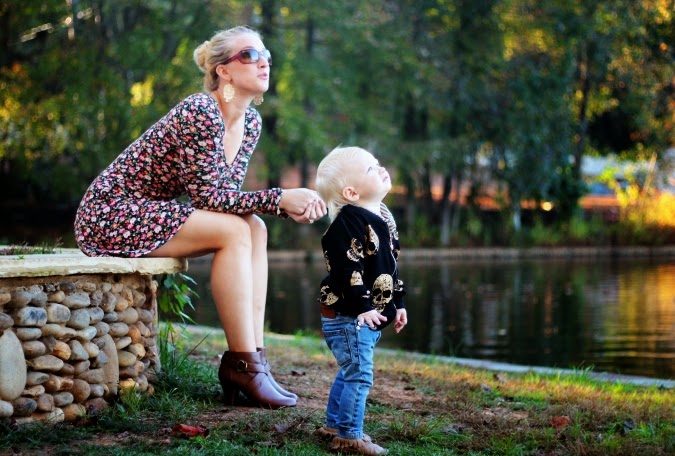 You can find DressUp:
You can find Raine and Monet: